A lot of people don't know that you can actually import photos and videos from an SD card and microSD card directly to your iPhone. In order to be able to do that all you need is an external SD card reader that is compatible with your iPhone. Typically this card reader will go into the Lightning port of your iPhone or iPad, just like the charging cable does from one end. On the other end it will allow you to insert an SD or microSD card.
Once the accessory has been connected to the device and a card has been inserted users can then launch the Photos app on their iOS device and import photos and videos into it. A great thing about these cheap SD Card Readers for iPhone is that they don't require any third-party apps to work.
1. Bewon SD Card Reader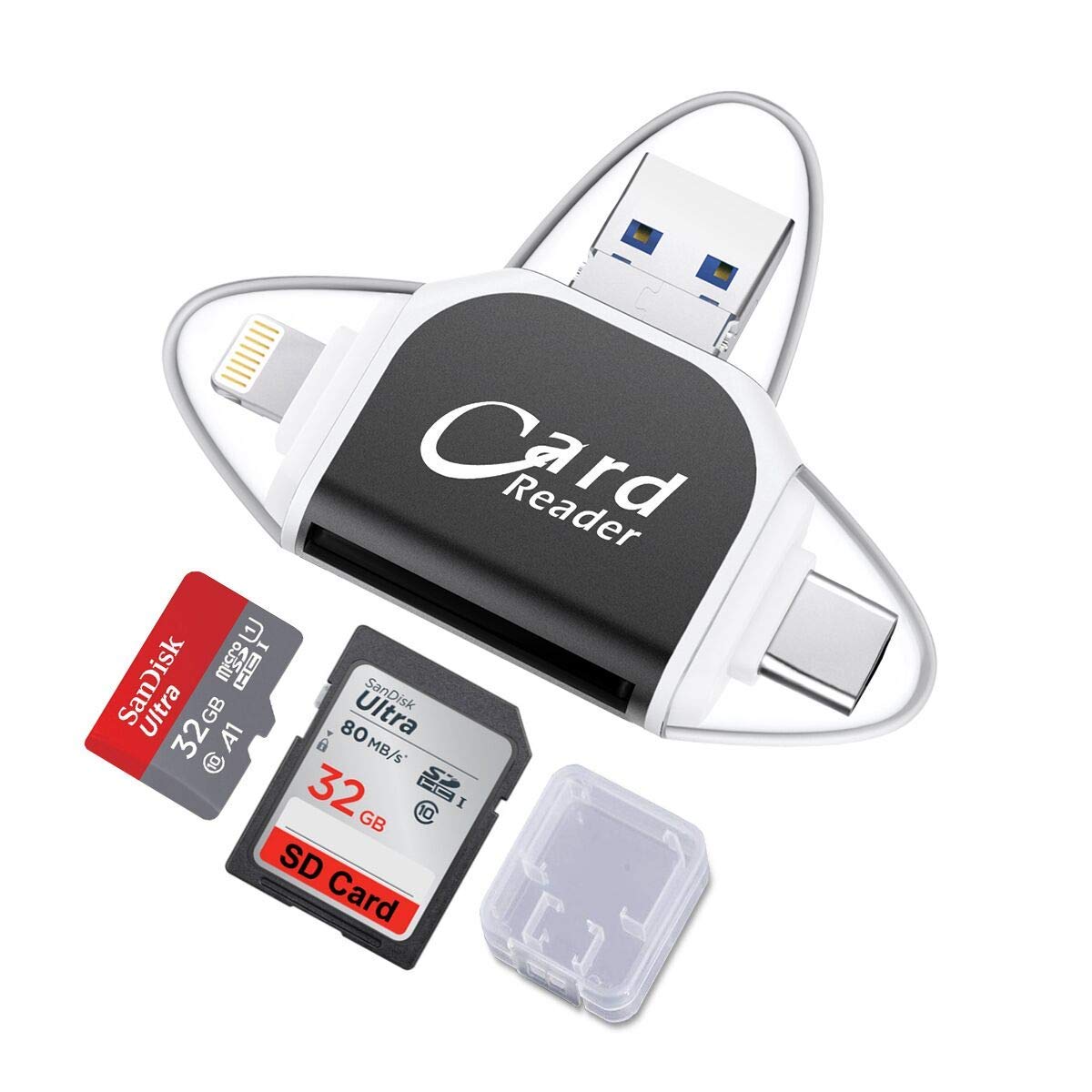 First on our list of affordable SD Card readers for iPhone and iPad is the Bewon Card Reader. This small 4-in-1 memory card reader lets you connect to almost all of your devices. In addition to having compatibility for iPhone's Lightning port it can also be connected to a normal USB port of any laptop as well as on any USB Type-C device, which includes newer MacBook Pros and Android devices. On the iPhone this Bewon Card Reader will let you connect an SD card of up to 128GB of memory. You can buy this iPhone card reader for $15.99.
2. Dooter Lightning to SD Card reader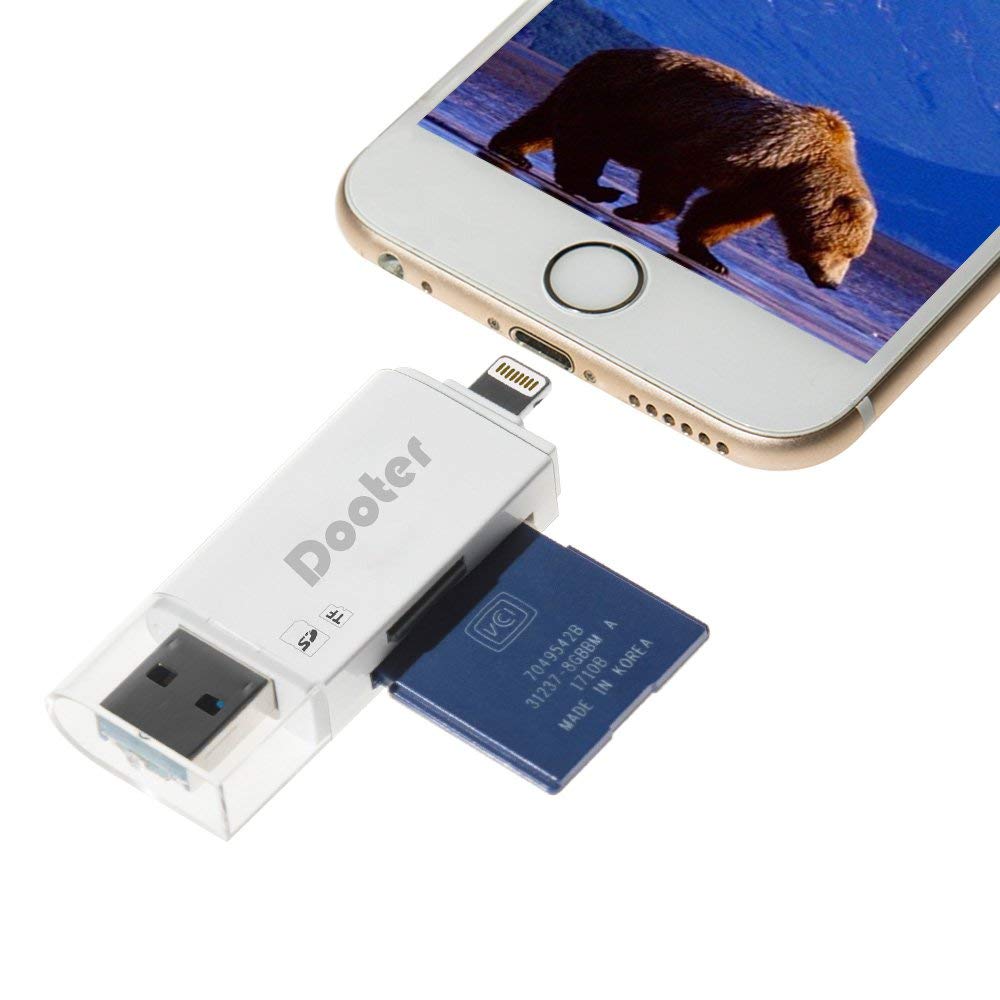 The Dooter Lightning to SD Reader lets you connect any SD and microSD card to your iPhone or iPad and copy its contents to your device. With its iOS 11 compatibility, simply connect your card reader to the Lightning port and wait for your photos to be imported. In addition to Lightning port this card reader also supports USB and microUSB ports. You can buy this accessory for $16.98.
3. Suntrsi TF/SD Card Reader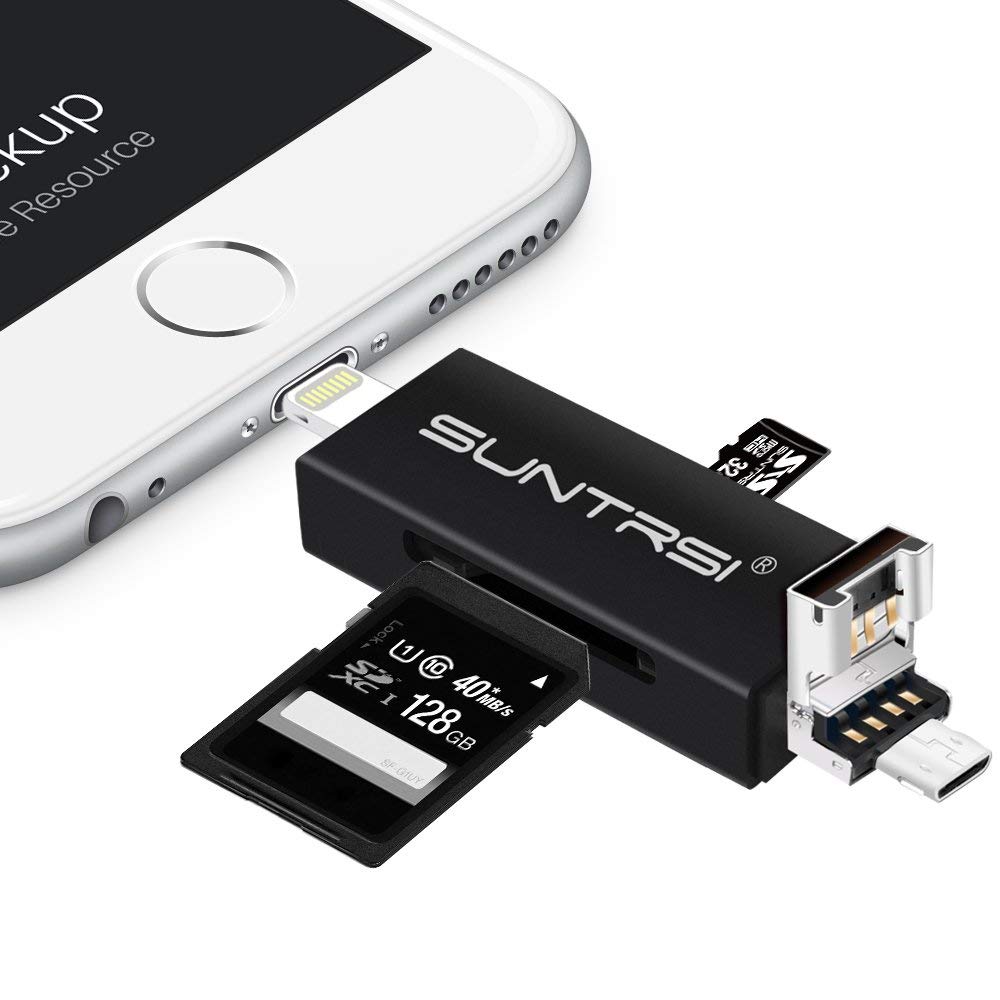 This sleek looking card reader from Suntrsi lets you connect TF/SD/microSD cards of up to 128GB capacity to your iPhone. The best thing about this affordable iPhone card reader is that along with support for Lightning port it also works with USB Type-A and microUSB ports allowing you to use it with your computer and Android devices. You can buy this card reader for your iPhone and iPad for $16.99.
4. Aiguozer Upgraded SD Card Reader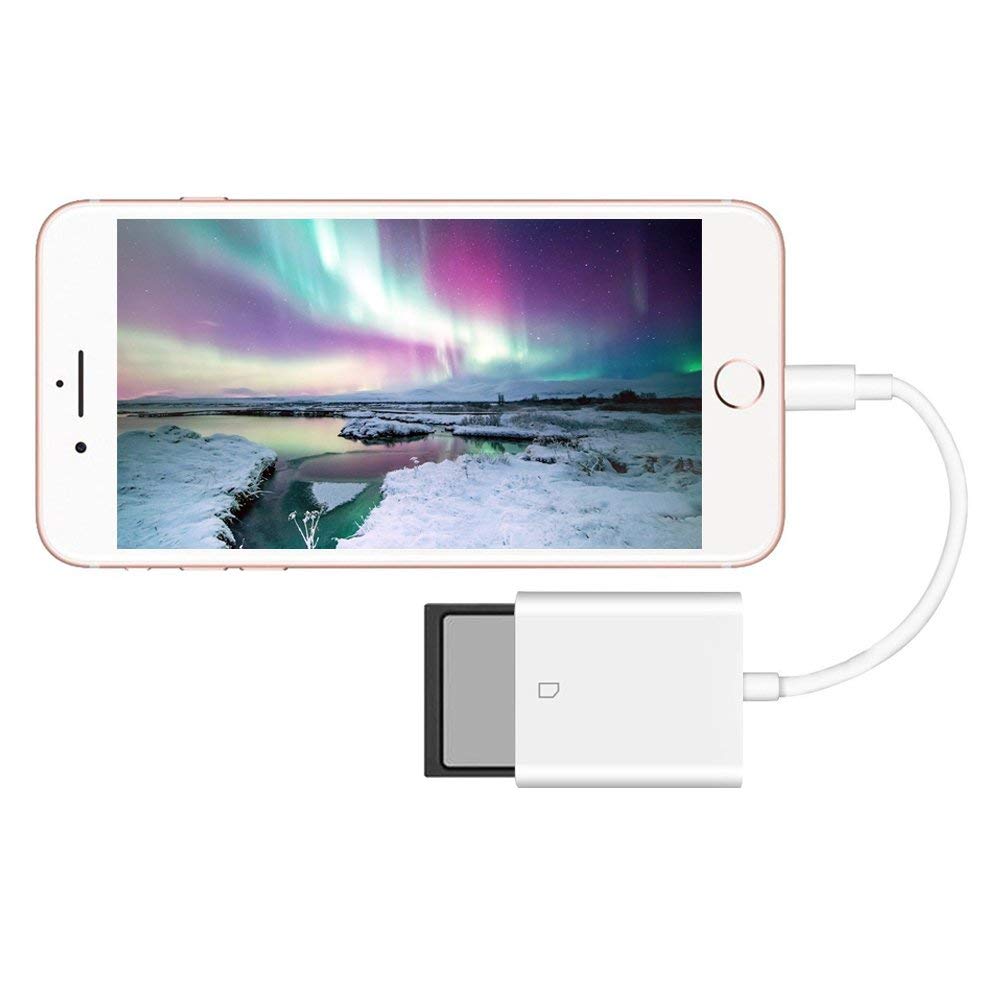 Looking for a convenient yet cheap card reader for iPhone that can help you in transferring DSLR photos to your iPhone without needing a computer? Then check out the Aiguozer Upgraded SD Card Reader for iPhone and iPad. This iOS 11 compatible card reader will let you transfer HD photos and videos to any iOS device at fast speeds. You can use this card reader to connect cards of up to 64GB storage capacities to your iPhone. This card reader is available for $9.66.
Goldfox SD Card Camera Reader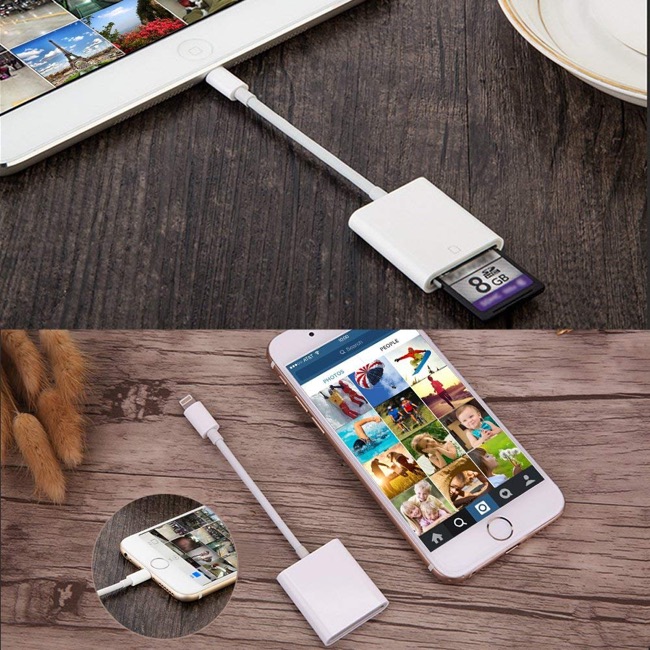 Use this Goldfox SD card reader to import your precious photos and videos directly into your iPhone at fast speeds. This simple looking card reader lets you connect up to 64GB SD and SDHC memory cards to your iPhone. In addition to that you can also connect microSD cards to your iOS devices. This card reader is compatible with iOS 9.2 all the way up to iOS 11.4.1. You can by it for $8.99.
So there you go folks, these are some affordable and portable SD card readers for your iPhone that work with iOS 11 or later. Did you find what you were looking for? Let us know in the comments section below.
Disclosure: iOSHacker may receive a commission if you purchase products through our affiliate links. For more visit our privacy policy page.