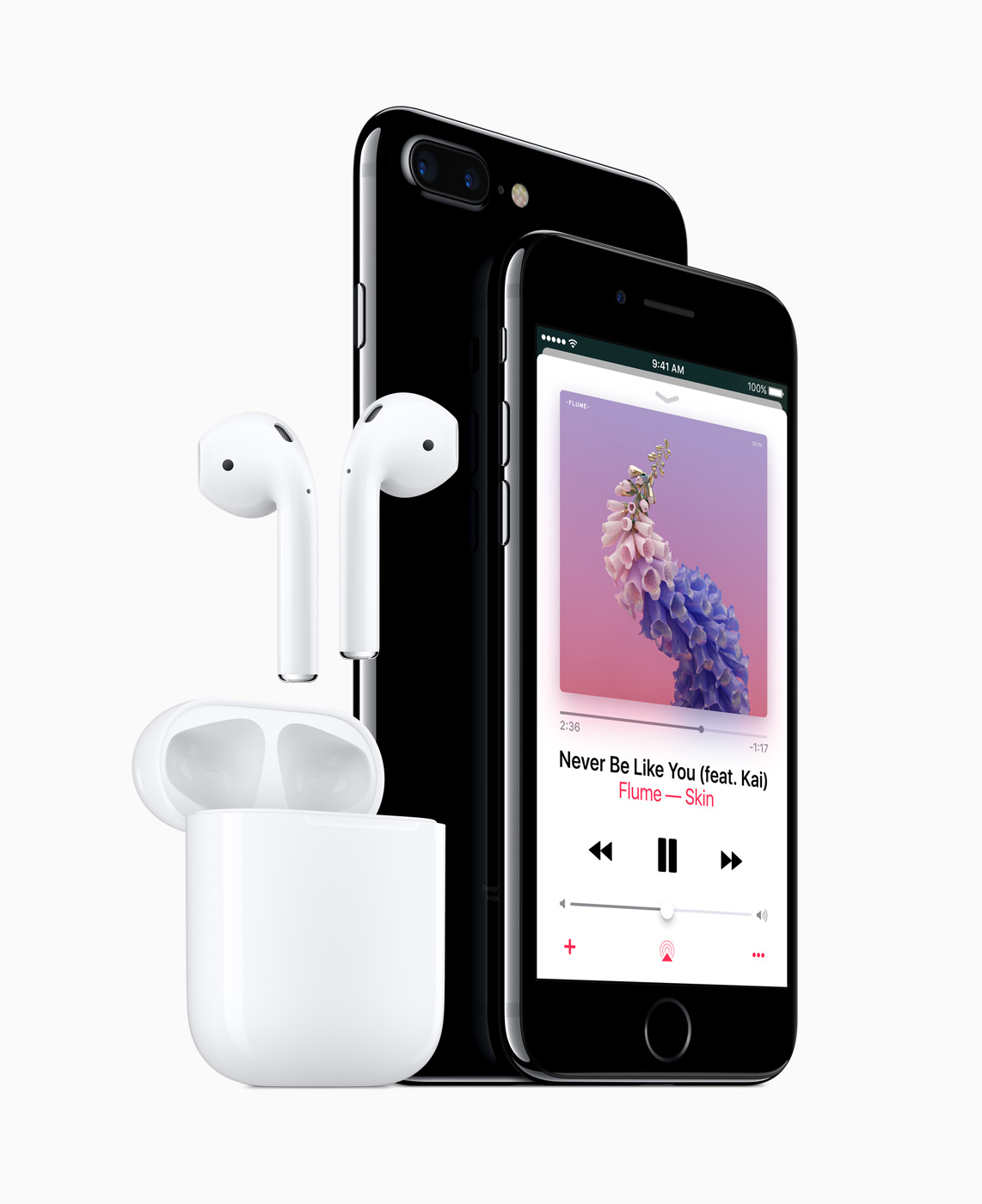 Apple has finally launched the much-awaited AirPods and they are now available for purchase from its website. The Bluetooth powered wireless headphones were announced alongside iPhone 7 back in September and were originally scheduled for launch in October, however the release got delayed with some sources claiming Apple might even miss holiday sales that however turned out to be untrue. Unlike most Bluetooth headphones available in the market, Apple's AirPods are truly wireless meaning they don't even have a wire connecting left and right side units.
AirPods are powered by internal batteries that can run for up to 5 hours on a single charge. They come with a carrying case that feature its own battery. When the headphones are not in use, users can simply put them in the carrying case, which also charges them at the same time.
The headphones feature the new W1 chip developed by Apple, which makes it super easy for users to pair headphones with their iPhone, iPad and Apple Watch. Similar technology is also available on latest Beats headphones. AirPods also take advantage of proximity sensors to detect if they are inside user's ear or not. If an AirPod is removed it will automatically stop playing music and the song will be paused in the Music app.
AirPods are available at a price of $159 in the US and other countries. If you order now, then they might ship as early as December 21 in the US and December 19 in other countries. They will also be available for purchase in Apple's retail stores next week.
Thoughts…
While most users would want to buy AirPods due to their sleek design and truly wireless experience, they are a must have for iPhone 7 and iPhone 7 Plus users as these devices don't have a headphone jack. These devices ship with a pair of lightning EarPods and if user wants to connect any other wired headphones with them he or she has to use an adapter.
Apple claimed it took 'courage' to remove the headphone jack as it was a relic of the past and we are supposed to move to a wireless future. Which makes you wonder if Apple was so courageous, then why did it not include AirPods inside the box of the newer iPhones. Instead it chose to sell them at a premium price of $159.
Disclosure: iOSHacker may receive a commission if you purchase products through our affiliate links. For more visit our privacy policy page.