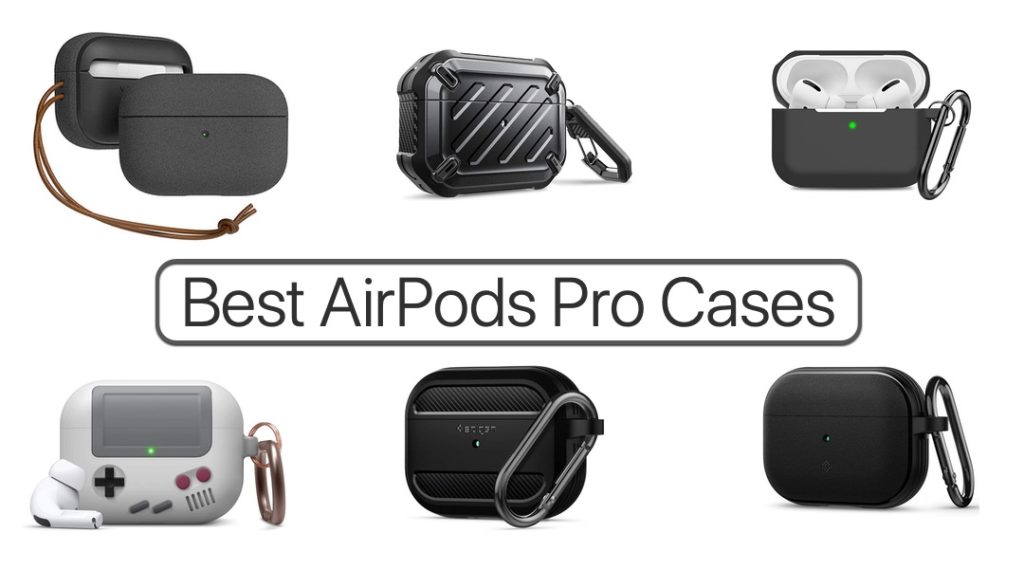 If you are in the market for the best AirPods Pro case, then look no further as we have the amazing available options right here. These cases are specifically designed to protect the AirPods Pro charging case and keep them save while you enjoy your music.
Many of these cool AirPods Pro cases even provide heavy duty protection in rugged environments. So stop thinking about buy the best AirPods Pro case and get one of these amazing options.
VRS Design Modern for Apple Airpods Pro Case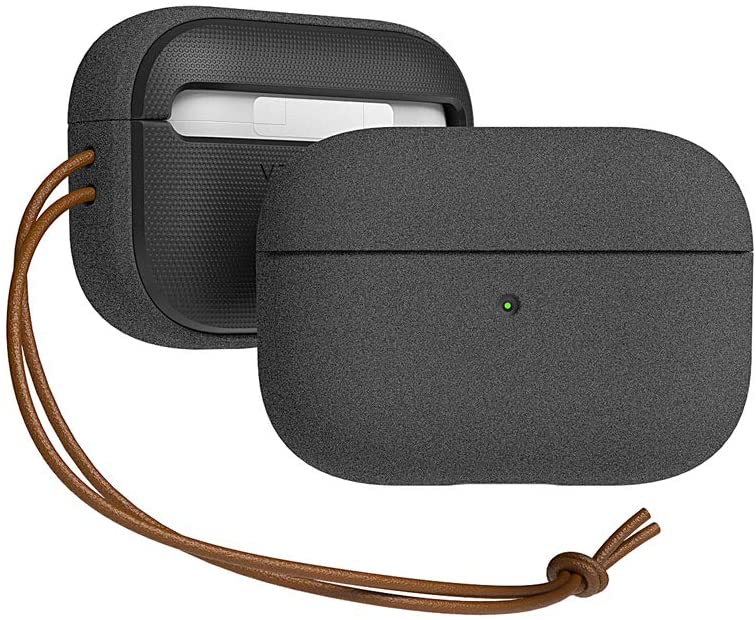 If you are eager to protect your brand new AirPods Pros, the VRS Design's Apple AirPods Pro case is the one to look for. The ideal amalgamation of rugged PC and flexible TPU gives your AirPods Pro protection from scratches, hard drops, and even contamination. It's hard yet sophisticated looking and sleek body fits in your hands perfectly. Whereas the rugged gives you a strong grip that prevents it from drops. The charging port cutout is thoughtfully designed to make charging super easy and convenient. 
The biggest plus? It can be charged with other wireless chargers too.  
You can buy this AirPods Pro Protective case for $18.99.
SupCase Unicorn Beetle Pro Series Case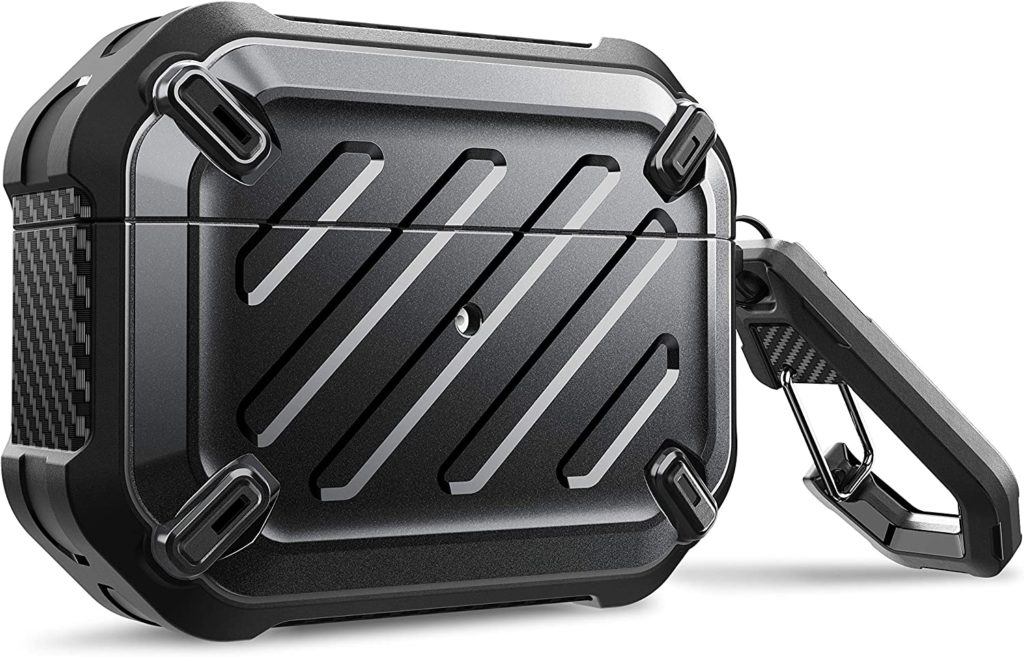 Next on our list of best AirPods Pro cases is Unicorn Beetle Pro case. SupCase's Unicorn Beetle Pro Series AirPods Pro case, like VRS Design, is solid, hard and gives excellent protection against scratches and drops. This case with its two-piece design makes it easy and quick for you to open it. Moreover, given its Carabiner, you don't have to worry about losing your AirPods Pro. And if you are on a vacay, simply attach the belt loop on your backpack and move without any worry of it falling from your pocket
Due to its front-positioned LED light, you can easily check the charging status, while the charging cutout makes charging easy. And if you are a bit choosy about the use, the durability of your AirPods case, SupCase gives your one-year warranty.
You can buy this AirPods Pro case from SupCase for $16.99.
Doboli Compatible AirPods Pro Case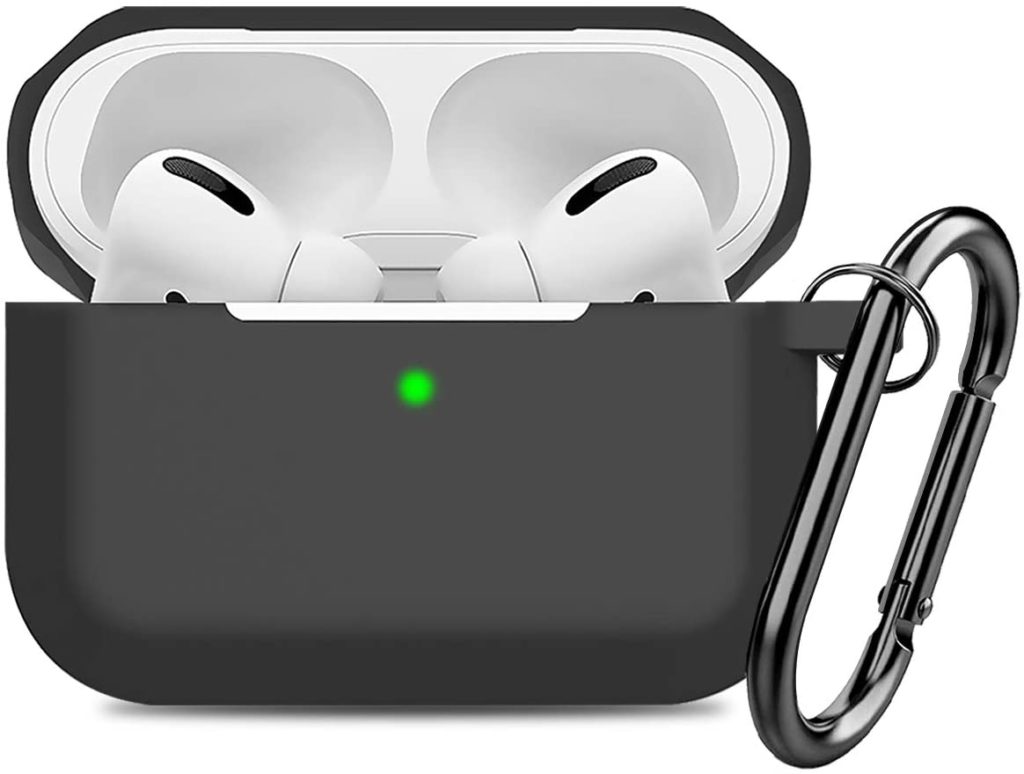 Doboli's Airpods are compatible with Airpods Pro 2019, but not compatible with AirPods 1 and 2. Covered with Silicon protective skin, it prevents scratches and bumps. It also comes with a free Carabiner. Unlike its competitors, it is smooth on the surface and is dustproof. You can take your AirPods Pro with you on beaches too. If you are unhappy with your AirPods, don't worry it has a one-year warranty. Apple's after-sale services will fix your AirPods within 24-hours. 
You can buy this AirPods Pro case for $4.99.
Spigen Rugged Armor case for AirPods Pro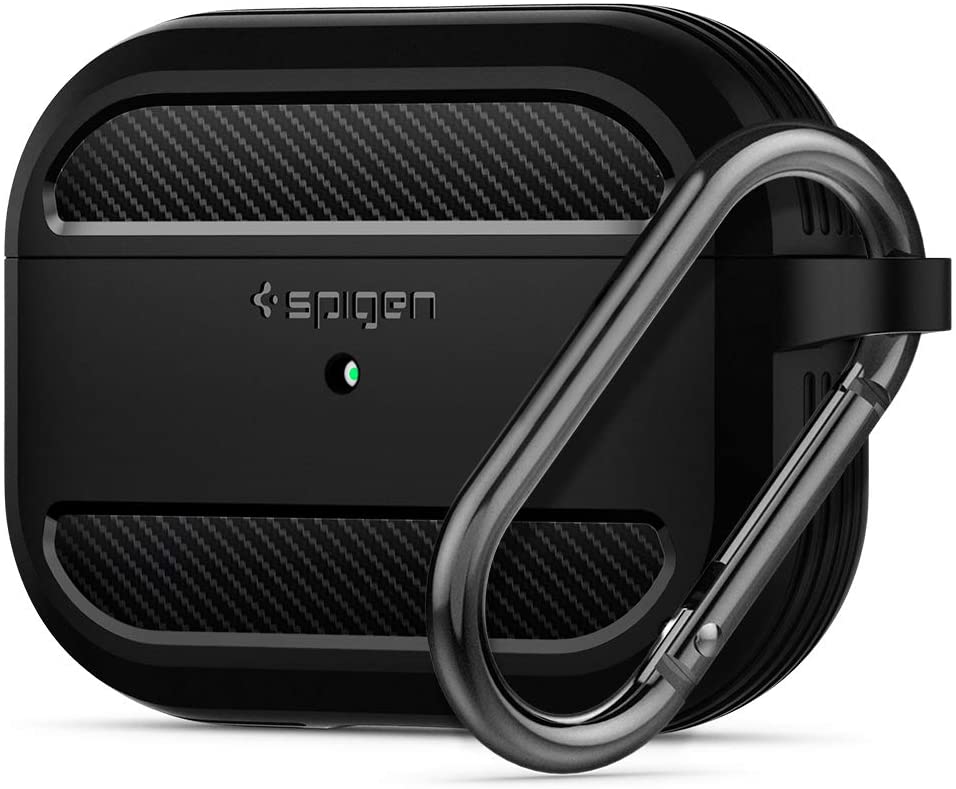 Up next on our list of best AirPods Pro cases is Spigen's Rugged Armor case, which is designed for AirPods Pro and gives extra protection to your precious AirPods Pro. Its robust design and solid make is an excellent shock absorber.
A key ring makes it easy for you to carry it with you on different occasions, whether you are at work, gym or hiking! You can also charge it wirelessly with any other charger. It also has a visible LED light for quick checking of the charging status. Moreover, Spigen's AirPods Pro case comes with a pre-installed adhesive tape that gives it additional support. The warranty also includes tape replacement. 
You can buy this Spigen case for AirPods Pro for $16.99.
Elago AW5 Airpods Pro Case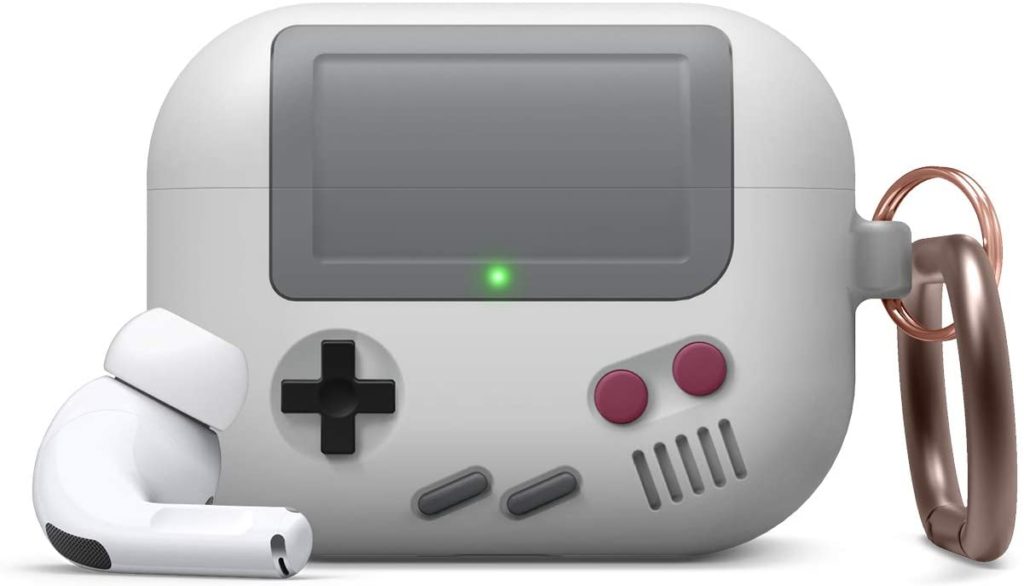 Elago's AW5 AirPods Pro case has a different and unique hand-held game console design. This AirPods Pro supported case is compatible with wireless charging as well. 
Flexible yet solid, the case is built with a shock-resistant silicone material, while the additional layer protects it from scratches. Moreover, its anti-slip body gives you a strong grip. The key chain is designed to make it effective and easy to carry. Speaking of warranty, Elago promises a 30-day money-back and 1-year replacement. 
You can buy this retro gaming console style AirPods Pro case from Elago for $14.99.
Caseology Vault for Apple Airpods Pro Case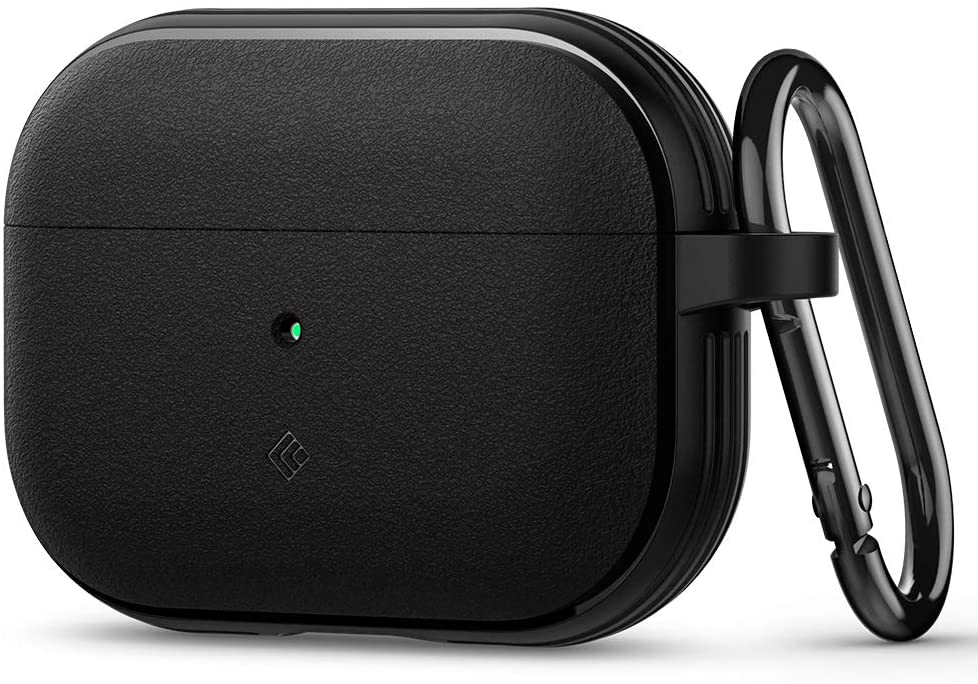 Last but certainly not the least on our list of cool AirPods Pro cases is this one from Caseology. Caseology's Vault, compatible with AirPods Pro, is another yet equally good pick to protect your AirPods Pro. Its rugged texture and tough body along with adhesive tape are designed to give you a good grip. Its beautifully designed body is an exceptional shock absorber and prevents dust to enter. And if you want to carry it with you during travel, simply attach its keychain with your backpack or handbag, and you are good to go. Like other AirPods Pro cases, Caseology's Vault is also wireless charging compatible and comes with Carabiner. 
You can buy this AirPods Pro case from Caseology for $13.99.
There you go folks, these are the best AirPods Pro cases that money can buy. Get one of these cases to protect your investment right now.
Now that you know about different Airpods Pro cases, pick the one that suits your lifestyle the best. Let us know in the comments below which one you picked from the above list.
For more posts about your Apple AirPods, stay tuned to iOSHacker.com 
Also read: