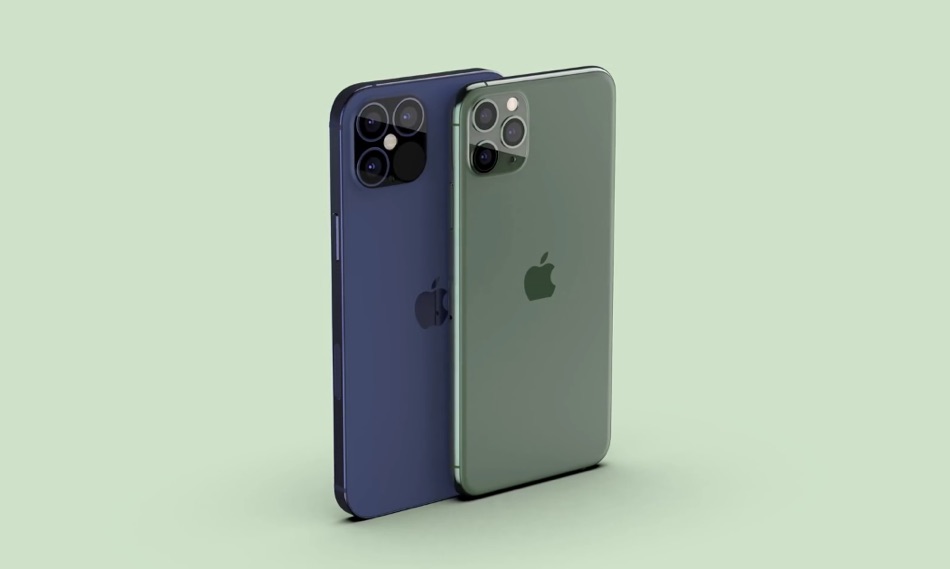 iPhone 12 lineup's launch is right around the corner, which means we will soon know what Apple has been working on for the past year. While we wait for the official announcement some massive leaks from reliable Apple leakers have hit the web. Notably the report comes from Kang, who has a pretty reliable track record of leaking Apple news on Weibo.
The recent leak from Kang tell us about the new iPhone lineup's color options, storage, cameras, pre-order and launch dates as well as prices.
iPhone 12 mini and iPhone 12
According to the leak iPhone 12 mini and iPhone 12 will both come in Black, White, Red, Blue and Green colors and will be available in 64GB, 128GB and 256GB storage options. Both these models will have dual cameras with wide angle and ultra-wide angle lenses.
When it comes to launch date these two iPhones will be released on different dates with pre-orders for iPhone 12 mini starting on November 6/7 and availability on November 13/14. Whereas iPhone 12 will be available for pre-order earlier on October 16/17 and will be available on October 23/24.
iPhone 12 Pro and iPhone 12 Pro Max
Details about the iPhone 12 Pro and iPhone 12 Pro models have also been leaked. According to the report iPhone 12 Pros will come in Gold, Silver, Graphite and Blue color options. The base models of the devices will come with 128GB storage capacity while users will also be able to buy 256GB and 512GB models.
Both iPhone 12 Pro and 12 Pro Max will be equipped with triple camera system with wide angle, ultra-wide angle and telephoto lens. The devices will also have an iPad Pro like LiDAR sensor, which is missing from the iPhone 12. The iPhone 12 Pro Max will exclusively offer 'Expanded' ultra-wide capabilities and have 5x optical zoom compared to iPhone 12 Pro's 4x optical zoom.
Both Pro models are said to offer Dolby Vision video recording capability. As for the launch the the pre-orders for iPhone 12 Pro are reportedly going to start on October 16/17 while the device will be shipped on October 23/24. Pre-orders for iPhone 12 Pro Max on the other hand will start on November 13/14 while the device will be available in November 20/21.
Here the are the prices and launch dates for all four models of iPhone 12 lineup.
iPhone 12 mini: $699 – Pre-orders on November 6/7 and available on November 13/14
iPhone 12: $799 -Pre-orders on October 16/17 and available on October 23/24
iPhone 12 Pro: $999 Pre-orders on October 16/17 and available on October 23/24
iPhone 12 Pro Max: $1099 Pre-orders on November 13/14 and available on November 20/21