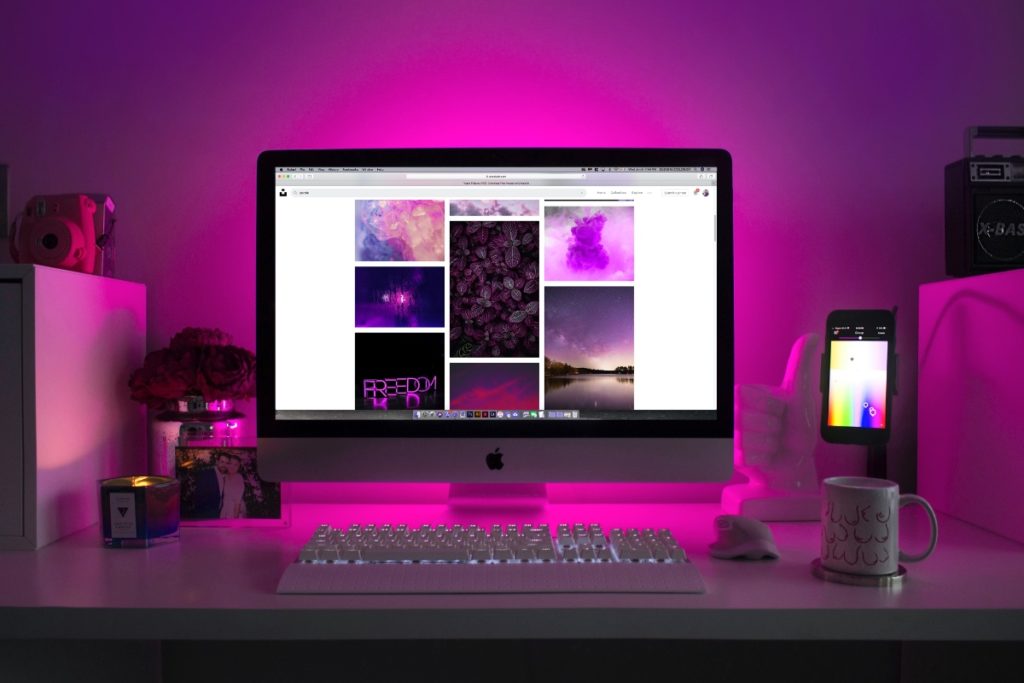 Looking for the perfect Christmas gift for a Mac lover in your life? Then look no further than the amazing gift suggestions that we have got especially for you.
In our previous post, we have also covered some of the most impressive Christmas tech gifts for iPhone user. Today, we will explore some interesting Christmas gifts for Mac lovers.
So, let's start with number one…
1. Logitech MX Keys Wireless Keyboard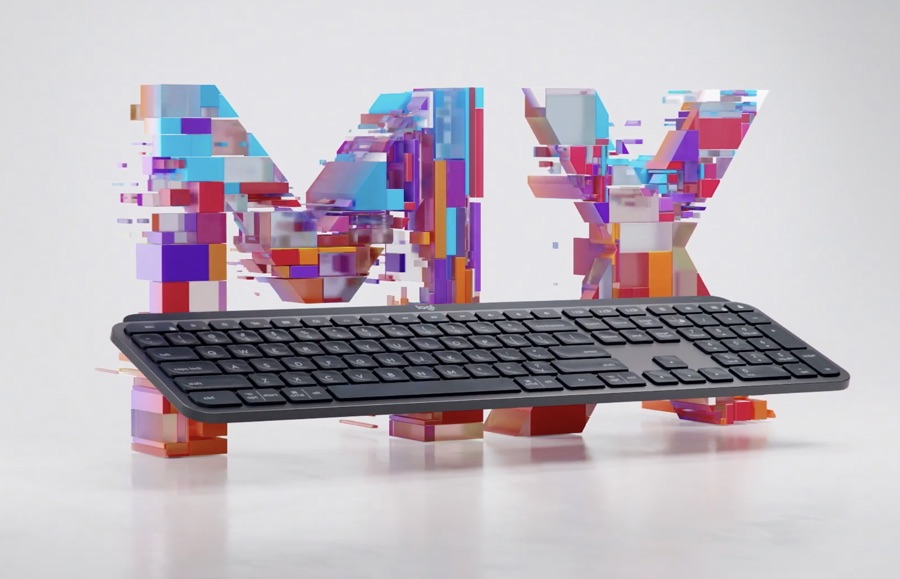 This Christmas gift will never be outdated and will make your life easier. This wireless keyboard not only works with your Mac but will also go well with your iPad. The spherical keys are exclusively designed for your fingertips. Moreover, you can customize the Fn keys to match your particular workflow.
Its comfort, stability, and precision make it one of the best Christmas gifts for Mac users. The stylish body adds aesthetics to your desk. The backlit keys will make sure you can work well in the dark as well as in any changing lighting condition.
Your new wireless keyboard follows your Flow-enabled mouse so that you can work on multiple Mac computers. If you keep the backlighting off, this fully-charged keyboard will work for 5 months. 
You can buy the Logitech MX Keys Keyboard for $99 at the link below.
Also consider: 6 Best Backlit Keyboard For Mac In 2021
2. Keychron K2 Wireless Mechanical Keyboard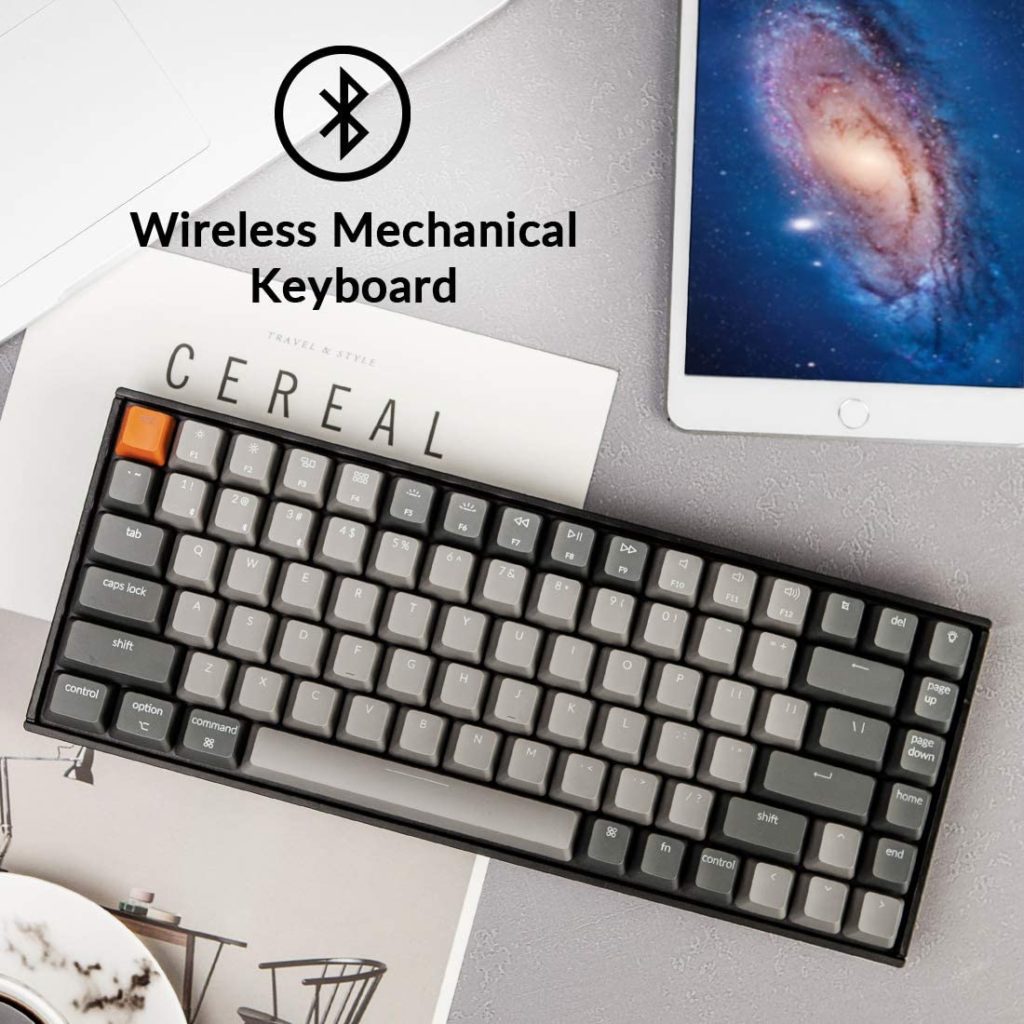 This wireless keyboard with an inclined bottom frame makes it better and comfortable to work on. Being able to connect up to 3 devices through Bluetooth and switching easily makes it one of the best Mac gifts in 2021.
You can use it for your home, office, or even for light gaming purposes. This K2 gaming backlit keyboard is compatible with both Mac and Windows. You will find the extra keys to work on both systems. With normal use, a single charge will last up to 7 days. 
You can buy the Keychron K2 Keyboard for $79.99 at the link below.
3. Logitech HD Pro Webcam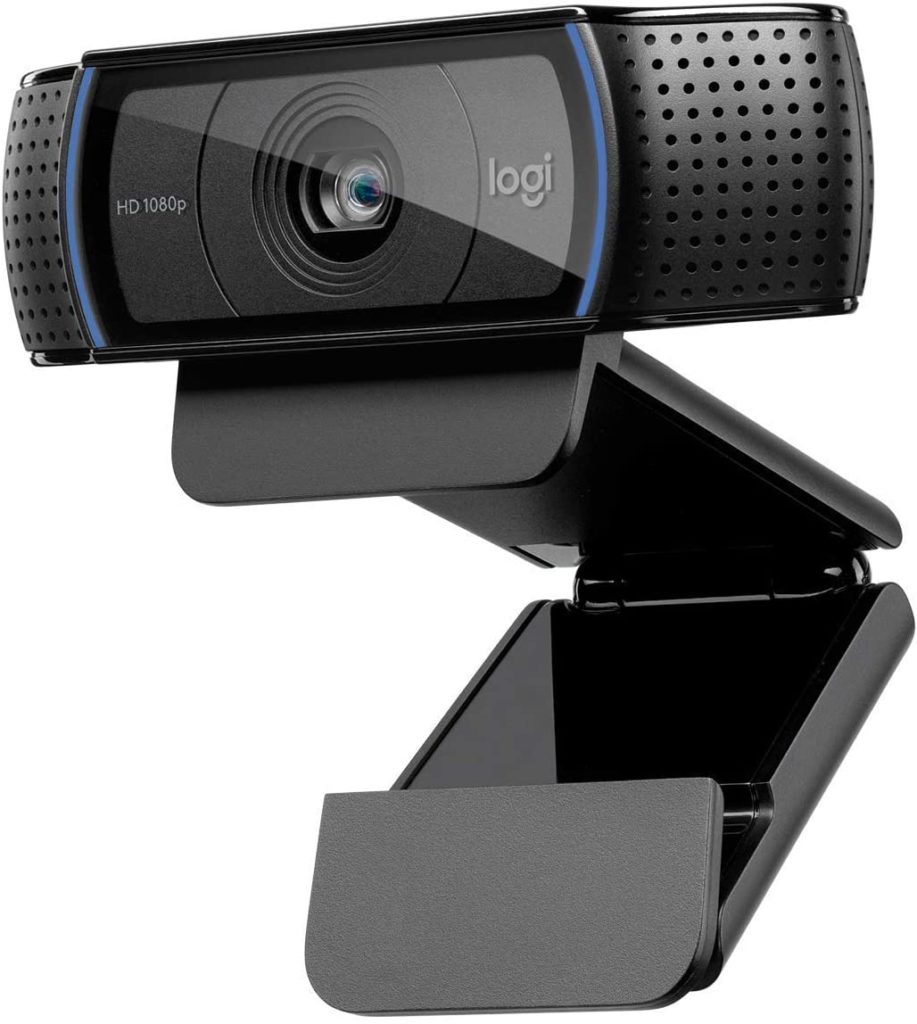 Record or make a video call your loved ones this Christmas with Logitech's HD Pro webcam. The video quality is even better than most of the webcams you have used so far. You can experience the crisp, vibrancy, and attention to detail.
This one of the best Christmas gifts for Mac has dual mics to send crystal clear sound on calls and videos. Its advanced capture software enables you to create and share videos quite easily. And if you are sitting in low light, it automatically adjusts the lighting conditions and produces sharp images. 
You can buy the Logitech C920x HD Pro Webcam for $56.99 at the link below.
4. Philips Hue Smart Lightstrip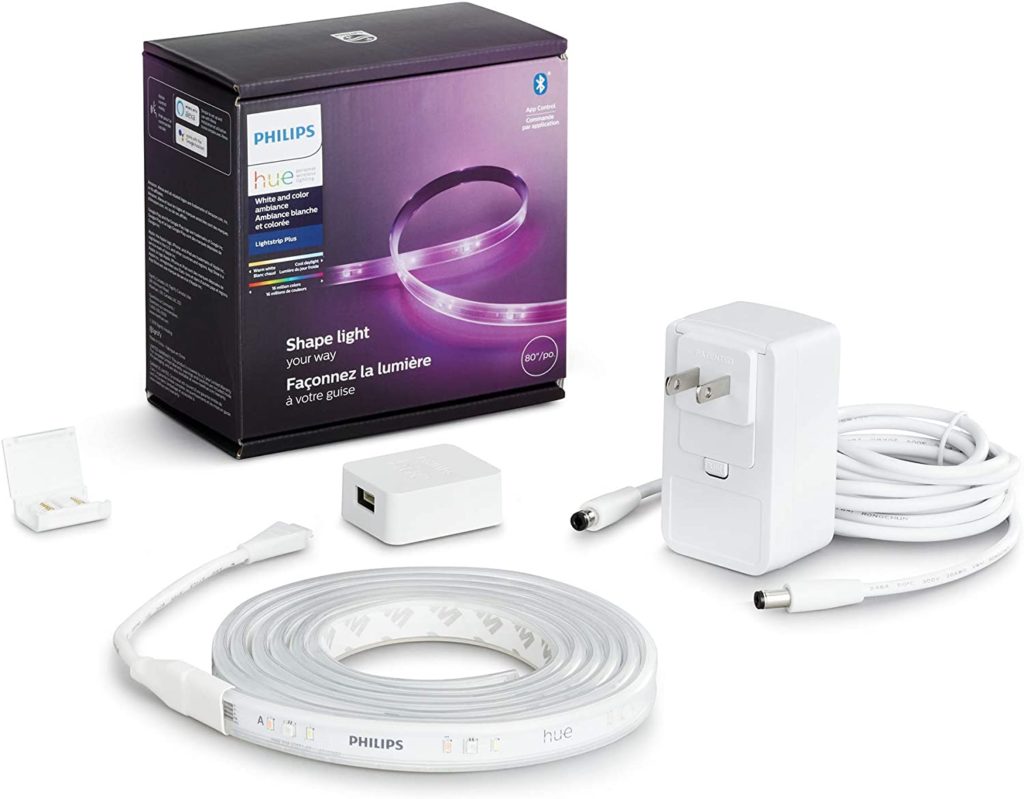 You won't find a more beautiful gift than a colorful light strip to jazz up the Christmas décor. On a single hue hub, you can control up to 50 lights via Bluetooth. Installing the light is super easy. You simply need to place the light strips under the bed frame, cabinet, or any bar with the adhesive tape inside the box.
Also, in order to adjust the size, just trim the lights with the cut marks. Its base kit has 32 feet of extension. You can sync the light with your favorite music, movie, or game using your PC through the Hue Sync App. For voice commands, you can use it with Alexa, Apple HomeKit, Google Assistant, Microsoft Cortana, IFTT, and SmartThings. 
You can buy the Philips Hue Bluetooth Smart Lightstrip for $79.97 at the link below.
Also consider: Best LED Light Strips To Spice Up Your Desk Setup
5. Bose Companion 2 Series III Speakers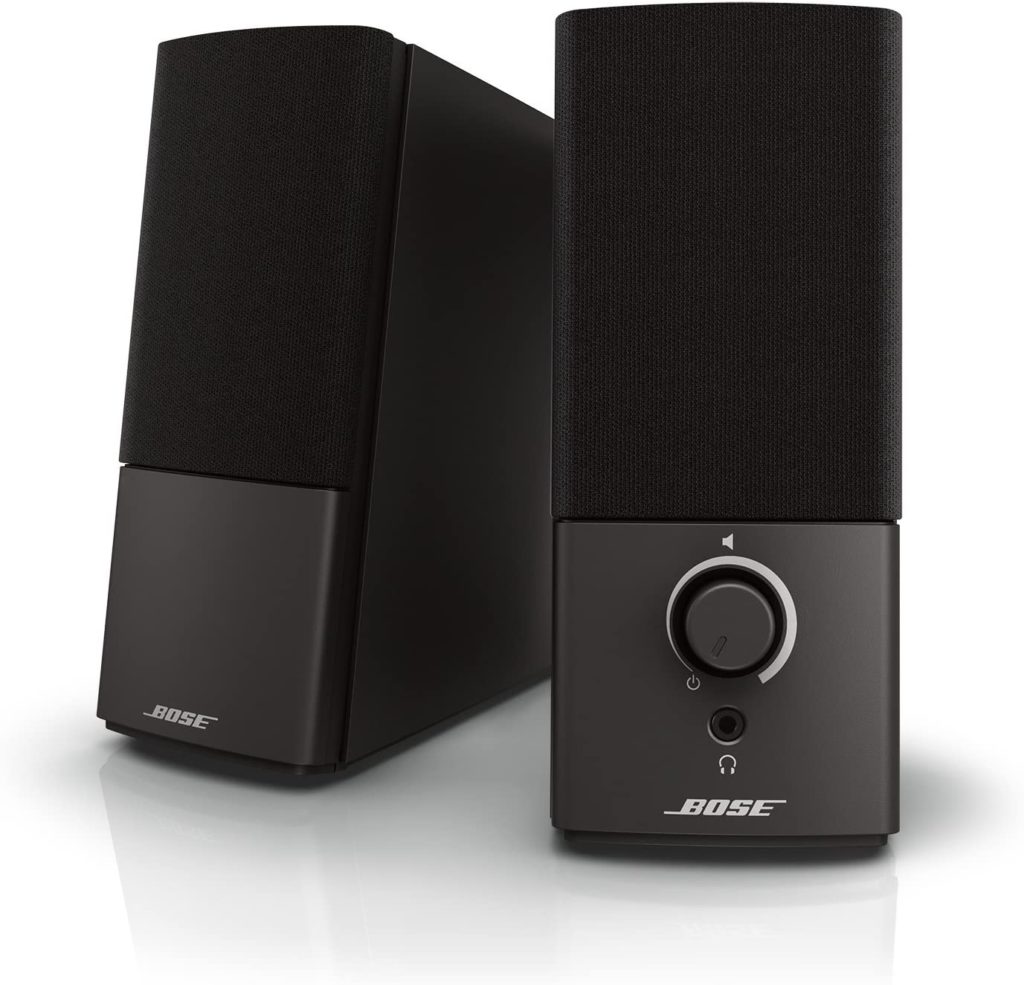 Multimedia speakers can be one of the best Christmas Gifts for Mac users. Its high-quality sound at any volume makes it an exceptional addition to your Mac family. In order to experience its Bose performance, use the auxiliary input to your iPhone or iPad. Control the volume from the front of the right speaker. However, remember, its Bluetooth transmission range is 30 feet! 
You can buy the Bose Companion 2 Series III speaker set for $149 at the link below.
6. Blue's Yeti USB Mic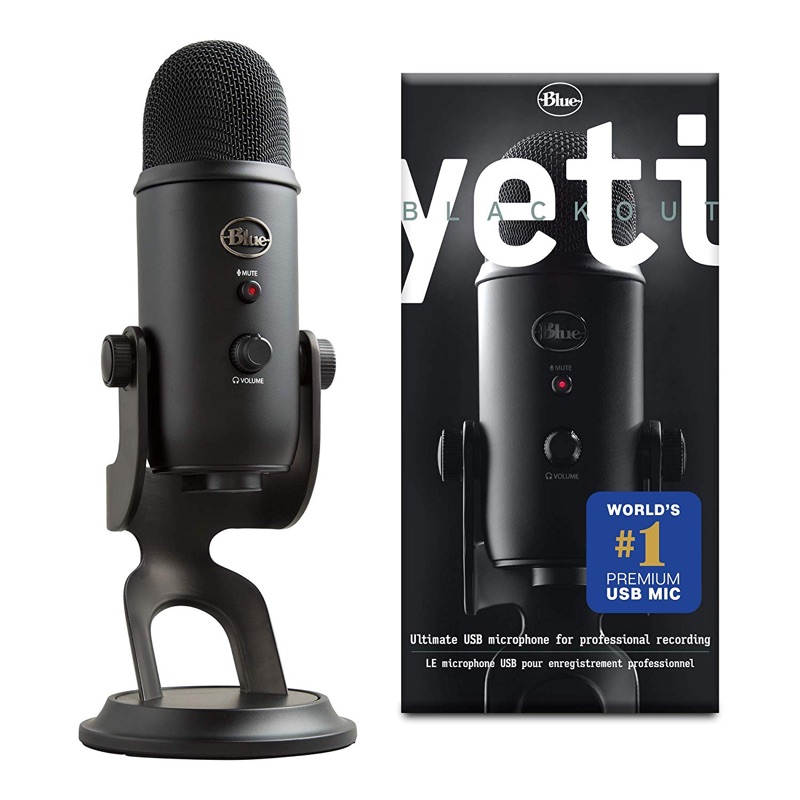 USB mic can be one of the unique Mac gifts in 2021 your loved ones wouldn't have thought about! Blue's mic gives a powerful sound for all your needs. Whether it is YouTube video, game streaming, podcasting, Zoom calls, or music, your sound remains flawless.
Its 'VO!CE' software gives your audience enhanced voice effects with advanced modulation. This software is compatible with Yeti, Yeti Nano, and Yeti X. Its east-to-handle audio control features such as instant mute, headphone volume, pattern selection, and mic gain make one of the best Christmas gifts for Mac.
You can buy the Blue Yeti Microphone for $99 at the link below.
Also consider: 7 Best USB Mics For Mac Users (Premium And Affordable Options)
7. HP OfficeJet Printer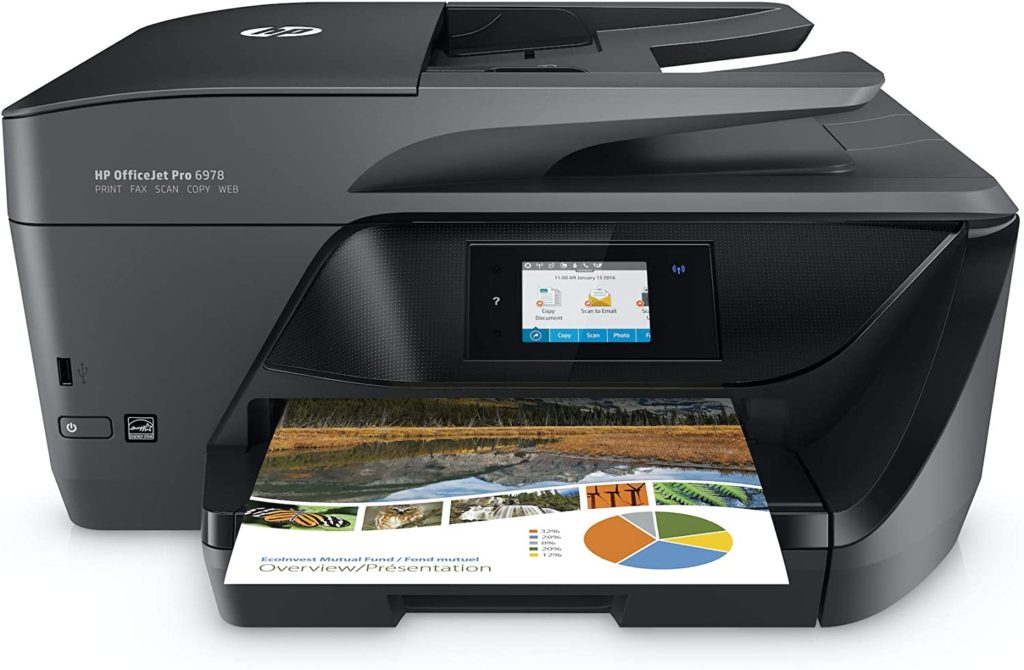 If you ask about a creative yet useful tech gift for Christmas, an HP printer is your best bet. It has multi-functionality that helps you print, scan, copy, and fax. It has a touchscreen system with an automatic document feeder. Moreover, its instant ink is always ready!
You can easily print from your Mac, smartphone, tablet, or PC. You simply need to connect with Ethernet and wireless networking. With this printer, you can take two-sided professional quality print and scan for your office work.
You can buy the HP OfficeJet Pro 6978 wireless printer for $119.99 at the link below.
There you go folks, these are the best Christmas gifts that you can buy for a Mac user in 2021.
Which one of the above Christmas gifts for Mac do you like the most? Share with us in the comments below.
For more Mac gifts, stay tuned to iOSHacker.com.