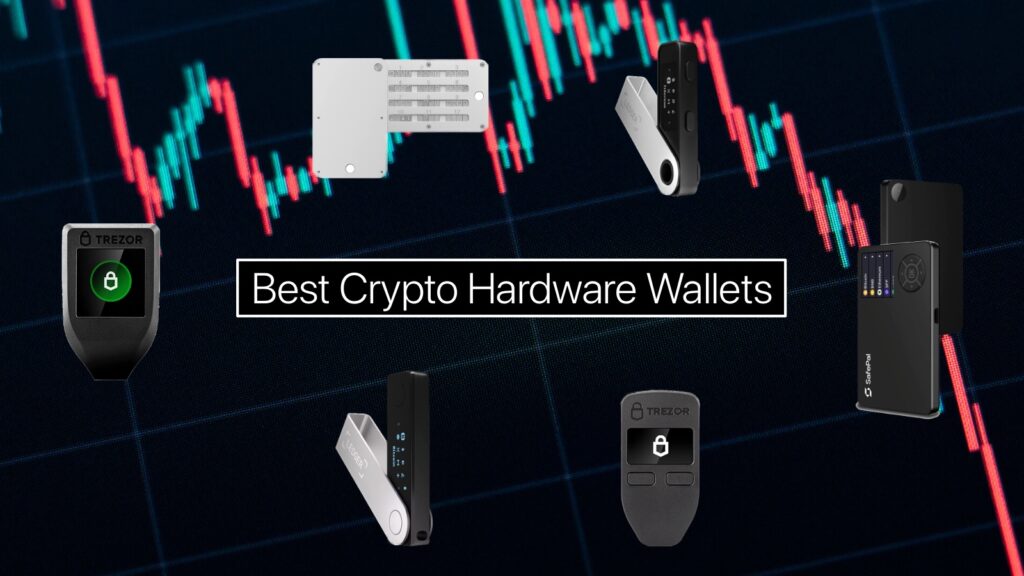 In this post you will find some of the best crypto hardware wallets that you can buy right now. These wallets will allow you to safely store your crypto assets in hardware wallets offline.
Have you just stepped into the cryptocurrency world? Do you think the learning curve is pretty steep?
Well, honestly, it takes quite some time to learn and get a hang of how it all works, and ways to keep your coins secure.
However, one of the most critical things you will need is a crypto hardware wallet that will keep your information safe from hackers, malware, and bots.
That lands us on the question:
What is a Crypto Hardware Wallet?
Cryptocurrency wallets (also known as bitcoin wallets or crypto coin wallets) are external storage devices for storing passwords (also known as keys) for Bitcoin and other cryptocurrencies.
Using a wallet, you can make payments (and get paid) using your address, and it will sign off/authenticate your signature on transactions on your behalf, alerting the entire online network and recording them on the ledger for future reference.
Private keys give you access and control over your coins.
A hardware cryptocurrency wallet is a convenient way to store and protect your cryptocurrencies. In addition to their secure design, they come with built-in features that make them ideal for securing large amounts of cryptocurrency.
In addition, they allow you to store NFT, DeFi, and make crypto transactions. For those looking for a safe and reliable way to store their cryptocurrencies, a hardware crypto wallet is an ideal choice.
Best Crypto Hardware Wallets
In the crypto world, there are plenty of hardware wallets available, but choosing the right one for your crypto storage needs can be challenging. Following is a curated list of the best hardware crypto wallets that are highly secure.
1. Ledger Nano X Crypto Hardware Wallet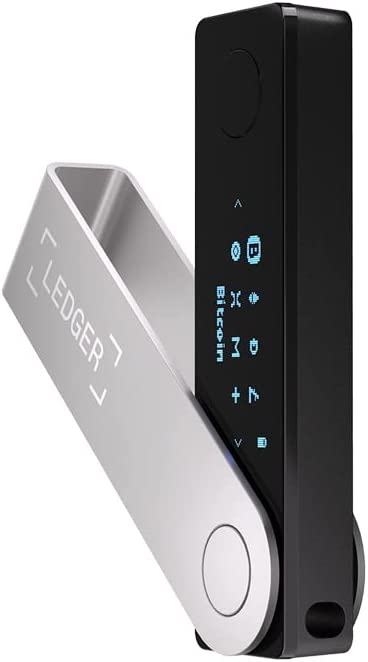 This crypto wallet is easy to use – suitable for both beginners and veterans.
With CC EAL5+ certification, this wallet has been specially designed to withstand sophisticated attacks and protect your valuables from harm.
Ledger Live allows you to buy, sell, exchange, and grow your crypto through a proprietary app. It allows you to manage all of your assets, such as bitcoin, Ethereum, and tokens on the go. Using Bluetooth, the Ledger Nano X connects to your phone and has a large screen for easy operation.
Buy Ledger Nano X Crypto Hardware Wallet for $149 here
2. Trezor Model T – Next Generation Crypto Hardware Wallet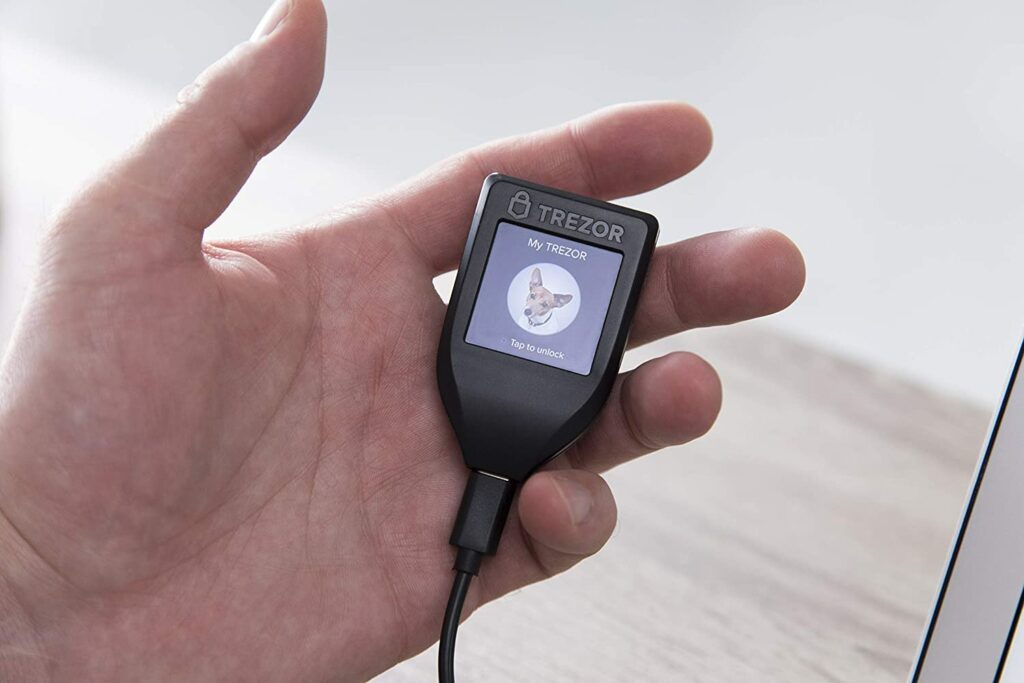 With this hardware wallet, you will find everything you need to securely and easily use cryptocurrencies like Bitcoin. It is possible to keep your digital assets secure for a long time.
Keep all your crypto assets at the tip of your fingers. You can keep your secrets safe by only entering sensitive data into a hardware wallet.
Using offline keys, you can sign transactions securely and isolate yourself from hacks, malware, and other potential threats.
Protect your identity and keep your finances private with fully open-source hardware and software.
Trezor wallets are compact and lightweight, so they fit comfortably in the palm of your hand. With no installation required, you can secure your funds in minutes and enjoy total confidence in every transaction you make.
Buy Trezor Model T – Next Generation Crypto Hardware Wallet for $249 here
3. Ledger Nano S Plus Crypto Hardware Wallet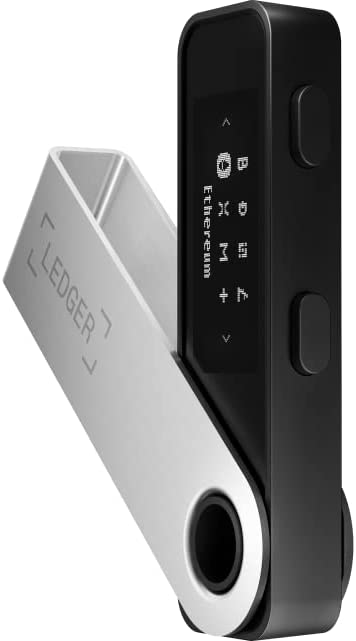 More than 5500 digital assets can be managed with large memory and over 100 apps can be installed at once with this Crypto wallet.
A larger screen allows for easier navigation and smoother operation.
A proprietary app: Ledger Live provides a platform for buying, selling, exchanging, and growing crypto, protecting NFTs, and accessing DeFi apps.
Ledger Live lets you send and receive NFTs with confidence and full transparency. Furthermore, an EAL 5+ certified chip protects your assets from sophisticated attacks.
Buy Ledger Nano S Plus Crypto Hardware Wallet for $79 here
4. Trezor Model One – Crypto Hardware Wallet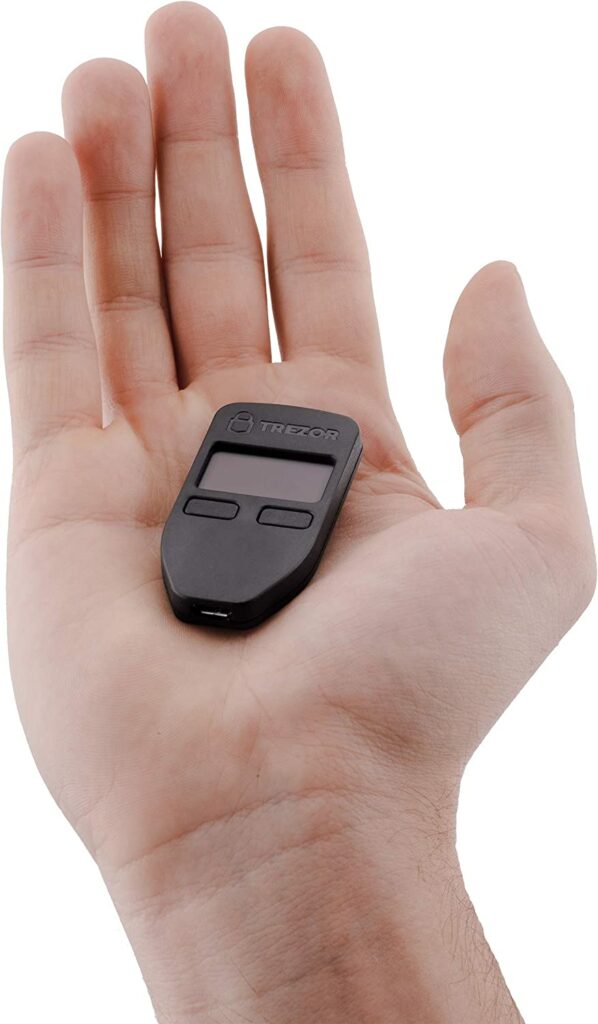 You can securely manage, store, and use your private keys with the Trezor one cryptocurrency wallet. It is quite easy to use and intuitive. Compatible with Windows, macOS, and Linux.
Since 2014, Trezor has been the number one crypto hardware wallet, making it easy for anyone to use. There is enough room for 6 lines of text on the easy-to-view OLED screen.
Designed to perform complex transactions on a single screen without having to scroll back and forth. Using Trezor, you must physically approve transactions in an isolated environment. The most reliable security solution for preventing hackers, keyloggers, viruses, and malware from stealing your data.
Buy Trezor Model One – Crypto Hardware Wallet for $79 here
5. SafePal S1 Cryptocurrency Hardware Wallet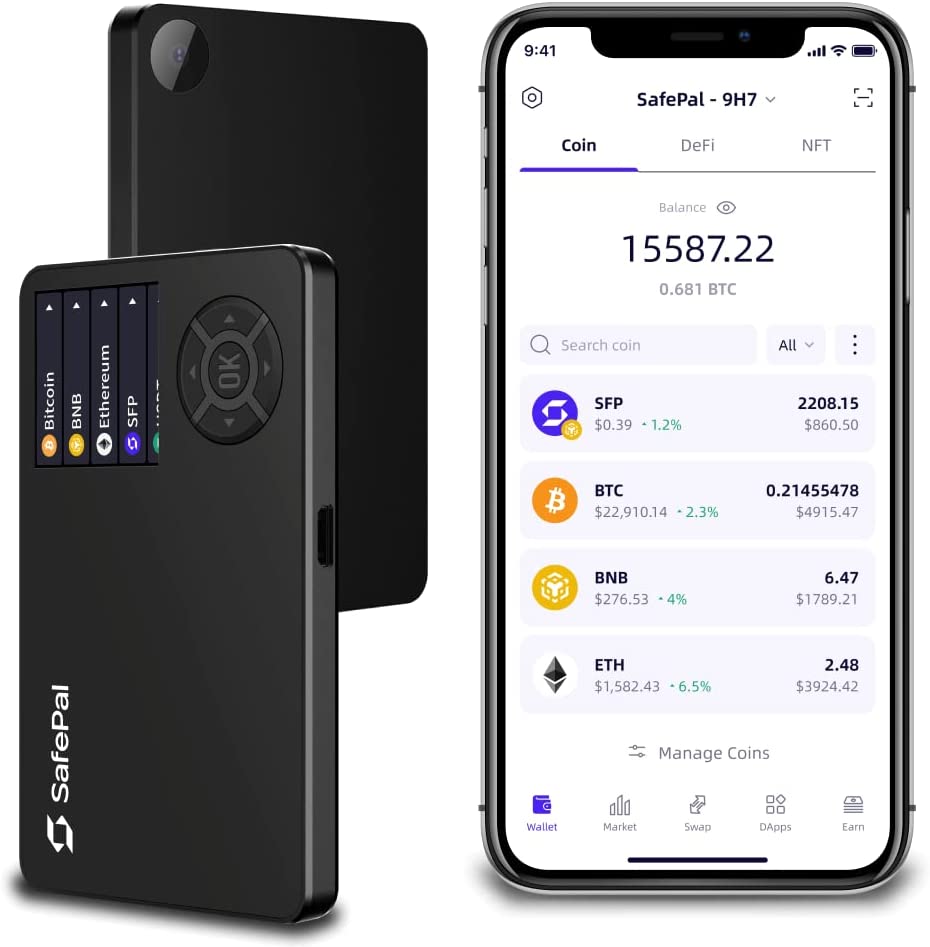 The SafePal S1 uses an air-gapped signature mechanism, without any Bluetooth, WiFi, NFC, or other radiofrequency connections.
To protect your private key, this hardware wallet S1 is embedded with an EAL 5+ secure element and a true random number generator.
SafePal S1 simplifies the process of securing, sending, buying, exchanging, and swapping crypto. It supports 54 blockchains, enabling unlimited cryptocurrencies to be managed in one SafePal S1.
By pairing SafePal with the SafePal App, crypto can be secured and managed anywhere, anytime.
Buy SafePal S1 Cryptocurrency Hardware for $49.99 here
6. ArlinaL Crypto Wallet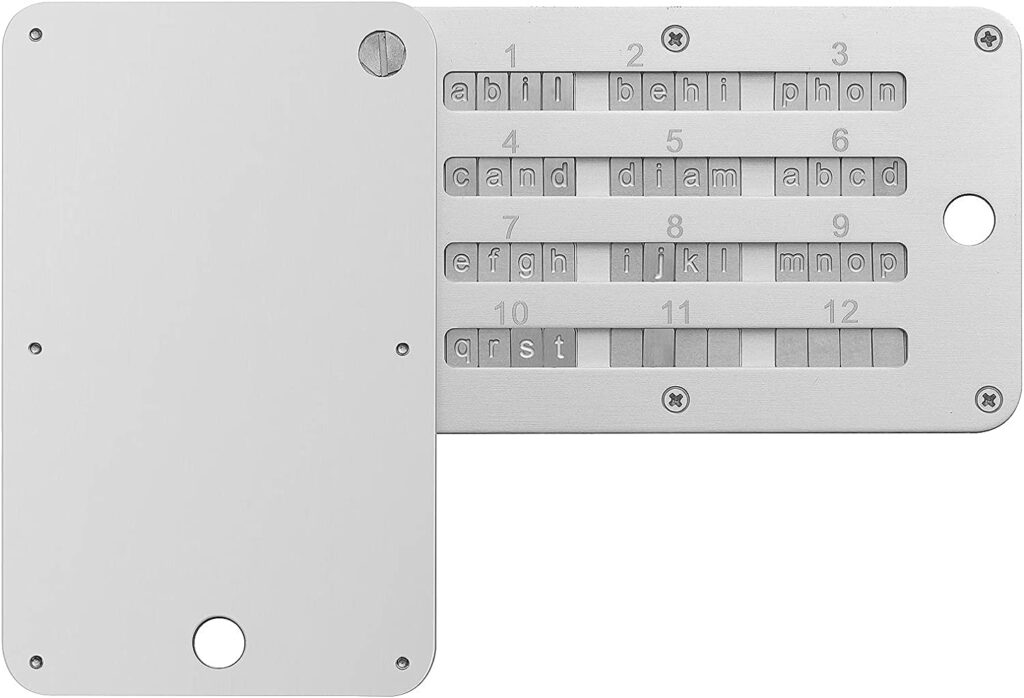 This wallet is compatible with all BIP39 hardware & software wallets, such as Ledger, Trezor, KeepKey, and Coldcard. Using this metal wallet, you can create 24-word crypto seed phrases and store the first four letters of each word. As per BIP39, the first four letters of each word in the mnemonic list should be different, so that a customized mnemonic can be constructed with four letters.
The 304 stainless steel letters utilize the laser engraving process to ensure the permanent preservation of Cryptocurrency Seeds or passwords. You can use this bitcoin mining hardware as a bitcoin miner, password keeper, and seed store for crypto coins.
The bitcoin wallet is made from aviation aluminum alloy and 304 stainless steel with a melting point exceeding 2500°F. This product has a special oxidation treatment and laser process, which makes it fireproof, waterproof, shockproof, and hacker-proof.
Buy ArlinaL Crypto Wallet for $39.99 here
Bottom line
While you might balk at spending more money to protect your crypto investments, "not your keys, not your coins" has become a common mantra over the years.
If you are planning to make significant investments or hold crypto for a long time, it is highly recommended that you keep the private keys to your crypto assets in cold storage in the best physical crypto wallets.
However, as with any crypto wallet, you should do some research to find one that works for you. The above-mentioned list of the best crypto wallets will also help you decide which will best suit your needs.
So, which one will you go for? Let us know in the comments section.
Disclosure: iOSHacker may receive a commission if you purchase products through our affiliate links. For more visit our privacy policy page.