Knowing how to replace and remove backgrounds is useful. Sometimes you want to do it on your laptop or desktop, in which case there are plenty of options, like removebg.com, Canva's background removal tool, and MacOS's new native tool. But other times you're on the go and still need to be able to replace an image background on your iPhone.
You might want to use an app to replace the image background for any number of reasons. Maybe you're uploading a product to your Etsy shop, but the background is distracting and you'd like to make it a clean white. Maybe you're sharing your annual holiday photo, but someone photobombed your otherwise adorable family pic. Maybe you just have a specific aesthetic to your social media profile and want to ensure you have a background that matches your look.
There's even some science around the power of backgrounds. Researchers found that an image's background influences the viewer's attention on the photo in different ways. Visuals with backgrounds of moderate complexity are best to help audiences process your picture, while photos with a higher background complexity are better at grabbing attention – but only on the background, not necessarily the subject of the photo.
No matter why you want to replace the image background, there's an app for that. Here are five iOS apps that can help you change up any image background.
1. PhotoDirector
PhotoDirector is a popular app on the App Store, with 2,700 reviews and an average rating of 4.6 stars. It's remarkably easy to use, and great for beginners. The app will automatically select the subject of the photo, though it's not perfect – as you'll see below, it was a little fuzzy around the hair.
Here's an example of PhotoDirector in action: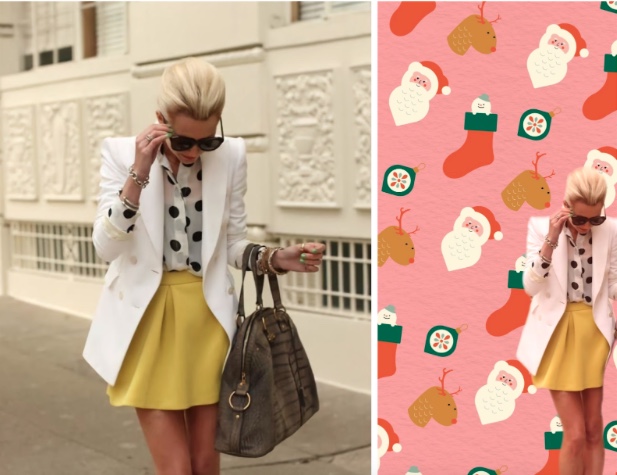 Like many other apps on this list, it's free to use with some limitations. For example, you can only change one background per day on the free plan, and even those backgrounds are limited. This was why I ended up choosing the (free) holiday-themed one above. But for casual users, maybe that's all you need.
Download PhotoDirector from the Apple App Store.
2. Lightricks Photoleap
Lightricks Photoleap is another great option to remove or change backgrounds. With an average rating of 4.7 stars, 57,800 reviews, and 30 million downloads, it's one of the best apps out there.
To try it out, you can sign up for the seven-day free trial. After that, it costs $39.99 per month. If you go for the free plan, you'll get access to a limited set of features.
Here's an example of the app in action: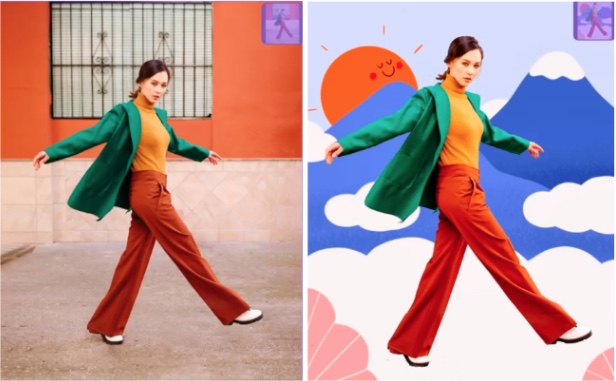 One of the really special features of Lightricks Photoleap is that you can use AI art to add extra pizzazz, placing your photos in front of backgrounds that the text-to-image engine creates based on your descriptions. Plus, if you're in a hurry, the new "Instant Edit" tool makes background removal and replacement even easier and faster than before.
Download Photoleap from the Apple App Store.
3. Background Eraser – Remove Image Background
The third app on the list is a simple, straightforward option. With a 4.5-star aggregate rating and 120,000 reviews, it's safe to say it's a quality app. Background Eraser is also the most limited app on the list. As you can see from the app name, it does just one thing: removing the background. However, it does that one thing very well.
The app is free, though burdened with ads. You can choose to pay to remove the ads, or you can watch ads to unlock features. You can also subscribe for $9.99/month to unlock all the features.
Below is my example. I was able to remove the background from my cat in his basket, and put him peacefully and somewhat whimsically floating in a lake.
It's worth mentioning that the app on its own doesn't allow you to add a background. But it integrates seamlessly with Background Layers. If you have both apps downloaded, you can edit the background of your photo without ever leaving the original Background Eraser app.
Download Background Eraser from the Apple App Store.
4. Adobe Photoshop Express
Adobe Photoshop is one of the titans in the field of photo editing. For a long time, they were desktop-only, but they recently released a mobile app that helps you do many of the same things you would using their computer program.
With 4.7 stars and 75,000 ratings, it's a great app to change your photo background. Plus, it's free – as long as you have an Adobe account.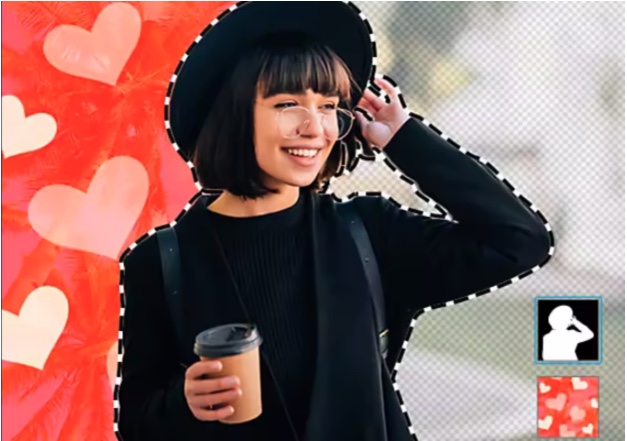 If Background Eraser is the simple option, Adobe Photoshop Express is the complex one. With this app, you have the ability to dive deeper into more advanced functionality, edit multiple layers, and really make a photo your own.
Download Photoshop Express from the Apple App Store.
5. ProKnockOut-Cut Paste Photos
Let's finish up with the ProKnockOut-Cut Paste Photos app. It's another popular one, with 4.6 stars and 68,000 reviews on the app store. You get eight free cutouts per day, but if you want more, you can pay $5.99 per month to unlock all the features.
Here's the app in action: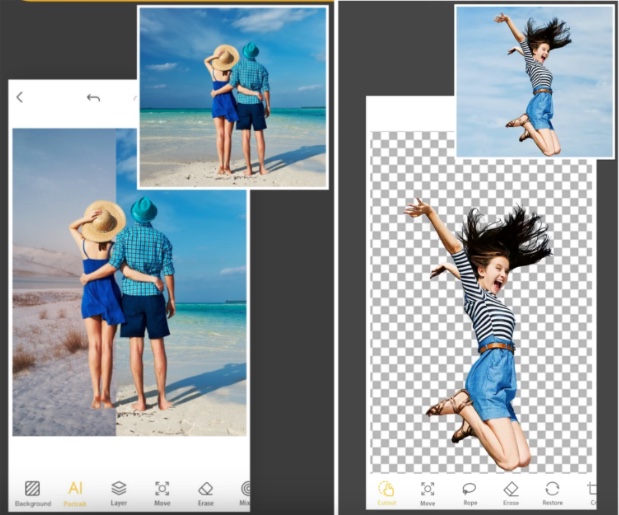 This app especially focuses on making hair distinct – a challenge for many background changing apps! – and smart, easy cutouts, but you have the option to go manual if the magic tool isn't cutting it (pun intended).
Download ProKnockOut-Cut Paste Photos from the Apple App Store.
Conclusion
These five apps offer a variety of options for anyone who wants to change up their photo background. Some have exciting additional functionality, like Photoleap and Photoshop, while others, like Background Eraser, focus on a single tool.
What they all have in common is that they're designed to be intuitive, easy to use, and affordable. Depending on your price point and what you need the app for, you'll be able to find a background changing app that works for you.