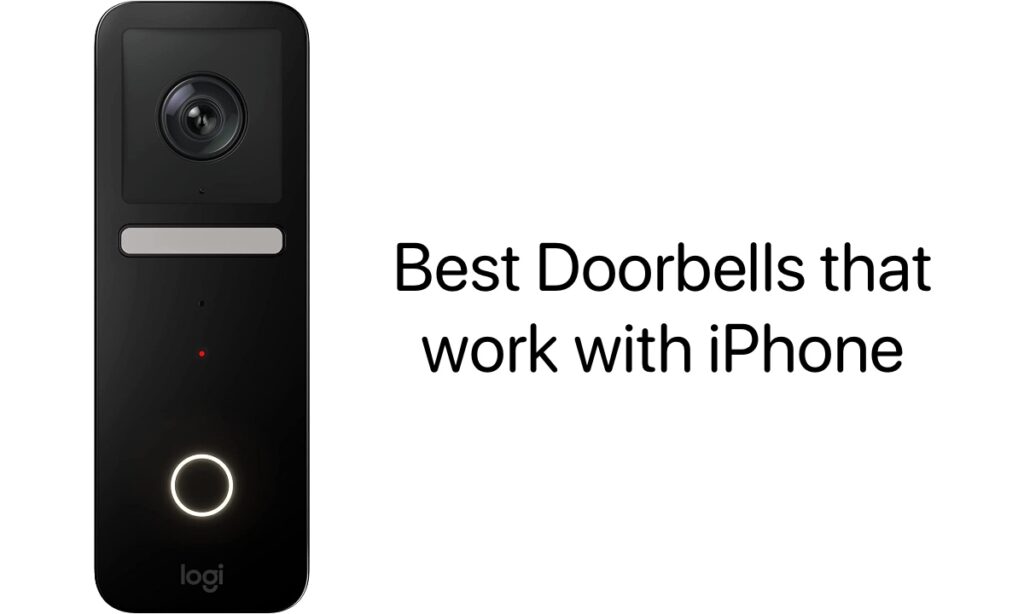 Want to keep an eye on your door when you're not home? A smart doorbell that works with iPhone is the answer! With rising security concerns, doorbell with a camera not only helps you keep an eye on your precious packages but also records video for security concerns.
There are plenty of HomeKit enabled Doorbells for iPhones and there are many that offer integration with their own apps. In this post we have gathered some of the best doorbells with camera that work with iPhone.
Best Doorbells that work with iPhone
These iPhone supported doorbells that includes products from the likes of Logitech, Ring, Blink, Arlo, Wyze and Amcrest are great options for 2022.
So, in order to find one of the best doorbells with a camera, let's start with number one…
1. Logitech Circle View

Welcome your visitors smartly with Logitech's best smart doorbells. This doorbell works with Apple HomeKit and features TrueView head-to-toe HD video and two-way audio. Moreover, its Face Recognition and color night vision ensure to give you a full picture of your visitors. 
This doorbell replaces your existing doorbell and works with your HomeKit app. With its multiple mounting options, you can place it anywhere you want at the front door. This Circle View Doorbell has a sleek and modern design with a glass face that enhances the beauty of your home. You can also get smart notifications through your Apple devices. 
You can buy the Logitech Circle View Doorbell for $199.99 at the link below.
2. Ring Doorbell 3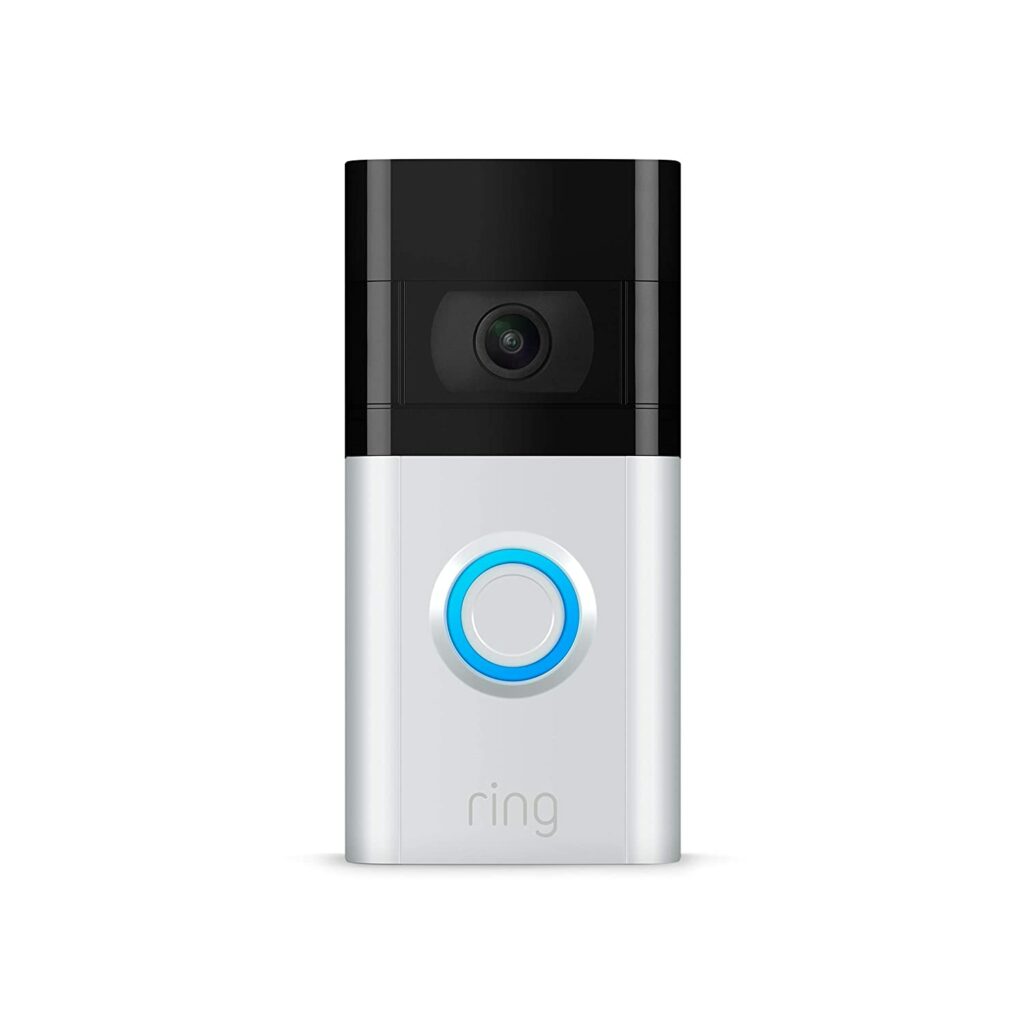 Ring's one of the best doorbells with a camera that lets you monitor your home from anywhere. Now you can see, hear and speak to your visitors from anywhere with this smart Ring Video Doorbell. What you will find interesting is that whenever visitors press the bell you get real-time notifications. Or customize the motion settings to focus on the key areas and only receive the notifications you want.
In order to control your doorbell, you need to download the Ring app and connect to your Ring devices. A single dashboard is sufficient to view from any device. Through its Control Center, you can add or remove devices, users, and even link accounts from a single device. Compatible with Alexa, you can also connect your Ring account with Alexa for hands-free monitoring.
You simply need to say, "Alexa, talk to the front door." Through the compatible Echo devices such as Echo Dot or Echo Show, you can hear the announcements, or see a live view of the front door. Its user-friendly and easy setup makes it one of the best iPhone doorbells. 
You can buy the Ring Doorbell 3 for $179 at the link below.
3. Blink Video Doorbell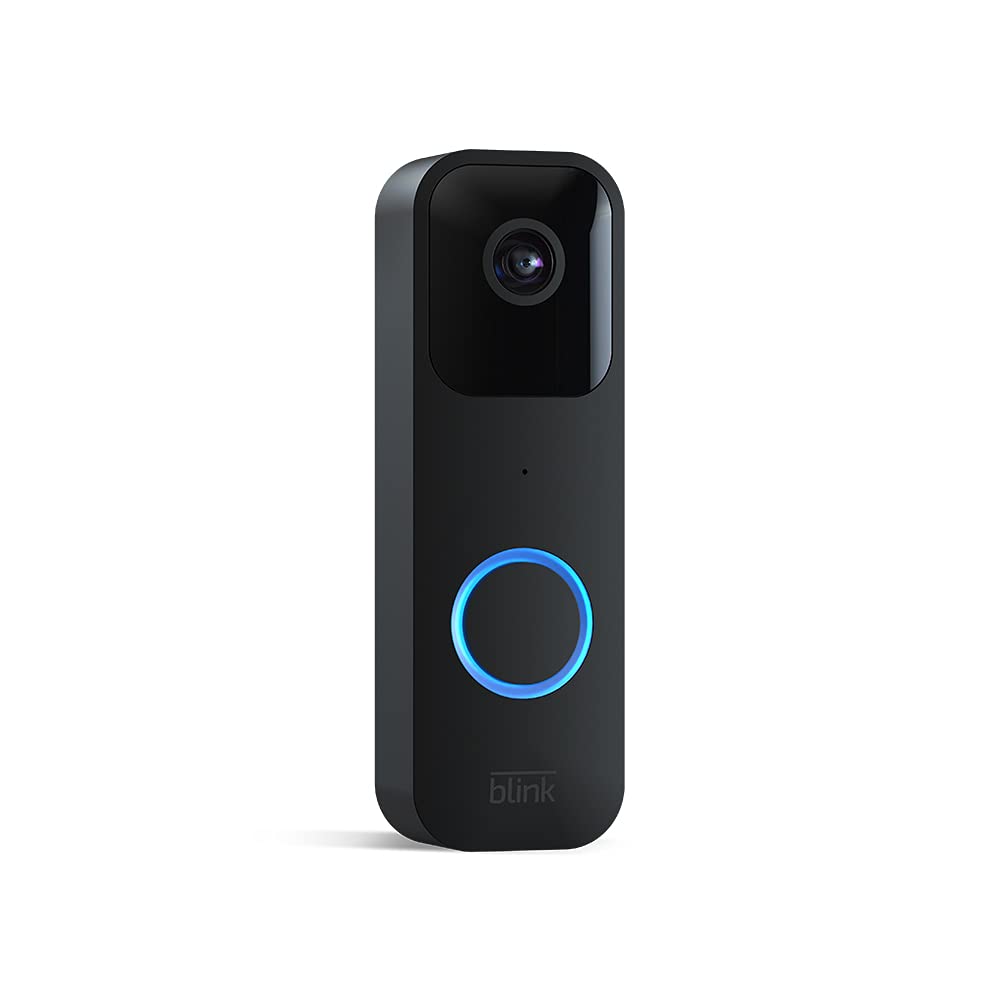 Now you can protect your home from unwanted visitors with Blink Video Doorbell. The entrance of your home is the most important step towards peace of your mind. So, protect it with one of the best smart doorbells. Whether you are at work, walking your dog, or on a weekend getaway, this Video Doorbell lets you see who is visiting your home.
You can set the customized activity to see the motions that matter to you the most. You can control your Blink devices from a single account to monitor while sitting in your office. 
It is designed for every home which means you can connect it to your existing doorbell or go wire-free. It is also compatible with Alexa which makes it easier for you to receive alerts and answer the door through its two-way audio system.
You can buy the Blink Video Doorbell for $49 at the link below.
4. Arlo Essential Wire-Free Video Doorbell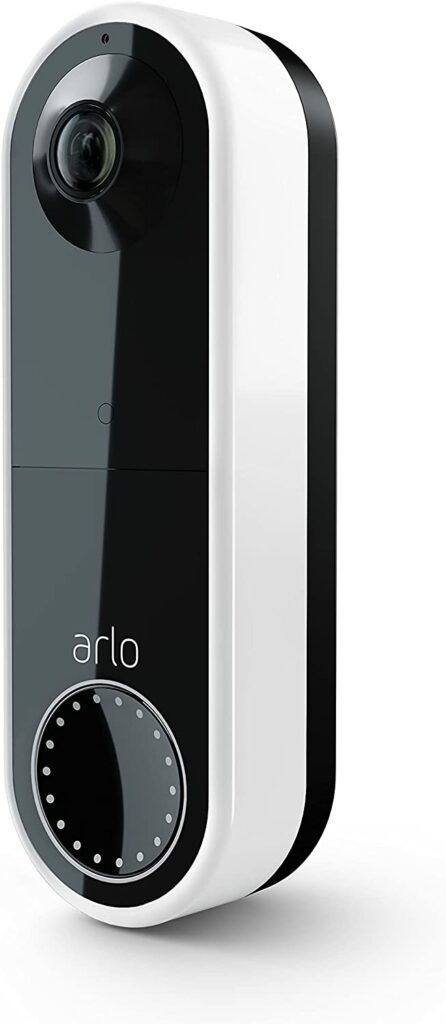 Arlo Video Doorbell gives you a complete picture of your front door and protects you from unwanted visitors. It is simple to set up, fast, and user-friendly. As it gives a wider view of the front door, you can see all the visitors at your front door, that too from head-to-toe! Its 180-degree wide view makes it one of the best doorbells with camera.
Moreover, its HD video gives you an exceptionally clear view even at night. With Arlo Foresight, this camera captures the video before every motion so that you don't miss out on movement at your door.
The best thing is that it is weather-resistant, so be it rain, cold, or heat, nothing interferes with its performance. With Arlo's Secure Plan you receive quick notifications so that you can quickly respond to anyone at your doorstep. Moreover, its local storage saves videos to Arlo's base station to watch them later.  
You can buy the Arlo Essential Wire-Free Video Doorbell for $199.99 at the link below.
5. Wyze Cam v3
If you are looking for an outclass color night vision security camera, look no further than Wyze! Its Starlight Sensor records as well as give nighttime video in the brightest possible colors. You can see the colored videos of the dark environments that a traditional camera cannot capture clearly. This wired video camera is ideal for both indoor as well as outdoor environments.
Its motion and sound detector sends alerts to your phone so that you are aware of every movement at your house. With its custom settings, you can adjust the sensitivity of motions or completely turn it off. With its 32GB storage card, it continuously records videos so that you can watch them later on. 
You can buy the Wyze Cam V3 doorbell for $35.98 at the link below.
6. Amcrest Doorbell Camera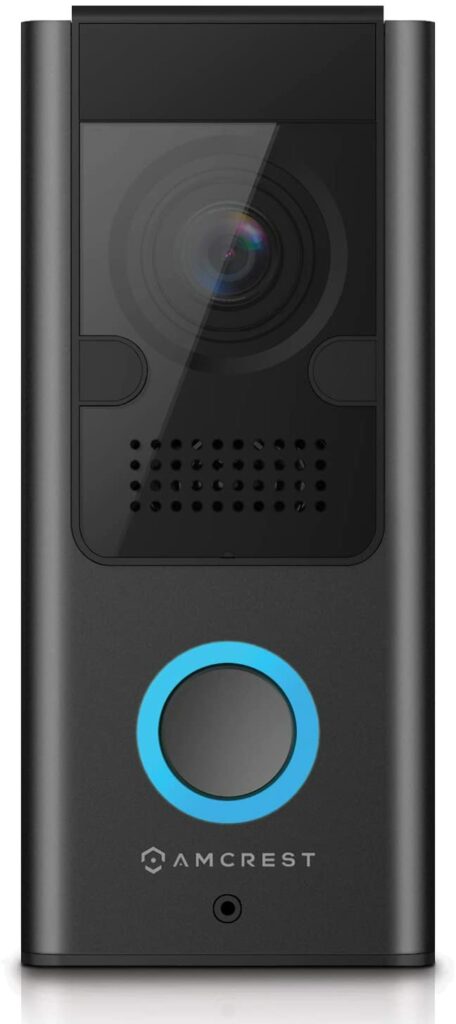 In order to have complete surveillance of your door, Amcrest has one of the best iPhone doorbells. You can connect it to your existing doorbell and watch a 1920x1080p HD video of your front door. Its built-in microphone lets you speak to the visitors without answering the door. This smart doorbell features a 140-degree viewing angle that gives full coverage to your door from every angle.
Its PIR Motion Sensor detects every motion and sends an alert to your phone. It can also instantly records video from your smartphone using the Amcrest Smart Home app. Moreover, it saves HD videos to Amcrest Smart Home Cloud or its 128GB memory card so that you can watch the footage later on.  
You can buy the Amcrest Doorbell Camera for $89.99 at the link below.
Which of the above best doorbells with camera are on your wish list? Share with us in the comments below. For more Apple accessories stay tuned to iOSHacker.com. 
More Accessories