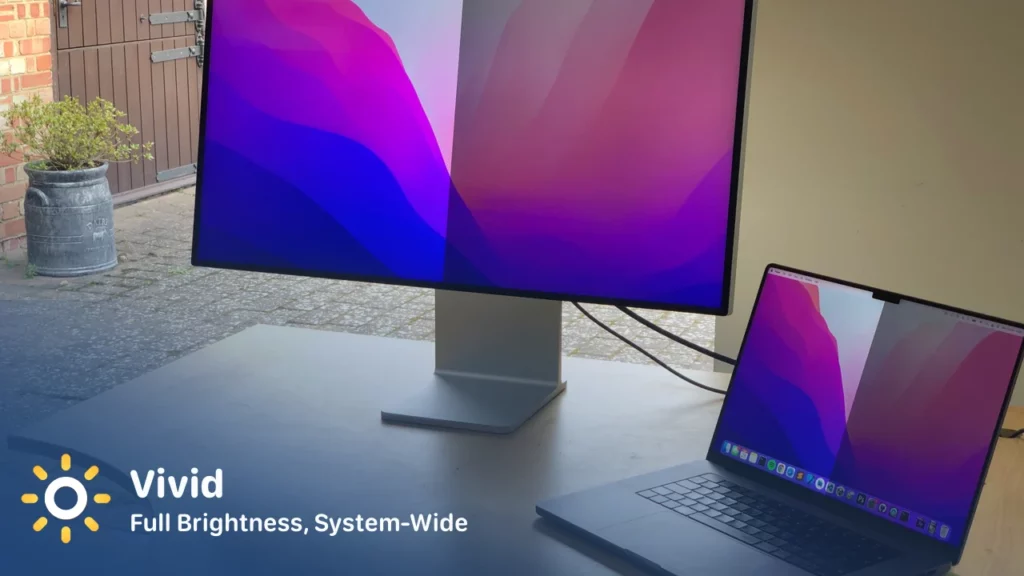 Do you think your Pro Display XDR or MacBook Pro's display isn't brightness enough? Then the newly released Vivid app is here to help. This app essentially doubles the brightness of the new MacBook Pro and Pro XDR Displays brightness from 500 to 1000 nits system wide.
The new MacBook Pros and Pro Display XDR both have displays that can reach up to peak 1600 nits of brightness when running HDR content and Metal applications. However the system only increases the brightness to these levels when specific content is running on the screen.
Vivid app from developer Jordi Bruin unlocks the full potential of Mac displays and permanently doubles the brightness of these displays system-wide from 500 nits to 1000 nits.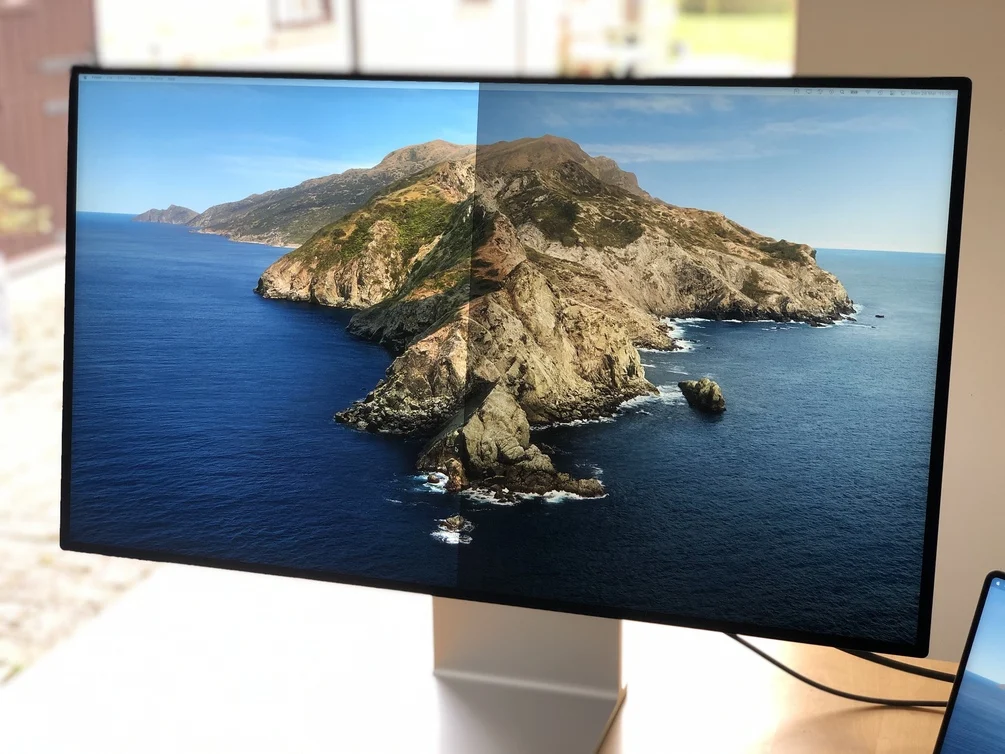 By default the Pro Display XDR and the Liquid Retina XDR Display of 14-inch and 16-inch MacBook Pro run at 500 nits. However when Vivid is running users can increase the brightness and reach up to 1000 nits by increasing the brightness from regular keyboard keys or the brightness slider.
The app offers a Splitscreen Mode that allows users to see brightness of their MacBook with Vivid and without it side by side. You also get to easily toggle Vivid on and off using the dedicated keyboard shortcut (⌃⌥⌘V).
Vivid app is great for those who like to work on a bright display or work outdoors with their MacBook Pro. The only disadvantage of using this app on a MacBook Pro is that it will affect your MacBook's battery life significantly, as it will drain faster. It is a good idea to use Vivid only when your MacBook is connected to external power.
Vivid app is available for €15. You can download the app for free and try the Splitscreen Mode, which lets you view screen with and without Vivid side by side.
Disclosure: iOSHacker may receive a commission if you purchase products through our affiliate links. For more visit our privacy policy page.