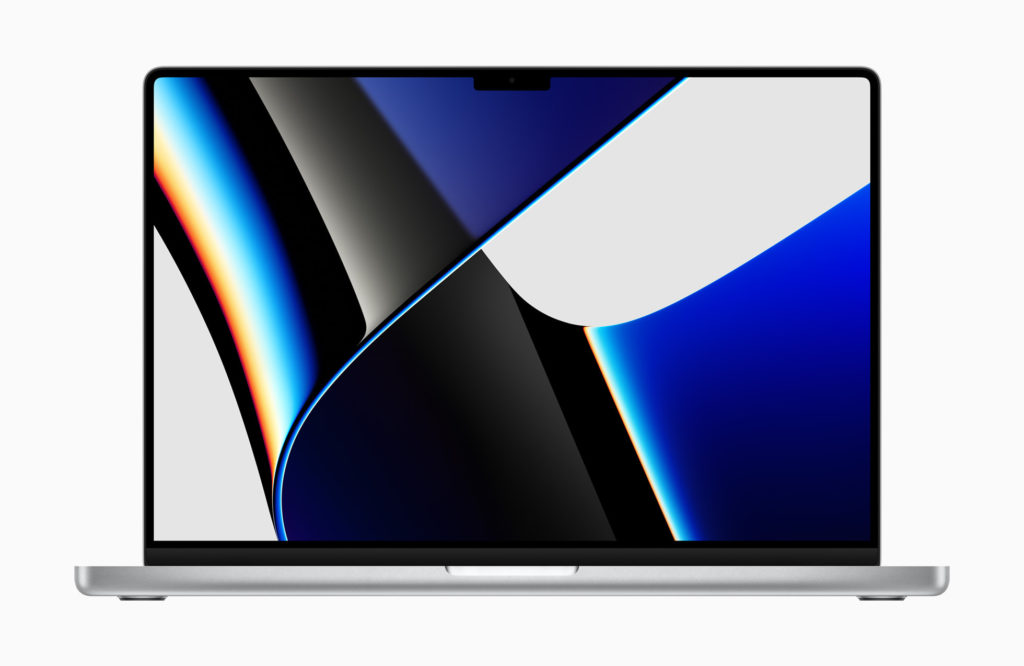 Did you get the new 16-inch MacBook Pro. The new M1 Pro and M1 Max powered machines are a beast and at the same time pretty expensive. So it is a good idea to protect your investment by placing the MacBook Pro inside a nice and protective sleeve.
Here you will find 6 of the best 16-inch MacBook Pro Sleeves that you should consider buying in 2022. These sleeves are stylish and easy to carry while protecting your device from all sides and corners.
Best Sleeves for 16-inch MacBook Pro
With the new year approaching, you may be considering upgrading your laptop accessories. Well, even if you haven't this may be the right time to do so. Because we have some of the best MacBook Pro sleeves worth buying. Simply, read on to find out today's list.
These sleeves are also great for 15.6-inch MacBook Pros in case you are looking to buy them for the older models.
1. Native Union MacBook Pro Sleeve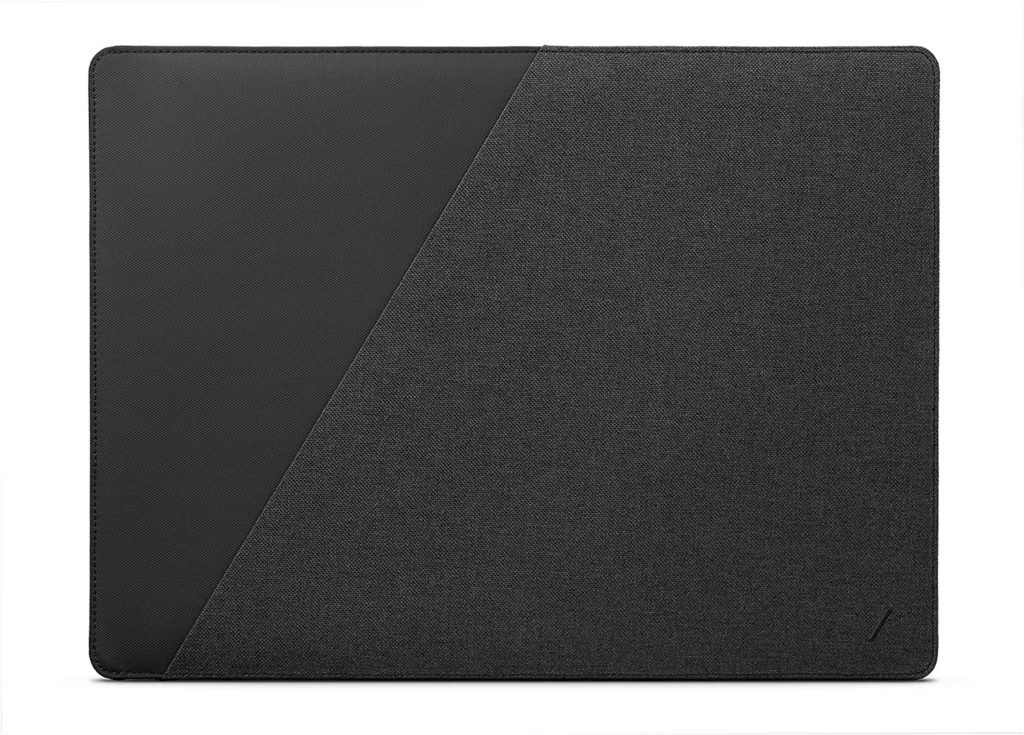 Native Union has a MacBook Pro Sleeve in 2022 worth investing in. Its premium craftsmanship reflects attention to detail and the highest quality. It is mindfully designed for your MacBook Pro 16 inches and MacBook Pro 15 inches (2016-2019). However, not designed for MacBook Pro 16 inches (2021).
Its easy-to-access magnetic closure is a thoughtful addition to its slim body that you would love to show off. It is designed to protect your laptop from every angle without any scratch on it. While the canvas finish gives extra protection. 
You can buy the Native Union MacBook Pro Sleeve for 16-inch MacBook Pro for $69.99 at the link below.
2. Inateck 16-inch Case Sleeve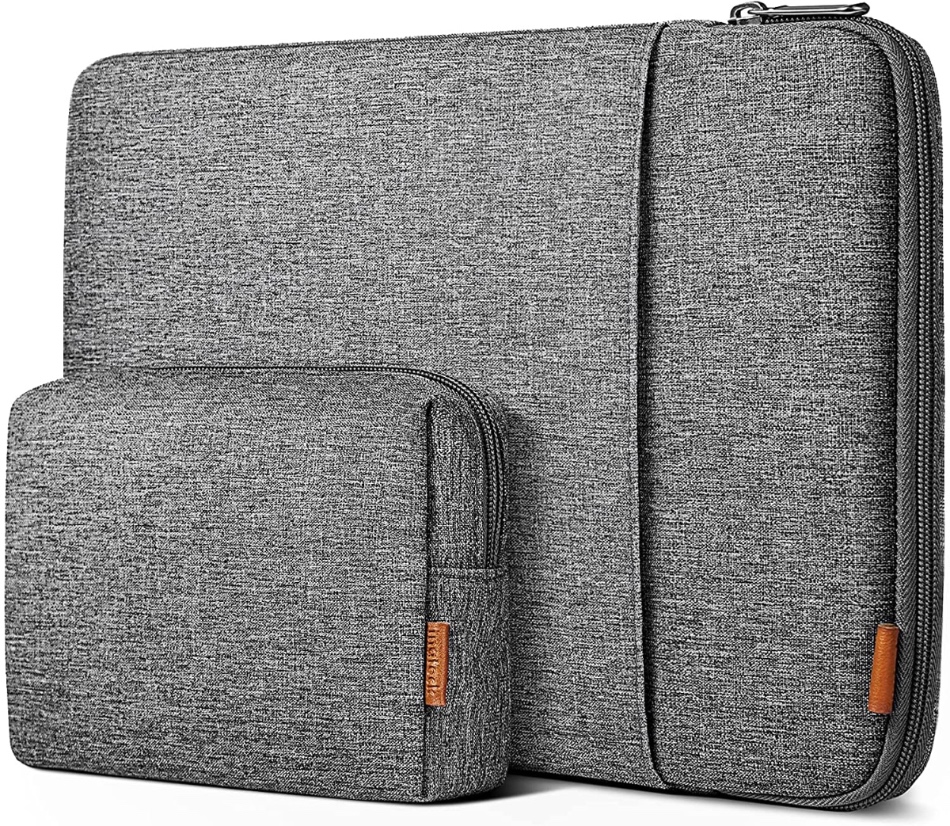 Inateck's sleeves for a 16-inch MacBook Pro can protect your computer well. Along with the sleeve, there is an extra accessory pouch that accommodates the charger, power bank, and mouse. 
This sleeve comes with sufficient storage. It has a front pocket that can adjust flat items such as an iPad or notebook. You can also organize various items in its front pocket or accessory bag. In order to protect your MacBook Pro from scratches, there is a lining of soft flannelette.
Whereas the exterior is made up of splash-resistant polyester. The five-layered case offers complete protection to your laptop. Moreover, its premium dual zipper ensures smooth opening and closing of the case.  
You can buy the Inateck Sleeve for 16-inch MacBook Pro for $31.99 at the link below.
3. Tomtoc Slim Laptop Sleeve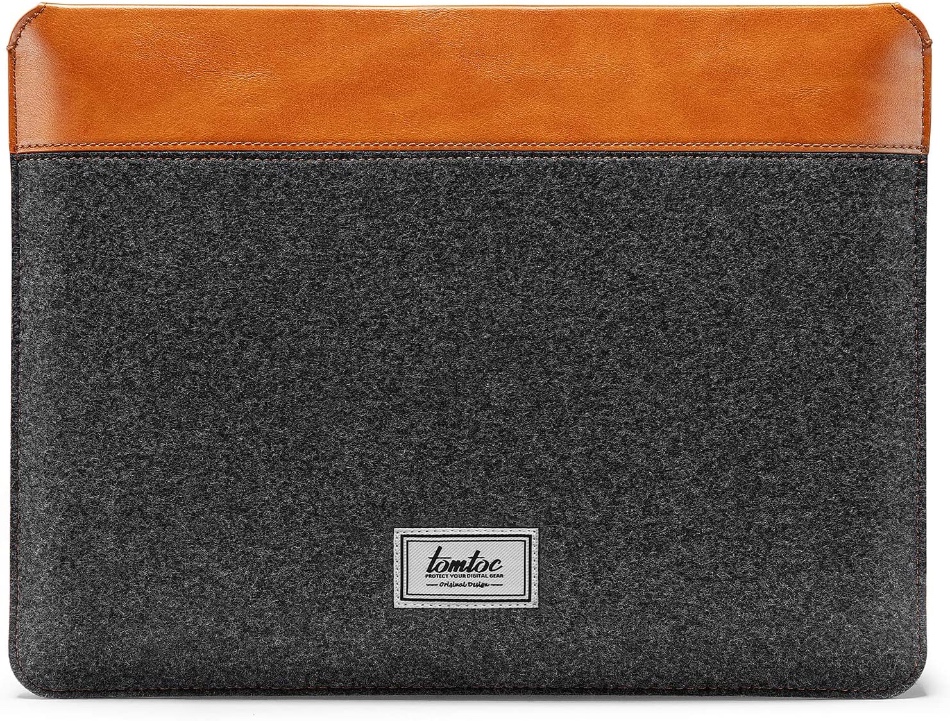 Here we have another one of the best sleeves for the 16-inch MacBook Pro on our list. This slim faux leather laptop sleeve is convenient to store and portable. The cover ensures your laptop remains scratchless. The accessory pocket lets you store the accessories for instance power bank, USB hub, charger, Kindle, AirPods, etc. with zero bulk!
Its innovative intelligent magnet closure lets you slide in your laptop with super ease. That means no more hassle with zippers. Its PU leather and soft ridge microfiber gives your laptop sufficient protection against shocks, dust, and scratches. Its timeless color combination of grey and brown gives your table a professional look and adds to your style.
This sleeve is compatible with the 16-inch MacBook Pro 2020-2019, 15-inch MacBook Pro, and Dell XPS 15 inch.
You can buy the Tomtoc Slim Laptop Sleeve for your MacBook Pro for $30.99 at the link below.
4. HYZUO Laptop Sleeve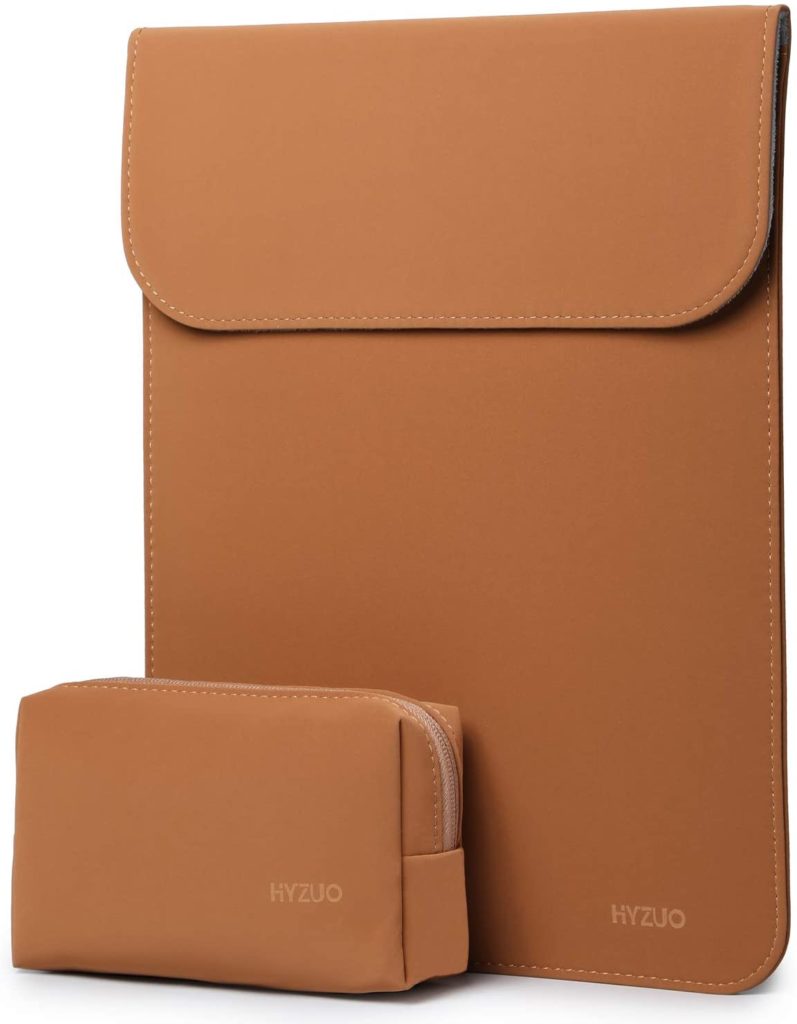 HYZUO has an impressive MacBook Pro sleeve, something you cannot resist! Its high-quality and durable microfiber suede leather body protects your laptop from all odds. Moreover, the thick internal plush lining ensures your laptop remains safe from shocks.
This MacBook Pro sleeve's slim and compact design makes it easy to carry or place in your Messenger or travel bag. The surprise does not end here. The extra accessory bag is equally well-designed to adjust all the accessories such as power bank, charger, mouse, hard drive, etc.
This model is compatible with MacBook Pro 16 M1 Pro/ M1 Max 2021(A2485), MacBook Pro 16 2019 2020(A2141), MacBook Pro 15 2012-2019(A1707 A1990 A1398), Surface Laptop 4/3 15″, Dell XPS 15, HP Envy 15.6, Huawei MateBook D15, and Samsung Galaxy Book Flex/Pro 15.6. 
You can buy the HYZUO MacBook Pro sleeve for $23.99 at the link below.
5. Comfyable Slim Laptop Sleeve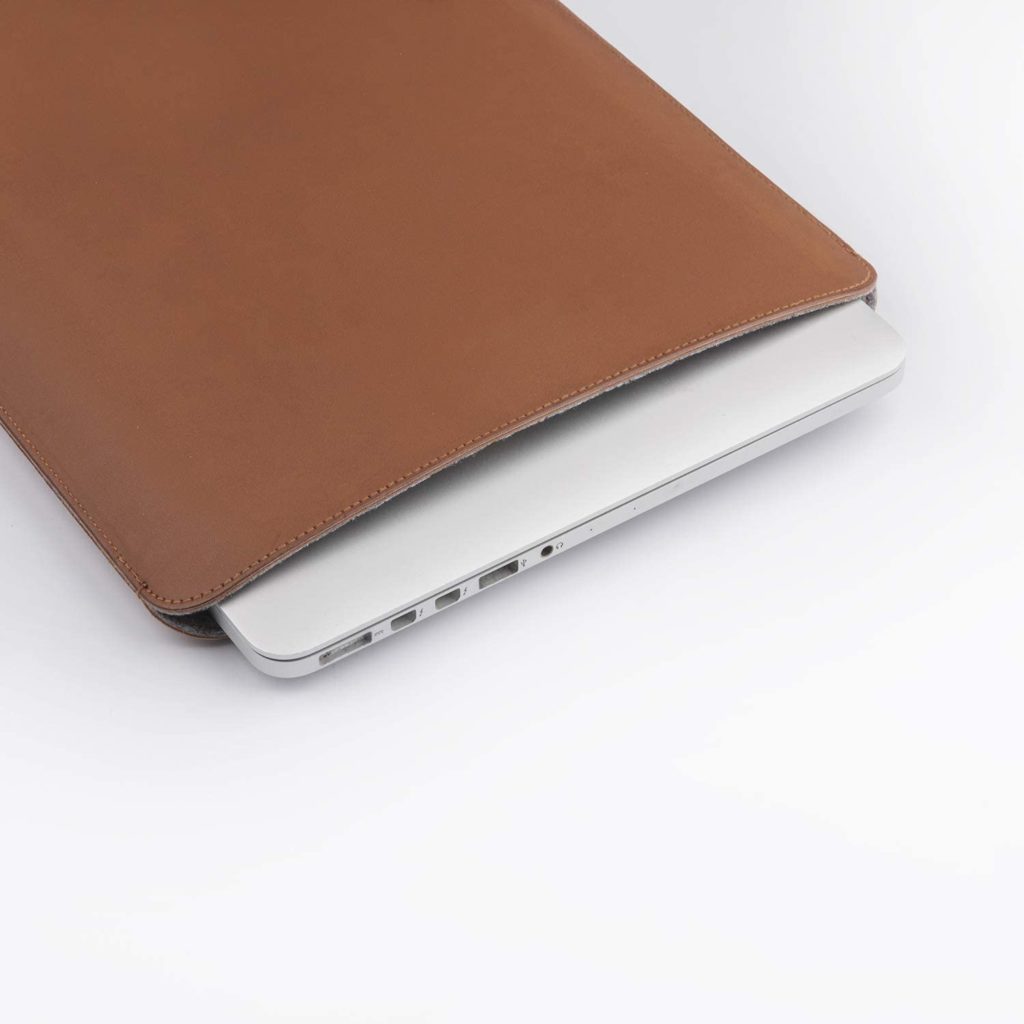 Made up of finely faux leather, Comfyable has a go-to MacBook Pro Sleeve in 2022. Its 16-inches size is ideal for your MacBook Pro or any other laptop of the same or smaller size.
Its 14.4"x9.9" super slim body keeps the bulk to a minimum. Moreover, the cover is 100% animal-free made up of synthetic leather giving you the finest surface. The sleeve is completely flat so that you can use it as a bottom pad with extra protection for your laptop. The brown and other three stylish yet sober colors give your table a complete professional and corporate look.
You can buy this Comfyable Laptop Sleeve for 16-inch MacBook Pro for $17.99 at the link below. It comes in four different color options.
6. Omnpak Laptop Sleeve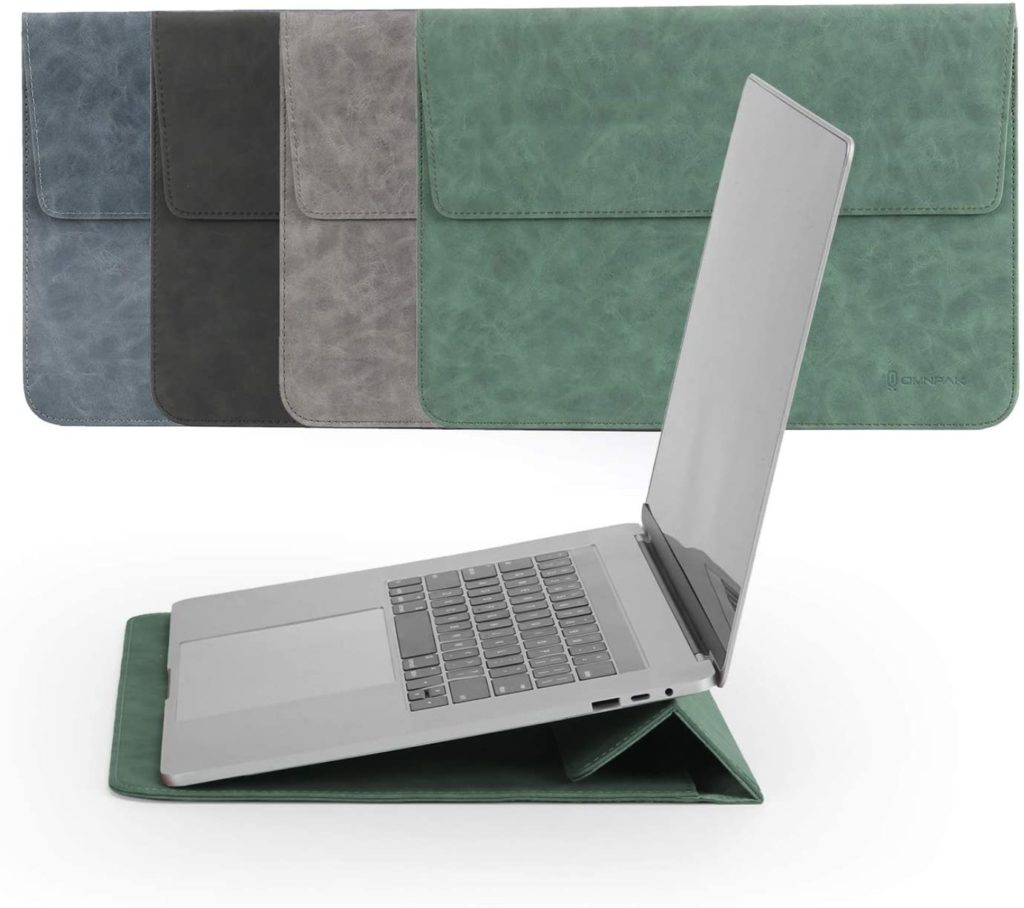 Unlike its competitors, Omnpak's MacBook Pro Sleeve in 2022 has something unique to offer. Its multifunctional design is not only a sleeve but also a holder to adjust the angle of your MacBook. You can use it when on the go or in the comfort of your bed. The ergonomic design of one of the best sleeves for the 16-inch MacBook Pro protects your neck by keeping your laptop at just the right angle. 
Its high-strength and durable faux suede are anti-scratch and water-resistant. Whereas, its thick internal plush cushioning absorbs shocks for your laptop. Want more? Well, its hidden magnet cover slides your laptop in and out smoothly without scratching it. It is easy to carry be it alone or placed inside a Messenger bag or any travel bag.
It is compatible with 16-inch MacBook Pro 2021(A2485/M1 PRO/M1 MAX)/2019, MacBook Pro 16 A2141, 2012-2015 Old MacBook Pro Retina 15 A1398, and 15-inch Surface Book 3.
You can buy the Omnpak MacBook Pro Sleeve for $20.99 at the link below.
Ready to try one of these best sleeves for MacBook Pro? Let us know in the comments below which one you liked the most.
For more MacBook Pro accessories in 2022, stay tuned to iOSHacker.com.