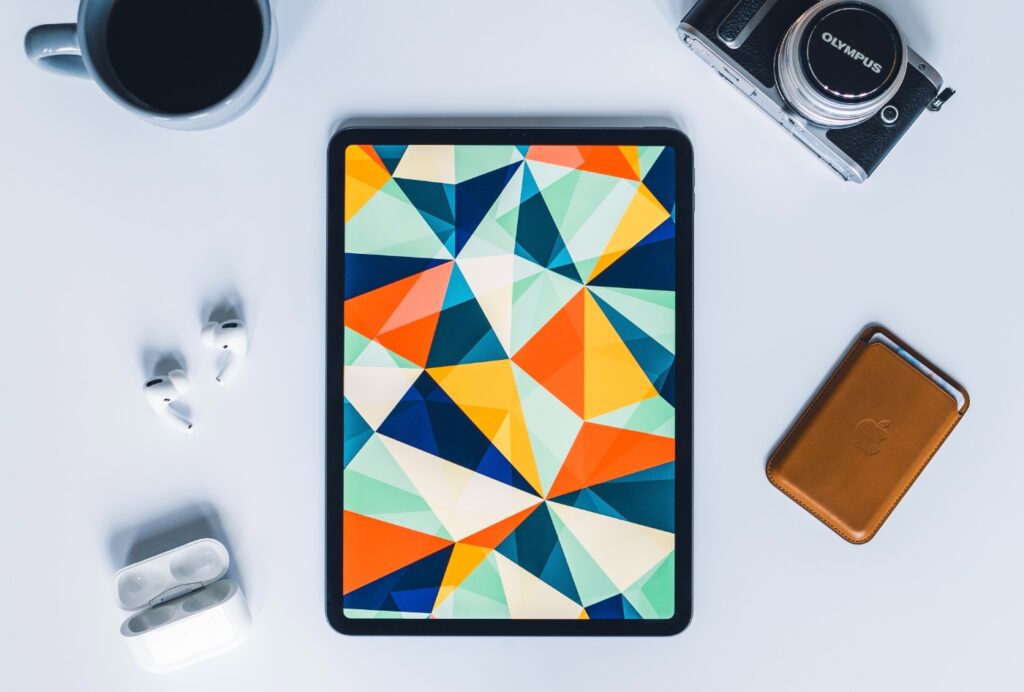 If you want to buy the best USB-C to Lightning adapters for iPad and iPhone, then this post is for you.
Here we have also shared the best Lightning to USB-C adapters that allow you to connect a USB-C accessory to an iPhone or Lightning based iPad.
These tiny adapters make it possible for iPhone and iPad users to attach accessories to their iOS device that don't support its port.
For example, you can use these adapters to connect a USB accessory to a Lightning iPhone or a Lightning accessory to a USB-C iPad.
Are you also looking for the Best Lightning To USB-C Cables For iPhone And iPad? Then check here.
Best USB-C To Lightning Adapters in 2022
These are the best USB-C To Lightning Adapters that you can buy. The USB-C part is male while the Lightning part is female.
Some of these adapters also offer Lightning male and USB-C female.
1. Kefiany USB-C Male To Lightning Female (3-Pack)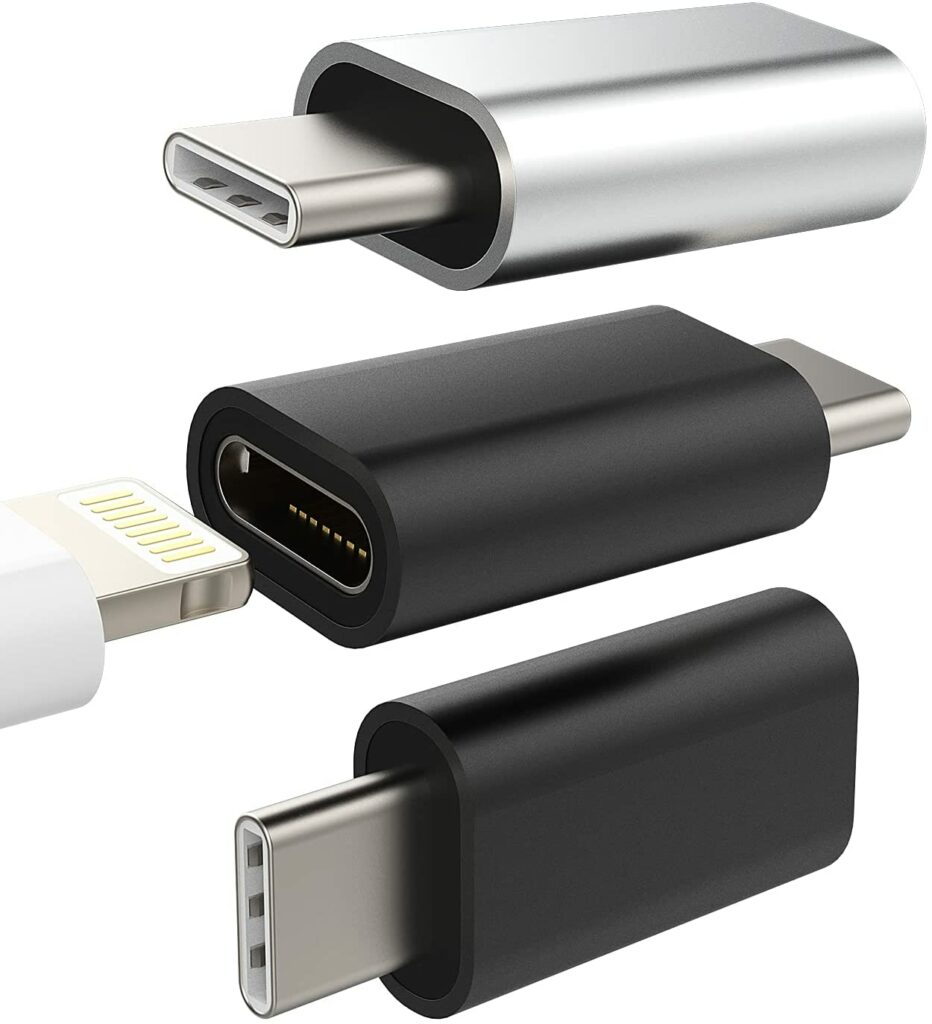 Kefiany's USB-C to Lightning adapter is ideal to charge your iPhone, iPad Pro, and AirPods Pro faster than you think!
Just connect this charging cable for 30 minutes and your device is 50% charged. You can connect this cable directly to your iPhone or iPad for charging as well as syncing.
Its body is exclusively designed to relieve strain, remain durable, and tangle-free. Moreover, its TPE insulation along with an aluminum foil shield ensures the signals remain unbroken and seamless.
This MFi-certified cable ensures the safety of your iOS devices as well as full compatibility with the entire iOS system.
You can buy the Kefiany USB-C Male to Lightning Female adapter 3-pack for $6.99 at the link below.
2. Maogoam USB-C Adapter Type C Female to iOS Male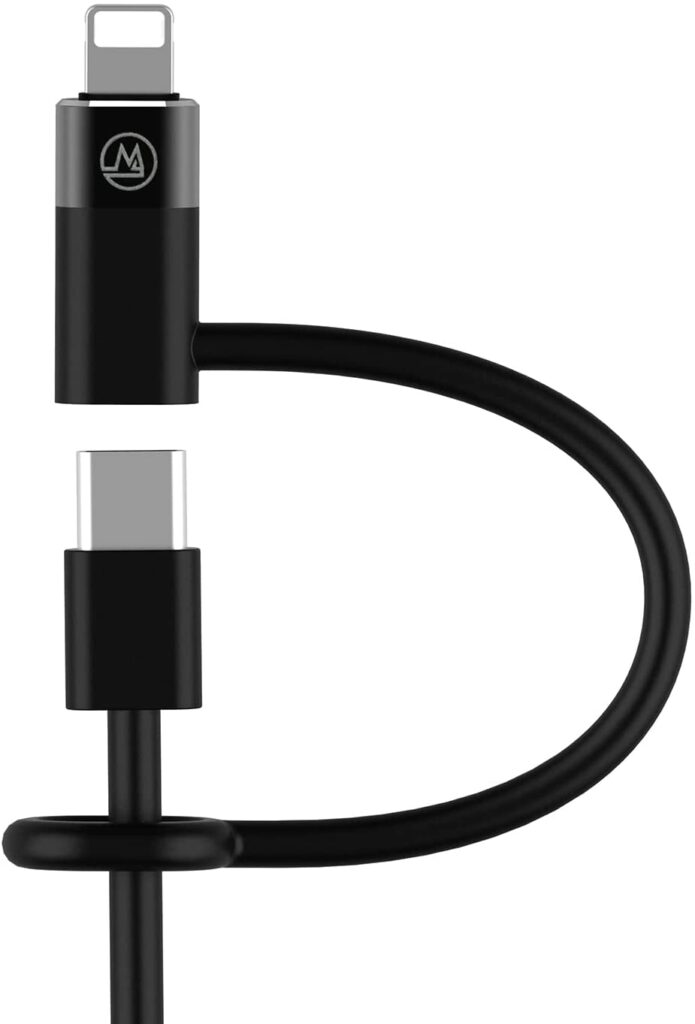 Maogoam has one of the best type C to Lightning adapters compatible with iPhone, iPad Pro, MacBook, and iPad.
This adapter serves the purpose of multiple devices with one charge-one cable design. You can easily sync data and charge iOS devices without facing any hassle of dealing with extra cables.
No driver required! It makes your iOS devices directly compatible with a USB-C cable. This adapter also delivers 18W to 30W fast charging.
The best thing about this adapter cable is that you can remove the lightning adapter and use the cable as USB-C to USB-C cable as well.
Moreover, using its patented hook, you can tie it to the charging cable so that you don't lose it.
You can buy the Maogoam USB C to iOS Adapter for $15.99 at the link below.
3. AVGEE USB-C Female to Lightning Cable (2-Pack)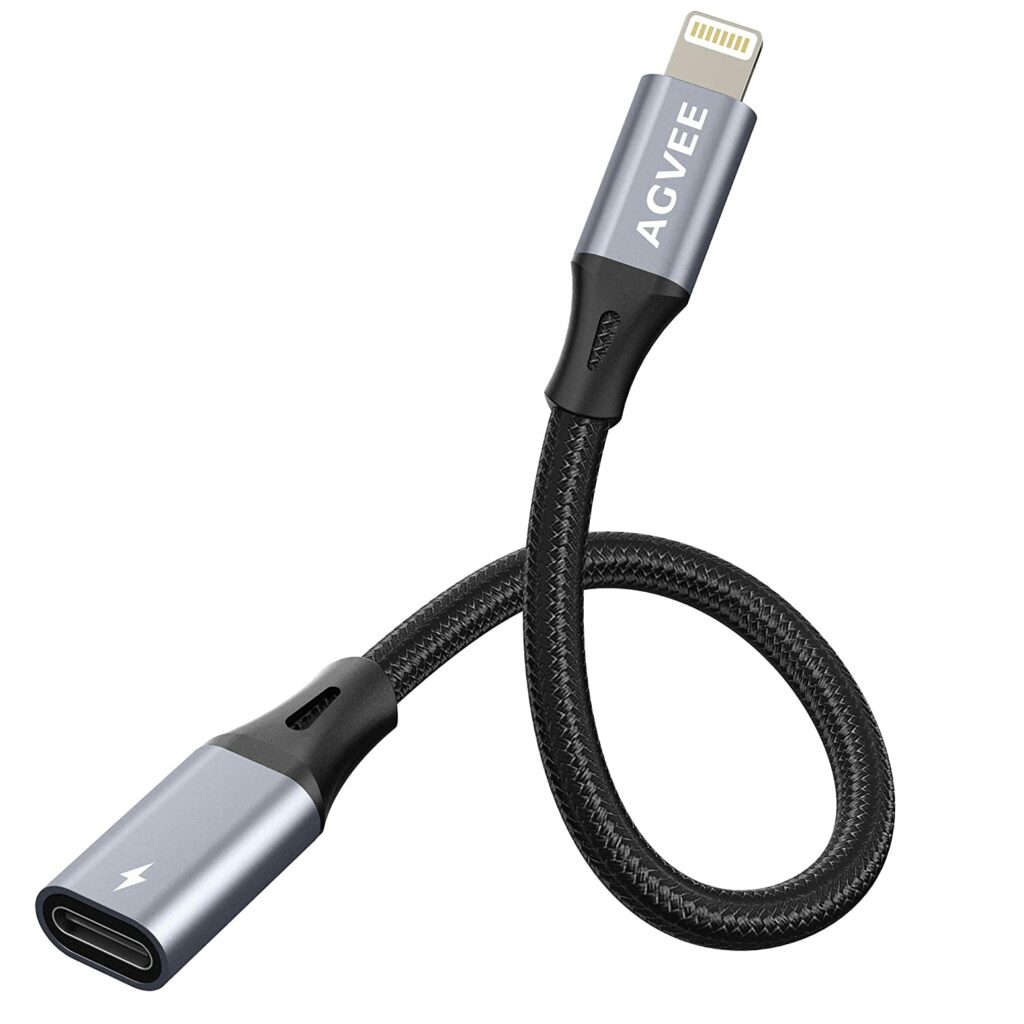 If you are looking for a USB-C Female to Lightning cable adapter, Avgee can be the right option. Its aluminum alloy shell makes it's surface stronger and more wearable.
Moreover, its copper conductors have passed 15,000 plus bend tests. It is designed to withstand extreme temperatures and hard environments.
Its 8-pin edge is slim and compatible with phone cases. So, you simply need to plug and charge with the case on.
Its built-in smart chips are compatible with iPhone 13, 12, 11, XS, XR, X, 8 series, iPad Pro 10.5 inches, and iPad Pro 12.9 inches.
You can buy the AVGEE USB-C Female to Lightning Cable for $16.99 at the link below.
4. Zoyuzan Lightning Female to USB-C Male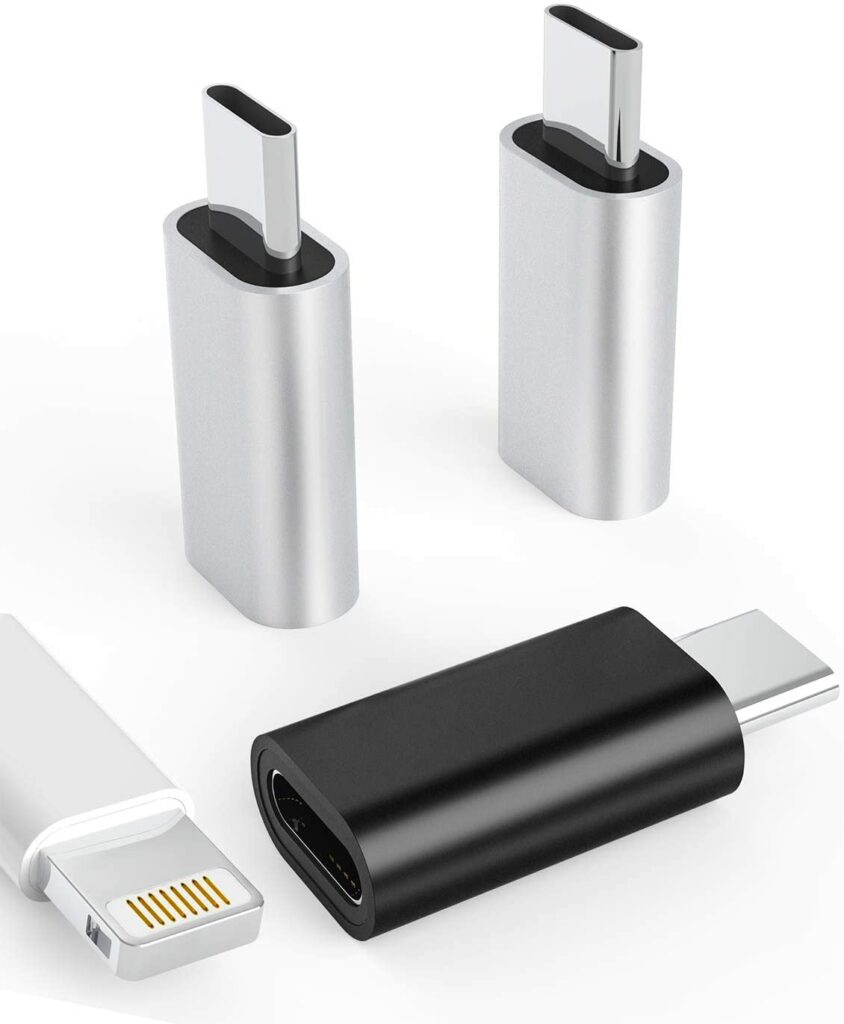 This USB to Lightning female by Zoyuzan has USB-A at one end and USB-C at the other. This is only used for data transfer and charging and not for headphones.
In order to have a convenient connection, this turns the USB-C port into a Lightning port.
Its reversible design allows you to connect with USB-C devices for convenience. Given its PVC surface, it is strong and durable.
Moreover, it has improved current stability that protects your devices from high voltage and subsequent damages.
You can use this cable on your Pixel 4, Galaxy S20, Note 10, OnePlus 7 Pro, Nexus 5X, 6P, HTC U12, LG V50, and other USB-C devices.
You can buy the Zoyuzan Lightning Female to USB-C (3-Pack) adapter for $7.55 at the link below.
5. Meizhoubiaolan Aluminum USB-C Male to iOS Female Adapter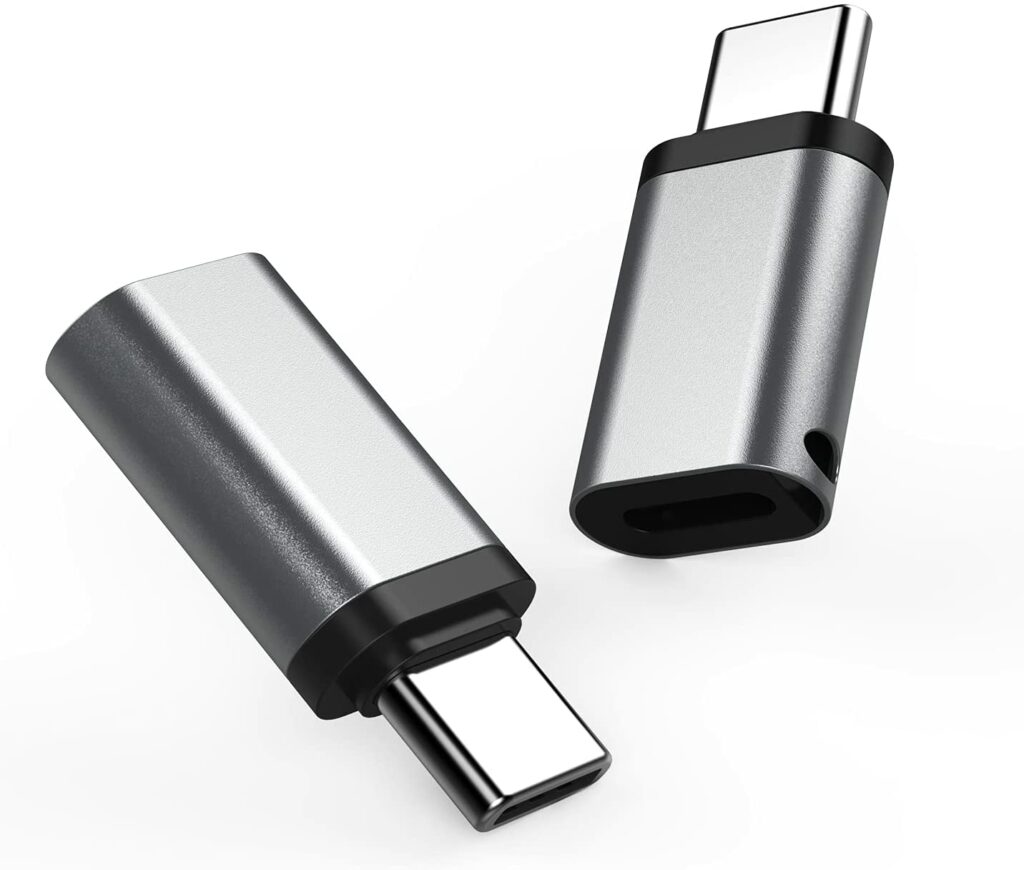 This USB male to Lightning female is exclusively designed for USB-C dongles. That means you don't need to have an external USB-C cable for your Type C phone.
In order to use it, connect the Lightning female end to your car via an iPhone cable connector and then male USB-C to your Android phone with female Type-C.
You charge and transfer data through this adapter, also it does not support OTG or EarPods.
This USB male to Lightning female power adapter is small, and portable making the charging job easy with zero hassle of wires!
You can buy the Meizhoubiaolan Aluminum USB-C Male to iOS Female Adapter for $6.99 at the link below.
Which of the above Type-C to Lightning adapters do you like the most? Share with us in the comments below.
For more iPhone accessories, stay tuned to iOSHacker.com.
More iPhone Accessories