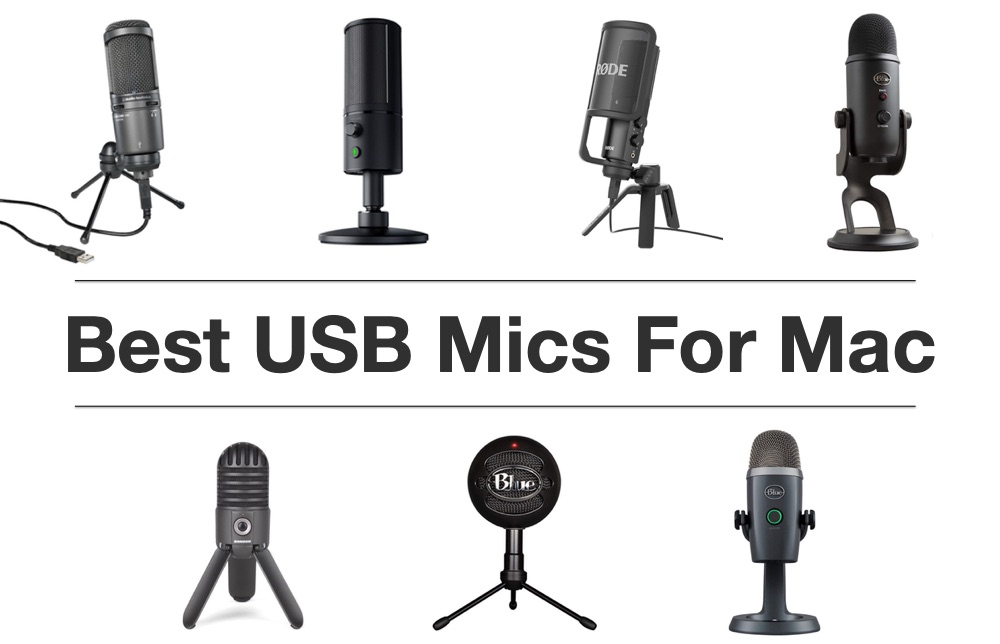 In this day and age when everyone has to have a YouTube channel and produce videos, having a good USB mic for Mac has become essential.
Not just for YouTubers but a decent USB mic is also useful for the likes of game streamers, podcasters, voiceover artists and the list goes on.
Heck you might even need a good mic for FaceTime and Skype calls since the built-in microphone inside most Macs isn't too great for professionals.
Whether you work on a Mac or PC, one of your biggest concerns you may be what options are there to be considered as best USB Mics for Mac and PC users. However the answer isn't that simple as it largely depends on your budget, the purpose of use and the type of microphone you are intending to buy.
The great thing about getting a USB mouse for Mac is that a USB mic not only fulfils your needs but it is also easy to use as you don't need any additional hardware to run it. Simply plug and play and that's it!
In this detailed article we have listed 7 Best USB Mics for Mac that every YouTuber, Streamer, Voiceover artist and someone looking for a decent mic should consider before making a purchase. You are use these mics with both Macs and Windows PCs without any compatibility issues.
So, let's start with number 1…
Best USB Mics For Mac in 2022
Here are the best USB mics for Mac users in 2022.
1. Blue Yeti USB Microphone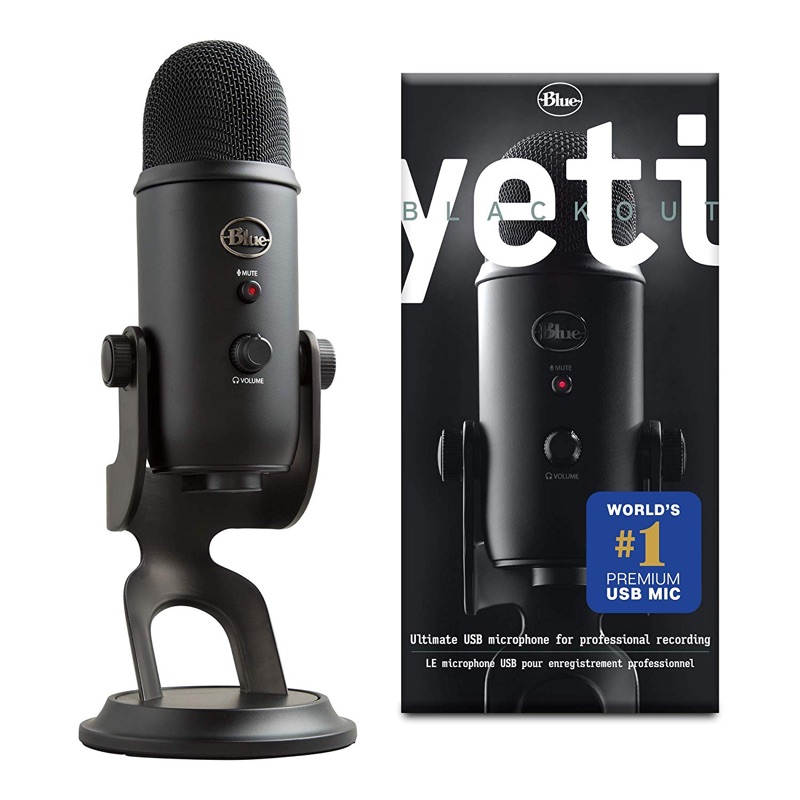 This robot-like USB mic records and streams smoothly. Given its sound quality, the Blue Yeti is the best mic for voiceovers.
It comes with Blue's propriety tri-capsule technology that gives you studio-quality broadcast sound. This is the best mic for YouTubers and perfect for recording professional and quality sounds.
What else makes this microphone best fit is its simple volume controls for headphones, instant mute and microphone gain, multiple pattern selection that lets you record uninterruptedly.
You can grab your Blue Yeti USB Microphone for $110.50 here.
2. Rode NT-USB Versatile Studio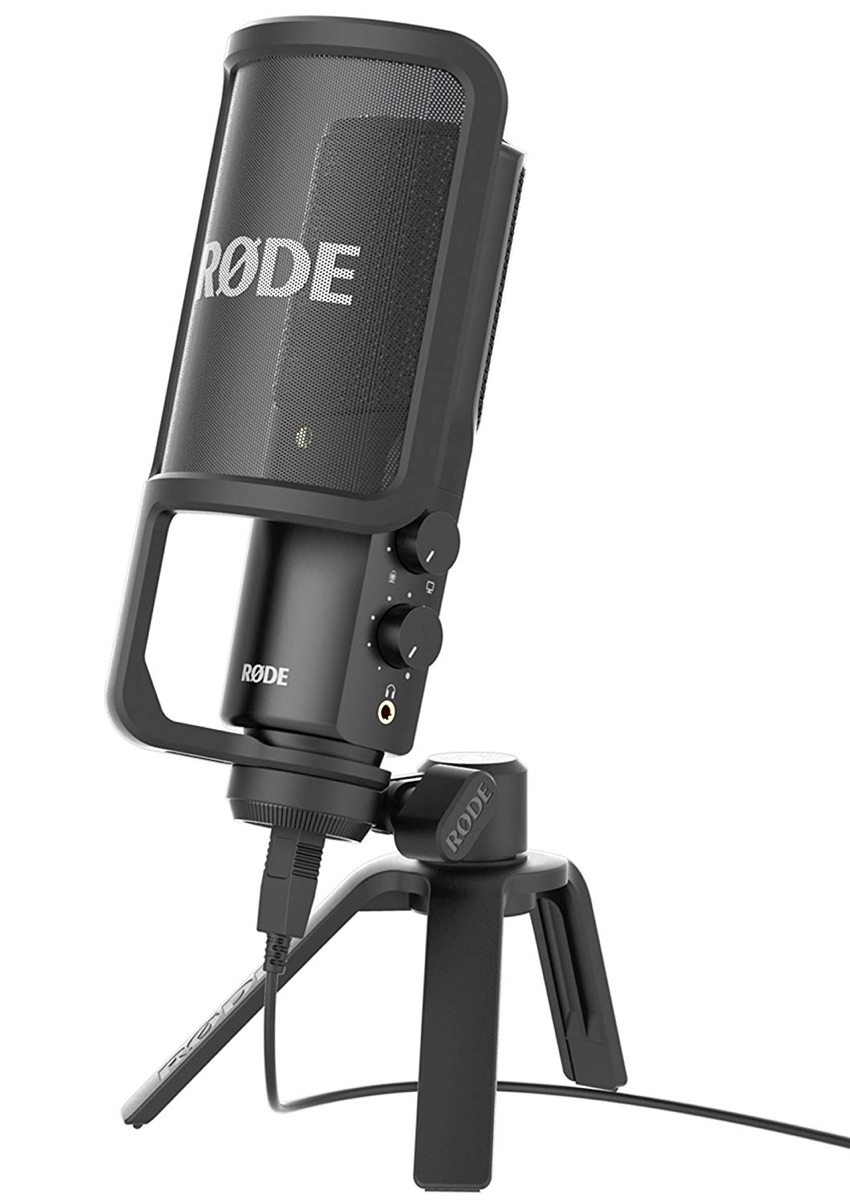 Rolled out in 2014 Rode NT-USB microphone is still considered as one of the best USB mics for Mac and PC users. This NT-USB mic records all kinds of sound with smooth streaming. To monitor the sound input, the mic comes with zero latency 3.5mm headphone jack.
To our wonder, this multicolored mic carries a premium pop-filter on the base to minimize the plosives during recording.
In addition to it, you can adjust the height of the mic with the help of desktop tripod stand and use its pouch for storage. You can also plug and play it on your iPad, which is an added bonus for on-the-go users. 
You can buy the Rode NT-USB Versatile Studio mic for $167.96 here.
3. Audio-Technica AT2020USB PLUS Cardioid Condenser USB Microphone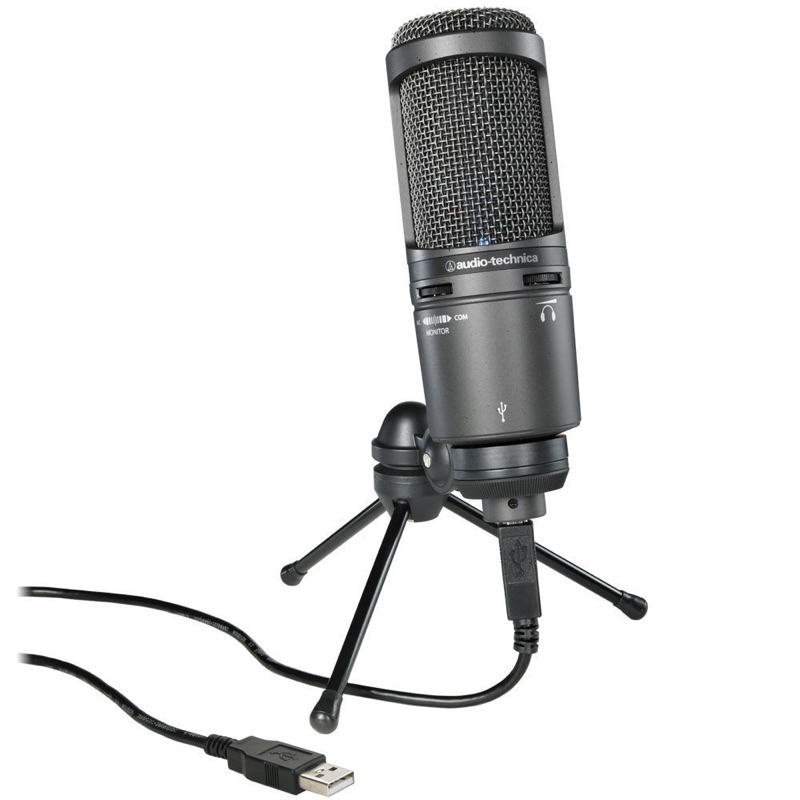 Audio-Technica AT2020USB Plus microphone has rightly made its way to be labeled as one of the best mics for voiceover, podcasting, field recording or home studio recording.
This mic also comes with a headphone jack with volume control that helps you monitor signal without any delay. 
Not only it delivers superior quality sound with clarity and excellent details but also it has stand mount for 5/8" for 27 threaded stands to 3/8" for 16 threaded adapters. This mic comes in black color with high-quality A/D converter with 16 bit, 44.1/48 kHz for superior audio.
Buy your own Audio-Technica AT2020USB Plus for $149 and start recording!
4. Razer Seiren X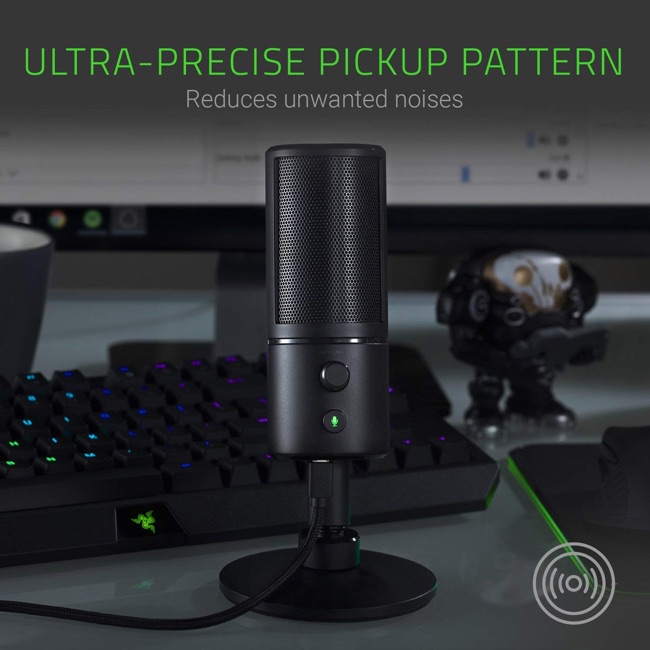 Here we have Razer Seiren X with three beautiful colors i.e. matte black, mercury white and quartz pink to suit your own personal style.
As it reduces the unwanted background noise and produces clear audio, it also stands as one of the best mics for gamers. What makes this USB mic so unique?
It is because it has built-in shock mount that reduces vibrations and prevents any sound abnormalities. 
With its super-cardioid pickup pattern, the sound is perfectly recorded. That means your voice is heard to your audience on its peak with full clarity. Moreover, its compact and sleek body takes limited space and easy to fit in your bag.
You can get the Razer Seiren X mic for $59.99.
The Affordable Yet Premium USB Mic Options For Mac Users
In our article highlighting the best USB mics for Mac, you also get some great affordable yet good mic options that will better suit your budget and needs. Here are some budget USB mics for Macs.
5. Blue Yeti Nano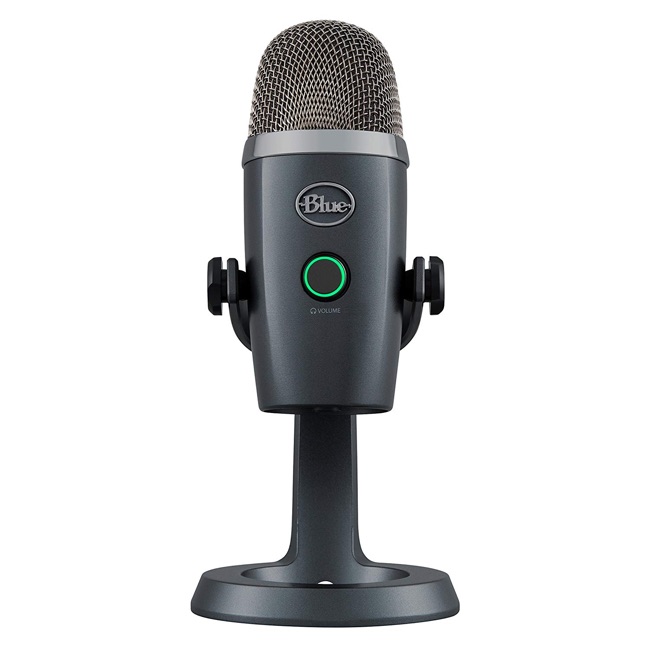 If you are looking for a budget microphone for your Mac or PC, Blue Yeti Nano comes top of the list. Pick your favorite color with a range of options like a blackout, shadow grey, cubano gold, red onyx, and vivid blue.
This is a budgeted and one of the best USB mics for YouTubers and podcasters. Its 24-bit sound quality, small design, and simple plug and play operation are perfect for smooth and instant streaming with your Mac or PC.
In terms of sound quality it matches it big brother mentioned earlier in the article, the Blue Yeti.
It is a go-to option for pros given its zero-latency headphone output, mic mute and pickup pattern.
Accessorize your broadcast studio with Blue Yeti Nano today for just $79.99.
6. Blue Snowball iCE Condenser Microphone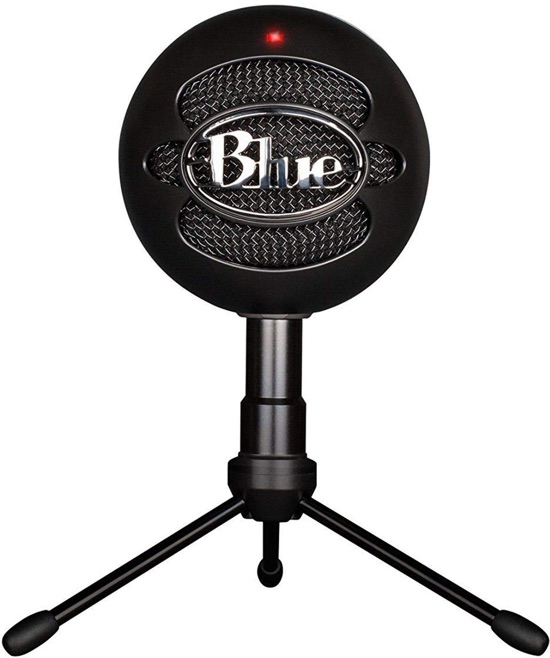 Blue's condenser microphone comes in black and is ideal for Skype, FaceTime and casual voiceovers.
This compact USB microphone gives crystal clear sound and stands in the list of best USB mics for YouTubers. It requires no drivers to install, you just need to plug and play to Your PC or Mac. 
Its 6ft long USB cable makes it easy for you to move around with your microphone and record the audio.
Buy yours today for just $39.99 here.
7. Samson Meteor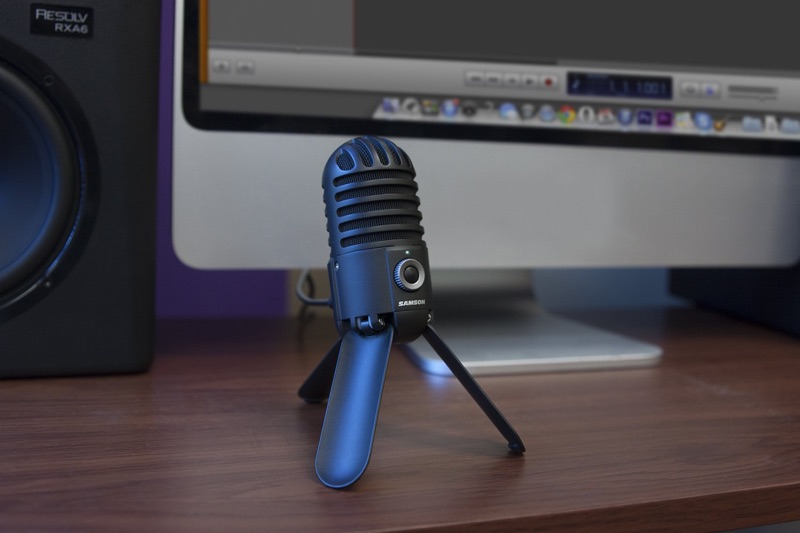 Last but certainly not the least, Samson Meteor portable studio condenser is also one of the best USB mics for gamers. It completes your home studio and is ideal for gaming, podcasting, recording, or streaming.
What makes it stand exclusive of all is that it has one of the largest condenser diaphragms available for any USB microphone. Like Blue Yeti Nano, it also comes with no-latency monitoring. What's more? Its fold-back leg design gives optimal positioning. 
It is featured with 16-bit, 44.1/48kHz resolution, pick up pattern, and smooth frequency response delivers professional and excellent audio results. So, you can record anything you want! Not only gaming but you can take your podcasting to the next level.
You can buy the Samson Meteor mic within budget for only $50.
We hope this article will give you enough options for USB microphones for your Mac or PC to choose from.
Don't forget to share this post with your friends. Did we miss anything? Let us know in the comments below.