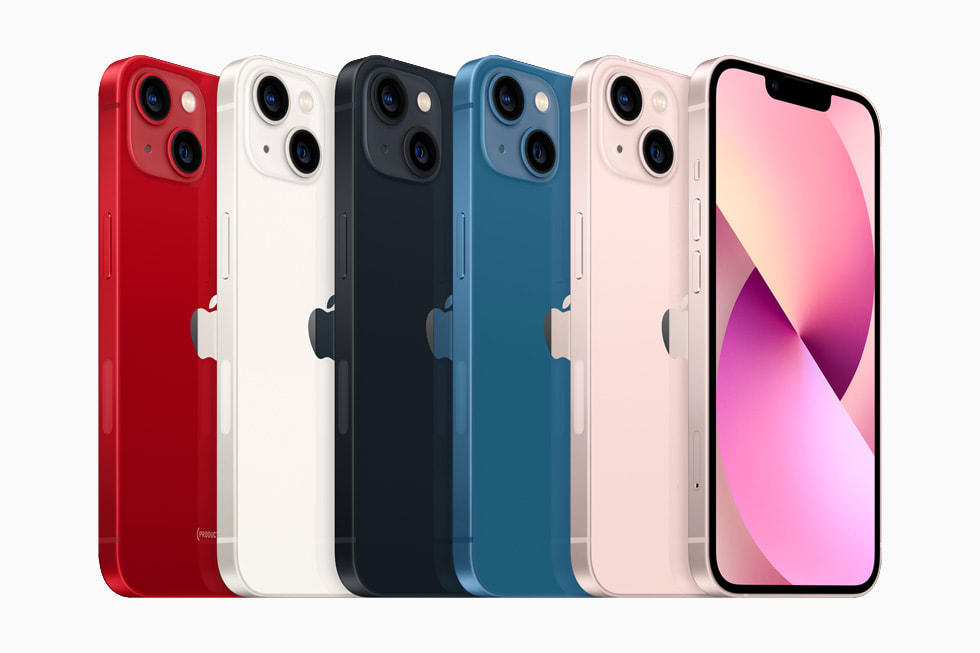 For those looking for the best wallet cases for iPhone 13 in 2022 there is no shortage of great options. However choosing from tens or even hundreds of options can be time consuming and take a lot of effort.
We get it, you are busy and don't want to spend your time looking for a good wallet case for iPhone 13 in 2022. That is why we have gathered this awesome list of wallet cases that you can buy in just one-click. These great options from brands like OCASE, Dreem, Smartish, LUPA, Seabaras and Bocasal are worth purchasing.
Looking for a MagSafe compatible battery pack for iPhone 13? Then check out these options.
1. OCASE iPhone 13 Case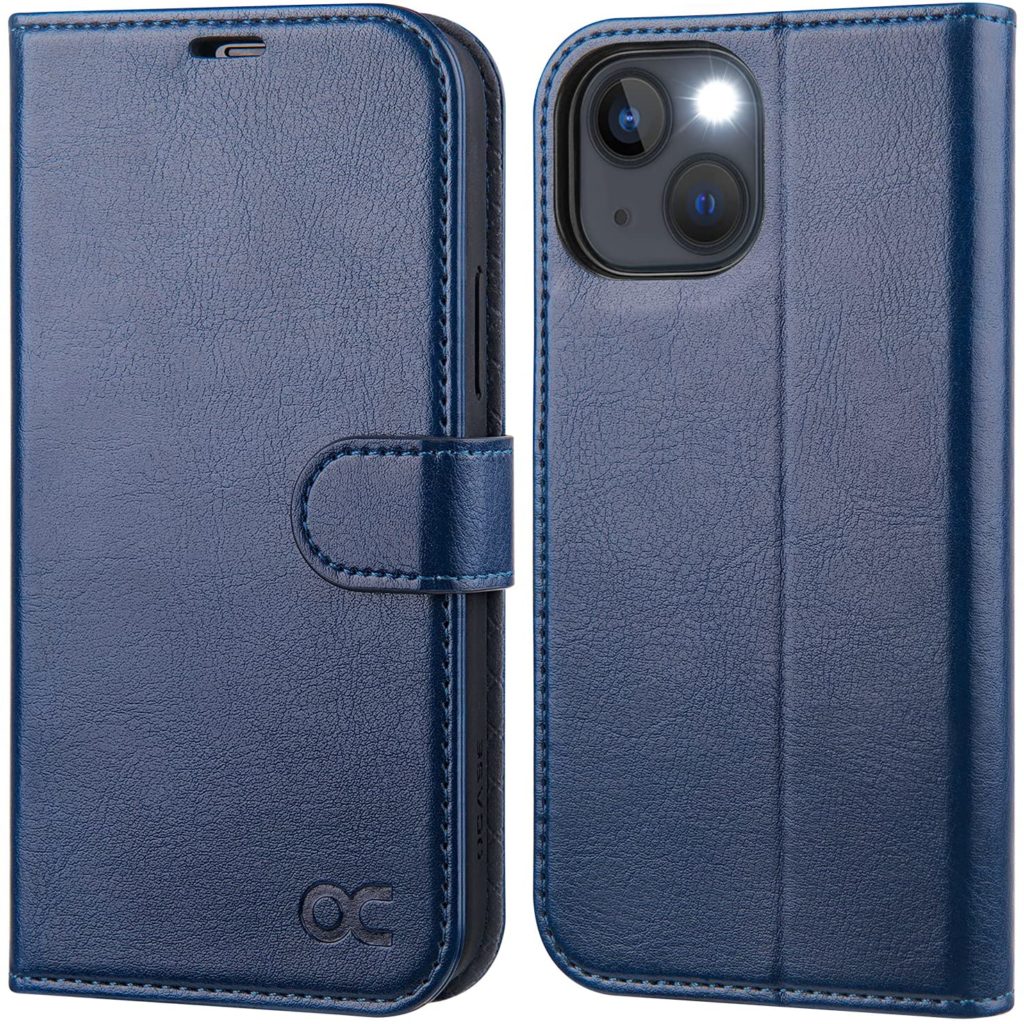 OCASE has a durable and strong iPhone 13 wallet case that you must try. The premium PU soft leather along with an additional TPU lining inside the case makes it highly resistant to scratches and fingerprints. Its strong fibers and texture give your hands a smooth and luxurious feeling. In order to give your iPhone 13 extra protection, it has raised edges with extra cushioning that makes it one of the best iPhone 13 wallet cases with shock and drop resistance.
In addition to protecting your phone, this case offers you more space and compartments with magnetic closure. You can place 3 cards maximum along with some banknotes. Moreover, in order to watch videos or movies in a perfect angel, you can convert the case into a kickstand. And if you are a traveler, its RFID shielding technology with innovative blocking material, protects your card information from identity theft.
You can buy the OCASE iPhone 13 Wallet Case for $20.99 at the link below.
2. Dreem Fibonacci iPhone 13 Case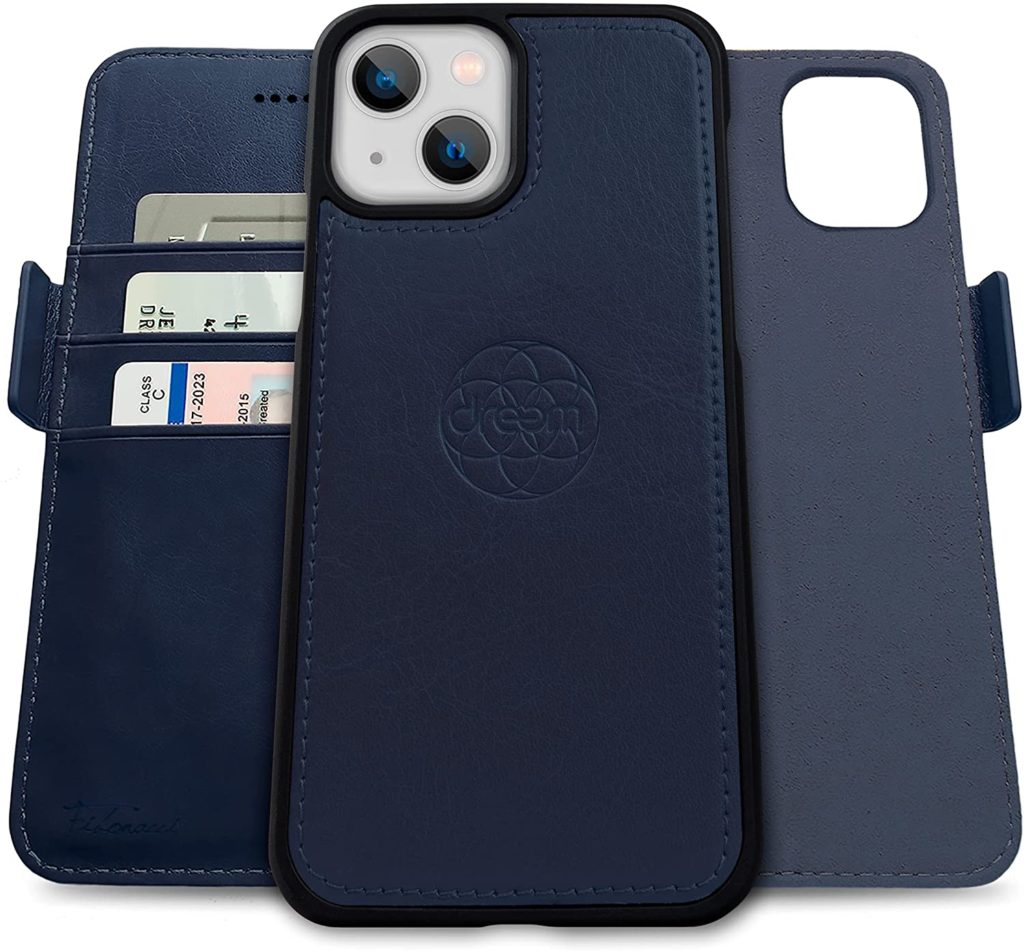 This two-in-one iPhone 13 wallet case is an unbreakable TPU case featured with shock-absorbing technology. Its close top and bottom and raised bezels around the screen protect both the body and screen of your iPhone 13. It is mindfully designed to let you use the buttons and charging slot conveniently. If you prefer a classy look with a luxurious feel, this faux leather case is a perfect addition to your style!
Its multi-function system has an RFID theft protection feature in all of its three card slots. You can also carry a maximum of 6 cards with 10 cash bills. Its easy-to-open clasp along with an adjustable kickstand makes it one of the best iPhone 13 wallet cases with the freedom of watching movies in your preferred viewing angle.
You can buy the Dreem Fibonacci 2-in-1 case for iPhone 13 for $44.44. It comes in multiple color options.
3. Smartish Wallet Slayer Vol. 1 iPhone 13 Wallet Case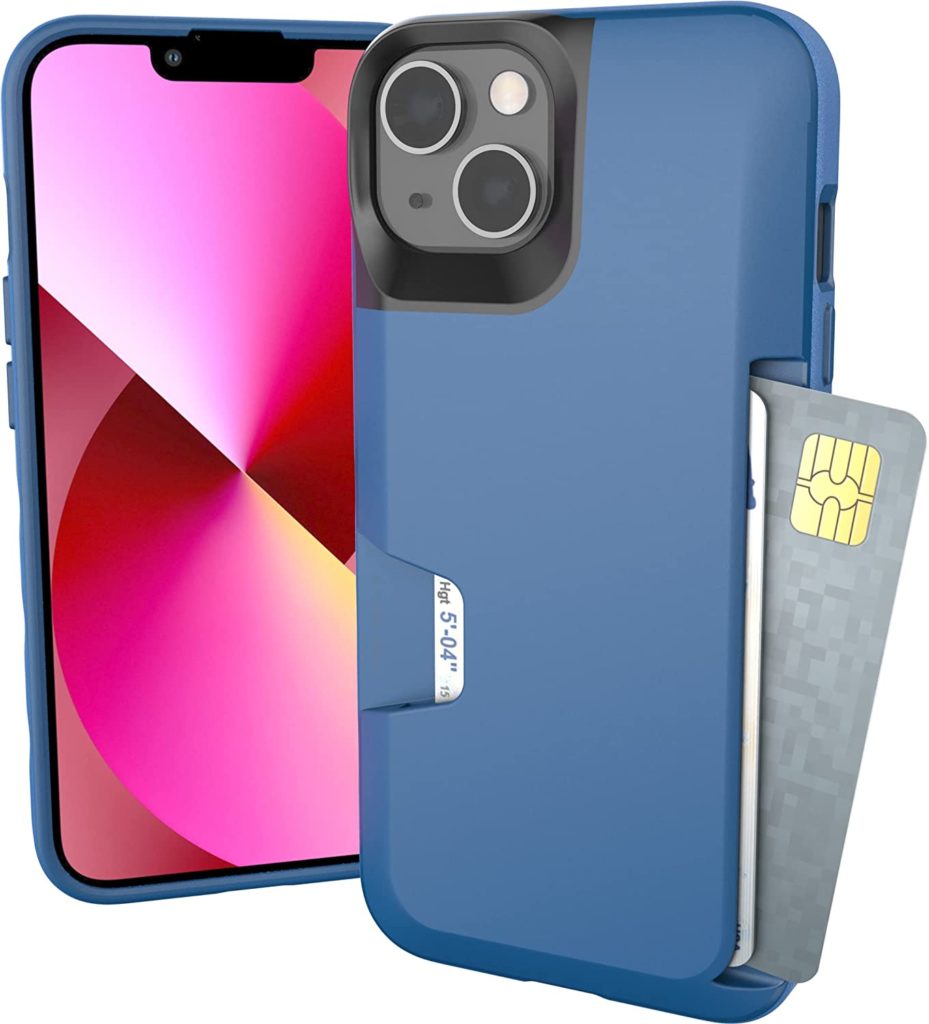 Stylish and smart! Smartish has some of the best wallet cases for iPhone 13 that will your life easier. Its super gripping texture rests in your hand and does not slip out. The card and cash slots on the backside of the cover save you from the hassle of looking for cards in your bag or wallet. The built-in springs within the card slots are exclusively designed to secure cards firmly. Whereas the thumb slot lets you push the cards outside the slots.
Its air-pocket corners make sure your phone is secured from every corner. Moreover, the raised edges for the screen and camera keep your precious iPhone 13 free from scratches and cracks. Although lightweight yet it is a heavy-duty protection system for your smartphone.
You can buy the Smartish Wallet Slayer Vol. 1 iPhone 13 Wallet case for $19.99.
4. LUPA Legacy iPhone 13 Case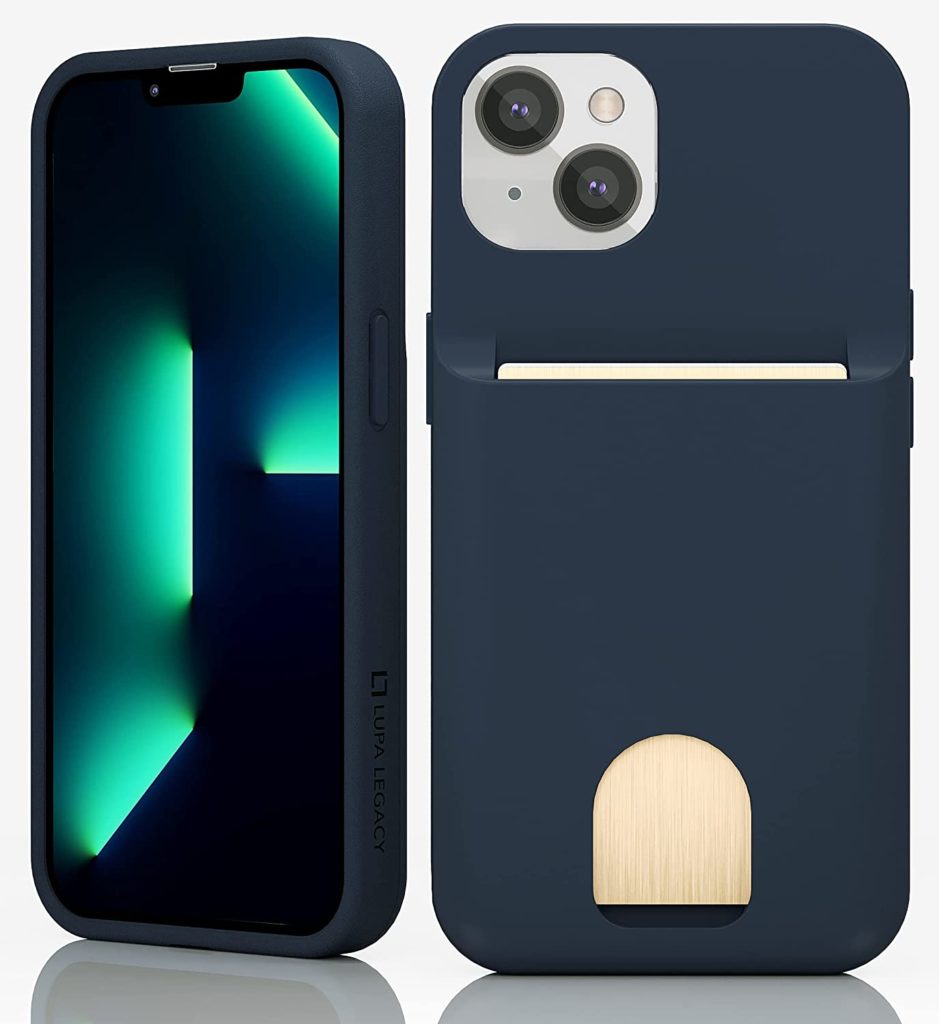 Like its other competitors, LUPA Legacy offers one of the best iPhone 13 wallet cases. It is super stylish, and accommodative for your 1 to 3 credit cards. Having a double layer of shock-absorbing TPU and polycarbonate, it protects your iPhone 13 from shocks and bumps. While the raised bezels prevent your phone's screen and camera from scratches.
The textured body of this multi-functions case stays firmly and does not slip out of your hands. And if you are looking for a Christmas gift, this can be your best choice. Given its color and structure, it perfectly suits both men and women.
You can buy the LUPA Legacy iPhone 13 case with wallet for $21.99 at the link below.
5. Seabaras Wallet Case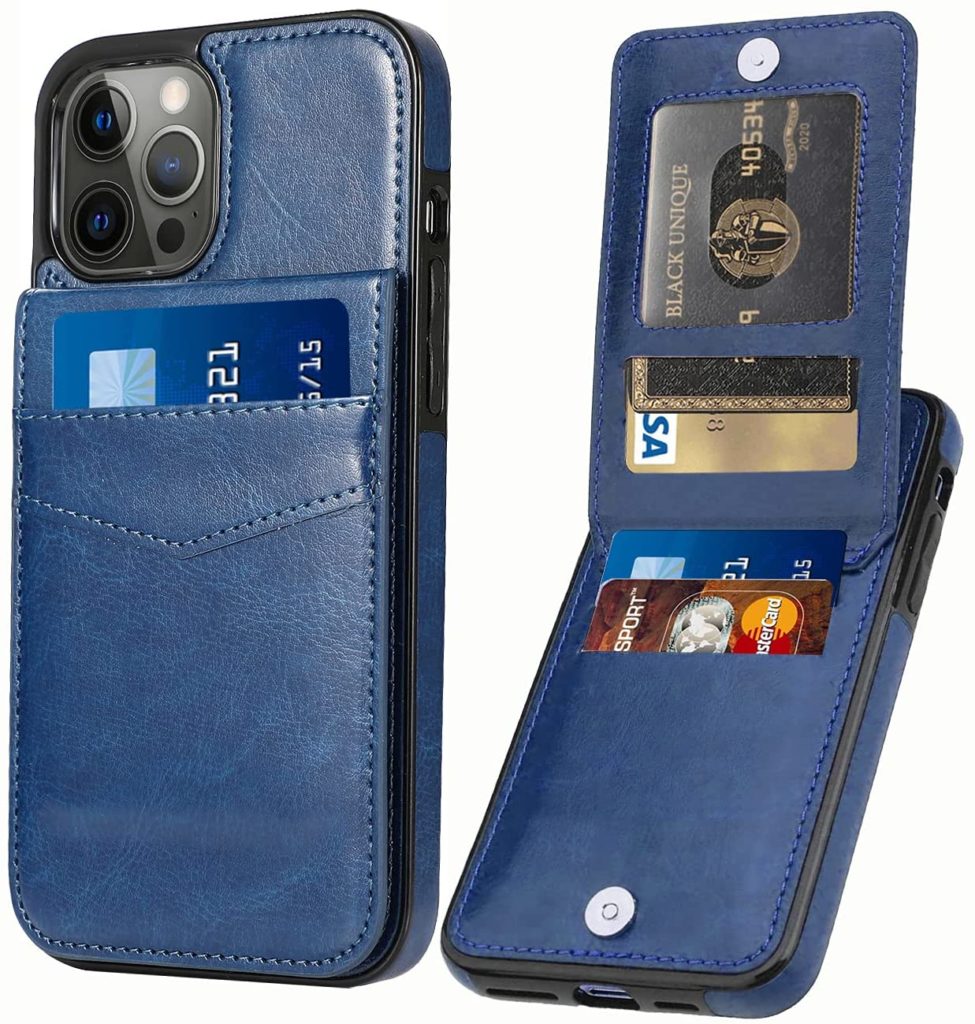 If you want to keep one of your cards visibly available, Seabaras is exclusively designed for you. You can keep 5 cards or some cash in your iPhone 13 wallet case, while the magnetic buttons secure everything you place in your wallet case. Its soft PU leather gives your hands a soft and comfortable feel.
You can also watch movies or videos at a vertical or horizontal angle by turning your wallet case into a kickstand.
You can buy this Seabaras Leather Wallet case for iPhone 13 at the price of $15.99 at the link below.
6. Bocasal Detachable Wallet Case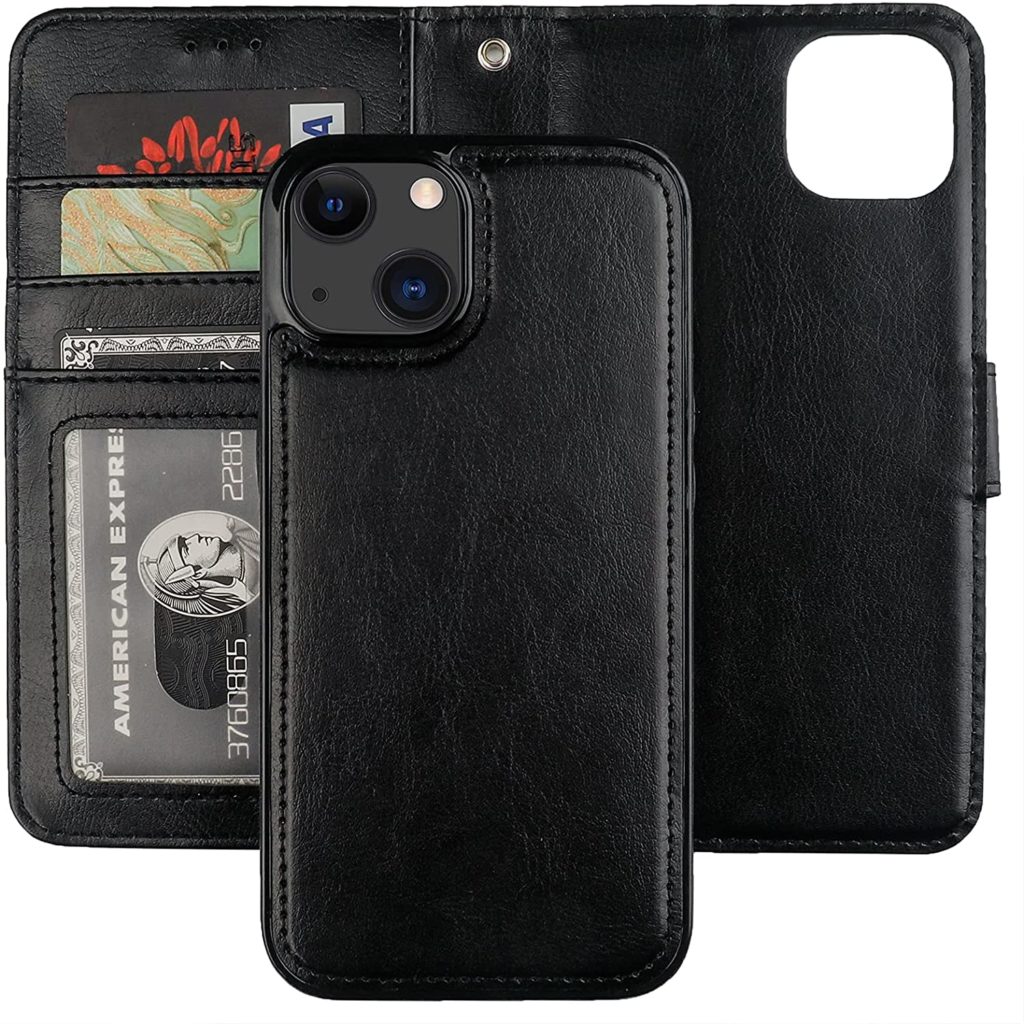 Those looking for a dual iPhone 13 wallet case with the freedom to detach cards slots, must try iPhone 13 case by Bocasal. Whether you want to carry your cards with your iPhone 13 or not is your choice. The detachable wallet case can be removed from your phone making it lighter and slimmer.
And if you want to use the wallet case, simply attach your phone with the wallet, and you are good to go. Its kickstand feature makes reading and watching more convenient. Unlike its other competitors, you can hang it on your wrist using the wrist strap. So, when your hands are not free, you can still carry your phone with you. For added protection, its RFID blocking system keeps your private information safe from stealing.
You can buy the Bocasal Detachable Wallet Case for iPhone 13 at the price of $19.99.
Which of the above iPhone 13 wallet case for 2022 did you like the most? Share with us in the comments below. For more accessories for your iPhone, stay tuned to iOSHacker.com. 
Got another model of iPhone? Then check out: