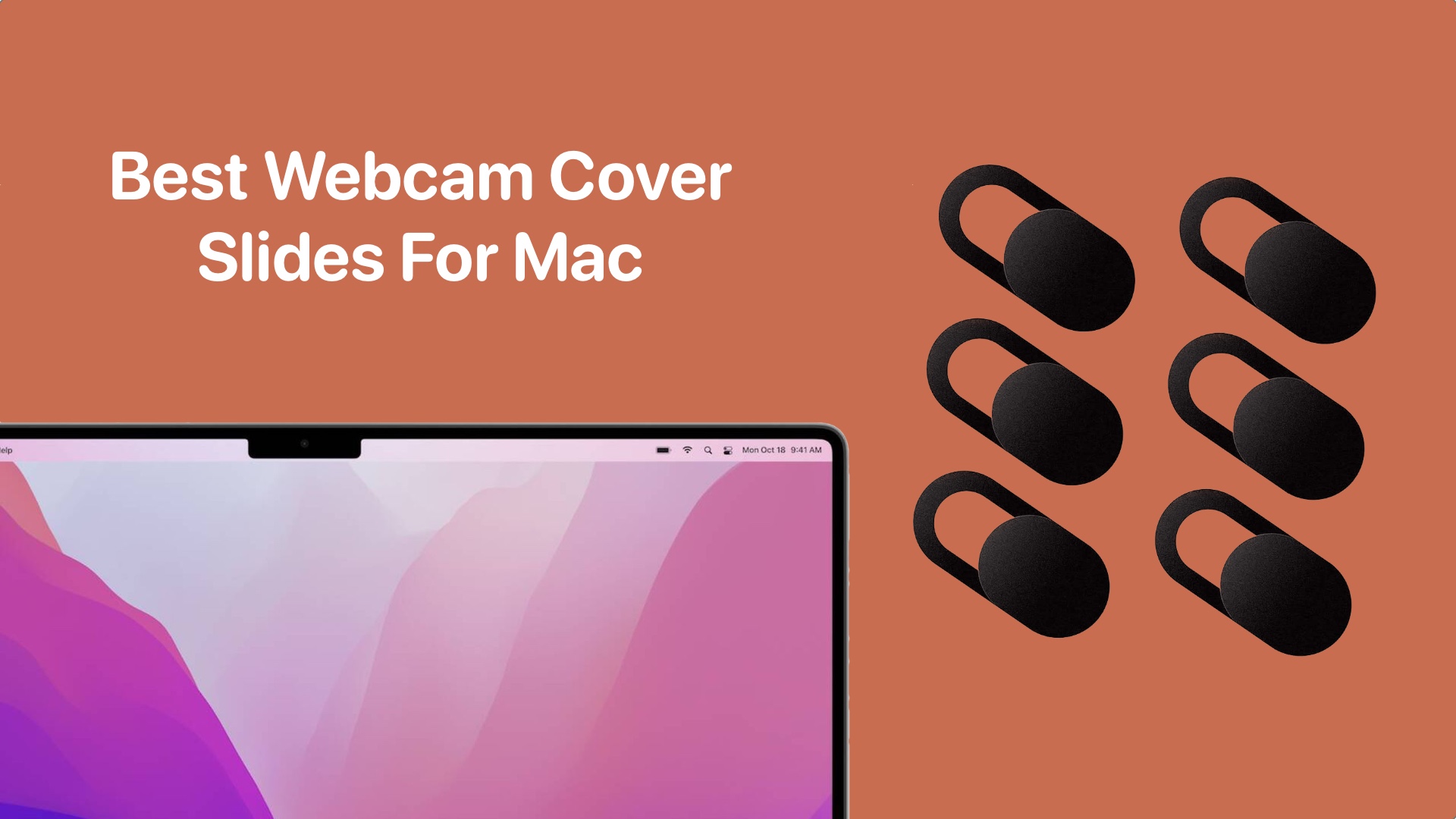 Have you ever heard of an unsuspected webcam spy? Do you hate the thought of nefarious hackers or digital peeping toms watching you?
Unfortunately, webcam hacking is a real threat. The problem can't necessarily be stopped at the source. However, you can put up some roadblocks to make it more difficult for potential hackers to view you without your knowledge.
Check out this list of the best MacBook webcam cover slide for peace of mind.
Best MacBook Camera Module Cover Slides In 2023
Here are the best webcam cover slides for Mac users in 2023. All of these options protect your privacy while allow you to easily access the camera module when needed.
1. EyeBloc Webcam Cover for MacBook Notch Series 2022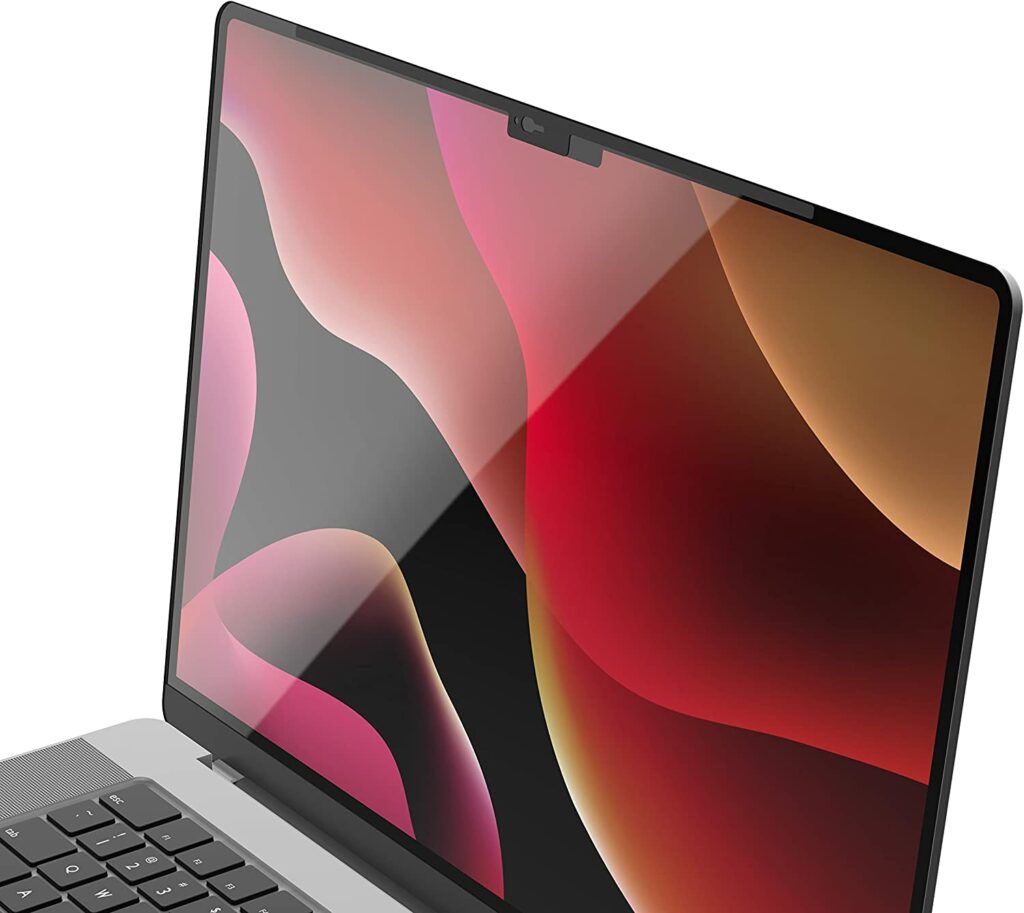 If your computer isn't cheap, why should you cover it with a cheap cover?
With functionality and a stylish design that complements your MacBook's minimalist appearance, this webcam cover perfectly complements your MacBook's design for protection that's aesthetically pleasing.
Powder-coated high-carbon stainless steel is meticulously crafted to rival the premium quality of your MacBook.
This thinnest MacBook camera cover is only 0.01 inches thick and entirely compatible with the ambient light sensor. Your camera screen will not be damaged even if you leave it on while you travel.
With the built-in magnets on your MacBook screen, it easily attaches to your device. The cover can be slid left or right with the use of your finger, giving you total privacy control over your webcam.
Buy EyeBloc Webcam Cover for MacBook Notch Series 2022 for $19.99 here
2. Toojcc Webcam Cover Slide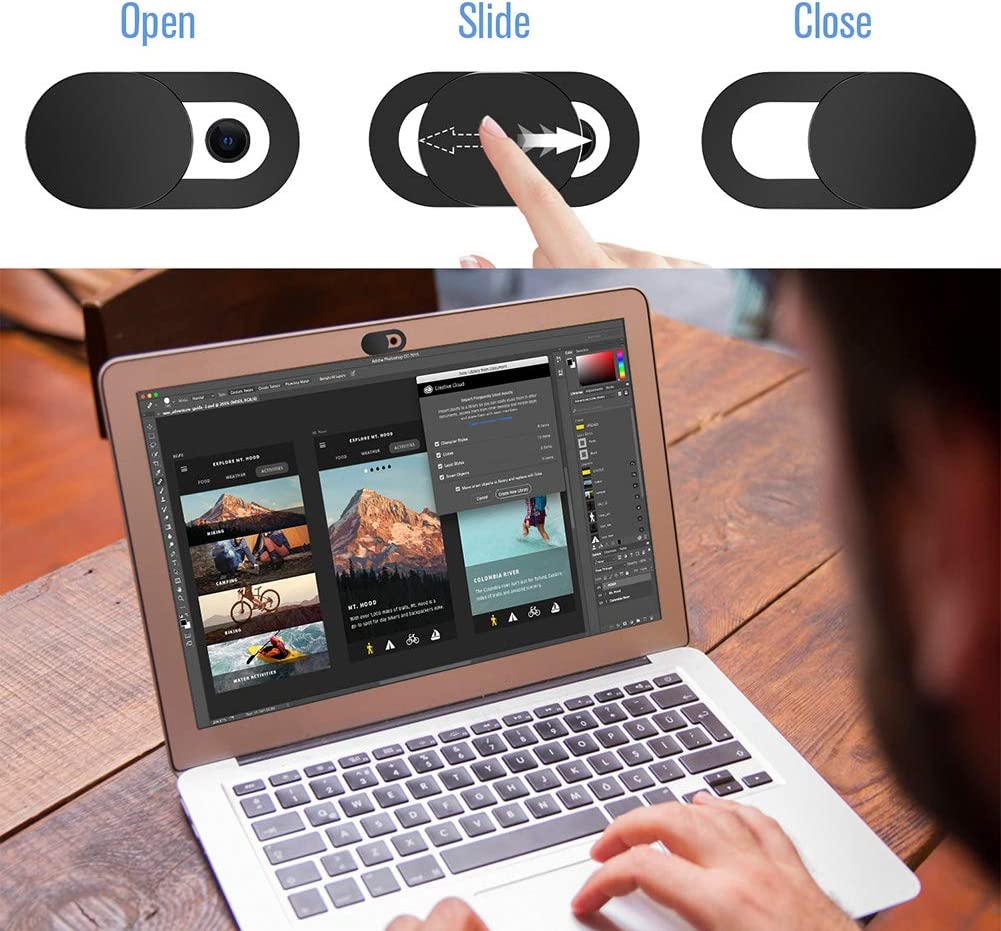 With network security, you can now protect personal and family privacy with ease. The MacBook Camera cover sticker only needs to be slid gently to close the camera, making hacker invasion impossible.
Ultra-thin ABS material makes the updated design flexible and not fragile with just 0.022 inches of thickness. It will not obstruct the closing of laptops or scratch their surfaces.
The strong adhesive prevents the cover from falling. It keeps the screen clean and free of stains during installation. Simply peel off the adhesive tape on the back align it with the camera, and press hard for 10 seconds.
Buy Toojcc Webcam Cover Slide for $5.99 here
3. CloudValley Webcam Cover Slide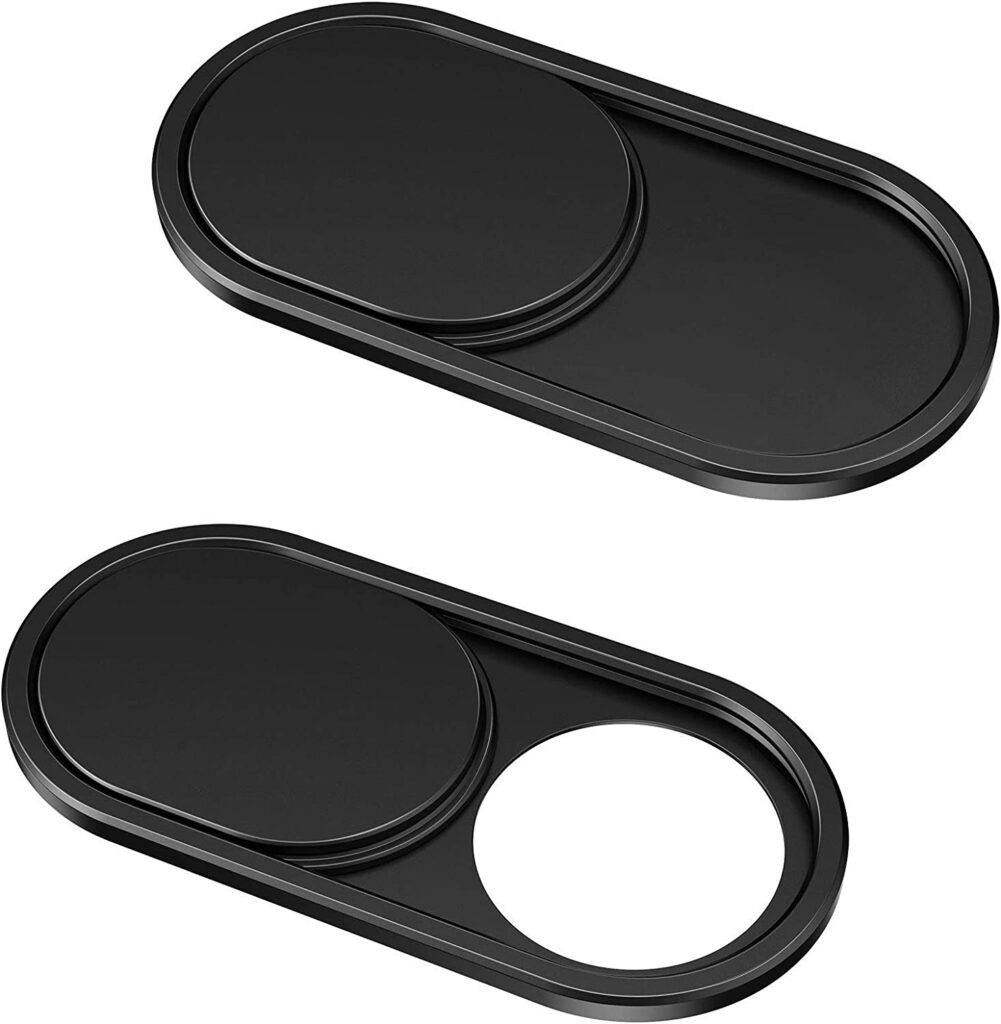 Designed to complement the stylish aesthetics of top devices, CloudValley's webcam cover features a subtle design.
The matte black finish adds a touch of elegance to the minimalist design.
Just align it with your webcam, attach it, and press firmly for 15 seconds to make sure it sticks. And most importantly, it does not interfere with web use or the indicator light.
All in all, it gives you more privacy, security, and peace of mind while using your laptop, tablet, and computer!
Buy CloudValley Webcam Cover Slide for $6.99 here
4. Yilador 0.03 inch Ultra Thin Camera Cover Slide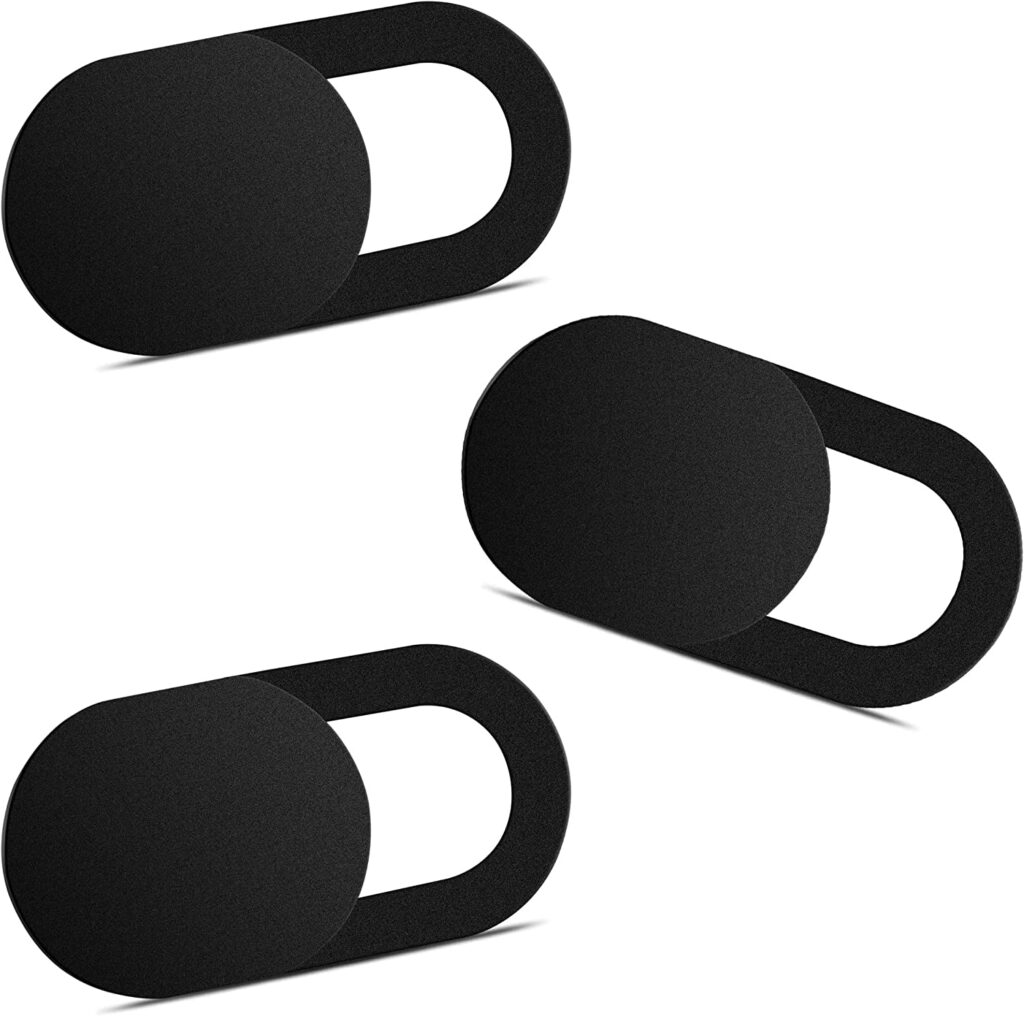 The webcam cover slides are 0.027″ ultra-thin, so you can easily close your computer after using them without worrying that ants can get in!
If you want to live your life without fear of privacy leaks, go for the Yilador webcam cover for MacBook Air.
Yilador camera covers not only protect your privacy but also provide you with the stylish experience you want without any limitations.
Not only that, but a stylish camera cover makes your laptop look even cooler!
Due to its slim, perfectly curved edges, and ultra-miniature size, it fits perfectly on your laptop and doesn't interfere with closing it.
Unlike other similar, but cheaper, covers, this upgraded camera cover includes a stronger, more durable self-adhesive sticker that won't peel off or leave marks on your screen.
Buy Yilador 0.03 inch Ultra Thin Camera Cover Slide for $4.29 here
5. MESMOS Laptop Camera Cover Slide Cute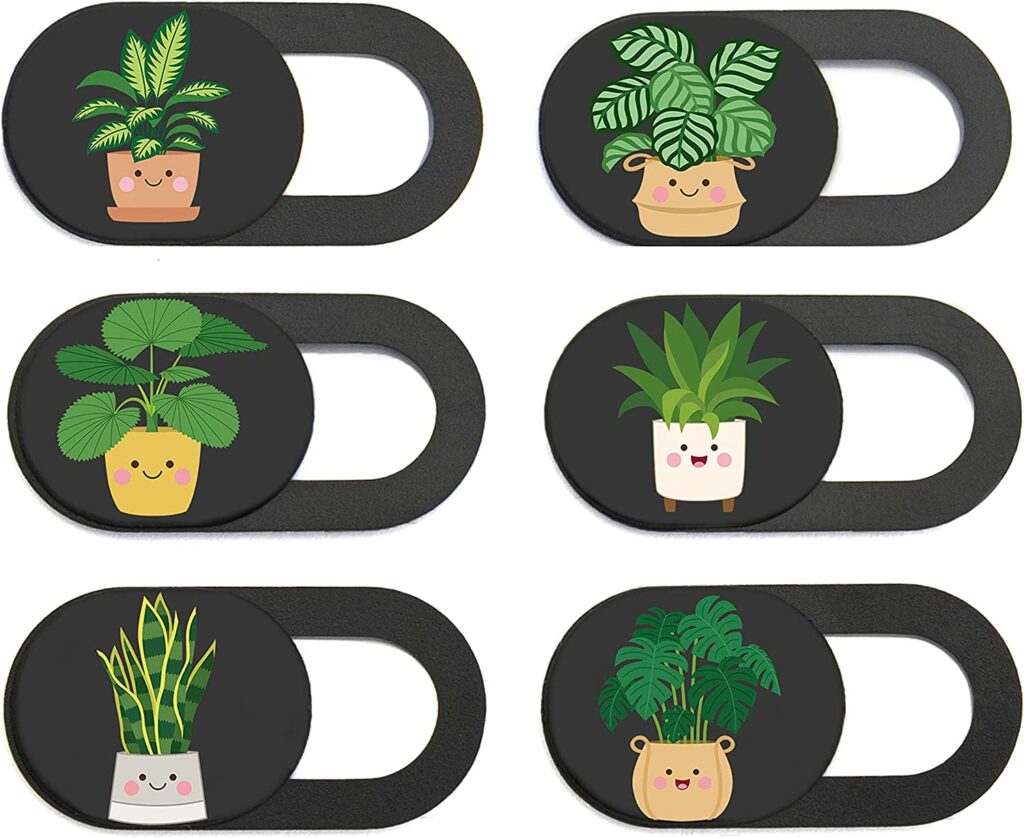 The Mesmos Macbook Air Camera Cover Slide is exactly what most people want in a convenient and appropriate cover– it is a simple cover that hits all the right notes.
In addition to being suitable for MacBook Air cameras, this slide is also ideal for iPhones and Android smartphones.
Those thin webcam covers let you close your laptop snugly, so all you plant enthusiasts out there can enjoy it. Additionally, it works with most iPhones and sticks well.
The slide does the job perfectly and blocks the camera. What's more, the Mesmos Macbook Air camera cover slide is easy to apply and remove without leaving sticky traces.
Buy MESMOS Laptop Camera Cover Slide Cute for $6.95 here
6. Gooinng Camera Cover Slide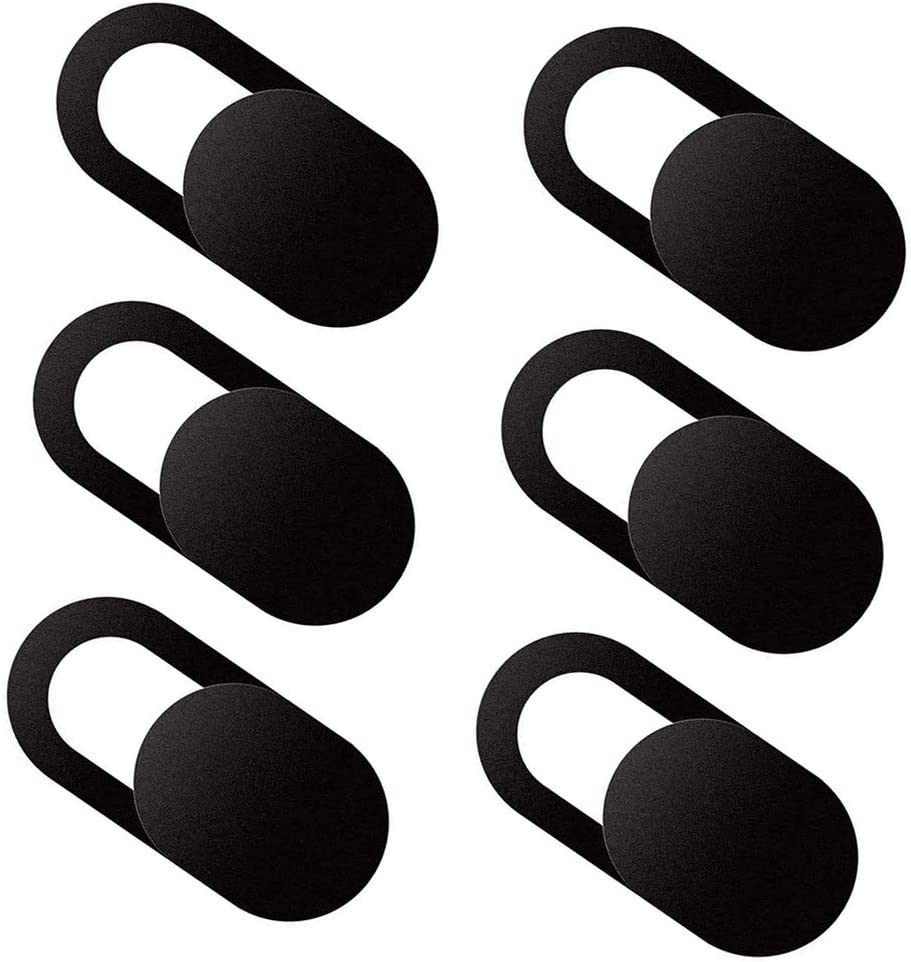 Easily slide over your webcam to prevent it from being used against you as a surveillance tool.
With its super thin design, perfectly curved edges, and extra small size, it can be combined with your devices effortlessly. The webcam cover is only 0.027 inches thick and is not noticeable when the lid is closed.
Designed to provide a reliable and durable connection between your device and webcam cover, Nano gel provides a solid and durable connection between the two. In addition, the adhesive is easy to apply and remove from the device.
The installation is easy, just wipe your webcam with a dry cloth, remove the 3-M adhesive tape from the camera cover slide, align the lens, and attach the protective cover to it.
Buy Gooinng Camera Cover Slide for $4.59 here
7. DATD Webcam Cover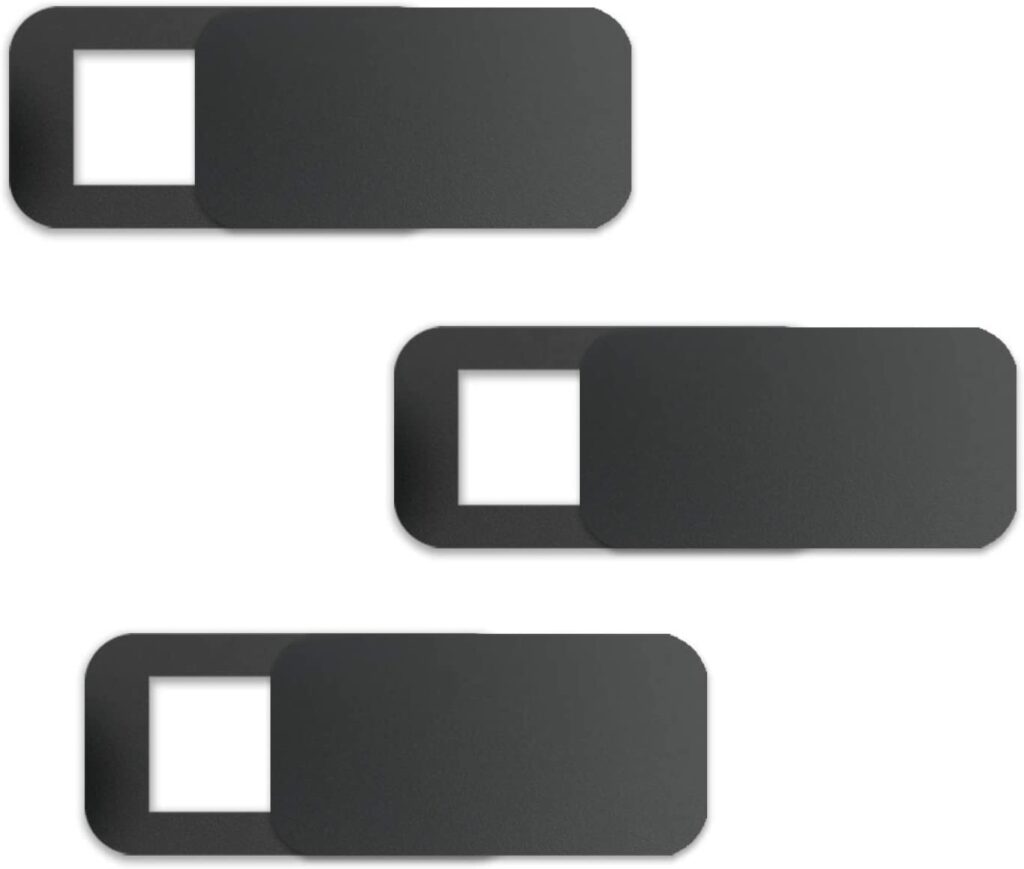 You can protect your online privacy while preventing dirt and dust from entering your laptop camera.
The Webcam Cover is only 0.027 inches thick and will not interfere with the operation of the laptop lid when it is closed.
The Webcam Cover slide works with most webcams on laptops, tablets, MacBook/Pro, MacBook Air, iPad, PC, Cell Phone, iPhones, iMac, and other non-full screen devices. It neither interferes with the use of webcams nor indicator lights.
To achieve a strong attachment, remove the strong 3M double-sided tape from the back of the webcam sticker and firmly press for 5 seconds. Furthermore, it can be easily removed when needed without leaving traces.
Buy DATD Webcam Cover for $5.99 here
Keep the Hackers at Bay!
Taking the proper measures to prevent creepy internet hackers from accessing your webcam is a good place to begin your online security. With all the available options, it can be challenging to choose the best webcam cover for MacBook Pro. However, any one of the above-mentioned options can help you relax while online so you can walk around the house with your computer on.
Regardless of what you decide, we hope it works perfectly and gives you some peace of mind while you use your computer.
So, are you ready to fight against creepy stalkers? Let us know in the comments below.