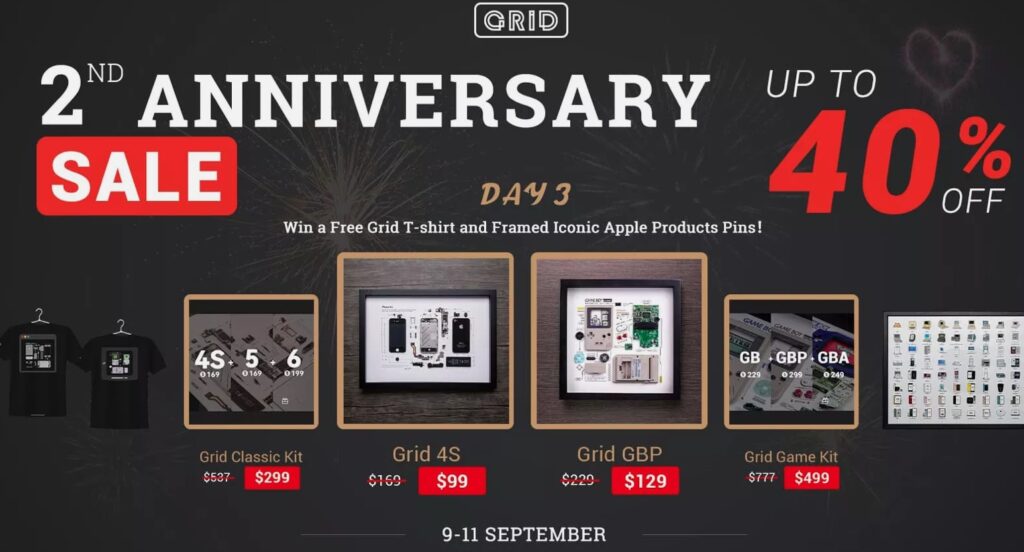 Grid Studio, the company that turns old iPhones and other gadgets into framed art is celebrating its 2nd anniversary with special deals and giveaways.
If you have been eyeing certain Grid Studio products but didn't buy because you love a bargain, then the 2nd Anniversary sale is for you.
Must read: Studio Grid's Grid X Frame With Disassembled iPhone X Is The Perfect Gift For Tech Lovers
Several Grid Studio products that includes Grid iPhone 4s, Grid iPhone Classic Kit with iPhone 4s, iPhone 5, iPhone 6 and more are now being offered at special discounts. In addition to users can buy Grid Nintendo Classic Kits featuring GameBoy, Gameboy Pocket and Game Boy Advance are available at big discounts.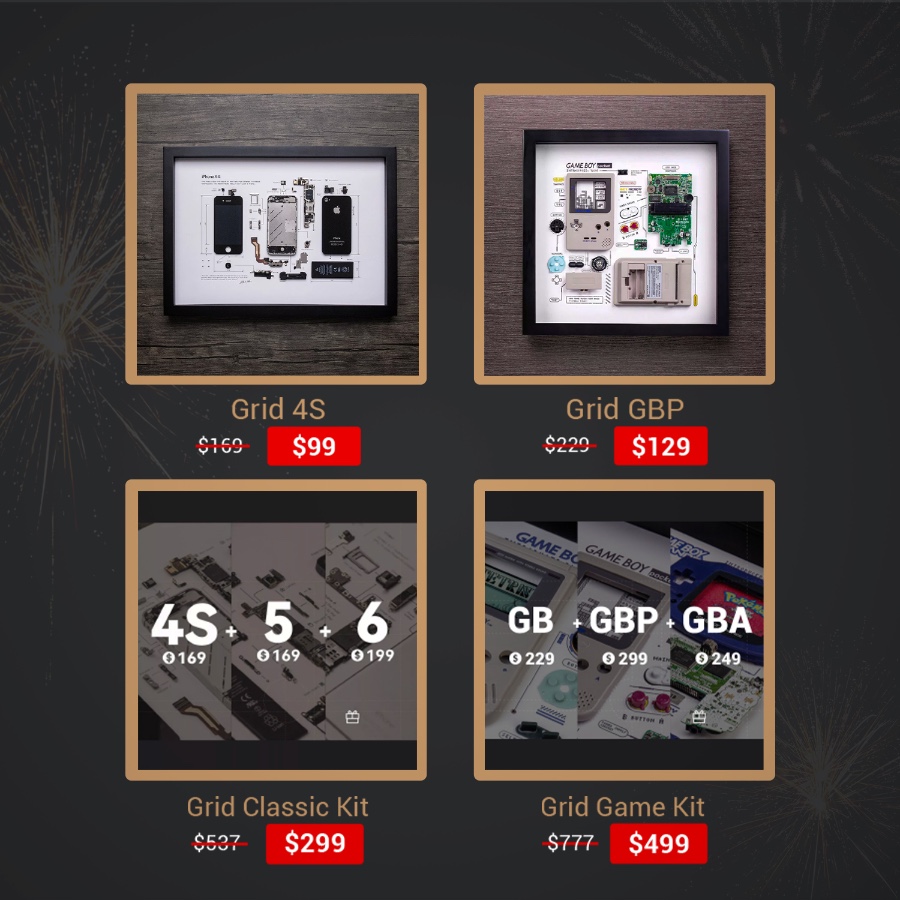 Grid Studio is also holding a giveaway where users can win limited edition frames and collectables. You can get a chance to win the giveaway by simply ordering through the Grid Studio website between September 9 to September 11.
You can win the following items:
iPad 1 frame
Macbook Air 1 Frame
Special Badge Collection
GRID 2nd Anniversary T-shirt