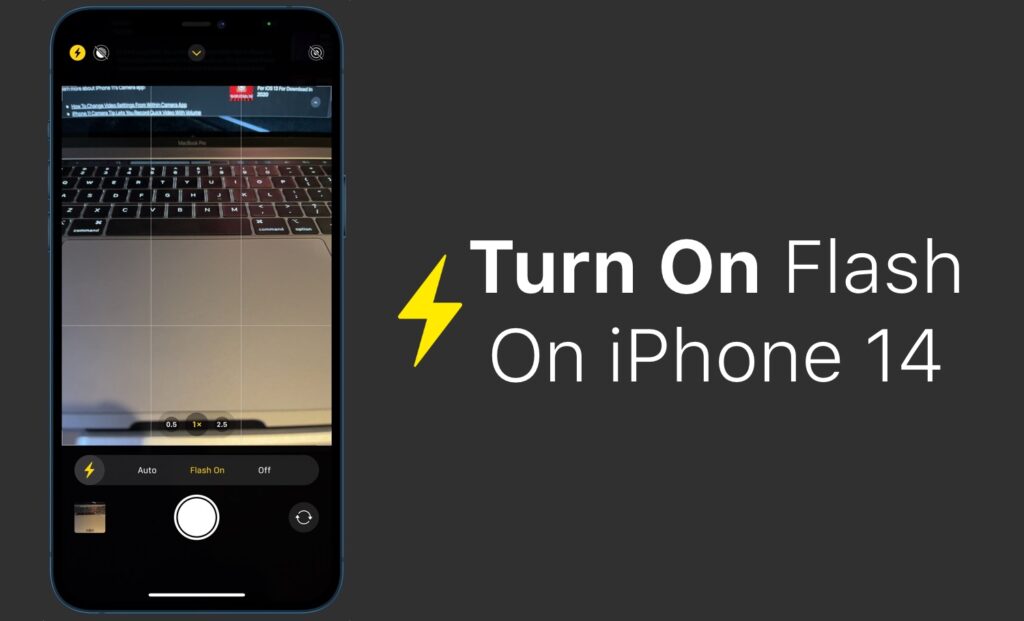 Are you looking for instructions on how to turn flash on iPhone 14 or iPhone 14 Pro? Then you are in the right place. In this guide we will show you how to enable flash in Camera app and force enable it so it works every time you tap on the Camera app's shutter button no matter what lighting conditions are around you.
iPhone 14 and iPhone 14 Pro are amazing devices with great cameras. On iPhone 14 Pro you are even getting access to 48-megapixel camera, which takes in way more details than previous generation's 12-megapixel censor.
So knowing how to turn flash on iPhone 14 or iPhone 14 Pro can be extremely beneficial and can enhance your photography experience.
The steps for turning on flash on iPhone 14 Plus and iPhone 14 Pro Max are also the same.
How to turn on Flash on iPhone 14 or iPhone 14 Pro
You can turn on flash on iPhone 14 and make it work every time you take a photo by following the instructions below.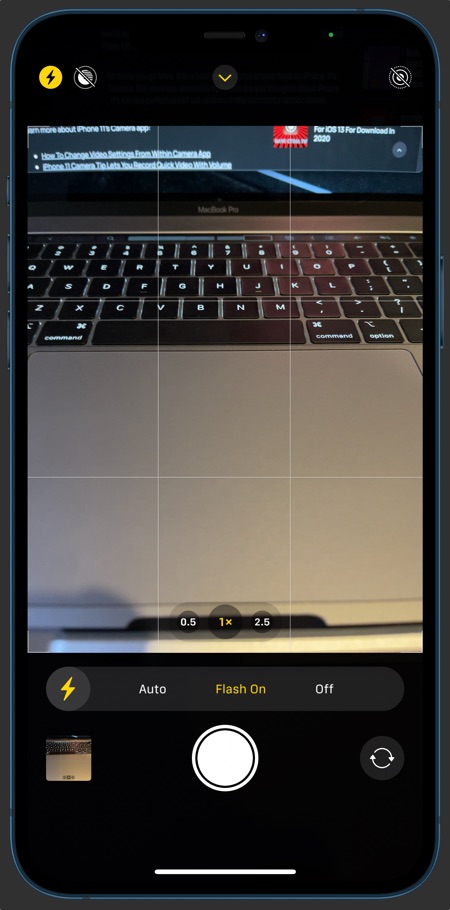 Step 1. Open Camera app and swipe up on the Camera viewfinder area.
Step 2. Now from the button menu tap on flash button to access Auto, On and Off options for flash.
Step 3. Next tap on 'On' option so Flash On appears on the screen.
Now that you have set the Flash to On, the flash button located on top left corner should become yellow. This indicates that your iPhone 14's camera flash will turn on whenever you take a photo or start recording a video regardless of the lighting conditions.
If you don't want the flash to turn on every time, then you can set the flash to 'Auto' or 'Off' options.
You can also tap on the yellow flash button in order to turn off flash quickly.
That's it, now every time you take a picture on your iPhone 14, the flash will turn on.
So there you have it folks, this is how you can turn on flash on iPhone 14 and iPhone 14 Pro. If you found this guide to be helpful, then please share it with your family or friends so they also know