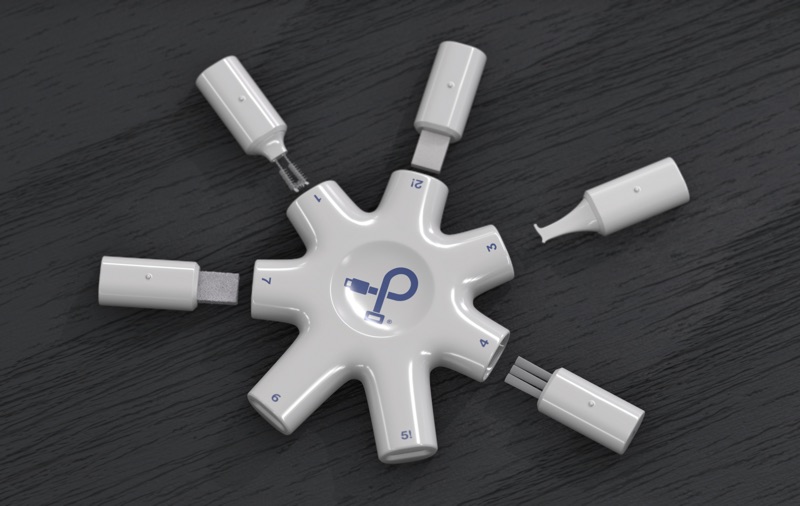 iPhone cable has suddenly stopped working, getting accessory not supported error, iPhone cable has turned black? All these issues sound too familiar? You are certainly not alone. Every year countless number of users suffer from unreliable connection issues on their iPhones and iPads. A new accessory called PurePort aims to solve all your connection problems by becoming your all-in-one cleaning tool for your iPhone ports and cables.
The connection issues inside ports are usually caused due to different types of debris getting stuck into the port, this includes common things like hair, lint, tissue, fragments, skin oil etc. Over time these contaminants gather inside the port, invisible to the naked eye, and prevent the iPhone to form a reliable connection with the charger or your computer. As a result you are forced to go to your Apple Store or local repair shop and pay significant amounts of money to have these issues fixed.
With PurePort you are able to easily get rid of the contaminants at home. This tiny accessory has 7 different tools each built for a different purpose. For example, tools 1-4 allow you to clean and restore your lightning port. With these tools you can clean out all the debris stored inside your iOS device's lightning port, remove dust and hair, repair arcing/oxide damage and wipe stains and oils. Using tools 5 and 6 you are able to clean and revive lightning connectors on cables and accessories while the tool 7 consists of a brush tool that lets you clean the speaker grill and silent switch.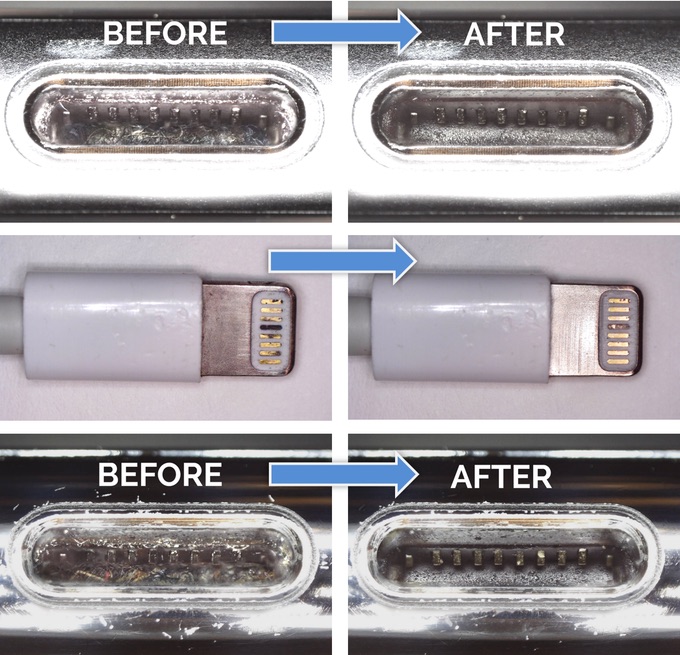 While you can use PurePort to solve any ongoing issues with your ports and cables, it is also recommended to use the tool to clean up the ports every 3-6 months to prevent the frustrating connectivity issues from taking place.
The team behind PurePort is currently running a KickStarter campaign and have already achieved their goal of $8,000, reaching just over $19,000 when this article was published. The campaign still has 28 days remaining, so you still have a chance to be a part of their campaign and get yourself a PurePort. You can get one by pledging $21 or more to the campaign. PurePort ships in November 2019. Along with PurePort multi-tool you will get dropper bottle of cleaning fluid and a micro-fibre surface cloth.
Disclosure: iOSHacker may receive a commission if you purchase products through our affiliate links. For more visit our privacy policy page.