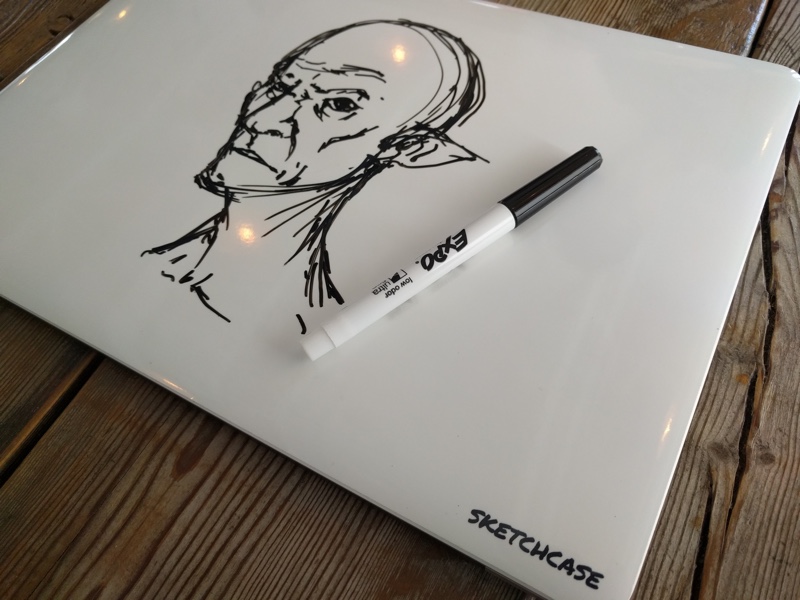 While working on your MacBook and brainstorming, have you ever felt the need of just grabbing a whiteboard and right down your ideas with a good old marker? I certainly have. The Sketchcase does exactly that by making it easier for users to simply close the lid of their MacBook and use a marker to write on their computer.
The fully portable whiteboard sticks to your MacBook and is always there when you need it. It does a second job of protecting the back of your MacBook from scratches, which is an added bonus of using it.
When you are not using Sketchcase for writing your brilliant ideas, you can also use it to promote your service or write a joke on it to let everyone know you are a friendly person.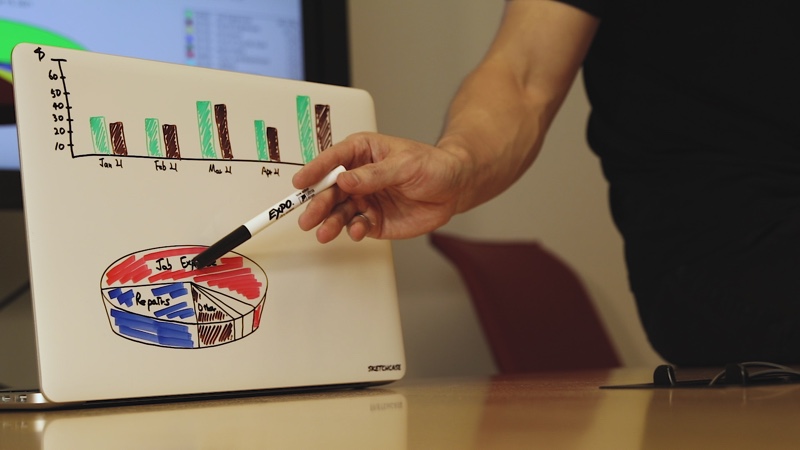 Sketchcase is made up of anti-graffiti and scratch resistant coating. It is easy to apply using air egress technology, which prevents air bubbles and wrinkles from appearing during the installation process. The anti-graffiti characteristic of Sketchcase will prevent staining from ink and ghosting on it, making it easy to remove the ink from it.
Sketchcase can you be yours if you pledge $16 or more on its Kickstarter campaign. It comes with a dry erase market and a clean wipe.