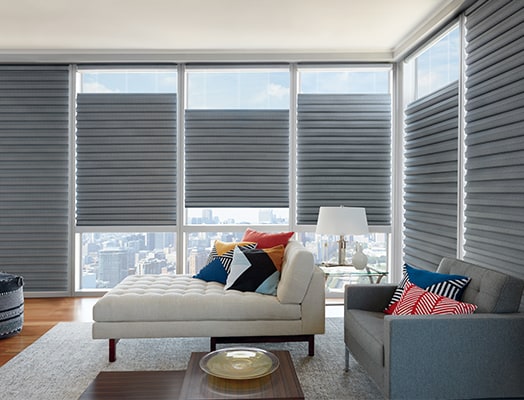 Technology is evolving with every passing day and everything around us is being hugely impacted by this change. Everything, these days, is being automated. Whether it is a household item of day-to-day use or business equipment, we seek ease-of-use in every device we work with. The demand for smart devices is thus on a rise partly thanks to Apple's own HomeKit, which allows accessory makers to develop cool automated accessories that can be controlled through Siri and the Home app. This includes smart thermostats, door locks, camera systems and more.
Our houses, offices, and shops are integrated with smart technology thereby making different tasks easier for us. Among other things, automated blinds have become very popular. Once you have automated blinds you can control them using Siri, Google Assistant or Alexa.
Like many other things, you do not necessarily have to replace them altogether with their technologically advanced versions. There is an option to automate your existing ordinary blinds. This is great as blinds are quite expensive and replacing them can be a costly affair. Most people are accomplishing this task on their own. Let us learn how:
Follow These Simple Steps to Automate Blinds
Contrary to the general belief, it is not that difficult to automate the ordinary blinds and add Siri integration to them. This can easily be done at home without professional help. As more and more people are recognising the need to automate blinds several brands are coming forward to help them accomplish this work.
Many brands have launched automation kits that facilitate automation of blinds in just few simple steps, many of these kits even support Apple's HomeKit. As technical as it may seem, you do not require high tech knowledge to complete this procedure. These kits come with step by step instructions on how to automate blinds. You just need to follow these simple steps to give way to smart automated blinds that can be opened, closed and tilted with just the touch of a button. The entire process can be completed in just a matter of minutes.
Once you complete the procedure successfully, you shall be able to control your blinds with voice command, integrate them with your home automation system, set sunset and sunrise automation and enjoy various other advanced features. These can be operated easily by installing an app in your iPhone, iPad or with the use of other such simple techniques.
Most brands offer customer support service to guide you with the entire process thereby easing the work for you. You can even contact them in case there is any technical glitch at any point as you start using these new and improved blinds. In addition to this, many tutorials explaining the procedure are also available online.
Operating blinds manually can be quite tough. They often get stuck and become unruly. It is difficult to manage them during such times. This can be quite annoying and is likely to cause hindrance in work. Having an automated blind that you can control with your iPhone, iPad or even HomePod, on the other hand, can be a great relief. You do not have to struggle each day at the time of opening or closing them. You can do so with a simple touch.
So, if you are still using those old fashioned blinds that need to be operated manually, then it is time to switch. As explained above, you do not require replacing your blinds to further this. Your good old blinds can very well be turned into automated ones by following few simple steps and then be controlled using your Siri, Home App or third-party apps.