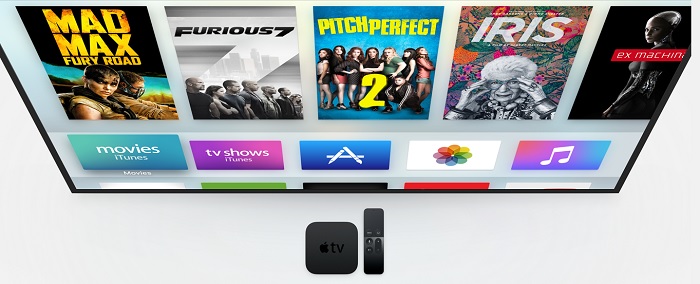 Years before his death Steve Jobs famously called Apple TV 'just a hobby'. Even though during his appearance at All Things D conference in 2010 he talked passionately about the future of television, he still thought Apple alone couldn't change the TV landscape. This year however it seems like Apple has finally decided to take its hobby seriously as the company has announced the all new Apple TV, powered by iOS based tvOS. The new Apple TV features a full-fledge App Store, Siri, Glass touch surface based remote control, Apple Music and a user interface that is shouting to tell us Apple has finally arrived in the TV game.

The biggest feature of the new Apple TV is the App Store. The device features a dedicated store and has developer tools, which will allow third-party developers to create apps and games for it. Apple says apps are the future of TV and it means it. The company wants to take the app experience of iPhone and iPad to the TV, allowing users to watch Netflix, Hulu, ESPN and iTunes using apps that look and work like they do on mobile devices. But that's not all as the company wants you to use all sorts of apps on your Apple TV and perform tasks such as looking for weather forecast, shop using the GILT app, search for property using Airbnb, play games and more.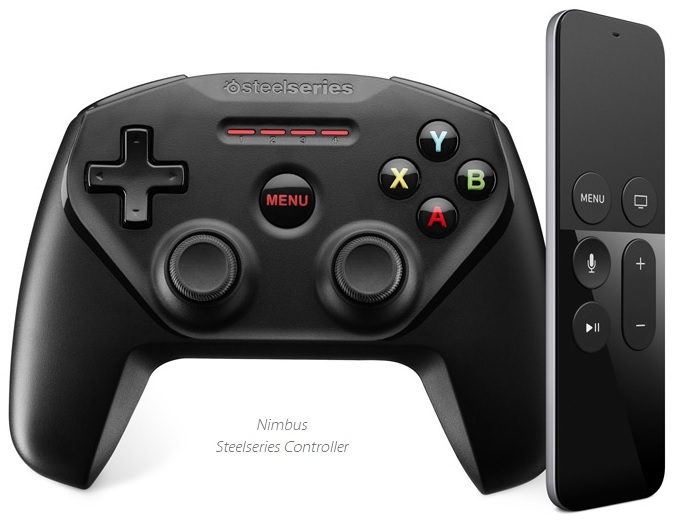 For better gaming experience Apple will allow third-party accessory developers to create game controllers for Apple TV, like the one above from Nimbus. tvOS games will support continuity, which means you can start a game on your iPhone or iPad and continue it on the Apple TV right from where you left. You will also be able to play the same titles you have purchased for iOS devices on your Apple TV without paying extra.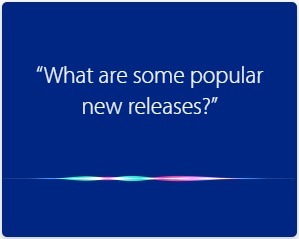 Siri on the new Apple TV is even better than it is on iOS devices. Instead of talking too much, it performs useful tasks. Users can use their voice to search for their favorite shows, get details of shows that are now playing – such as information about the cast, search for movies based on genre and cast, ask Siri to forward or rewind, make Siri turn on subtitles and much more. You can ask Siri to search for a TV show and it automatically finds which apps have that show available, giving you a list of options.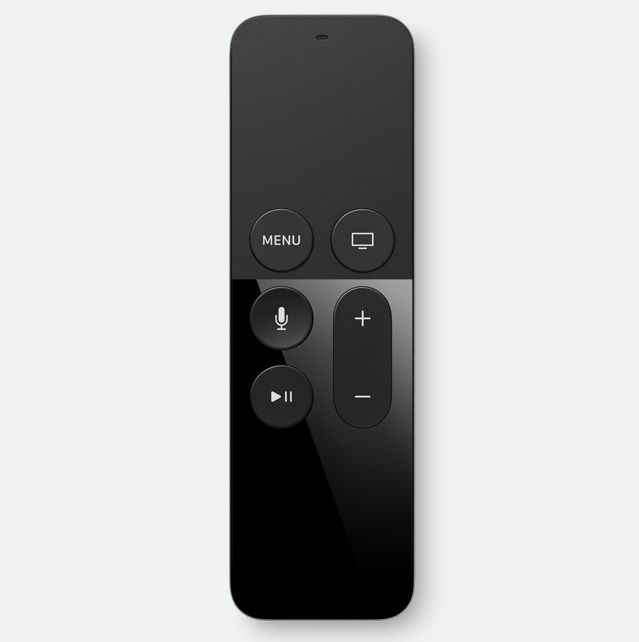 Apple has also simplified the remote, and what's better way of doing so than adding a touch surface to it. The new remote features a multi-touch surface that lets you control Apple TV using swipes and taps. It also features motion sensors that allows users to use the remote as a game controller, similar to Nintendo Wii. The remote only features a 5 buttons for Siri, Volume, play/pause, home and menu.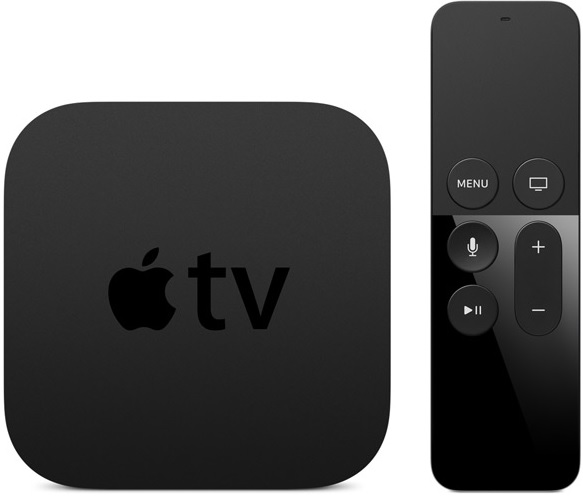 As for the hardware Apple TV is powered by A8 dual-core chip, has Bluetooth 4.0, has 33 mm height, 98mm width, 98mm depth and weighs 425 g.
The new Apple TV has a starting price of $149. Apple is also selling the older model of Apple TV at a price of $69.