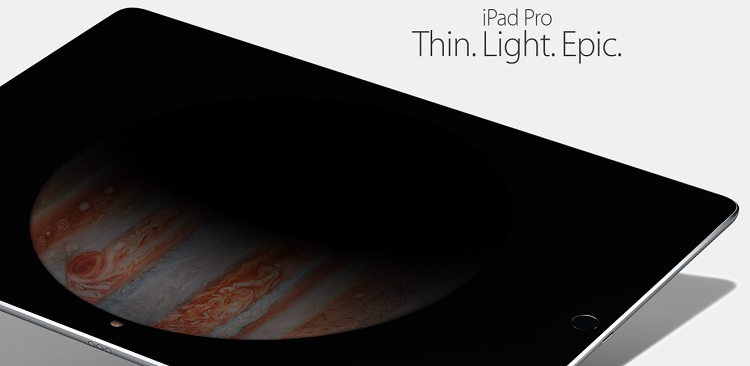 At its event Apple has announced the enormous new iPad Pro featuring a 12.9-inch touch display. iPad Pro that comes with a stylus and a keyboard accessory is truly a 'Pro' device. With its great processing power it lets users do different things in ways unimaginable on a normal computer. iPad Pro is the biggest iOS device ever made and dwarfs the iPad Air 2. It packs a high resolution screen, thin and beautiful design, 'refined' multi-touch, powerful multitasking capabilities, security and much more. So is it something that should be on your purchase list? Lets find out.
Display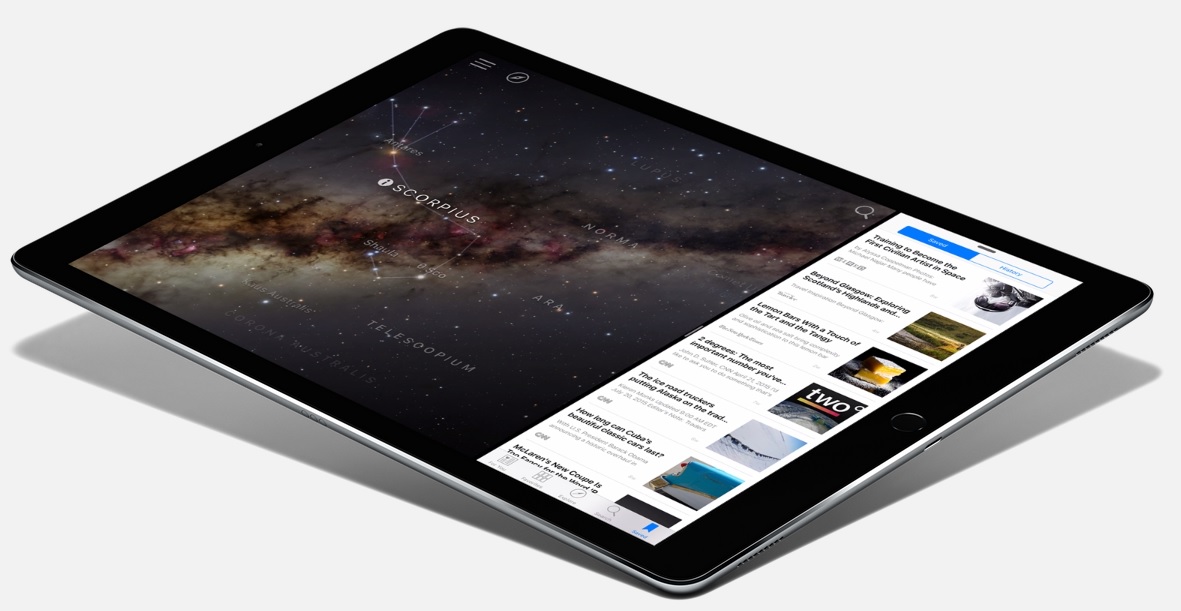 The biggest feature of the iPad Pro (no pun intended) is its huge display. The 12.9-inch Retina Display screen packs 5.6 million pixels with a resolution of 2732 x 2048 pixels, which gives you a sharp image of whatever you are doing on your device. It is 78 percent larger than the iPad Air 2. Apple has introduced new technologies into the display on iPad Pro, so it can respond to touches in a much more efficient way, allowing users to draw on it using their fingers or stylus just like they would on a piece of paper. For this the new display uses technologies like Photo alignment, Oxide TFT, variable refresh rate and timing controller.
Design

Despite its amazing size iPad Pro is only 6.9mm thick, which is slightly more than the iPad Air 2 measuring at 6.1mm. It weighs 1.57 pounds and has a slim and light design that looks very similar to the iPad Air 2 and iPad mini 4. Despite its big size the thinness and lightness of the device makes it easy to hold and carry around. Of course it does not offer same portability as other iPad models but that's the price you pay to get this screen size. iPad Pro comes in silver, gold and space gray colors.
iPad Pro is powered by A9X chip, which according to Apple provides desktop class processing power to the device. It is a 64-bit chip that features an architecture to provide speed and efficiency while using less battery life. The chip that powers iPad Pro provides 1.8 times faster CPU performance than iPad Air 2. The chip has 22x more processing power than the original iPad and provides 360x more GPU power when compared to the same. This makes it ideal for working on power intensive tasks like video editing as well as gaming.
According to Apple, iPad Pro provides a battery life of up to 10 hours on regular usage. This is great considering the size of its display. Apple has packed 4 speakers on the new iPad, one on each side. The device is capable of adjusting sound coming out of them based on its orientation. iPad Pro comes with an 8-megapixel iSight camera and HD front camera.
Accessories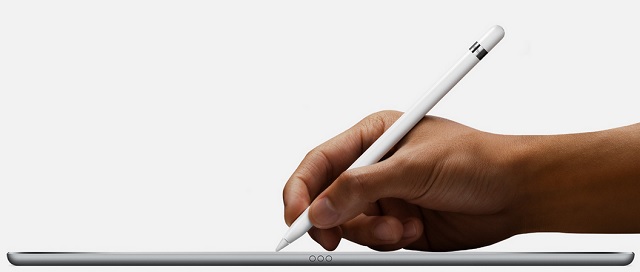 Apart from its size another highlight of iPad Pro is the set of accessories that Apple has produced exclusively for it. The company is releasing a stylus, which it is calling the Apple Pencil. Pencil is no ordinary stylus as along with the new Multi-touch subsystem of the iPad Pro, it provides pixel perfect precision during tasks like drawing. It also offers input variations based on pressure and tilt angles with its built-in sensors.
Apple Pencil recognizes the angle and strength of your press and varies the input. This allows users to create artistic effects just like they would using a normal pencil or a paint brush. Based on the app you are using the Pencil can become a pen, calligrapher's nib or a paint brush serving multiple purposes for the user. The Apple Pencil will be sold separately reportedly at a price of $99.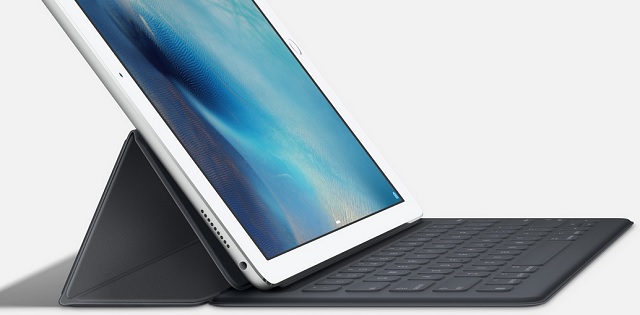 In addition to the Pencil Apple has also announced a new cover for the iPad Pro that also features a keyboard. The Smart Keyboard case gives users a portable keyboard that they can carry around with the device, while it also provides useful protection. It connects with the iPad with a dedicated Smart Connector, which provides two way exchange of power and data. The buttons on this case work in a similar fashion as new Macbook's keyboard. Smart Keyboard case will sell at $169.
Pricing and availability
iPad Pro will be released in November starting at $799 for the base model. It will come in 32GB and 128GB models with model with more memory costing $949. A LTE model will also be released with 128GB memory priced at $1079.