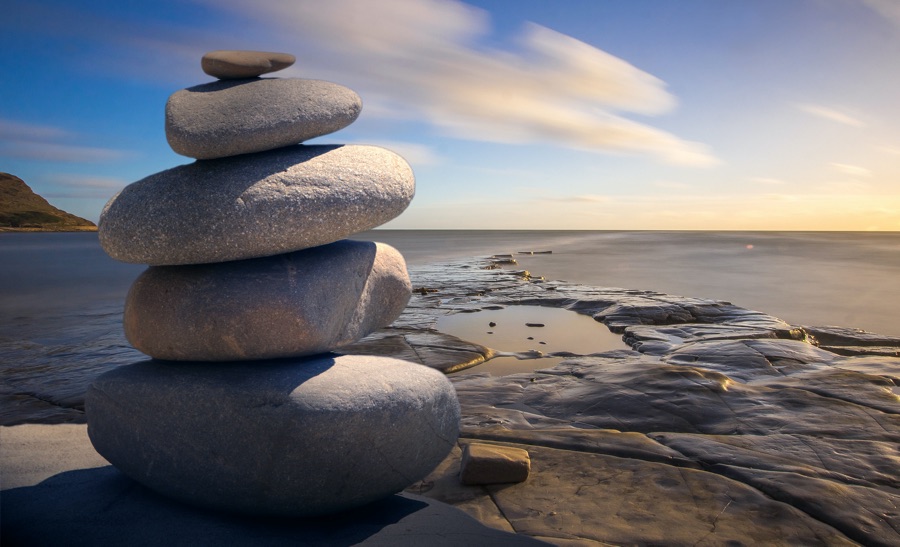 When you need a way to calm your mind and redirect your focus, a mindfulness app is a good way to do it. Rather than getting stuck in one place and being unable to break your patterns, undertaking meditation through your iPhone fits any lifestyle perfectly. 
Here are four mindfulness apps to get you mentally in the right space. 
Plum Village
A relative newcomer from a UK non-profit, this mindfulness app is designed around the teachings of Zen Master Thich Nhat Hanh.
There are short meditations to get you started. If you're into taking silent meditations at select retreats, then try one at home with this included feature. 
Take the Monastery out and about with you. It's perfect for small pockets of time when you're on public transport or sitting in the park. And best of all, it's free. 
White Noise Lite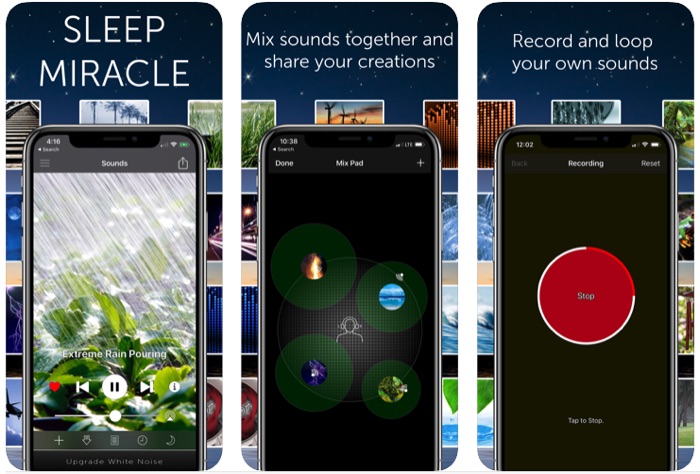 The White Noise Lite app is designed to block out white noise to create a less distracting environment to spend time in.
The background sound provided can help you to relax in the evening after a stressful day. Some people use the app to get to sleep when they're having trouble doing so. There's also a night-time clock too.
The app has some different white noise tracks available and more to download as their premium option. Or, you can create some of your own and use those. 
Ten Percent Happier Meditation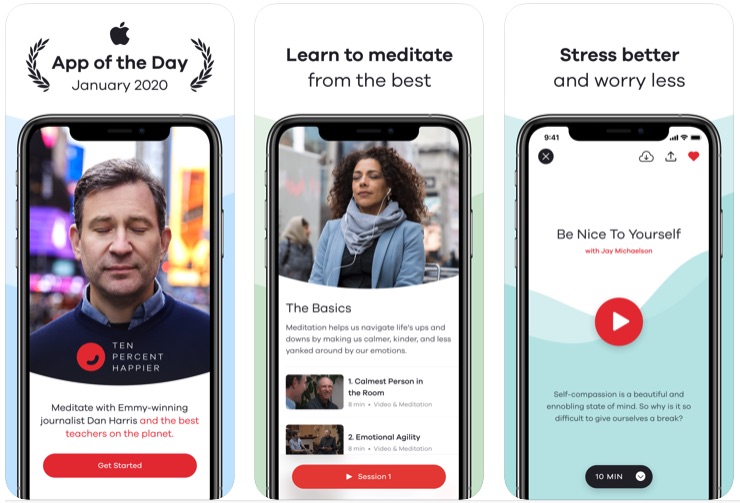 The 10 Percent Happier Meditation app is designed around Dan Harris, a journalist, who joins other experts in discussions about mediation and related topics. 
There are small nuggets of information like the short-duration tips that are usually only a couple of minutes in length. Also, the longer sessions can either educate or help you to get to sleep more easily. 
There's a handy habit builder for people who wish to acknowledge the days they've taken certain actions in a daily sequence. 
The app is an interesting mixed bag that aims to please by covering a lot of bases. The meditations are almost endless, with over 500 in the library. Some features require an annual subscription. 
Omvana – Get In Flow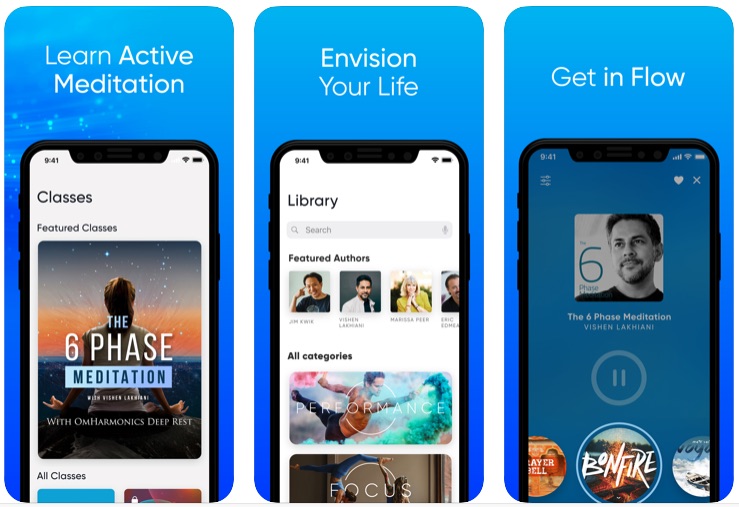 The Omvana app for iPhone and iPad mixes mindfulness, meditation, goal planning, and high performance in a single app. 
There are prominent classes like The Sixth Phase Meditation Class and many others available. Students can take a 7-day trial to set goals and attempt to transcend to higher levels of thinking. 
Once using the full app, it's possible to access the complete library of meditations, ambient sounds, and the ability to create calming mixes to drift off to. The many extra classes available adds to the value here. 
When choosing a meditation app, it's important to figure out whether you want a pure experience like that provided by Plum Village app to add classes that you sign up for or something else entirely. The apps that aim to provide a little of everything aren't for everybody. Their lack of dedicated focus on meditation might make them less desirable than one that's more of a pure play on Buddhist meditative practices. It's a personal choice.