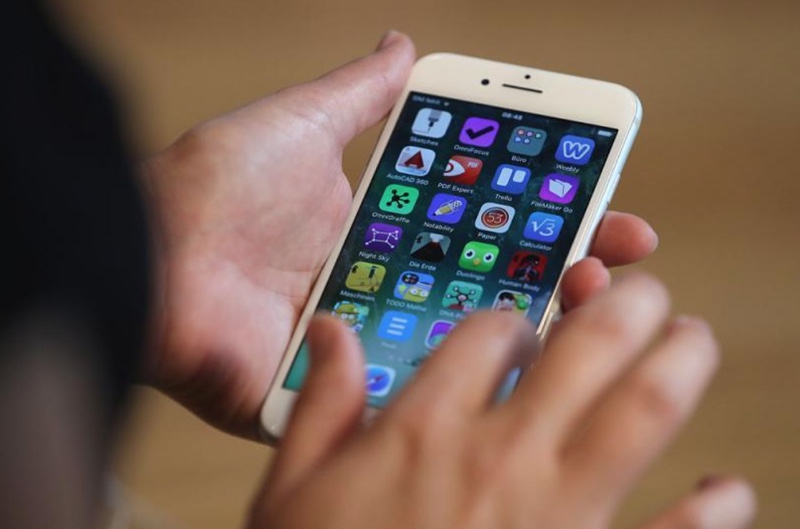 Smart phones have indeed transformed our lives, surely for the better! These stylish and high performing phones come with a pack of apps which add to the convenience of your life. One such amazing example of it is the messaging app. This instant communication has changed the way we talk to each other. Over the years, with the advancement of technology, the world has been blessed with some fascinating messaging apps which let you savor the fun of staying connected throughout the day as well as share albums, photos, music, videos, etc. with them. More so, such apps give you the convenience of getting instant replies to your pings in case of urgencies.
Here are some most popular messaging apps which you can download on iOS platform and always stay in the loop of communication.
1. Whatsapp
This can't be a new term to anyone anymore, as it has become a household name. It has been around for quite some time now and is easily available in iOS App Store. A free of charge messaging app, this gives you the dual combination of voice and video calls letting you send varied sorts of multimedia files and staying in constant touch with your close friends and professional contacts. The custom notifications make your job far easier. Downloaded and used by millions, Whatsapp is perhaps one of the most popular in the lot. You can download it and use it across different platforms and this is what makes it so popular.
2. Line
An extremely popular app among iOS users, Line has been downloaded and used by almost 600 million customers. A rich-in-feature app is an instant communicator enabling you to post and comment instantly besides possessing all sorts of standard features of a messaging app. Free voice and video calls from Line are an added advantage. One of the unique features is that you can group chat with around 200 users with the facility of encryption to chat feature. Enjoy this app with the fun of stickers, setting and sharing albums with others and following your favorite artists.
3. Viber
Another messaging app, being popular for around sometime, has been a source of enthusiasm for throngs of iOS customers. Besides allowing you to text, it stirs up the cool element by making your communication all the more exciting and lively with the fun pack of emoticons and stickers. Video and voice calls are added in-built features and you can relish the fruits of free calls with your loved ones using Viber too. There is an added feature called Viber Out permitting you to connect abroad at cheaper rates.
4. KiK
A fascinating and easy way to connect to your friends, KiK is not just about messaging. Though a loop, you can be in constant touch with a gang of friends and explore a lot more by chatting. You just need to have a username and there would be no need of sharing phone numbers. No wonder, this is a unique app that iOS users are gifted with. KiK allows you to share videos, games, gifs, pictures and more with those you wish to chat. So, download KiK and start making new friends matching your wavelength. With almost 5 millions downloads, KiK has made to the iOS gadgets of many. Download the app and learn a lot more from some popular KiK resource sites like KikOnline.Tips.
5. Google Allo
A relatively new messaging app from Google, Allo helps the iOS users to have Google Assistance. It comes with features like stickers, emojis, photo sharing and the most unique one being Assistance.
Download these fascinating messaging apps in your Apple gadgets and stay in touch with the world!