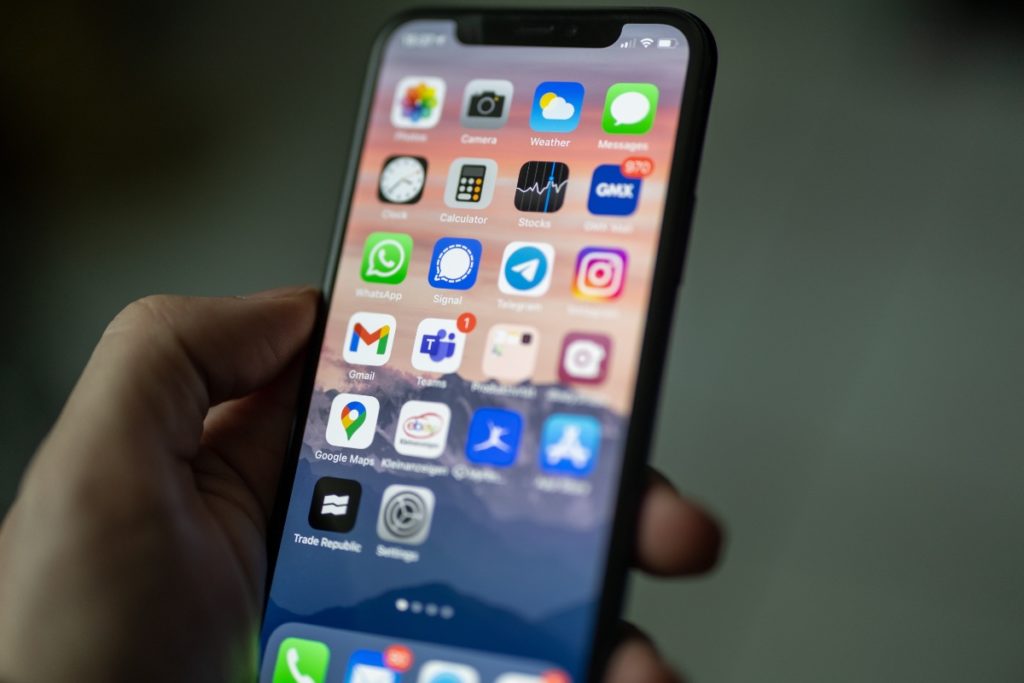 If you have an Apple iPhone, you are probably familiar with your iOS App Store. Apple vets thousands of applications and prevents malware, viruses, or other cyberattacks from reaching users. 
Besides security, there are also more benign reasons why an app doesn't appear in the iOS store, or why you cannot download it to your device. If you're seeing the dreaded "Unable to Download App" message, see if any of the following issues apply to you.
Download Limits
Installing your app requires data. If you're connected to wifi, this usually isn't a problem. However, if you're on your limited cellular data, a large app can easily wipe out your allowance. Depending on your plan, this may leave you without data or incur hefty additional data charges.
To protect users, Apple sets a limit on the type of apps you can download on cellular data. Earlier versions of the iOS set limits to between 100 and 150 MB. Since iOS 12, users have enjoyed download limits of 200 MB. 
However, apps may be larger than that. Users with cheap or unlimited data plans may not have a need for Apple's preventative measures. In these cases, the Apple iOS has a workaround to download large apps without a Wi-Fi connection.
In the App Downloads menu (Settings -> App Store -> App Downloads), users can choose to always allow downloads.
Alternatively, users can set their phone to always ask for permission before initiating any large downloads. Apple maintains restrictions when phones are out of network to prevent high roaming charges. 
Country Restrictions
Some app restrictions have nothing to do with the Apple store or the iOS. App developers can limit who can download their app based on geographic location. There are many reasons for this.
One reason may be that the developer has not invested in an app translation service, so the app is only available in one language. Some apps have features that are regulated by regional laws. This includes fintech apps or apps for government services.
It is possible to legally bypass a geographic restriction by creating an Apple ID connected to a different country. Users can also download a virtual private network (VPN) to access geo-restricted apps.
Device Restrictions
Developers can also restrict app users based on their devices. The most common reason for this is that the app is designed to work on a specific operating system. Users with other devices may experience severe glitches.
Depending on the purpose of the app, the developer may not have the resources or need to adjust the app experience for other device users. In this case, the developer may mark the app as incompatible with certain devices.
This means that an app may be available on a tablet but not on a smartphone and vice versa.
Going around device restrictions isn't advised, as the restriction indicates that users will not receive an optimal experience. However, it may be possible to download the app from an alternative source.
Missing Features
Apple consistently updates its products and new models often include innovative features. Newer apps that base a key aspect of their functionality on one of these new features may not work on older models.
For example, Apple introduced the Face ID feature when it released the iPhone X. An app that requires Face ID would not work properly on any older models.
While nothing can really be done about hardware or software issues, sometimes users can address missing feature problems. Sometimes, an app requires access to certain features in order to work. If the user settings automatically block apps from using the camera or microphone, the app may present an error message.
To fix this, users can go into the Privacy Security menu and give permission to all apps.
Low Storage Space
Apps, like anything else downloaded onto a phone, take up space. A single app can consume over 1GB of storage. iPhones usually have a storage capacity of between 64GB to 1TB. While this is plenty of room, many users do hit their storage limits.
When users get close to their storage limit, the iPhone sends a warning. This can also make it impossible to store new photos or download any applications.
Users must free up space by removing items from the phone's storage. In the iPhone storage menu, users can find a recommended course of action to increase storage capacity. Some typical directions include deleting large video files or uninstalling rarely used apps.
Users can also choose to offload the app, which removes the app from the phone but retains the user's data and profile. If the app is reinstalled, all of the information saved would be restored onto the phone.
Disclosure: iOSHacker may receive a commission if you purchase products through our affiliate links. For more visit our privacy policy page.