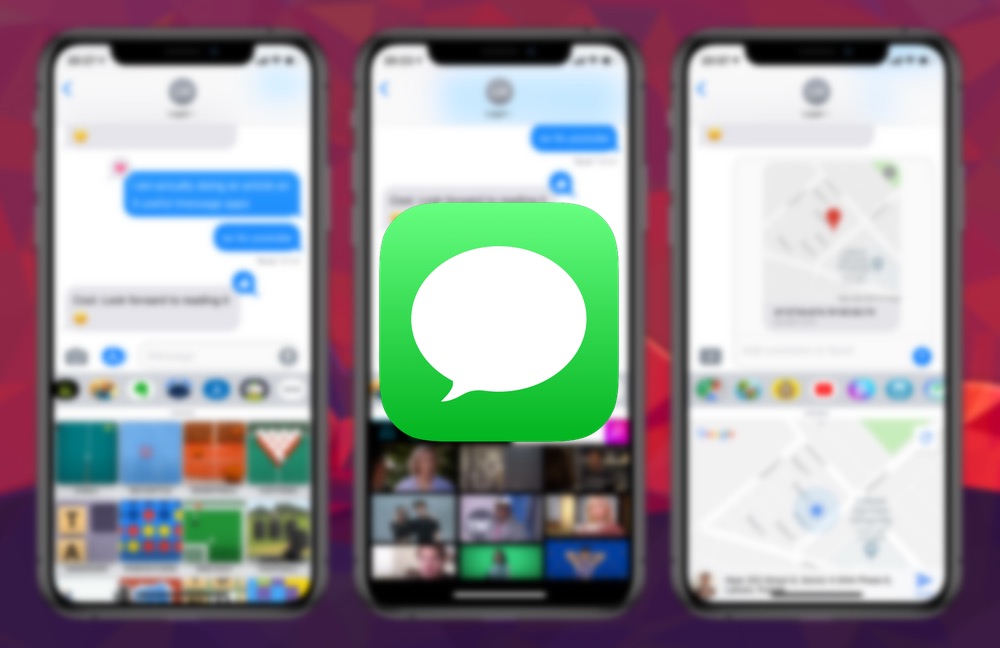 Apple had launched iMessage apps along with iOS 10, however the mini apps for the Messages app have not proven to be as popular among users as the company would have originally thought. Speaking from experience I rarely use iMessage apps and prefer to permanently hide the iMessage apps bar. However there's no denying the fact that there are plenty of great iMessage apps out there that can help you perform useful tasks.
The great thing about these mini apps is that most of them are extensions of the popular iOS apps that you probably already have installed. So without any further ado, let's take a look at 5 iMessage apps that you should have installed and use on your iPhone.
Note: You can download these apps from the App Store and iMessage App Store. If an app is not showing up in the app bar, then simply slide to reach the end of the bar and then hit the '…' button. Then tap on 'Edit' button to enable or disable an app, rearrange it and add it to your favorites.
YouTube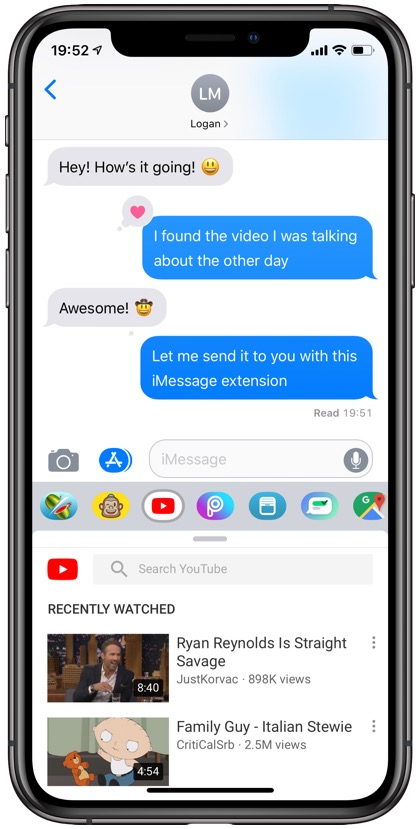 YouTube is my favorite iMessage app so far, as it makes it super easy to share the videos I have been watching with my friends within a few taps. You can not only share recently watched YouTube videos from the readily available list but you can also search YouTube for a topic and then share any video from the search results. Simply download the YouTube app to get the Youtube iMessage extension.
TinyPoll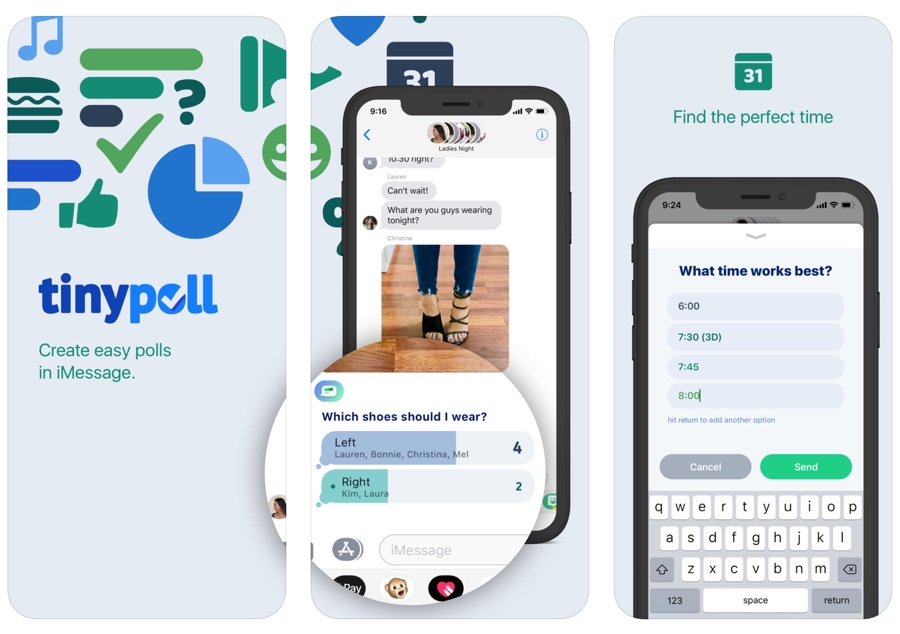 Having trouble deciding where to go for lunch or which movie to watch in the group chat? TinyPoll is here to help. This super useful and fun app makes it possible for iMessage users to create and send quick polls to their friends, which makes it great for settling those group chat arguments. You can download TinyPoll app for free.
Google Maps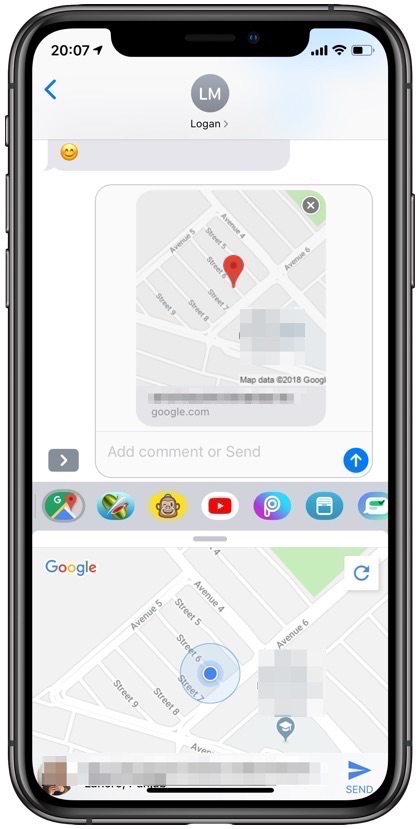 Google Maps app for iMessage makes it super simple to share your current location with family or friends. Simply tap on the Google Maps app icon from the app bar and hit the send button to share your current location. The great thing about this extension is that it gives users the ability to share location with Google Maps, unlike the built-in location sharing feature of Messages app that uses Apple Maps by default. Google Maps is available for free at the link below.
GIPHY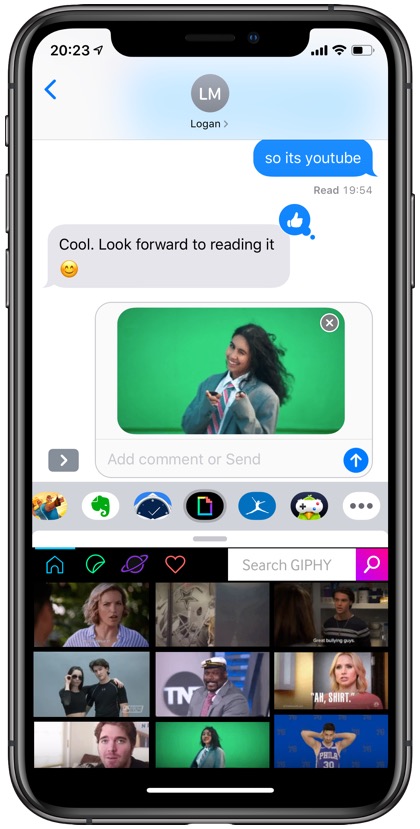 Who doesn't like to spice up conversations with the help of a timely GIF. GIPHY makes it possible for users to quickly send animated GIF and stickers by choosing the one they like right from within the Messages app. You can choose from the trending and explore sections or search for a specific GIF by using the search bar. GIPHY is available for free.
GamePigeon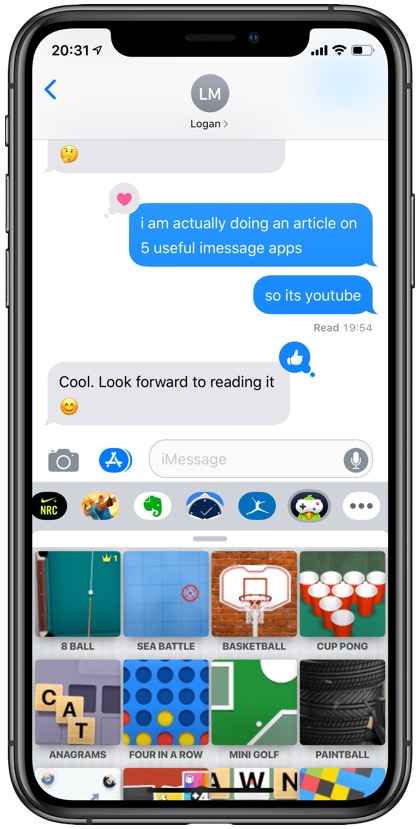 GamePigeon is essentially a gaming platform for iMessage users. It allows them to compete one on one with their iMessage friends in multiple games. With GamePigeon you can play 8Ball, Sea Battle, Basketball, Cup Pong, Mini Golf and many more. It offers around 24 different games to users. You can download GamePigeon for free using the link below.
Want to delete an iMessage app? Follow these instructions.
Disclosure: iOSHacker may receive a commission if you purchase products through our affiliate links. For more visit our privacy policy page.