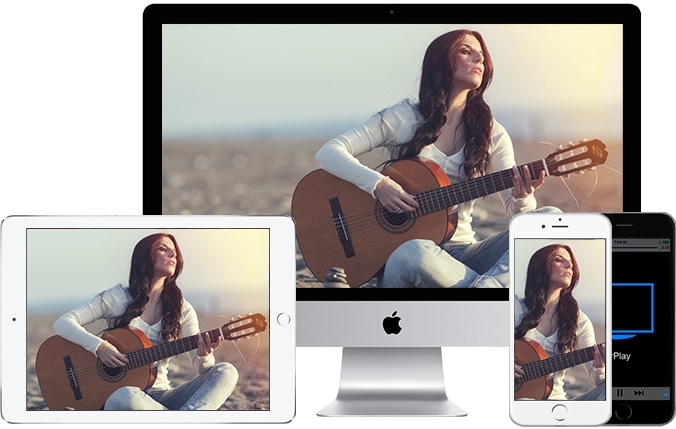 In this article we are going to take a look at 5KPlayer's AirPlay feature and how you can use it to stream and mirror iPhone's screen to your Windows or Mac computer.
AirPlay is one of the most useful entertainment features that is offered on iOS devices. Using AirPlay you can easily stream videos, music and other content from your iPhone or iPad across different screens.
In 2020 AirPlay has become even more useful as Apple and other companies have integrated them in their devices. For example, you can now use AirPlay to stream media from your iOS device to a Samsung Smart TV. Similarly you can use AirPlay with Mac, Windows, Apple TV and many other types of devices.
Being able to wirelessly AirPlay from iPhone has many perks. You can not only use this feature for entertainment purposes but you can also use AirPlay for presentations, teaching or screening a promotion across a big screen, right from an iPhone or iPad.
Screen mirroring is also possible with AirPlay, which allows users to show whatever is on their device's screen on a big screen. This makes sharing Photos and other types of content a lot more fun and intimate.
There are many ways through which you can AirPlay from iPhone or iPad to your Mac. However options become fairly limited when it comes to using AirPlay with Windows.
Using iPhone AirPlay with 5KPlayer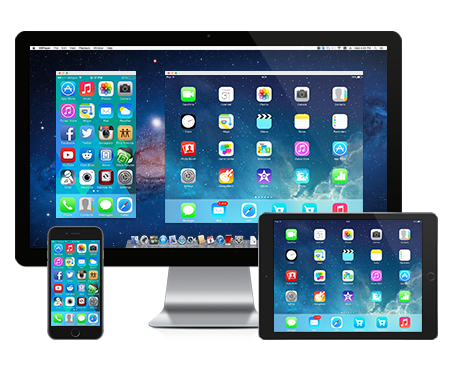 An app called 5KPlayer, which is available on both Mac and Windows makes the life of users a lot easier. Using this app you can easily media stream and screen mirror your iOS device to a Windows or Mac.
Nothing demonstrates the usefulness of AirPlay with 5KPlayer integration than its ability to stream video content. iOS users can use 5Player on Windows or Mac to stream music videos, online videos and videos from apps to their computer.
You no longer have to watch the video on your iPhone's tiny screen, just tap on the AirPlay interface and stream the video directly to your PC.
AirPlay is one of the main features of the 5KPlayer, which also offers other useful capabilities to the users. For example, you can also use this app to quickly mirror your iPhone or iPad's screen to your Windows PC or Mac.
Once the screen has been mirrored on the computer you can display anything you want by opening it on the iOS device. This could include images, gameplay, documents, files and manga. All of this content will appear from iPhone to PC in seconds and in real-time.
5KPlayer also offers built-in screen recording capabilities that will enable you to conveniently record your iPhone or iPad's screen on your computer and have the screen recording directly saved to your computer's hard drive.
How To Use 5KPlayer To Mirror and Record iPhone's Screen
Using iPhone AirPlay to PC in order to screen mirror and screen record on 5KPlayer is very easy. You just have to follow the steps given below.
Launch 5KPlayer app on your computer.
Click on DLNA AirPlay icon from its main UI and then click on 'ON' option.
Now access Control Center on your iOS device by swiping down from top right corner of the screen. On home button devices swipe up from bottom of the screen.
Now tap on Screen Mirroring option to connect 5KPlayer with your iPhone or iPad.
To record what's happening on iOS device's screen simply click on the Red Record button on 5KPlayer to start recording.
Once you are done screen mirroring go to Control Center of your iOS device and tap on 'Stop Mirroring' option.
5KPlayer is full of amazing features
While we have largely focused on 5KPlayer's AirPlay abilities in this guide, the player has many other useful features as well making it a capable option and a great QuickTime alternative for Mac users.
With 5KPlayer you can play any kind of video on your Windows PC or Mac including 360-degree video, play music, DVD, listen to live radio, play IPTV/M3U and more. With its support for extensive library of video or audio format there's hardly any type of video that cannot be played on this video player.
The app also comes with video editing capabilities, making it possible for users to cut, rotate, change playback speed, color balance and edit audio in a video clip. This is a handy feature for those who use 5KPlayer for recording their iPhone's screen, as they can use the same tool to trim parts of the video that they don't want and make other edits.
5KPlayer can also be used to convert any video file into MP3 and AAC formats. This is a useful feature for those who want to convert their favorite music videos or lectures and store them on their iPhone as an audio.
With 5Player you also get DLNA support with DLNA compatible devices. You can use this feature to stream video music between DLNA devices, making it possible for you to stream between Android, PC, Smart TV, PlayStation, Xbox etc.
You can download the 5KPlayer on your Mac or Windows for free from their official website.