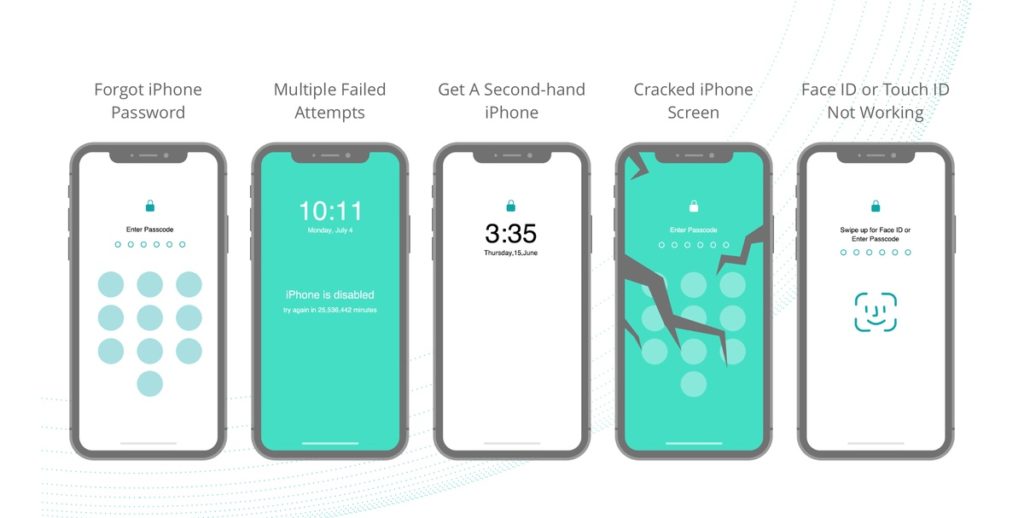 Have you ever been in a situation in which you forgot your Apple ID password, iPhone lock screen password, iTunes backup password or Screen Time passcode?
I have been in more than one of these situations, and I can tell you from experience that it is not a good place to be in+. I still remember forgetting iPhone lock screen passcode and spending hours and days trying to figure out a way to unlock iPhone.
If you are in one of these situations, then we have a news that will bring relief for you. Using the iMobie AnyUnlock app you can easily unlock Apple ID and iPhone lock screen.
This effective tool can also be used to unlock encrypted iTunes backup and Screen Time passcodes in case you have forgotten those as well.
While most techniques require users to have high level knowledge for unlocking a locked iPhone, AnyUnlock does it in a few moments and within 3 simple steps.
AnyUnlock can also help you in removing Apple ID activation locks. This is super useful in case you have lost access to your Apple account or have been burned by an online seller who sent you an iOS device without removing his or her Apple ID.
How to use AnyUnlock to remove Apple ID from a device
Even if an iPhone or iPad is unlocked you still can't remove previous owner's Apple ID without knowing its password, which severely limits the things you can do with your device.
For example, you cannot use iCloud services on the device, you cannot subscribe to Apple Music or download apps, take advantage of Find My iPhone and more.
This is where AnyUnlock comes in handy. As we mentioned earlier removing Apple ID from iPhone or iPad becomes very easy with this tool. You simply have to follow three steps as given below.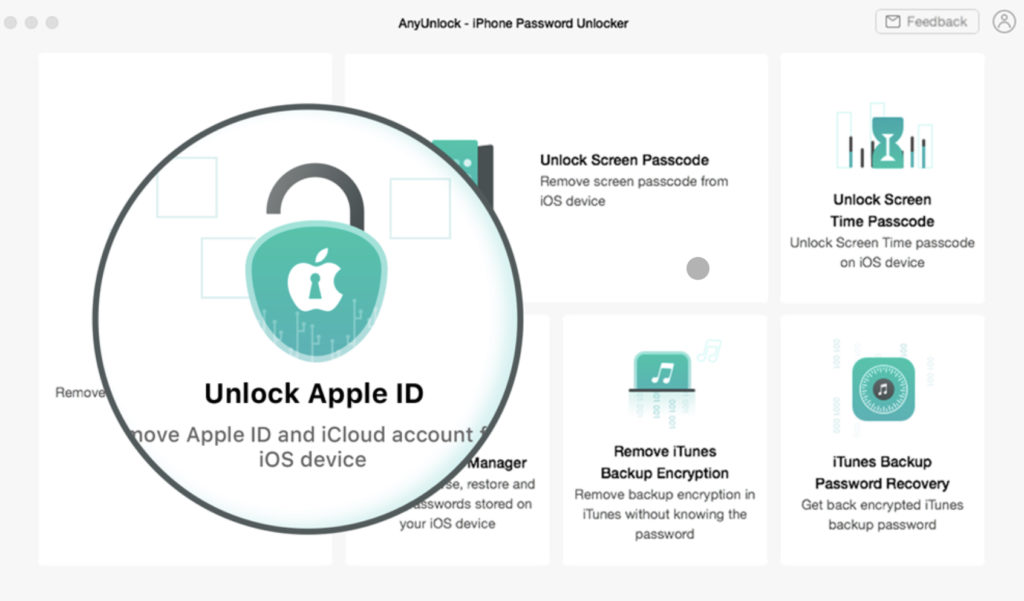 Step 1: Open the AnyUnlock app on your computer and choose Unlock Apple ID option.
Step 2: Now connect your iOS device to the computer using a Lightning cable.
Step 3: Finally click on the 'Unlock Now' option to start the process.
Just like most similar solutions AnyUnlock's Apple ID removal feature also has some limitations that are put in place by Apple.
The tool is only able to unlock Apple ID without data loss if Find My iPhone is disabled.
However if Find My iPhone is enabled on the iPhone the tool can only unlock Apple ID on iOS 10.2 to iOS 11.2 without data loss. If your device is running iOS version lower than iOS 12 then the tool can be used to unlock Apple ID however data loss will occur.
Lastly if your iPhone or iPad is running iOS 12 or later then you cannot use AnyUnlock to unlock Apple ID yet.
Once the Apple ID unlock is successful users cannot use Erase All Content And Settings option as doing so will once again require them to enter Apple ID previously associated with the device.
Using AnyUnlock to bypass iPhone passcode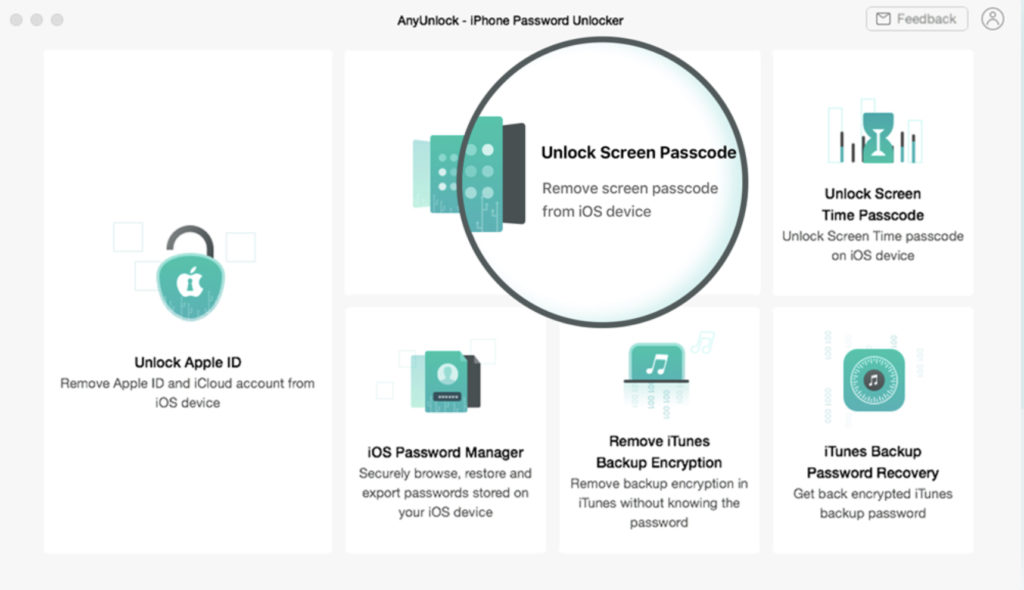 AnyUnlock app can also be used to unlock a device that is locked with an unknown passcode. It can achieve this task in just a single click.
To use this to unlock passcode simply launch AnyUnlock and connect your device to your computer with a USB cable. Finally click on Unlock Now to gain access to the device.
Using AnyUnlock to get rid of Screen Time passcode and to remove encryption from password protected iTunes backups is equally easy and involves a few simple steps.
You can buy and download the AnyUnlock app on your Windows or Mac from the official website for $39.99 per year.
It works on almost every Mac or Windows PC out there and supports most versions of iOS. You can read the compatibility requirements for this tool here.
iMobie is also offering a nice free trial that lets you take a look at the tool's feature before buying it. Free trial is also available from the official website.