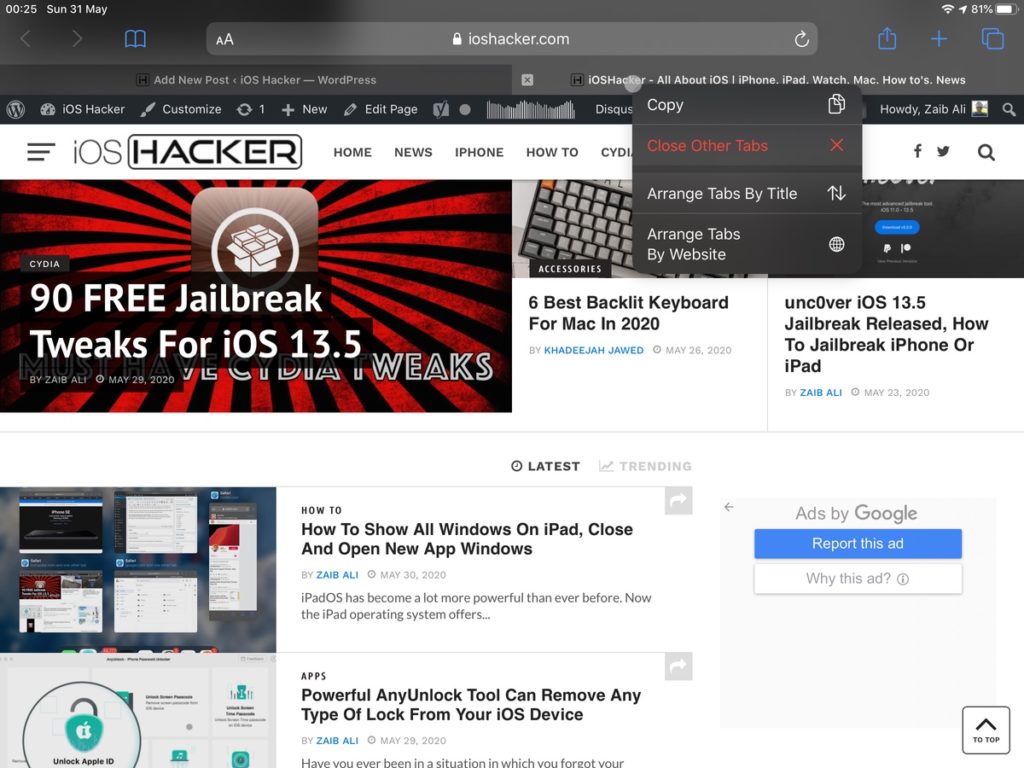 iPadOS Safari is full of useful features that are designed to make user's life easy. The newer iPadOS versions offer features that bring it a lot closer to the desktop Safari than every before.
The Safari browser on the iPad is also full of hidden features that you might not know about. We recently wrote about the Show All Windows feature that allows users to have multiple instances of Safari and other apps.
Another cool Safari feature found on iPadOS makes it easier for users to manage website tabs within the web browser window.
This hidden menu can be accessed by long pressing on any of the website tabs. If you are using a mouse or tracking, then you can also access the tab menu by right-clicking on any iPad Safari tab.
Perform Quick Tab Actions With Safari's Tab Menu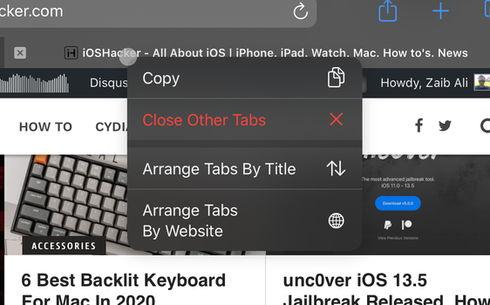 On iPadOS Safari tab menu you can find multiple tab related actions. This includes options like Copy, Close Other Tabs, Arrange Tabs By Title and Arrange Tabs By Website.
Here's what each of these options do.
Copy: This option lets you quickly copy a tab's URL to your device's clipboard. It makes it super easy to share the link of the website with others.
Close Other Tabs: This option is great for reducing tab clutter. By tapping on this option you can close all other tabs with the exception of the tab that you long pressed on.
Arrange Tabs By Title: With this option you can alphabetically arrange tabs, making it easy to find them in case you have many of them opened.
Arrange Tabs By Website: By selecting this option you can quickly rearrange tabs based on the site they belong to. So if you have multiple tabs of iOSHacker.com opened, then they all will be grouped side by side while tabs from other sites will be grouped with other similar tabs. Again, this option makes organizing tabs a lot simpler.
There you have it. This is how you can manage opened Safari tabs on iPadOS with ease.