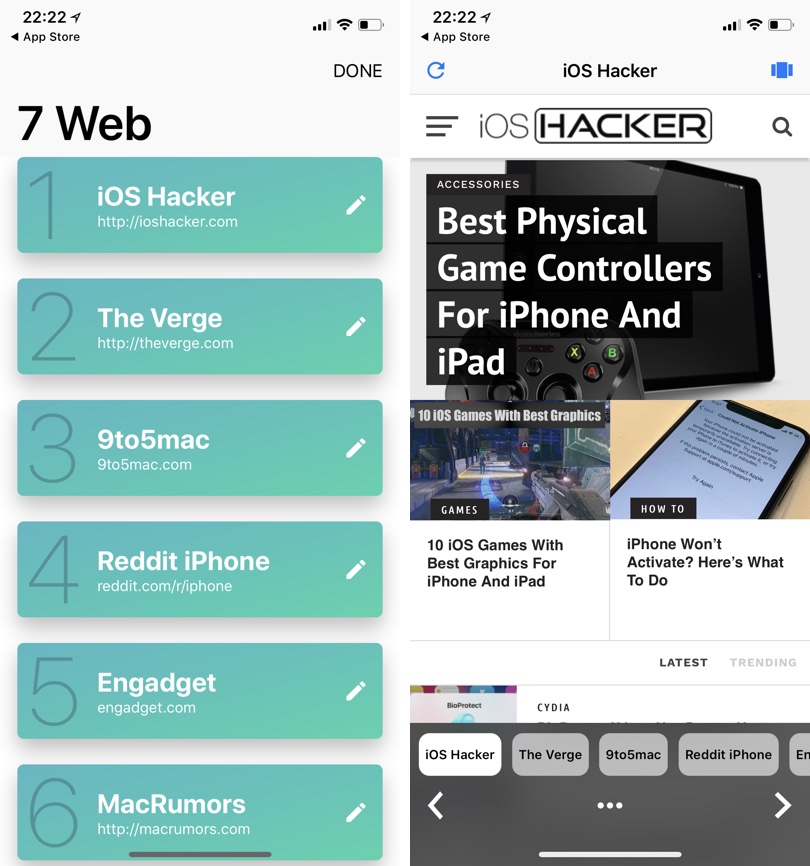 Most of us have favorite websites that we visit multiple times a day. Using Safari to visit several websites can be a time consuming task, even when you are using separate tabs for each of them. A new app called 7 Web makes the task easier.
With 7 Web you can add up to seven of your favorite and frequently visited websites at one place. Once the sites have been added you can launch the app whenever you want and visit these sites. The webpages are loaded together at the same time and you can quickly switch between the websites by simply swiping across them.
While you can swipe to access sites you also get a bar at the bottom, which lets you quickly switch from website 2 to website 6 without having to swipe multiple times, which is great.
To add a website enter its name and the URL, and you are all set to go. All your additions will be automatically synced between all your devices.
You can download 7 Web app from the App Store for free. It is available on both iPhone and iPad, and requires iOS 11 or above.