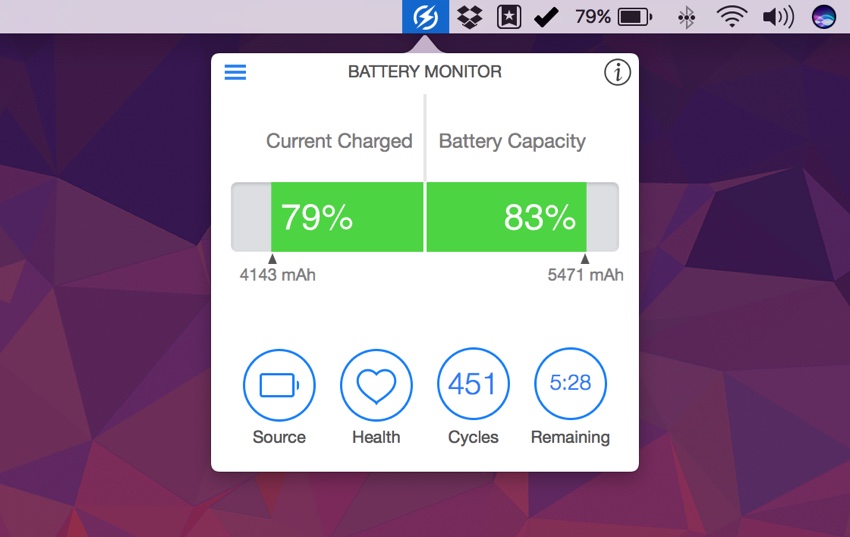 For a MacBook user keeping track of his or her MacBook's battery life is very important. With macOS Sierra 10.12.2 Apple has made it harder for users to see how much time is remaining before their device's battery will hit zero and die. To make your life easier you should download the Battery Monitor – Health and Usage Information app from the Mac App Store. The app as its name suggests makes it possible for users to keep an eye on their device's battery life.
With Battery Monitor you can see useful information about the battery including a quick overview on its health and status such as overall charge cycles and health. Perhaps more importantly you can see the current source of power and time remaining before your battery will die and needs recharging (something not available in macOS's default battery indicator section). You can even configure the app to directly show this information on the menu bar, which is very convenient.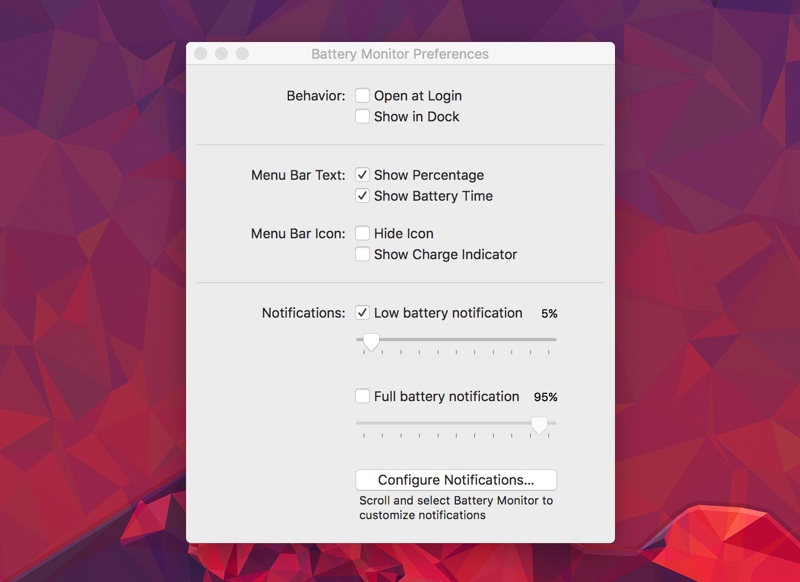 Battery Monitor app for Mac also allows users to choose when low and full battery alerts are displayed. For example, you can choose to have low battery alerts when the battery is at 20 percent, or battery full notification when it has charged 80 percent.
You also get to choose from three different themes including Default (pictured), Rainbow and Dark. Each theme gives the Battery Monitor popup a distinct look.
Battery Monitor – Health and Usage Information is available in the Mac App Store for free.