If you are a parent, then you should know the fact that the Internet is not a safe place for children. There is so much unfiltered online stuff available that is not suitable for children. Not to mention the dangers of them getting in contact with a stranger with malicious intent on one of the social networking sites. While iOS devices come with Restrictions options that are designed to give parents control over what their children do, they are certainly not foolproof.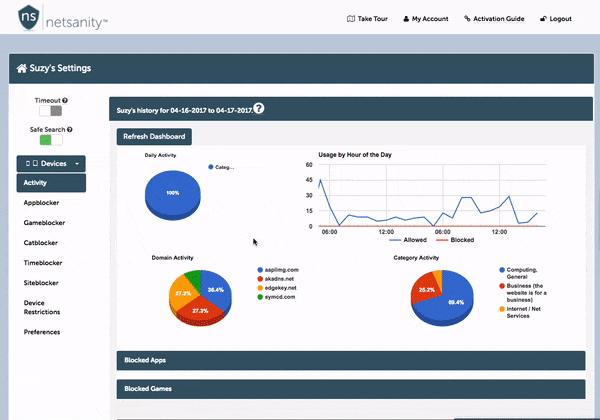 Netsanity offers powerful parental controls for Apple iOS devices that make it possible for parents to control the mobile devices their kids use without many compromises. With these tools parents can not only put time limits and app limits for their kids but they can also shield them from X-rated content. Netsanity offers a range of features designed in making the internet safe for children.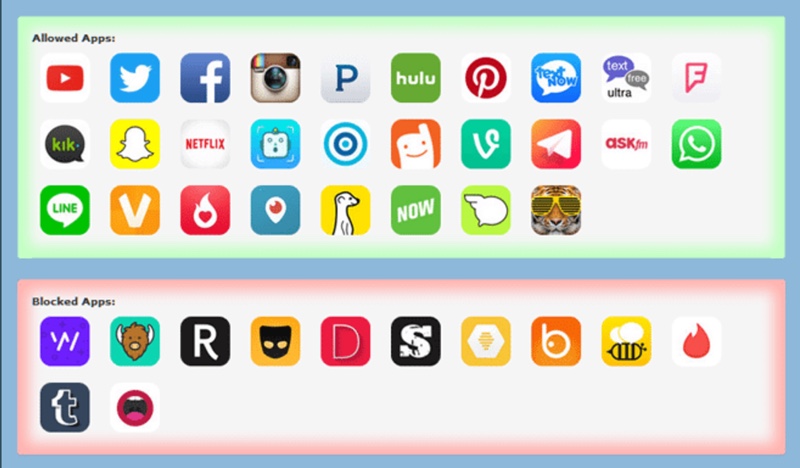 appblocker: By using Netsanity, you can prevent your children from opening specific internet-based apps on their iPhone, iPad or iPod touch. If you don't want them to access certain parts of the device or launch certain games, then you can simply block access to them. This feature is great if you want to restrict your children from using apps like Facebook, Snapchat etc.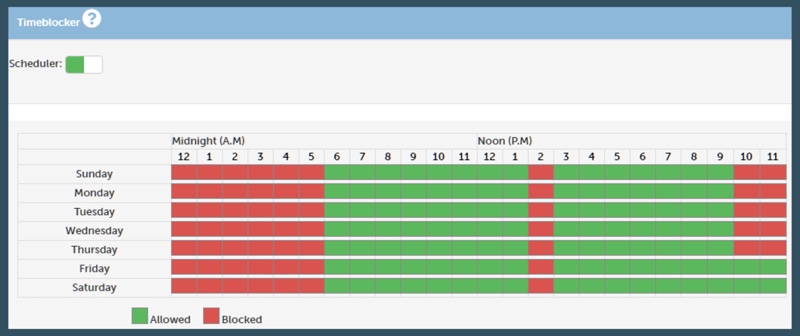 timeblocker: As a parent you get the ability to remotely enable or disable the Internet access on your child's device. You can allow the Internet access with one-hour increments even when you are not around. This is great for controlling study and bed times for children.
catblocker: With the catblocker feature you can disable over 30 categories of content preventing them from appearing on your child's iPhone or iPad. This includes hate speech, ads, unsuitable videos and other unsuitable things for children.
siteblocker: With siteblocker you can block access to certain websites so your children are not exposed to harmful web pages.
safesearch: The safesearch feature ensures your children are not searching for unsafe material online. With this feature all the searches made on popular search engines such as Google or Bing go through their content filters. As a result only safe search results and images are shown to the user.
locate: The locate feature lets you see the last known location of the device remotely. This lets you track the whereabouts of your children and find them if they go missing. Since there is no resident app on the child's device, the locate works on reverse-ip and triangulation, but if you don't have iCloud, it's a great backup.
The best thing about Netsanity is that it provides parents with a web based control panel, they call it the parental "dashboard", which they can access from any device of their choice no matter where they are.
Other features offered with Netsanity include auto-on VPN, multi device support, custom scheduler, ability to disable hardware features like camera and fingerprint scanner, prevent installation of new apps and more. They also have some proprietary ways to enforce VPN as well as using the Touch ID to prevent profile removal.
Netsanity is available with different pricing options, depending on how many device licenses are needed – with a premium and a Lite version. A Lite version with limited features is available for $10 per year. The premium versions start at $6.95 per month or $60 per year for a 1 device license. You can get better deals by adding additional licenses and using coupons for annual plans.
Disclosure: iOSHacker may receive a commission if you purchase products through our affiliate links. For more visit our privacy policy page.