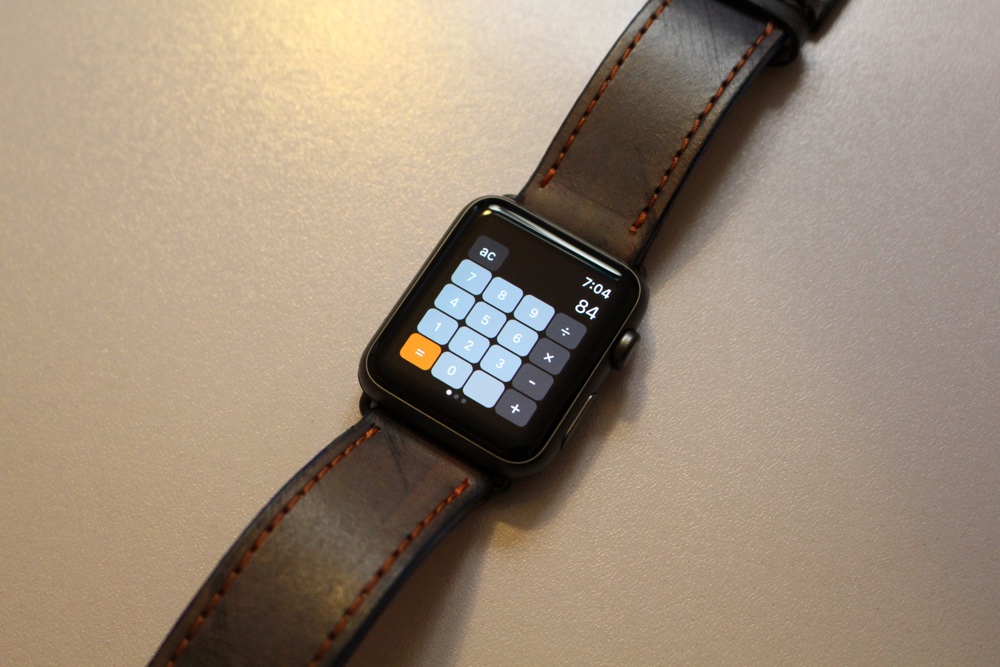 Apple seems to have a strange point of view when it comes to adding Calculator app to its devices. To this day iPad does not have a stock iPad Calculator app and it does not seem like it is going to get one any time soon. Apple Watch does not have a stock watchOS Calculator app either, which is a shame since it would be very convenient to performs quick calculations without having to take your iPhone out of your pocket.
Thankfully though there are plenty of Apple Watch Calculator Apps that you can download on your device. These apps are up to date and support watchOS 4, so you can download them on your brand new Apple Watch Series 3 and use them all the way into 2018. Read on to learn about the best calculator apps for Apple Watch.
Best Calculator apps for Apple Watch
These apps will turn your beautiful Apple Watch into a killer math machine that can finally compete with the classics like Casio Calculator Watch.
1. The Calculator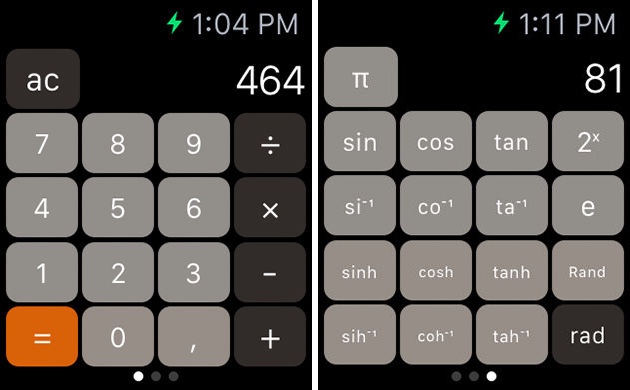 The Calculator is both a standard and Scientific Calculator for your Apple Watch. The best thing about this Calculator app for watchOS is that it also runs natively on all iOS devices so you can use it on your Apple Watch, iPhone and even iPad. It has features like built-in currency converter, easy to use paginated user-interface that lets you access the scientific calculator buttons by swiping on the screen, clean design and more. You can download it for free.
2. CalcBot 2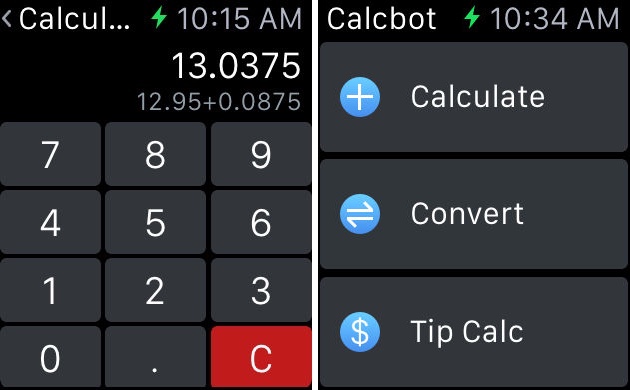 CalcBot 2 is also a Calculator app for Apple Watch with support for all iOS devices. It lets you perform basic calculations on your Apple Watch, however it also goes beyond that. Using CalcBot 2 you can also convert different units into each other and quickly calculate tips right on your Apple Watch. It can even let you split bills the right way. You can download CalcBot 2 app for free.
3. Calc Watch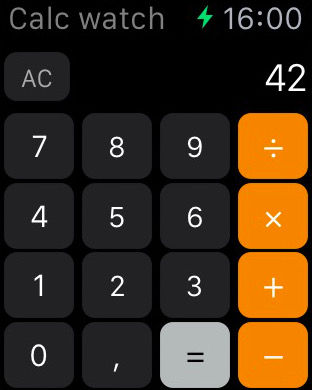 If you are looking for a basic Apple Watch Calculator, then Calc Watch is the way to go. It is a simple app that only lets you perform useful calculations on your Watch, which is what most of us need anyway. The design of this Watch calculator resembles very much to the design of iOS calculator app, so you will feel right at home. You can download Calc Watch for free.
4. Calculator‰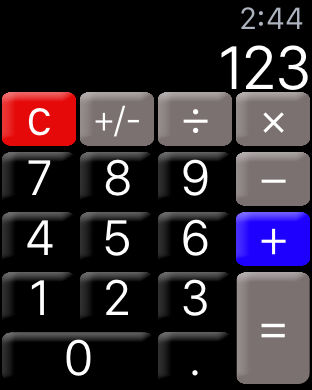 Next on our list of Apple Watch Calculator apps for 2018 is Calculator‰. It is also a simple Calculator app that will let you add, subtract, multiply and divide on the fly without having to take your iPhone out of the pocket. This simple to use app is the perfect calculator for your Apple Watch Series 3. You can download it from the App Store for free.
5. Calculator +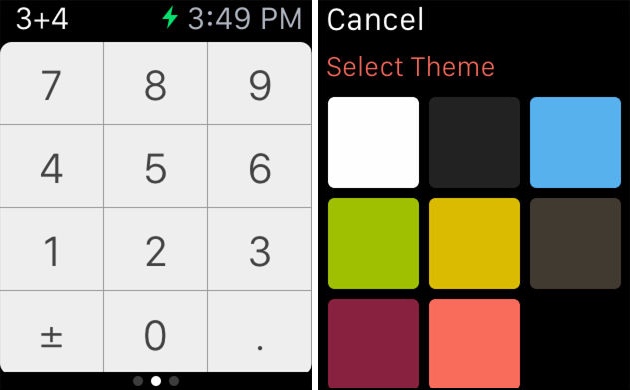 With Calculator + you get to customize the look of your Apple Watch Calculator, perform scientific calculations, copy and edit answers and more. It is capable of displaying both the answer and the equation at the same time, which is a great feat considering the small size of the Watch's screen. The buttons of this keyboard are also pretty large, making it easier for users to tap on them with greater accuracy. You can download Calculator+ from the App Store for free.
Honorary mention
CalConvert: This Calculator app for Apple Watch is a Math and Currency calculator allowing you to solve equations and convert one currency into an other from the same place. It is also available for free.
Disclosure: iOSHacker may receive a commission if you purchase products through our affiliate links. For more visit our privacy policy page.