If you are working on improving your figure and losing some weight, then these best iPhone weight loss apps are a must download for you. These apps have helped countless individuals in their journey of getting fit and they can also help you in achieving better results.
Speaking from personal experience watching your weight and figure can be a tough thing to do. Usually when you realize you have gained unwanted weight, it is already too late and path to return to your ideal weight is never easy.
Thankfully we live in a world dominated by smart devices and while they have the potential of having a negative impact on our lives, they also have a lot of positive uses.
Good news is there are several Apple Watch and iPhone weight loss apps that can help you in losing weight and improving your figure.
In this article we will share 4 weight loss apps for iPhone that will immensely help you in weight reduction. So without any further ado, let's take a look at the best iOS Apps to watch your weight and figure.
MyFitnessPal
NuMi
Lose It! Calorie Counter
MyPlate Calorie Counter
1. MyFitnessPal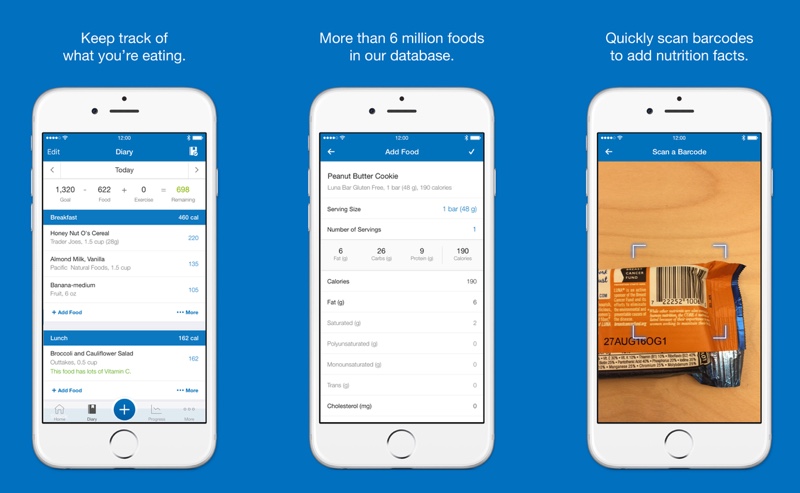 MyFitnessPal is perhaps the most popular weight loss app for iPhone and for good reason. This app helps users to meeting their weight loss goals, adopt a healthy diet and change their habits for a better lifestyle. With MyFitnessPal you can log your weight and track changes on a daily basis, log your food and see how many calories you are eating per meal, log foods that you eat in restaurants, learn about how you can change your diet with healthier choices and more. Salient features of the MyFitnessPal app include Apple Watch app, easy meal logging, reminders, goal setting and more. MyFitnessPal can be downloaded from the App Store for free.
2. NuMi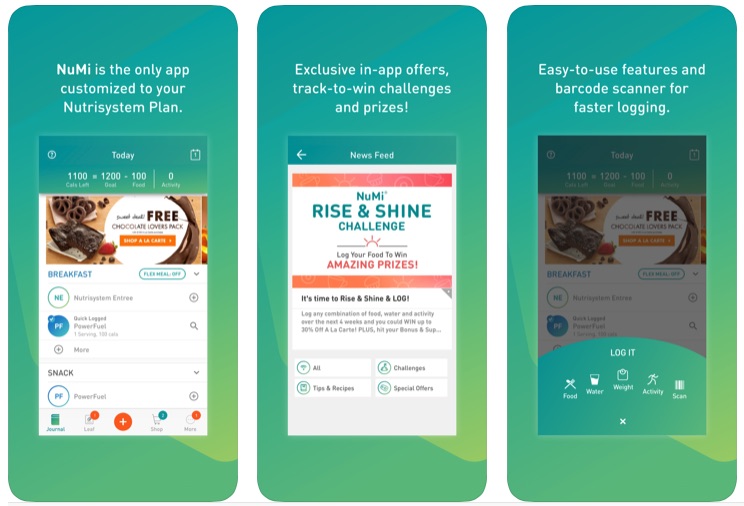 NuMi is the official Nutrisystem app that allows users to easily track their Nutrisystem Foods, activity, measurements, Flex Meals and more. The app offers easy tracking with tools like barcode scanner for tracking foods you eat, fast logging for Nutrisystem meals, PowerFuels, SmartCarbs etc. The app also has the ability to plan Flex Meals with Nutrisystem recipes and more.
Other features of the app include Plan Guidance feature that enables user to show their PowerFuel and SmartCarb allotment per meal and Smart Reminders for logging meals, water intake, weight and activity tracking. You can read the complete Nutrisystem review here.
You can download the NuMi Nutrisystem app from the App Store for free.
3. Lost It! Calorie Counter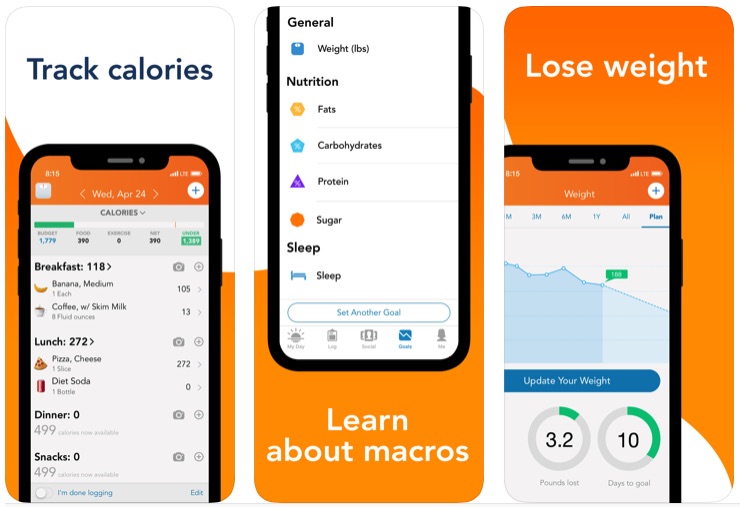 Next on our list of iPhone weight loss apps is Lose It! calorie counter app. This app needs to be on every iOS user's device, even if you are not actively trying to lose weight. This app lets you stay healthy and maintain your figure by tracking what you eat, enabling you to effectively meet your intake goals.
In addition to tracking your food intake you can also track your exercises, which can be immensely helpful in weight loss. In the app you can set goals and adjust your activity and eating habits to meet them. Other features of Lose It calorie counter app include barcode scanning, macros, recipes, themes to customize app's look and more. You can download Lose It! calorie counter for free from the App Store.
4. MyPlate Calorie Counter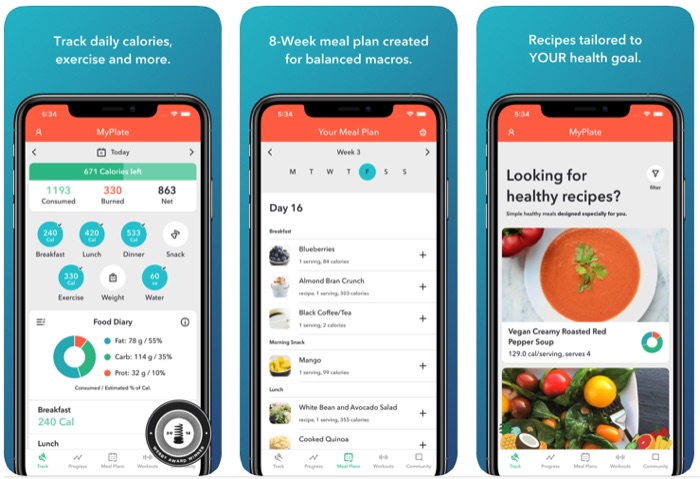 With MyPlate Calorie Counter app you can make your journey of weight loss much easier. This app will let you effectively track food, exercises and more. With its support for both iPhone and Apple Watch you can make sure you are always on top of your game when logging your food.
The app has a database of 2 million foods, which means it allows you to track your food intake with zero troubles. You can also take advantage of the built-in barcode scanner to track foods that come with them. Other notable features of the MyPlate Calorie Counter app include meal reminders, Health app support, meal plans and more. You can download MyPlate Calorie Counter from the App Store for free.
There you go folks, these are some weight loss apps for iPhone that everyone needs to have on their devices. Do you have any other app that you want others to know about? Let us know in the comments section below.