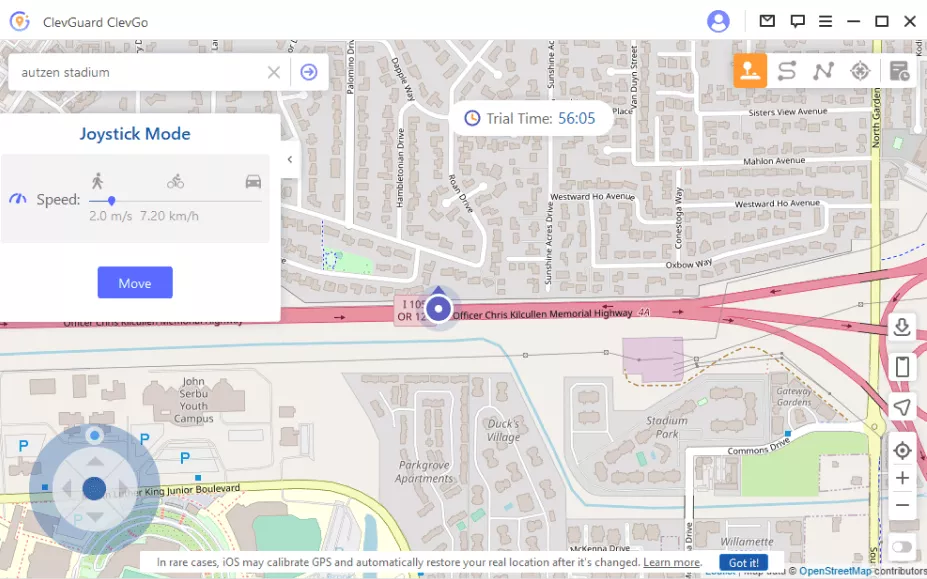 If you are a fan of the popular Pokèmon Go game for iPhone, then you would know the game demands lots of mobility from its players. While this is the main reason why this game is so interesting and fun to play, there are times when you do not want to physically move just to play the game.
Luckily there are location spoofing software for iOS that enable users to spoof their movement all while staying in one place. These tools give users the ability to fake their iPhone's location and play the game as if they were physically moving.
There are several location spoofing software that can be used to spoof an iPhone's location, but today we are focusing on the ClevGo tool, as it is the most comprehensive tool to spoof location for Pokèmon Go without getting banned.
The best thing about CleveGuard CleveGo – GPS Location Spoofer tool is that it allows users to change their device's GPS location to anywhere they like on the globe. This means you can use the tool to change your location to a different city with ease.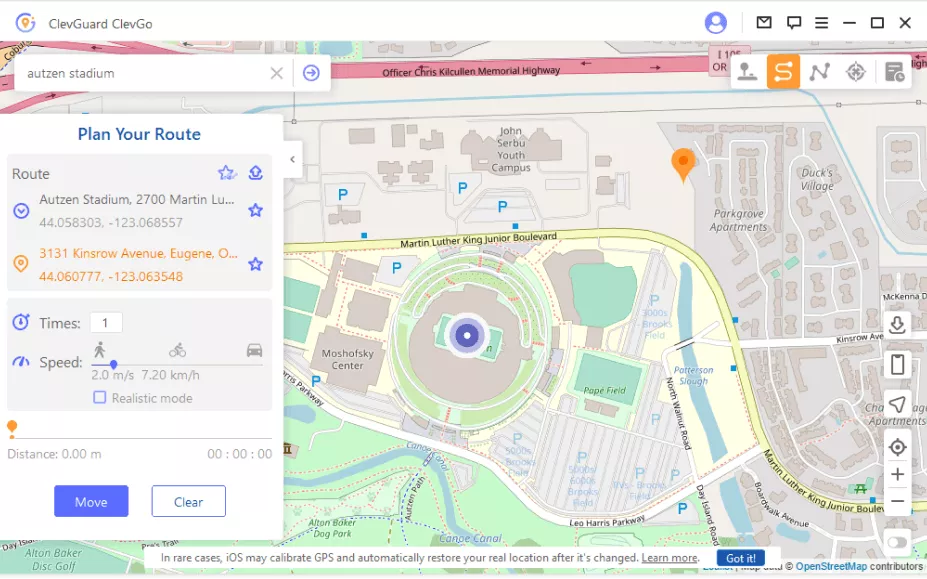 While our main focus in this article is on Pokèmon Go, this tool is not limited to this game only and can be used to spoof locations for any location-based app. This includes other games, dating apps, communication apps and more. You can also trick social media apps and make posts by tagging fake locations, which gives you a fun way of tricking friends that you are somewhere else.
Playing Pokèmon Go with ClevGuard ClevGo becomes even more fun thanks to its joystick feature, which allows users to easily move around a map using an on-screen joystick. Users can also control their route and speed of GPS movement, which prevents the game from detecting location spoofing and banning the user.
Some of the key features of ClevGo tool include:
Ability to change an iPhone's location to anywhere in the world.
Joystick feature, that allows users to move around on a map easily.
Customizable speed and route for GPS movement.
Support for iOS 16 or later.
Use ClevGuard ClevGo To Spoof Location
Using ClevGuard ClevGo tool is very easy and simple, as we have demonstrated in the detailed instruction below.
Step 1. Download and run ClevGuard ClevGo tool from the official website.
Step 2. Now connect your iPhone to your computer using a USB cable. Then tap on the 'Trust' button and enter your iPhone's passcode when prompted.
Step 3. ClevGo will now load the map on your computer's screen and show you the current location of your device.
Step 4. Now select Teleport Mode option from the upper right corner and enter a location you want to be teleported to. Then click on the Move button.
Note: Alternatively, you can click on the Two-spot Mode option and enter your initial and final location. This mode will simulate a point A to point B movement, while also allowing you to choose your desired movement speed.
There's also a Multi-spot mode, which lets you place multiple pins on a map and set a customized route. Once you have selected your multi-stop route you can make the tool simulate walking or driving speed over your chosen points.
ClevGuard ClevGo is a paid tool and costs $49.99 per year. You can also opt for a 1-month subscription at a discounted price of $12.99 or purchase a lifetime license for $79.99.
Download ClevGuard ClevGo tool for Mac and Windows:
Other iOS Location Spoofing Tools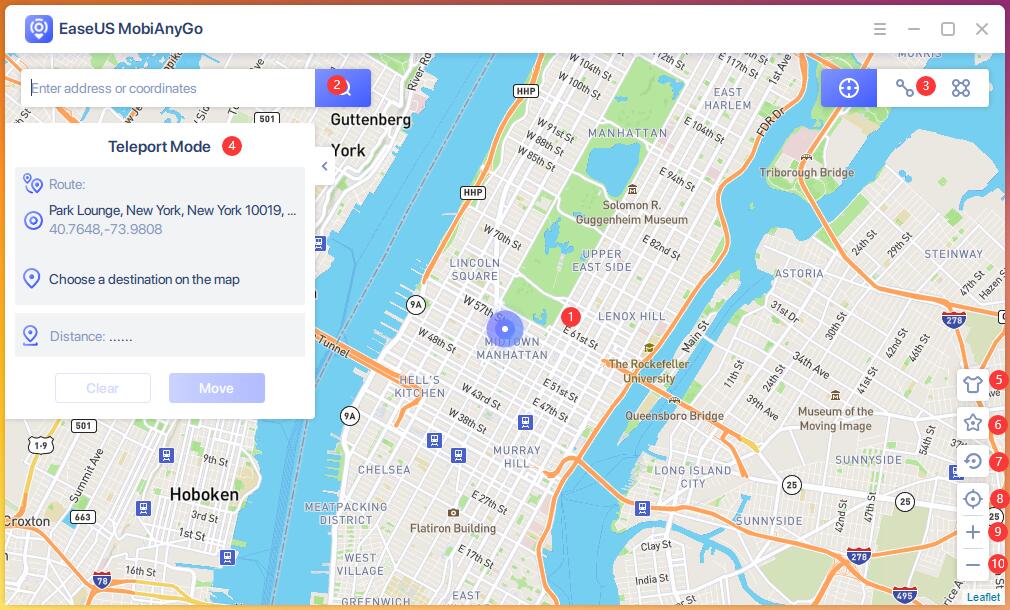 EaseUS MobiAnyGo: EaseUS MobiAnyGo tool also helps users to simulate their GPS location with ease. This tool is designed to help users in changing their iPhone's location to anywhere on the globe with just a single click. You can use MobiAnyGo tool to simulate GPS movement, customize routes with multiple stops and set coordinates to anywhere you want.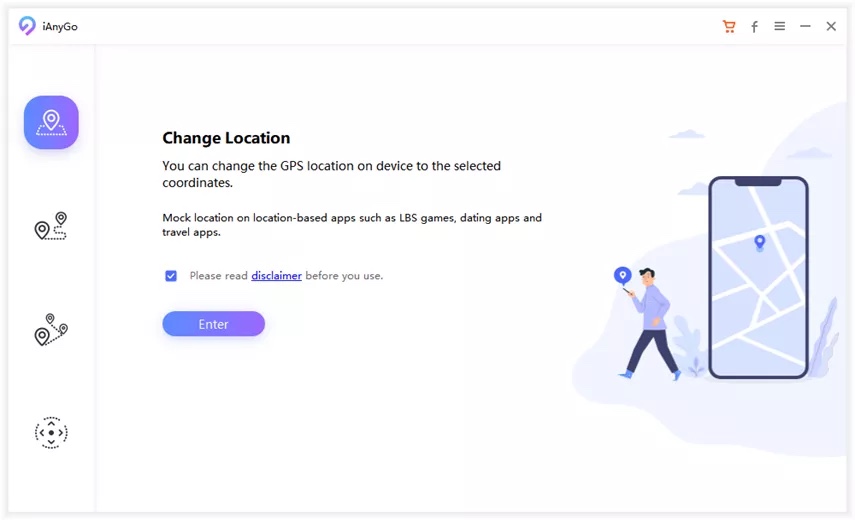 Tenorshare iAnyGo: iAnyGo tool is another great locating spoofing tool that allows iPhone users to change their location with a single click. This tool can also simulate GPS movement at the user's desired speed and supports features like GPS Joystick control, the ability to import GPX files, a favorite place-saving feature, and more. This tool can be used with Pokèmon Go, Ingress, and other social media apps.
There you have it folks, these are the best iOS location spoofing tools that you can start using and become a better player of Pokèmon Go game.
While ClevGuard ClevGo is one of the best location spoofing tools for iOS users, EaseUS MobiAnyGo and Tenorshare iAnyGo are also great alternatives for this purpose.
What do you think about these iOS location spoofing tools? Would you be using them to play Pokèmon Go game on your iPhone? Let us know in the comments below.