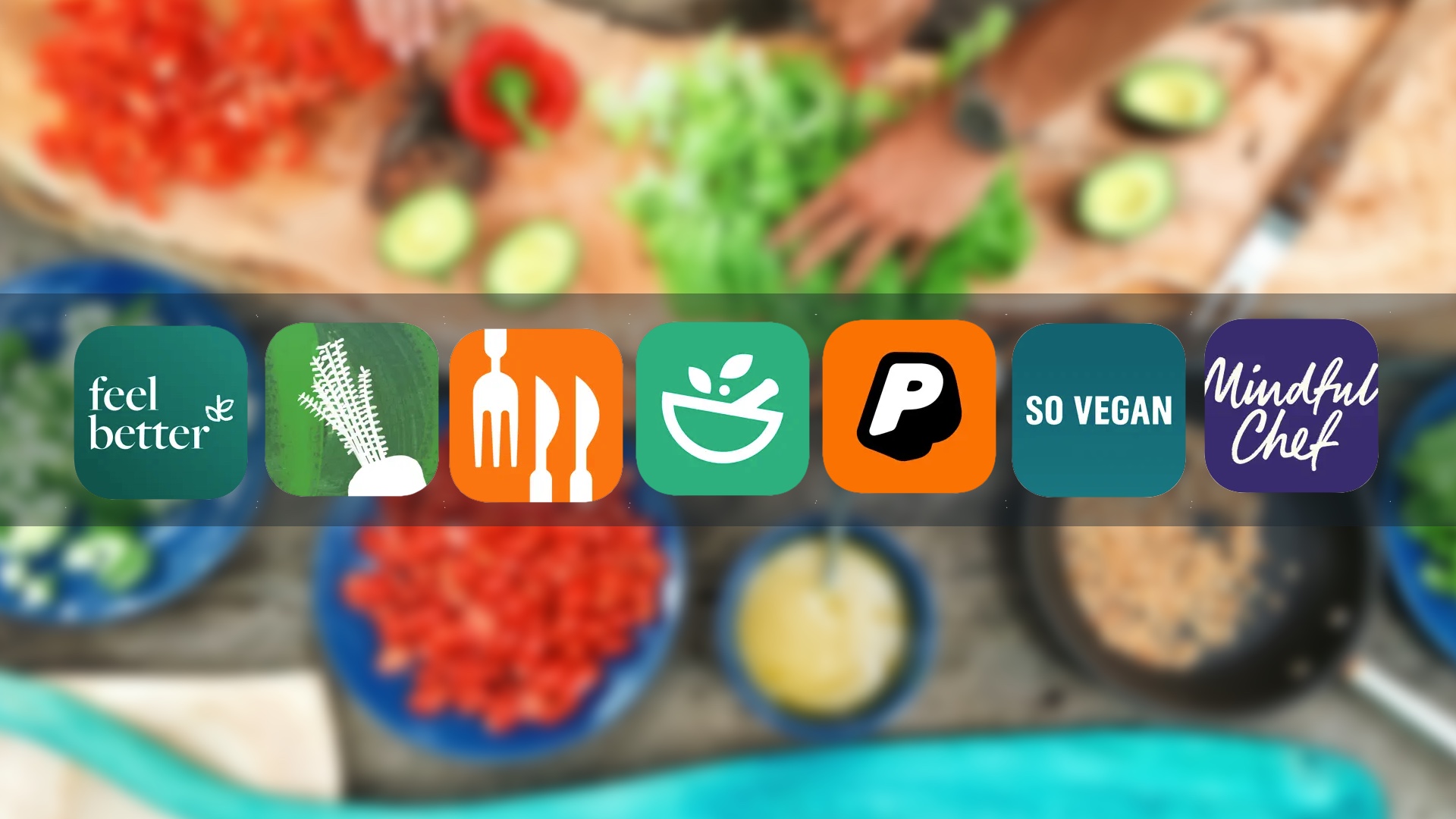 If you're someone who is looking for the best recipe apps that help with preparing healthy meals at home, then we have the perfect selection of apps for you in 2023.
Is there anything better than a meal that takes less than 30 minutes to prepare, one that has ten or fewer ingredients, or one that uses leftover ingredients from the fridge? 
However, preparing a healthy dinner is the last thing most people want to cook after a long day at work or school.
After a busy day, you may not have the energy to prepare a meal, and it can be time-consuming to cook something from scratch.
Fortunately, a quick search on your iPhone and some search filters can help you find a recipe that meets your specific requirements.
In this article, let's share the best recipe apps free with you!
Best Recipe Apps for Cooking Healthy Foods in 2023
If you're looking for culinary inspiration, the best apps for preparing a healthy meal may be the answer. In addition to making your kitchen experience better, they will produce tasty results for you and others who have the pleasure of eating with you.
Here's our list of the best healthy recipe apps.
1. The Doctor's Kitchen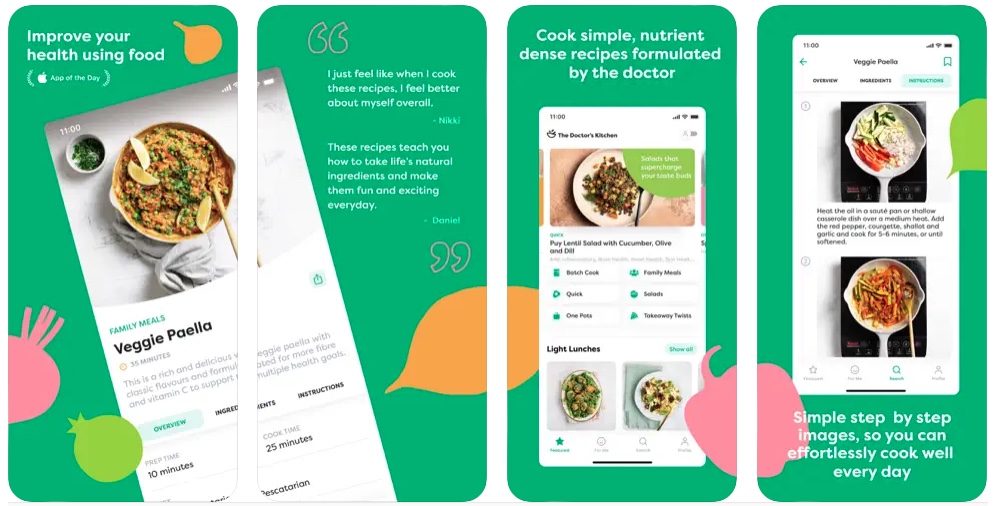 If you're looking to eat better or sustain and improve your brain health, The Doctor's Kitchen has what you need.
You can join the tens of thousands of people who improved their energy levels, sleep, weight, and well-being after committing to Doctor's Kitchen recipes.
Instead of counting calories or macronutrients like other apps, this app pays close attention to a recipe's overall quality by analyzing its unique elements and ingredients. Plus, the number of vegetables in each meal, as well as the inflammation balance is determined by scientific research.
There is a nutrition calculator in the app that provides more accurate nutrition information. In addition, you can quickly gauge the micronutrient contribution to a meal using the graphic display of micronutrient values for each meal.
Install The Doctor's Kitchen from the App Store
2. feel better | deliciously ella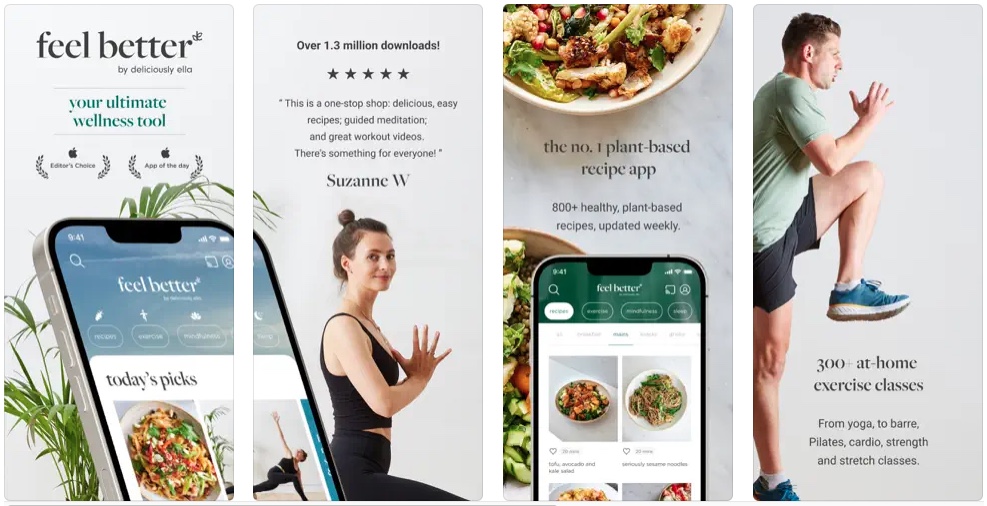 The Feel Better app combines simple, effective ways to improve your health with plant-based recipes, exercise, mindfulness, and sleep through one easy-to-use app.
Feel Better covers all facets of health and wellness. You can find more than 700 plant-based recipes on this app.
The app has a completely new look and feels improved navigation, and more plant-based recipes, workouts, and wellness inspiration than ever before.
If you are looking to revitalize your fitness program, there are 250 movement classes you can choose from. These classes include yoga, pilates, barre, stretching, and cardio classes.
Install feel better | deliciously ella from the App Store today
3. Mindful Chef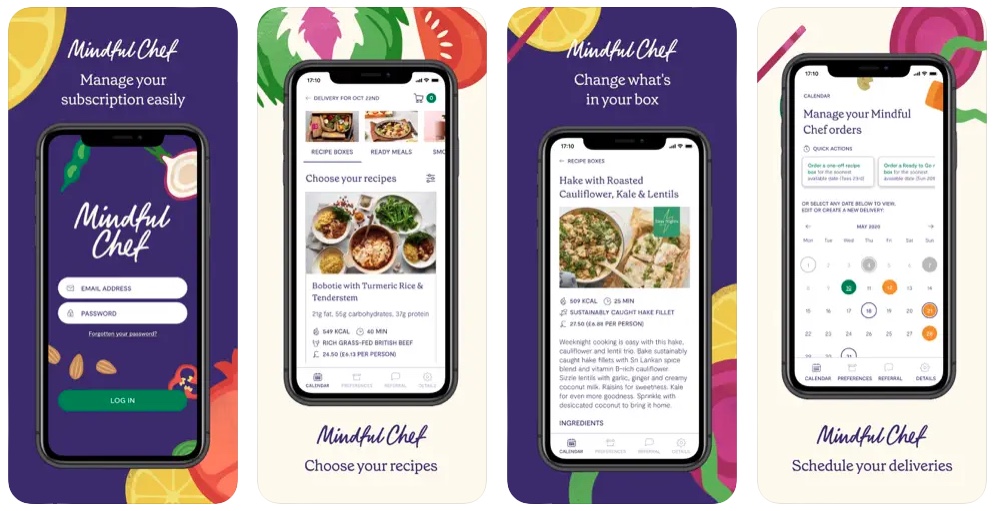 The Mindful Chef app makes eating healthy even easier. With a few taps, manage upcoming deliveries and subscription preferences and the company will make sure that healthy ingredients for delicious recipes arrive at your doorstep on time.
How can the app help you?
Manage your delivery preferences, skip a delivery up to nine weeks in advance, and pause your subscription if necessary.
You can avail of discounts on your subscription as well just by referring this app to a friend!
Additionally, you can edit your personal details, delivery address, and contact preferences in the app.
Install Mindful Chef from the App Store today
4. SO VEGAN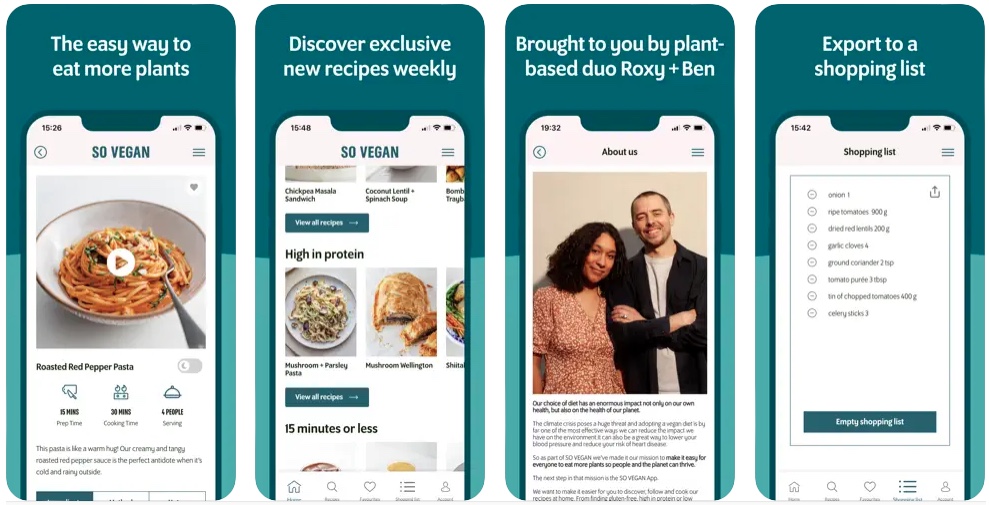 SO VEGAN encourages vegan cooking at home by providing delicious and simple recipes. It has been So Vegan's mission for the past half dozen years to make eating more plants easier for everyone.
With the SO VEGAN App, you can prepare simple, tasty, and healthy plant-based meals with new and exclusive recipes.
Whether you're looking for low-ingredient dinners, one-pot wonders, quick salads, or epic desserts, the app has got you covered
You can easily access your favorite recipes when needed by saving them, adding ingredients to an itemized shopping list, and selecting between metric and customary measurements.
Install SO VEGAN from the App Store today
5. Peckish: It's all in the dish!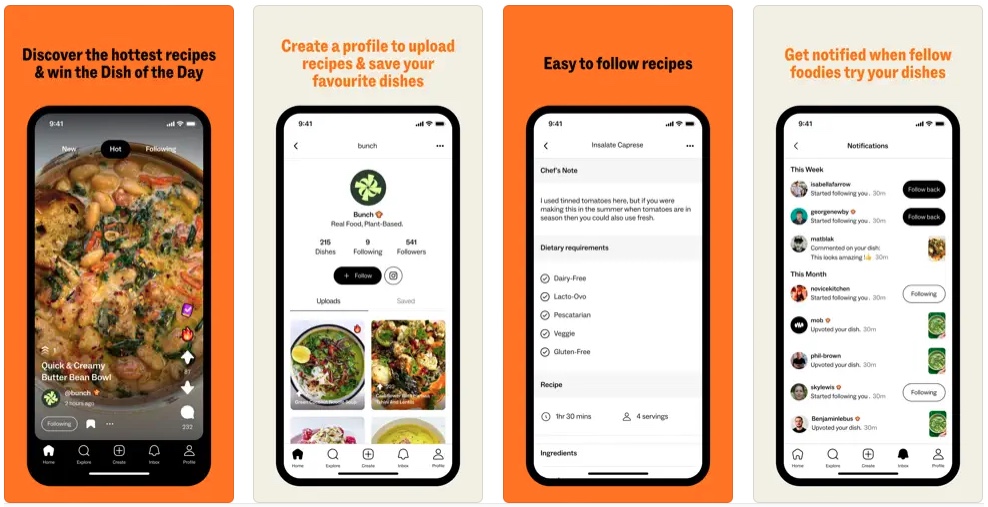 The hottest online destination for foodies is Peckish. This is one of the best cooking apps for iPhone. The app allows users to upvote their favorite recipes; share the method, ingredients, and videos of the brilliant dishes they've made; and interact as a community of like-minded people united by food. You can find thousands of real recipes from real people for dishes you'll cook.
In addition to creating meaningful connections within the platform, Peckish is dedicated to creating a community of food lovers to share experiences and ideas. The platform connects hungry, passionate, and dedicated people – both on the app and at the table – who share a passion for food and cooking.
Install Peckish: It's all in the dish! from the App Store today
6. Riverford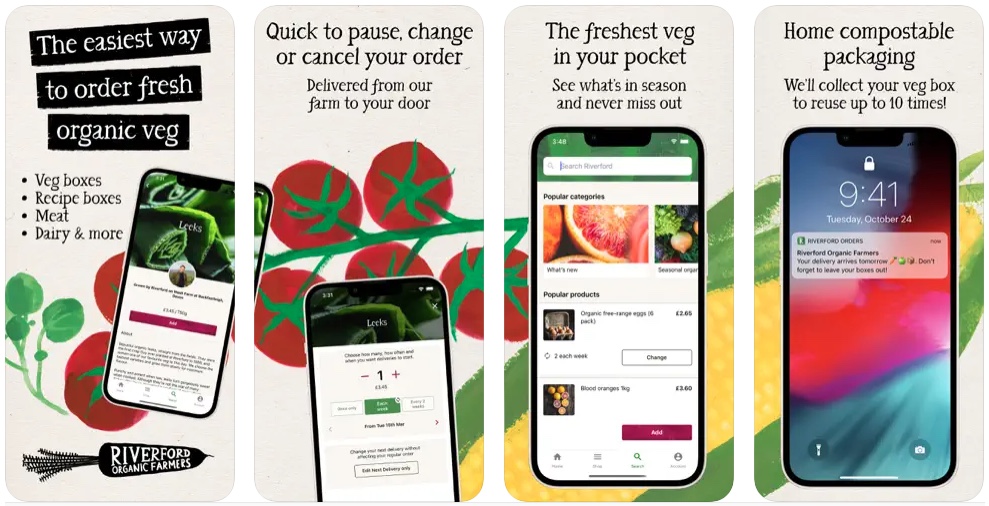 Riverford's easy order app makes buying seasonal organic vegetables easy. You can shop wherever and whenever you want, and never forget your beans again! With a brilliantly designed customer-centric interface, it makes managing your order a breeze.
The Riverford app has it all, from seasonal veg boxes to inspiring recipe boxes to enough organic food for a family, that too, at affordable prices.
For 30 years, Riverford has been farming organically, delivering unrivaled flavor: from the sweetest tomatoes to the carrotiest carrots. They even won The Observer's Ethical Product of the Decade award for their iconic seasonal veg boxes.
Install Riverford from the App Store today
7. MealPrepPro Meal Plans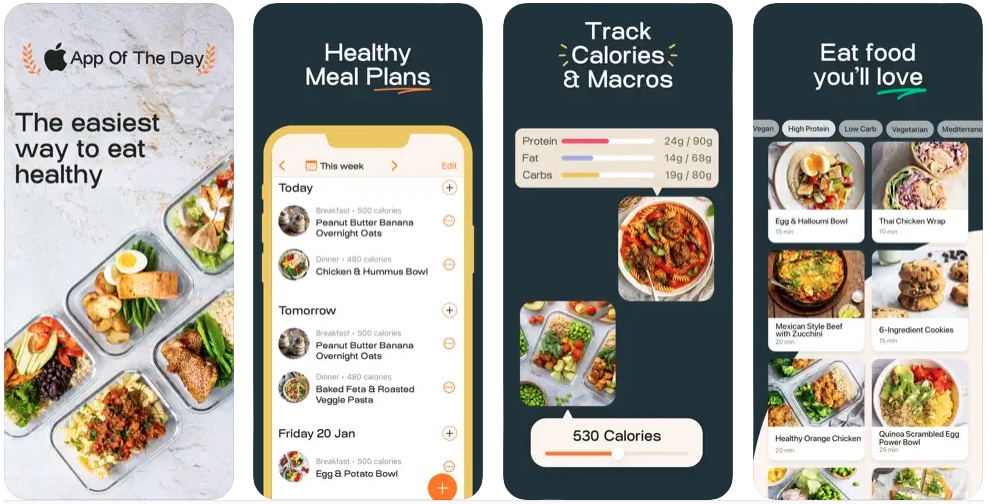 This app called MealPrepPro offers meal planning services on a subscription basis. In addition to grain bowls, chia puddings, and sheet-pan meals, it also offers a variety of health-focused recipes. The app creates a weekly menu plan based on the type of plan you choose, such as high protein, Mediterranean, low-carb, keto, vegan, vegetarian, or pescatarian.
You can also make budget-friendly meals and reduce grocery trips with a pantry staples-focused plan. The flexible plan includes recipes from all food categories if you do not wish to follow a particular diet. By tapping on the swap button for a particular recipe, you can add your recipes to the planner.
A particular benefit of the app is the prep ahead feature, which is especially handy. From no prep to complete prep, you can choose your level of preparation. The recipes include nutrition information, prep time, and freezing information. The app lets you connect directly to Instacart when you're ready to do your grocery shopping. One of the most useful features is the water consumption tracker.
Install MealPrepPro Meal Plans from the App Store today
To Conclude
Without breaking a sweat, you can cook a delicious dinner with any of these best recipe apps. Some of these apps also include additional cooking-related features, such as the ability to organize and save recipes, instructions to help you improve your skills, and a way to organize your pantry easily.
Save time and effort, and discover new recipes you would never have discovered otherwise.
If you could pick one recipe and cooking app that would suit the needs of you and your family, what would it be? Let us know in the comments.