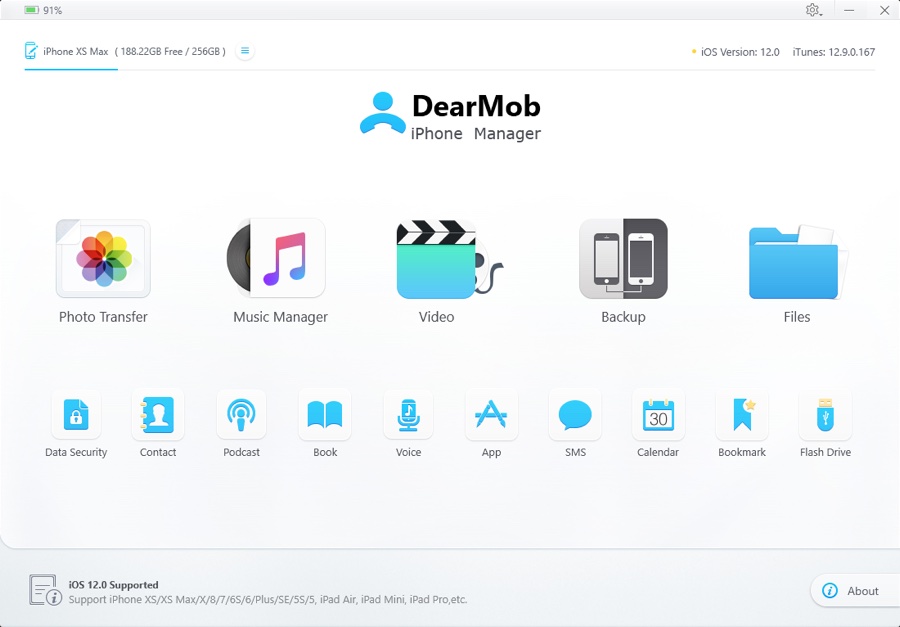 Is your iPhone photo library becoming an unorganized mess as your picture collections grow? It's even harder if you are maintaining multiple photo libraries across devices such as iPhone, iPad and Mac. If you are looking for a more efficient way of managing your data, then look no further than DearMob iPhone Manager for Mac to nip the trouble in the bud. This handy iOS manager makes it super easy for users to backup and restore their iPhone, iPad and iPod touch without iTunes. DearMob iPhone Manager is capable of handling multiple types of data including but not limited to photos, music, messages, contacts and more.
Best thing about this iOS manager is that it offers 1-click functionality so you can rest assured that your data will be backed up and transferred between your devices without any hassle. DearMob also takes care of data security as it transfers iPhone data with encryption. It allows users to live an iTunes-free life. It is even capable of running without any Apple service, so you can use it even if you don't have iTunes installed on your machine, which is especially great for Windows users.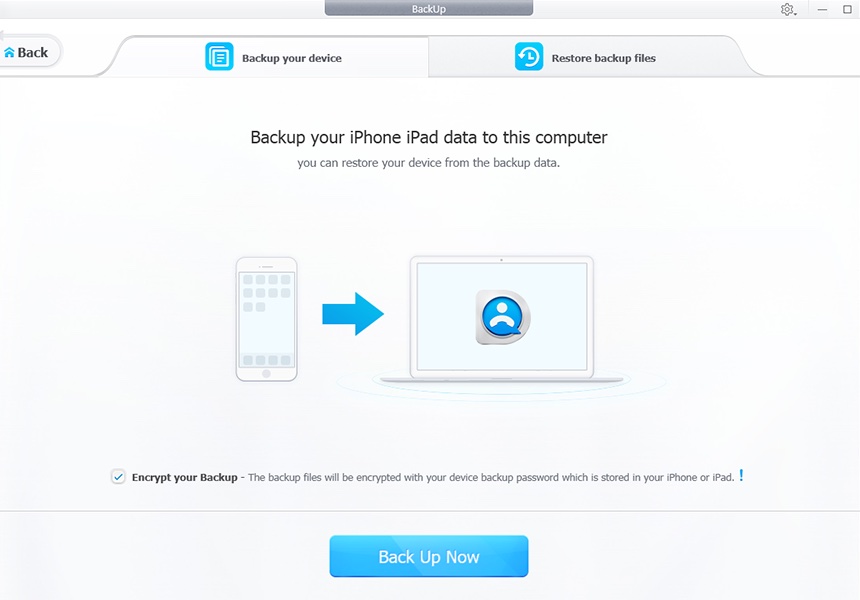 DearMob iPhone Manager also makes it possible for users to backup podcasts, books, voice memos, ringtones, app data and calendar items. Another handy feature of this app enables users to use their iPhone as an external USB hard drive, something that is not possible by default. With the USB functionality you can store files directly on your iPhone's storage and carry the data stealthily.
One of the best features of this tool is its iPhone photo transfer feature, which allows users to transfer their photos between their iPhone and iPad. The tool offers two-way transfers so you can transfer photos from your iPhone or copy photos from your computer to your iOS device. While the tool supports bulk transfers, you also get the ability to selectively transfer specific photos, which can be very useful for those who have hundreds of photos stored on their devices.
One of my favorite feature of DearMob iPhone Manager's is its ability to convert HEIC to JPG format and this alone makes it one of the best iPhone photo managers out there. This little features makes the life of iPhone users easier since they can readily share photos taken with their iPhone with anyone they like. The photo transfer feature is great for iPhonegraphers too, as it keeps the photo metadata so you can get an image's shooting time and geo tag.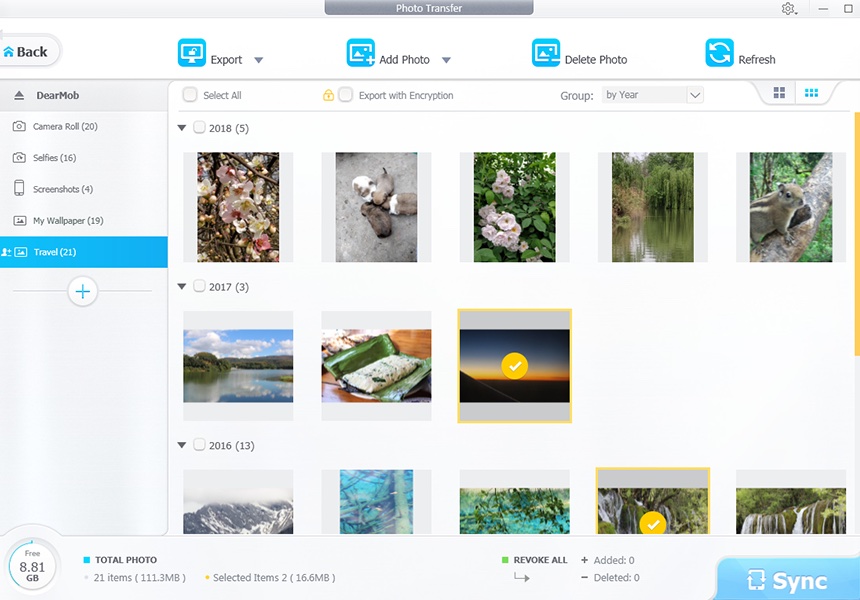 This tool supports live photos, allowing users to transfer live photos as videos. You can also transfer a specific frame of a live photo as a still photo, with the ability to select specific frames.
DearMob iPhone Manager's users can also transfer iPhone photos that come from different third-party applications such as WhatsApp, Instagram, Pinterest and more. It is a great tool for those who want to transfer their photos from old iPhone to the new iPhone XR, XS or XS Max.
The photo transfer between iPhone and computer can be done with full security as it password protects the transfers while the data is being transmitted and while it is stored on your computer. The tool uses multiple aced encryption algorithm for both asymmetric and symmetric cryptography to make sure your data stays secure.
DearMob iPhone Manager is available for $39.95. However you can get DearMob iPhone Manager for free with DearMob Holiday Sweepstakes, which gives users the opportunity to download DearMob iPhone Manager without buying a license. In order to participate in the giveaway just go to their site, choose your platform and enter your email address. You also get a chance to win a Digital Photo Frame worth $159 (10 available) by entering their giveaway.
Disclosure: iOSHacker may receive a commission if you purchase products through our affiliate links. For more visit our privacy policy page.