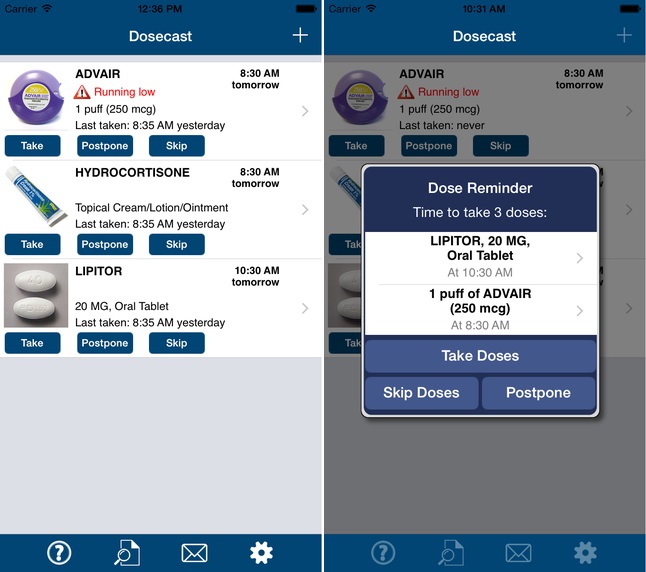 If you take medication on daily or weekly basis then you would know how hard it can be to follow a schedule. Luckily for us there are several apps that help users in staying on top of their medication schedule. One such app is Dosecast, which reminds users when its time to take a medicine. The app becomes even more useful when you have to take different medicines at different times of the day. Dosecast's main feature may be reminding you about when to take medication, however it has many other features that make it much more useful.
Dosecast allows users to enter the name of the drug and dosage information along with notes and directions on how to take it. Along with that the app has a database of drugs that you can get by getting the in-app purchase. This will make things easier for you since then you won't have to enter details about a drug manually.
Other useful features of Dosecast app include notifications, ability for users to postpone reminders, smart silencing feature that make the app aware of when you are sleeping, scheduling and more.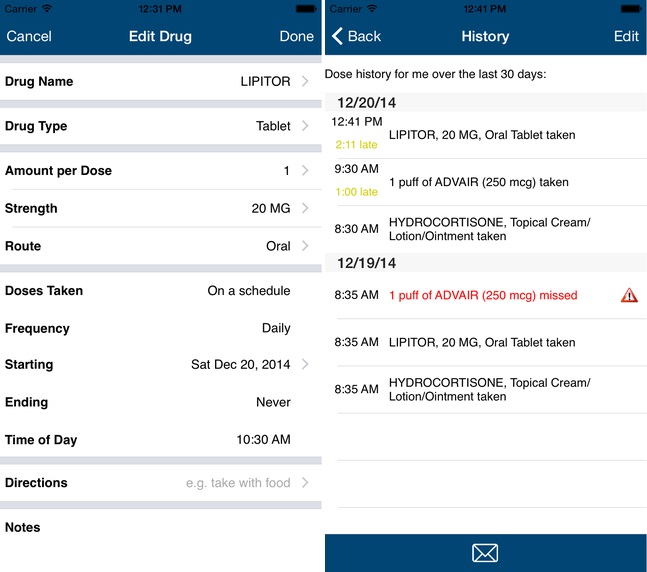 The app is also capable of keeping track of drugs and how you take them, such as injections, drops, patches, liquid doses etc.
With Dosecast's advanced features you won't need another app for your medication tracking and reminder needs. You can download it from the App Store for free. It works on all iOS devices.