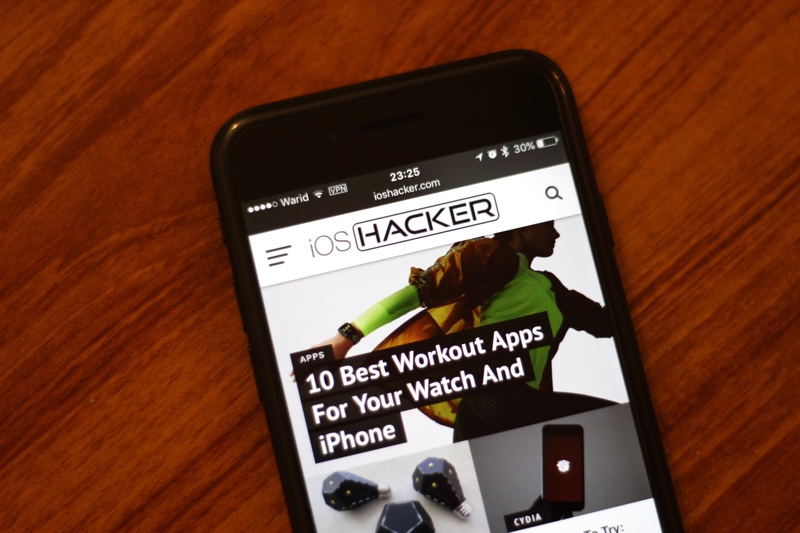 If you are someone who cares about protecting his or her privacy online, then using a VPN is a no brainer. If you don't know what it is, VPN is a Virtual Private Network, which makes it possible for users to browse the Internet anonymously. When a VPN is turned on you can not only use the Internet privately but also access parts of the Internet that may not be available at your current location due to government sanctioned blockages or limitations imposed by the service you are trying to access.
There are so many advantages of using a VPN that includes having the ability to browse the Internet securely when using a public Wi-Fi, avoiding surveillance, accessing blocked content, having a secure connection between you and sites and more. There are plenty of free and paid VPN services out there that offer different features and more importantly different amount of bandwidth.
To be able to use a VPN on your iPhone or iPad you first need to find a decent VPN service. There are plenty of options out there, with the quality options being available with a monthly or yearly fee. If you are not interested in paying, then you can also find free iPhone VPN service but that will most likely come with a limited bandwidth. Most recommended VPNs for iPhone are NordVPN, IP Vanish and VPN Unlimited. However, it's always wise to read online reviews for each software (VPN Unlimited, IPVanish, NordVPN). We have also done a roundup of VPN apps for iPhone that you can check out when considering the best option for yourself.
Setting up the VPN service on iPhone or iPad
Once you have chosen the most suitable VPN service for yourself you can follow the steps below.
Once you have downloaded the app open it. The app will ask you to add VPN Configurations. Tap on 'Allow'.
Now VPN section of the Settings app will open. Your device will ask you to scan your finger in order to authorize the adding of VPN Configurations. Once you do so, the VPN app will be all set to go.
Open Settings app on your iPhone or iPad and go to 'General'.
Scroll down and tap on the 'VPN' option.
On the VPN screen you will see a list of VPN services that have been installed on your device. Tap on 'i' button for the VPN app you want to use on-demand.
Finally enable the toggle for 'Connect On Demand'. This will enable this VPN service every time you need to access the internet.
You can skip the sixth step if you don't want to turn on the VPN every time you access the Internet from your device. In that case you can manually turn on VPN by opening the VPN app every time you want to use it or by going to Settings > General > VPN and turn the 'Status' toggle On.
Disclosure: iOSHacker may receive a commission if you purchase products through our affiliate links. For more visit our privacy policy page.