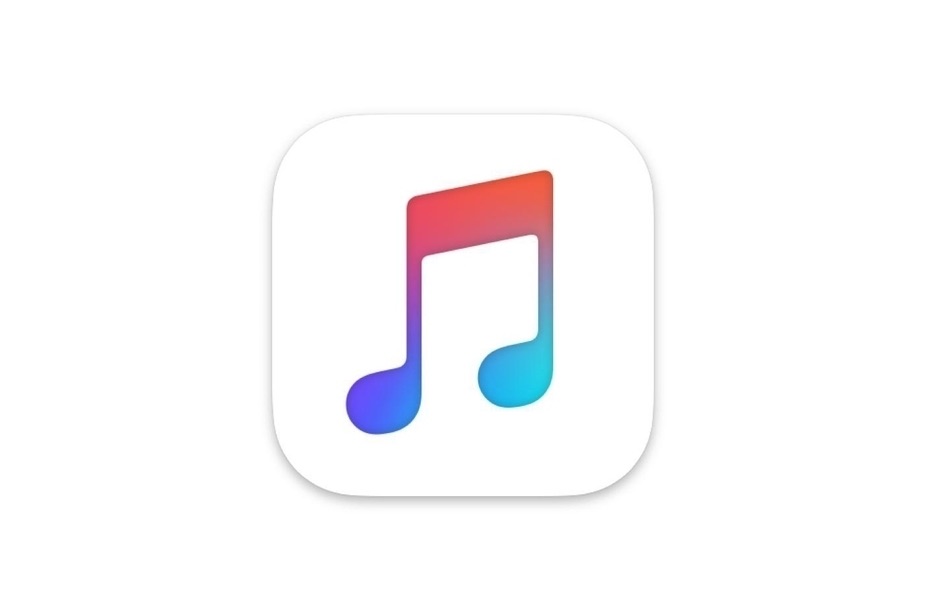 iOS 13 brings major changes to the stock Music app. With the new update we get the new Time Synced lyrics and Up Next features. Both of these features can be easily accessed through the Now Playing screen.
However some core Music app features that includes Repeat, Repeat All and Shuffle are not directly visible on the Music app leading some users to believe that Apple has completely removed them. Good news is these features are still part of the Music app and are easily accessible once you know where to look for them.
Shuffle and Repeat Options in Music App
Shuffle and Repeat Settings make it easier for users to enjoy their music, especially when they are listening to their favorite playlists. The Shuffle option will play a random song on the playlist, while the Repeat mode will allow user to listen to the same song or playlist over and over again.
Accessing Repeat And Shuffle Options In iOS 13 Music App
You can find Repeat, Repeat All and Shuffle buttons in iOS 13 Music app by following the simple steps below.
1. Launch the Music app and play any song of your choice.
2. Once you are on the Now Playing screen tap on the 'Up Next' button as pointed in the screenshot below.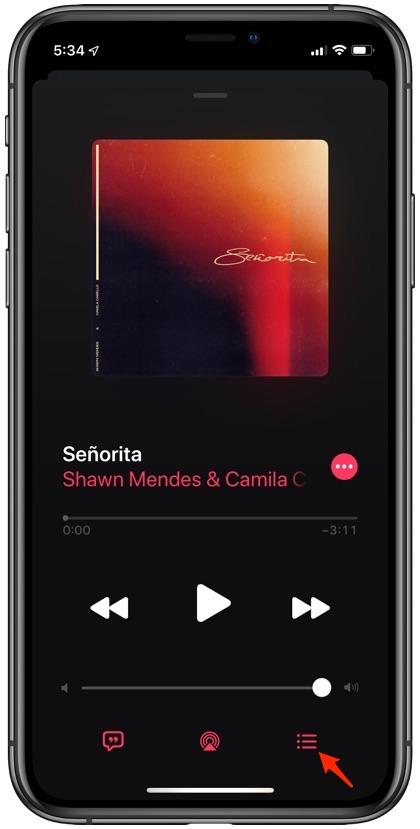 3. Doing so will reveal the playlist. Now look at top right corner of the screen, there you will find buttons for both Shuffle and Repeat.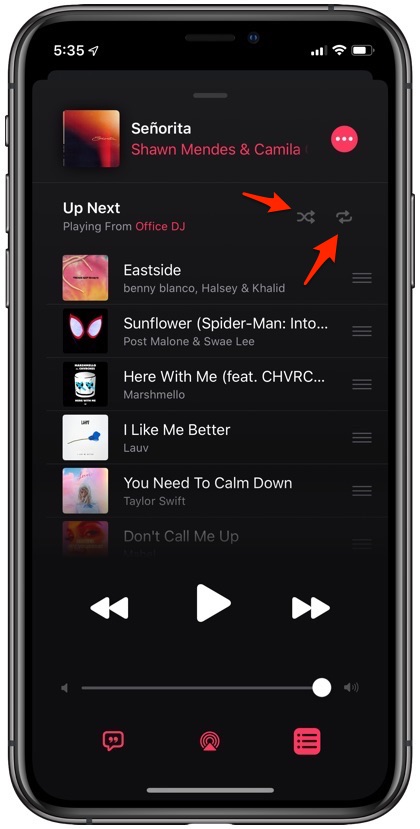 4. Tapping on Shuffle will make it pink, which indicates Shuffle mode is now on. You can tap on the Repeat button once to repeat the whole playlist, or twice to only repeat the currently playing song. When Repeat once is enabled you will see '1' on the Repeat button. You can tap on it one more time to turn off Repeat feature.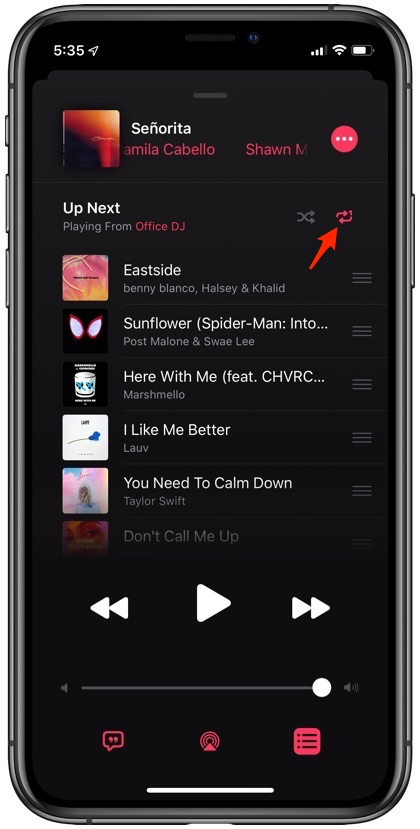 So this is how you can access the Repeat and Shuffle Options on your iOS 13 powered iPhone or iPad. As we mentioned earlier it can be hard to find these options in the redesigned Music app, however once you know where to look these options become easily accessible in just a few simple taps.
While it is nice to have these options easily accessible within the Music app, Apple should also allow users to access Repeat and Shuffle options on the lockscreen, which will make it much more convenient for users to enable or disable these Music app features without having to unlock their iPhone.
Disclosure: iOSHacker may receive a commission if you purchase products through our affiliate links. For more visit our privacy policy page.