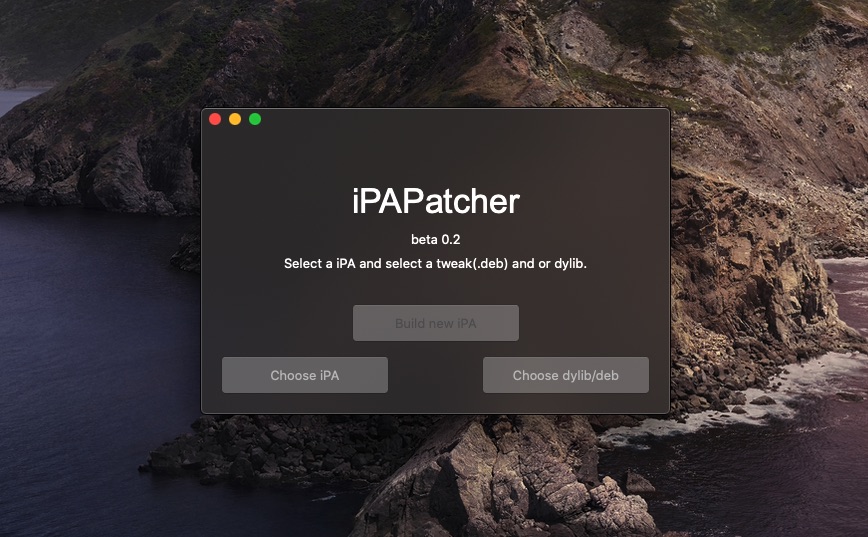 If you're someone who wants to install jailbreak tweaks that allow users to modify the features of certain stock or third-party apps, but you cannot jailbreak your iOS device for one reason or another, then you are going to love the iPAPatcher app for Mac.
iPAPatcher for Mac app allows users to modify apps and then side-load them on their device using an application like Cydia Impactor.
Once the modified app created by iPAPatcher has been side-loaded to an iPhone or iPad, user can enjoy the modified features that are not available on the app officially. A jailbreak is not required for this app to work.
The best thing about this app is that users can modify any app with an already available tweak. All you need is the .IPA file of the app and the .deb file or Dynamic Library (dylib) of the tweak. Once you have access to both these files you can then use iPAPatcher app to combine them.
Original App's .IPA + Tweak .deb or dylib = Modified app
The result of the combination will be a modified version of the original app with features that are added by the tweak.
This tweak is essentially doing the same task that happens when you install a tweak from Cydia to modify an app installed on your device.
For example, you can use a tweak that enables background audio support on YouTube to modify the official YouTube app. As a result the modified YouTube app produced by iPAPatcher will be able to offer features that were added by the tweak.
It is important to make sure both the app .IPA and the tweak you are using with it are compatible with each other. You can verify this by looking at tweak's repo page.
Once you have created a modified version of your favorite app, you can then use side-loading applications such as Cydia Impactor, AltStore or even Xcode to install the modified version on your device.
You can download the iPAPatcher app on your Mac from its official GitHub page. It is available for free and works with macOS 10.10 or later.
Disclosure: iOSHacker may receive a commission if you purchase products through our affiliate links. For more visit our privacy policy page.