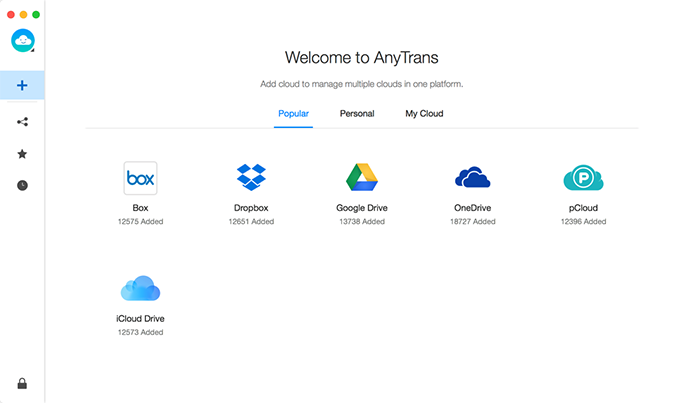 A typical internet user has many cloud accounts across different services. You may have an account on Dropbox, iCloud, Google Drive, OneDrive and others all at the same time because you like certain features not available in other service. Managing accounts on different cloud services can become very hard. That's where AnyTrans For Cloud can be of great help.
With AnyTrans For Cloud you can manage all your cloud drives in one place, allowing you to manage your data stored on different accounts with ease. You can also manage multiple accounts from same cloud service at one place. So if you have more than one accounts on Google Drive, you can manage them both through this application without having to switch back and forth.
The best thing about this application is that you don't have to deal with a different app for each service and you are not forced to login to each service's website every time you want to access your files. Once you add your accounts to AnyTrans for Cloud you can log into all services by typing in your AnyTrans login. As of right now a wide range of cloud services are supported including the most popular options such as Dropbox, iCloud Drive, Box, OneDrive, pCloud and Google Drive.
AnyTrans for Cloud offers useful features like Search that makes it super easy to find files that you are looking for. Don't remember which particular cloud account has the file you are looking for? No problem as the app will search for the file across all added accounts and show you the result at one place.
Other features of the application include Finder/Explorer like user-interface, ability to drag and drop files, ability to upload files to multiple cloud services at once, PDF previews, previews for documents and photos, ability to delete files and more.
You can not only upload files from your computer but with AnyTrans you can also seamlessly move files such as photos, videos and large documents from one cloud service to another. It also offers services like batch upload and download for files between cloud and desktop.
Security is also an important feature of AnyTrans for Cloud application as it is handling all your cloud accounts. You can rest assured that your data is kept secure using Google 2FA and 256-bit SSL encryption, which helps in adding extra layer of security to your account. With its sharing features you can quickly share a file link with friends, family and colleagues via Facebook, Twitter and Google+.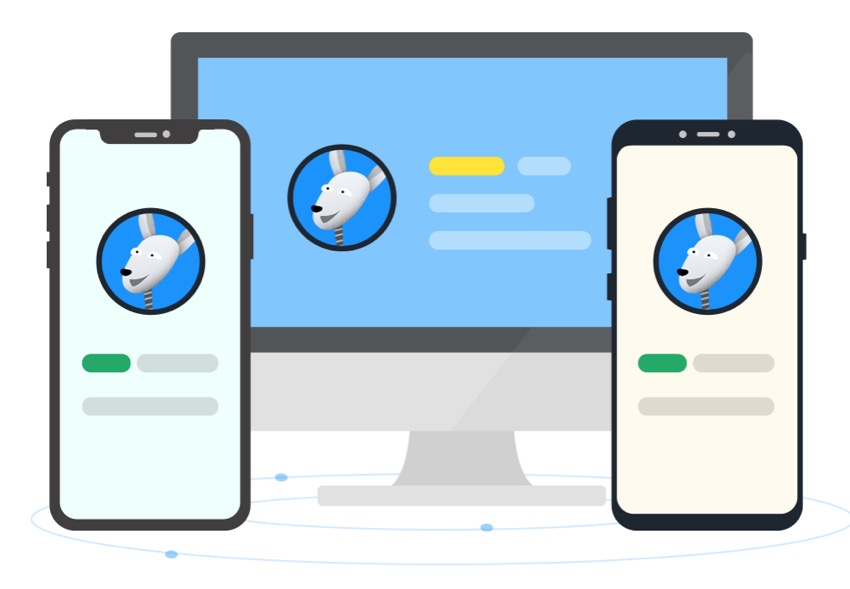 What makes AnyTrans for Cloud even more convenient is the fact that it lets you access your cloud accounts on many different platforms as it has dedicated applications for Mac, Windows and Web.
You can download AnyTrans for Cloud from its official website here. It is available for free. While you are at it you should also check out the AnyTrans Content Manager that lets you manage your iPhone, Android and Cloud content and easily transfer files between different devices from one place. Signup to AnyTrans for Cloud here.