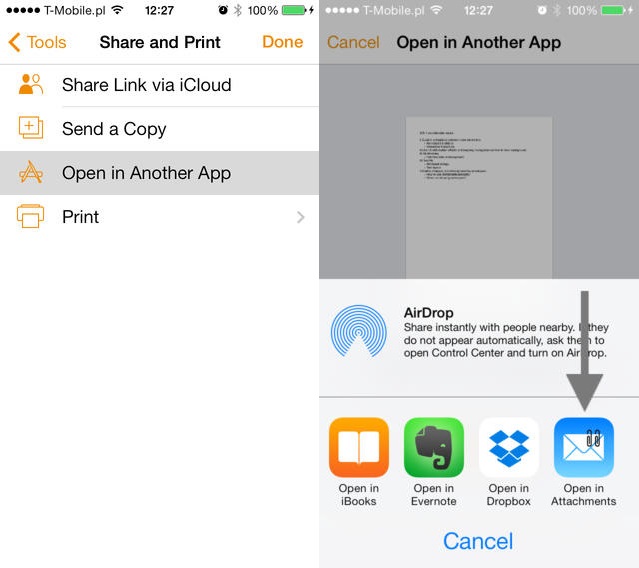 If you send attachments using your iOS device then you would have noticed that you cannot attach more than one file to the email when you are sending from any productivity app such as Pages or Adobe Reader. This becomes annoying when you want to attach more than one file or files of different types to your email because there is no way in iOS that would allow you to do that.
An app that is appropriately named Multiple Attachments solves this problem by allowing users to attach multiple files to the email and send it through the stock mail application. The app is particularly more useful when you want to send different types of files that are found in different applications.
Using Multiple Attachments app is super easy. All you have to do is tap on the 'share' button and from the menu select 'Open in Attachments'. This will add your file to the Multiple Attachments app. You can do this as many times as you want. Once you are done just open the app and hit the send button, which will compose a new email for you with all your files attached to it. Just type in the receiver's email, subject and message and you are good to go.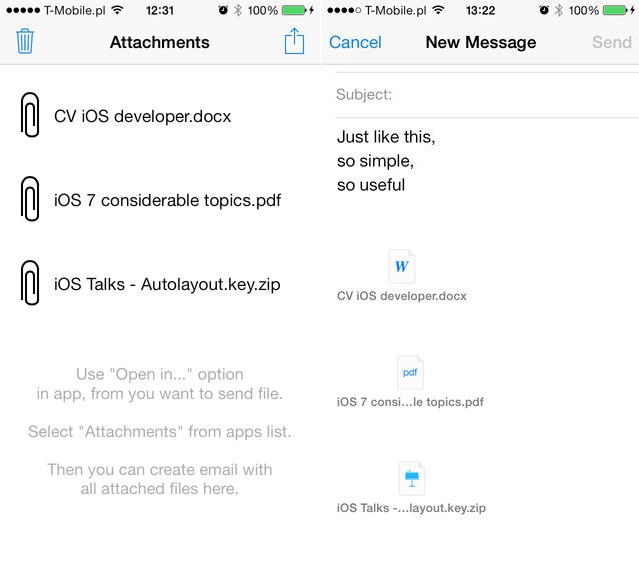 Multiple Attachments app is available in the App Store for free for a limited time. It supports both iPhone and iPad. [MacStories]