Mail is one of the most useful features of iPhone and iPad. People prefer checking out their mail on these portable devices because not only they are always present with them whether at home, work or on the go but also because they provide a far superior experience than computers. iOS 7 brought a major change to the stock mail application and added a new look, features and gestures that improve the usability. But if you are not satisfied with the stock Mail app on your iPhone or iPad and are looking for an alternative then myMail is the app to try.
myMail is a universal app that features a great design and features. Unlike many other third party mail apps myMail is not limited to a particular mail service as it supports Gmail, Yahoo!, Outlook, AOL, iCloud and more. The simple to use design and navigation make using it a delight. But myMail isn't just about the design as it packs a lot of great features that make it a perfect replacement for stock mail app and a worthy competitor to any other mail application out there.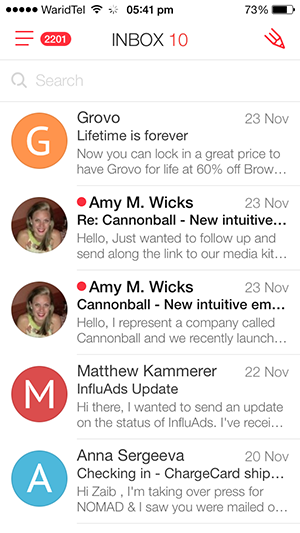 Some of its best features include push notifications, separate inboxes and access to folders, smart search with filters and support to search phrases within the messages and more. One particular feature that caught my eye was the 'quite time' feature that allows users turn the push notifications off at their preferred timing. They can also set different settings for different inboxes and even turn them off for the mailbox of their choice.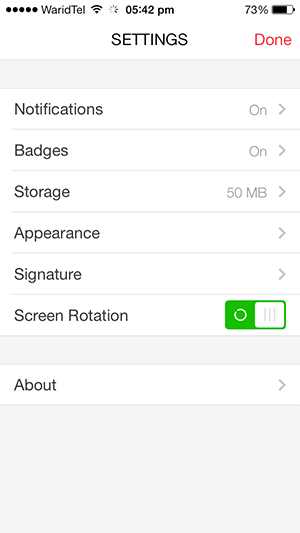 Most features of the app are customizable from the Settings menu present within the app including notifications, ability to turn off avatars, cache storage allowance, appearance, toggle for screen rotation and signature.
The only negative aspect of myMail I found, which made me switch back to the stock mail app is that myMail does not feature a unified inbox feature. As I have more than 1 email addresses it becomes very frustrating to check each and every one of them individually. If that's not a problem for you then I don't see why you won't like myMail.
myMail for iPhone, iPad and iPod touch is available for free.