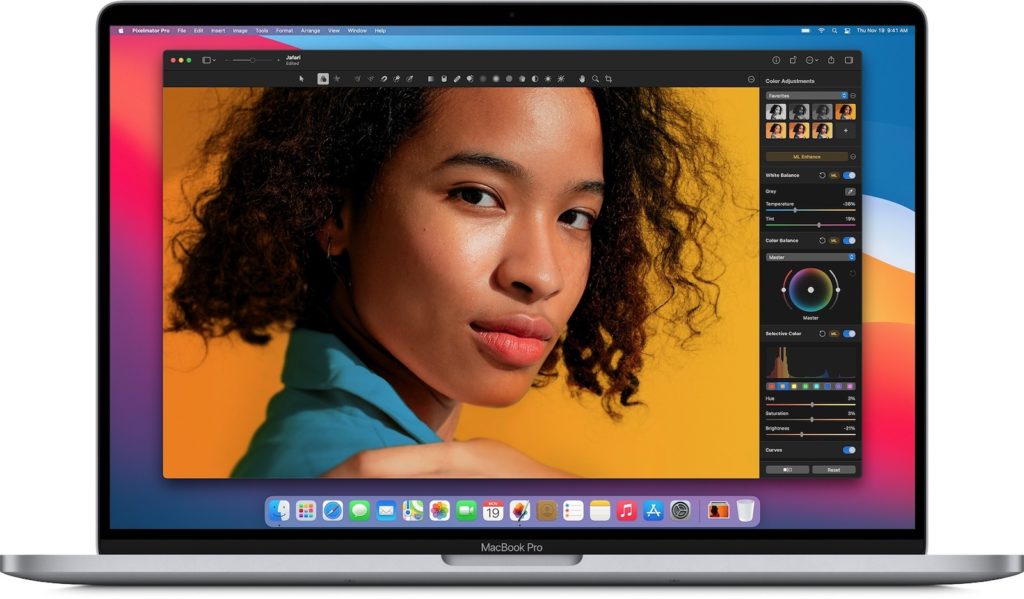 Pixelmator Pro 2.0 has been launched and is now available for download. This is first big update to the Pixemator Pro app, which according to the developer has been redesigned from ground up. Pixelmator Pro 2.0 brings new features to the photo editing application and introduces support for Apple's new M1 Chip.
The new version fo the app includes features like simplified Effects Browser, new layouts for sidebars and presets that are more compact, new Workspaces feature that allows users to customize the look of Pixelmator and more.
Thanks to the new M1 Chip support Pixelmator Pro 2.0 will now be able to take advantage of Apple Silicone's 16-core Neural Engine and deliver accelerated machine learning. This brings a new feature called Super Resolution that can be used to increase the resolution of images using machine learning without losing details. This feature will work up to 15 times faster.
Pixelmator Pro 2.0's editing engine is powered by Metal. Due to this it is able to take better advantage of the unified memory architecture of the M1 chip.
The update also brings over 200 new color adjustment, effect, layer style, shape, gradient presets more.
Pixelmator Pro 2.0 features a square icon that fits well with the new macOS Big Sur icon style.
Pixelmator Pro 2.0 is available on the Mac App Store as a free update to those who already own the app. For new users it is available as a $39.99 one-time purchase. Pixelmator Pro free trial is also available for those who want to try the app before buying it.