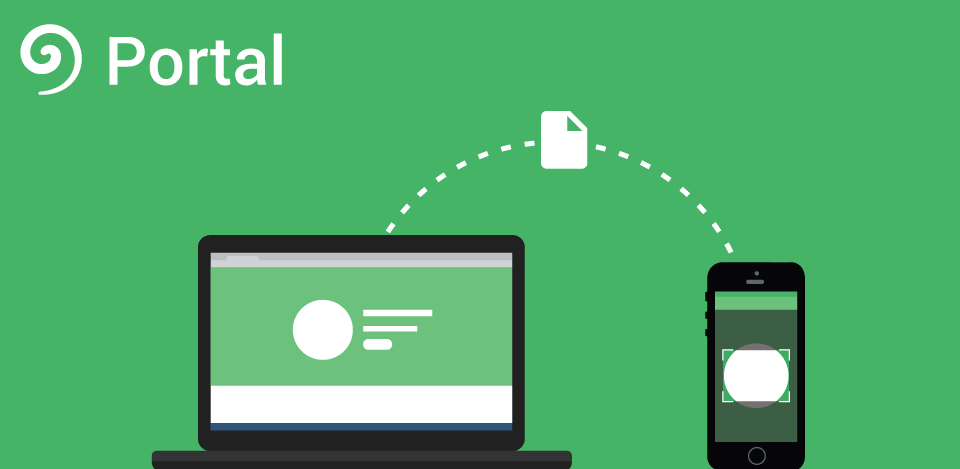 The Portal app for iOS makes it possible for users to instantly transfer files from their computer to iPhone or iPad. The app communicates with the computer wirelessly over the WiFi network, which means the transfers are fast and reliable. Users can transfer many files of different kinds at once as well as transfer files of large sizes by taking advantage of WiFi's fast speeds. All of this is done in super simple drag and drop fashion. As the transfers are made over the local WiFi network both the computer and the iPhone need to be on the same network.
The app does not limit the size of files you can transfer and you can transfer as many file as you want. You can even transfer whole folders and they will appear on your iPhone in the same way along with all the files contained in them. The app also comes with the ability to automatically transfer any files to device's gallery.
Users can take advantage of the share extensions, in-app file pickers and 'Open in' feature of iOS to open files in their favorite third-party apps. For example, you can open a PDF in Adobe Reader app or a document in Pages app.
You don't need to install any app on your computer for Portal to work. Simply open portal.pushbullet.com and scan the QR code to begin.
The video below shows Portal by Pushbullet in action. The demo showcaases the Android version, however the iOS app also works in the same way.
You can download Portal app for free using the link below.