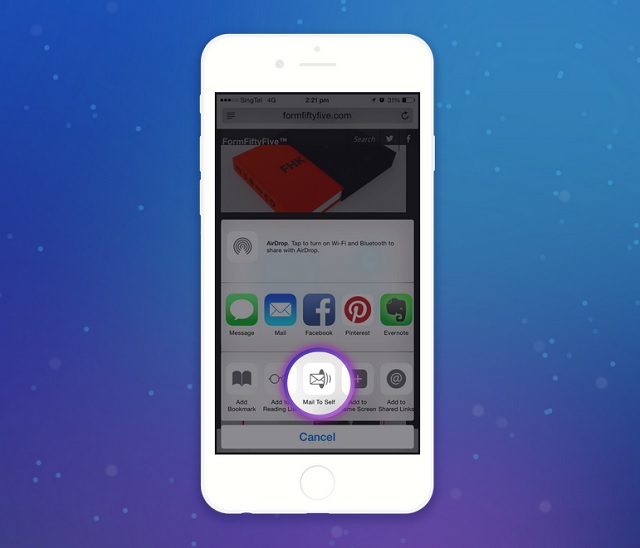 A lot of times when we find some useful information or an interesting article on the web we bookmark it to read later. The problem is we hardly remember to come back to the page and read that information again. A new iOS 8 extension called MailToSelf tries to change the approach regarding how you save articles, notes, videos, images and more for later reading.
The app enables users to quickly send themselves an email containing the link and title of the webpage they want to read later. All this is done within a few taps through the 'MailToSelf' button that can be found in the iOS sharing menu.
After installing the MailToSelf application all you have to do is open the app from the homescreen and type in your email address. Then after verifying it you can head to Safari and tap on the 'Share' button from the bar. You won't be able to see Mail To Self button just yet, tap on 'More' and then turn on toggle for the app's button.
Also read: How to translate any website in Safari using iOS 8 extension
That's it, now you can send links to any page of your choice to yourself and access them at your convenience. Since the links will be sitting in your inbox the chances of you ignoring them are pretty low. MailToSelf application is available in the App Store for free. It requires iOS 8 or above to run.
Disclosure: iOSHacker may receive a commission if you purchase products through our affiliate links. For more visit our privacy policy page.