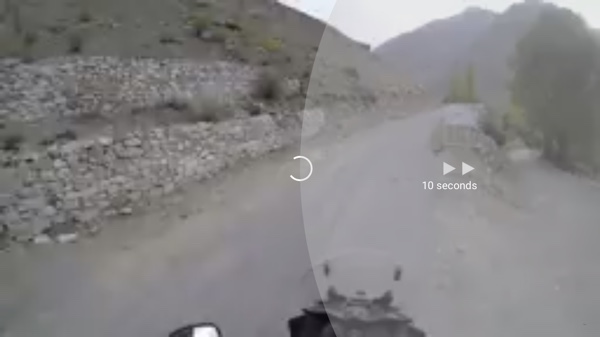 Despite its quirks the official Youtube app for iOS provides an excellent experience to its users. The app has improved a lot over the past few years and it seems like Youtube isn't done with adding more features. Recently the app received an update, which brings a feature that will make rewinding or forwarding a video much easier. If you have the latest version that includes 12.04 or later you can quickly rewind or skip forward 10 seconds by simply double tapping on either left or right sides of the video player. When you double tap on the left side the video will rewind 10 seconds, whereas tapping on the right side will forward it for the same amount of time.
What makes this feature even more useful is that you are not limited to forwarding/reversing just 10 seconds. Once you double tap, you can continue tapping on the screen with each tap adding 10 more seconds. For example, if you tapped twice to skip 10 seconds, the third time you tap the app will skip 10 more seconds. You can continue to tap adding 10 seconds until you have reached spot in the video timeline.
This new way of reverse and forward in the Youtube app is much more convenient and efficient than the traditional skip/forward buttons or sliding your finger on the scrub bar.
You can download Youtube app for free or simply update the app to the latest version to get this new functionality.