The modern business world has become so advanced that proceedings are no longer confined to office spaces and board rooms. Indeed, business people of today are constantly working from wherever they happen to be. This is done thanks to modern technology, and the numerous internet-ready devices which keep people in contact with the rest of the world at the touch of a few buttons. For business owners who are looking at ways to improve the running of their company while on the go, there are a few iOS apps which could come in useful
Quickbooks
Having an app to streamline your business's tax records, payroll, and other account allocation is extremely useful, and there are a number of tools for Apple users that help with this. One of the best options is Quickbooks, an accounting package developed by Intuit. This fairly new app was released in 2019 and provides users with a handy way to track sales and expenses, view profit and loss reports, and much more. Being able to access this kind of data while on the move can help business owners constantly plan their next step and work out what the company needs.
Easy Backup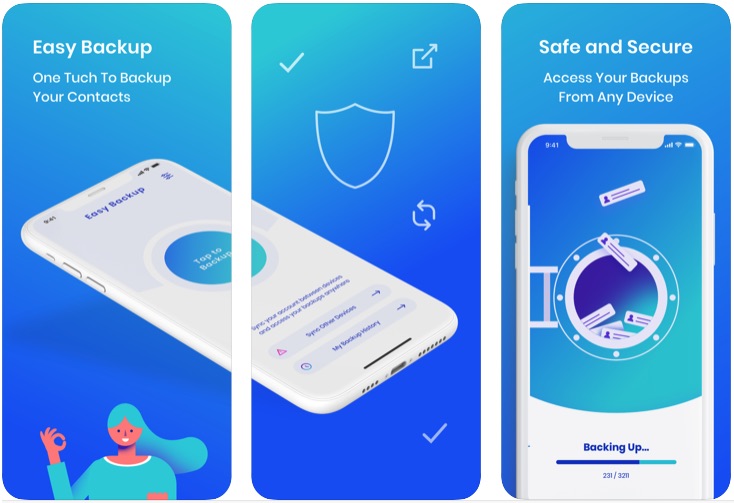 Business owners come into contact with hundreds of people on a regular basis. Without proper organization, the details of members of staff, clients, and suppliers can get lost in a confused compilation of numbers and names. Luckily, modern technology makes storing all these details much simpler than it was in the days of address books. But even storing all this data on your phone can bring about some risks, which is why it is important to back everything up securely. Easy Backup is an iOS contact transfer app and can help you and your business with this matter. The app is simple to use and saves all files to cloud storage.
Fuze
Another really handy aspect of modern technology is the way it has made communication so much more convenient. In the past, business meetings were confined to small rooms in an office block. But this doesn't fit with the modern idea of global online businesses in which members of staff and clients are all located in different places. For this reason, handy communication tools are essential. Fuze is one of many apps that business owners can use as a way to set up meetings from anywhere with a WiFi connection. The video conferencing app provides high definition video along with crisp and clear audio. This way, everyone can feel as if they are sitting in the same room, no matter where they are in the world.
Square
Being able to take payments from anywhere is something that is becoming much more prevalent in the internet age. Some apps allow business owners to accept transfers from customers on the go, while also helping to track business expenses. PayPal Here is one option, but Square is the app that got there first. It comes with a portable card reader which attaches to the phone and allows users to take fast payments. In addition to handling transactions, it can create and send invoices and track inventory in real-time. Apps like this are particularly useful for businesses that don't operate out of a particular location.
Evernote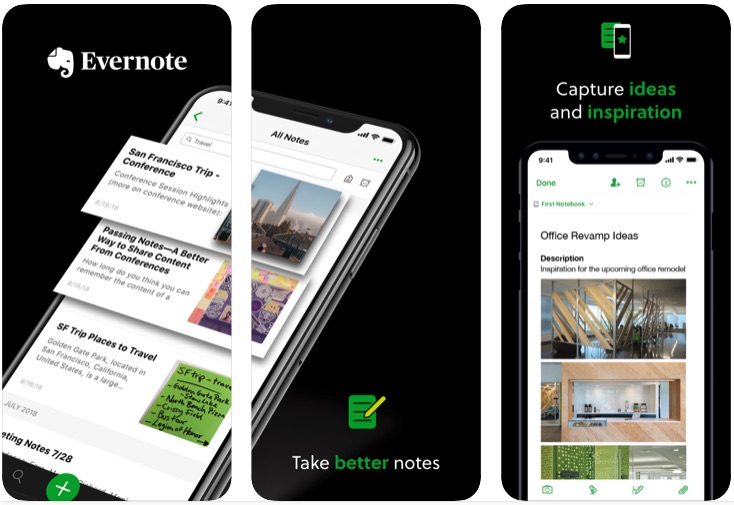 Running a successful business is all about being organized. You need to keep track of your business plan, staff, inventory, meetings, and various other important things. Relying on your memory for this is not sufficient, and even writing stuff down in a book is likely to be time-consuming at best. This is why an app like Evernote can be seriously useful. It allows you to keep your notes organized, share your to-do lists, and set reminders.
There are so many apps for iPhone that business owners can use as a way to increase the efficiency of their business from anywhere. Some are for keeping up to date with notes and contacts, while others are used to accept payments. Finding the right combination of these could be a great way to enhance the business and may even lead to higher revenues.
Disclosure: iOSHacker may receive a commission if you purchase products through our affiliate links. For more visit our privacy policy page.