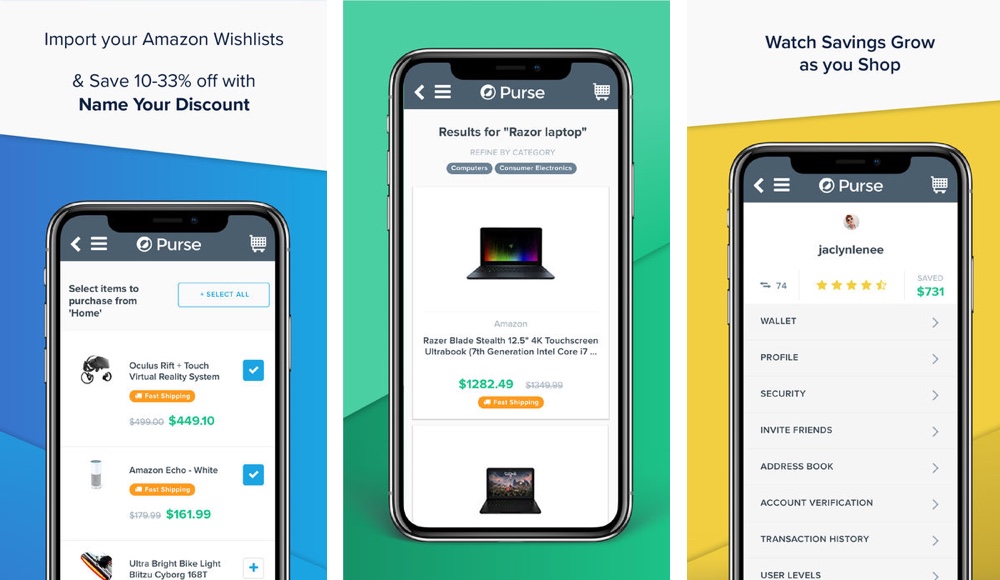 Bitcoins are extremely valuable right now with the coin reaching $20k milestone this year. Despite its amazing value those who are in possession of bitcoins have rare opportunities to actually spend them. You can't use them in stores or online when checking out. However With Purse Bitcoin Shopping app you can shop items from Amazon by paying with bitcoins and also earn 5-30% discounts.
With Purse Bitcoing Shopping app you can search items and buy them, which will be shipped to you from Amazon. You also have the option to import an Amazon wishlist into the app.
How Purse works is simple, it matches you with people who have Amazon gift cards, who can use them to buy items for you. While an 'earner' buys the item and it is shipping to you your bitcoins are stored in escrow securely. Once the item is delivered, you can release them to the person who used his or her Amazon gift card balance to buy the item for you. The app also has items available that you can directly buy with bitcoins.
If you are someone who has spare Amazon gift cards and want to exchange them for bitcoins this app (and their site) offer an easy opportunity too. You can buy items from Amazon for others and get bitcoins in return.
You can use the Purse Bitcoin Shopping app to track your orders, read messages and leave feedback on your orders. You can also manage your bitcoin wallet and deposit or withdraw money from it.
You can download the Purse Bitcoin Shopping app for free. If you sign up with this link you will get $5 credit in your Purse account after completing a transaction of $100 or more.
Don't know where to find best US stores offer discounts and promos? Visit CouponsMonk, one of the trusted coupons and deals providers for USA departmental stores.