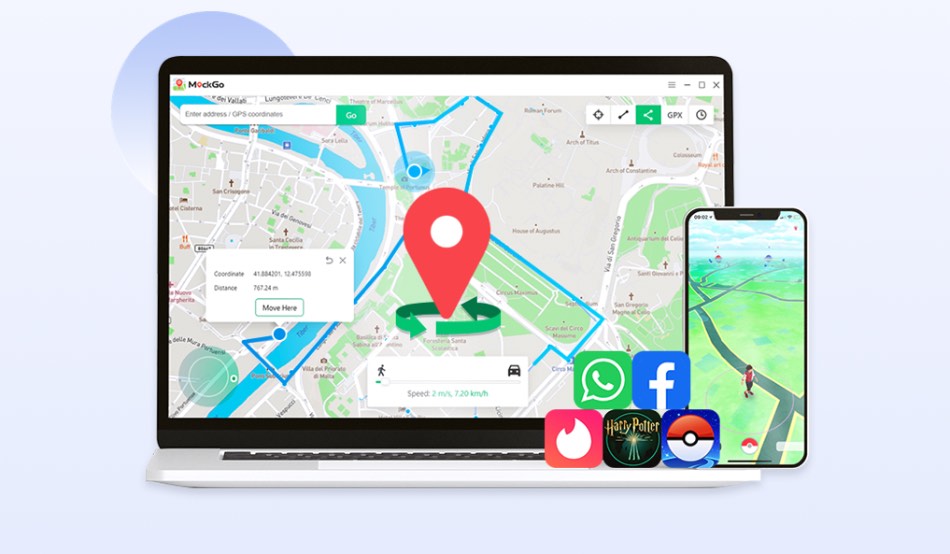 Having the ability to spoof an iPhone's location used to be reserved for jailbreak users. Thankfully that is not the case anymore as Foneazy MockGo application allows jailbreak-free iPhone users to spoof their iPhone's GPS location with ease.
Foneazy MockGo for Windows and macOS is capable of instantly teleporting your iPhone's location anywhere you like. You can move your iPhone's GPS location in real-time and teleport yourself in any location, city or country of the world without worrying about detection.
What's great about Foneazy MockGo GPS Location Spoofer application is that it allows users to move along with real roads and paths, which simulates real GPS movement. The app even offers a joystick feature that can be used to simulate a more natural movement.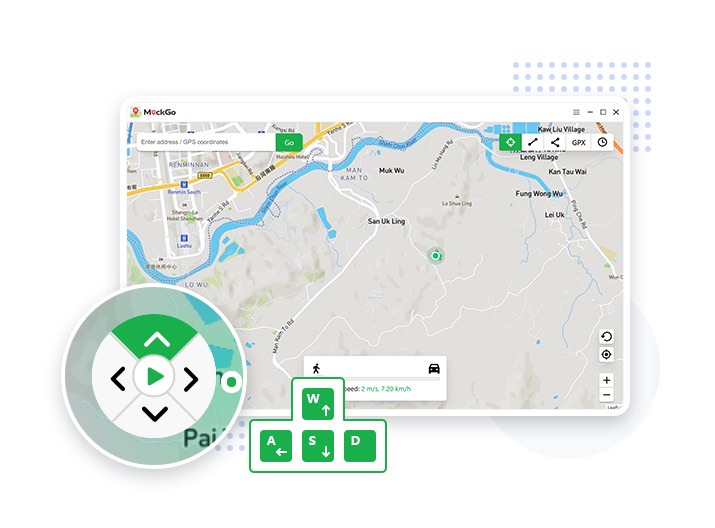 This application supports GPX files, which makes it is possible for users to simulate GPX track easily. You can even add favorites and collect locations, GPX routes or customized routes.
With MockGo you can move between 2 or multi spots at customizable speeds. You can create custom routes and make the app simulate movement on them, giving it a real feel.
You can change the speed to whatever you deem useful. For example, if you want to simulate walking you can set the speed at 3.6KM/hour or if you want to simulate driving you can set it to 36KM/hour etc. This gives users flexibility to choose the speed according to the activity they are trying to simulate such as walking, cycling or driving.
To give your movement a real feel the application even simulates movement at varying speeds, increasing and decreasing the speed by 30% to make the movements more realistic.
So why would someone spoof an iPhone's location?
There are multiple reasons why someone would want to spoof iPhone's location without jailbreak. This includes playing games such as Pokèmon Go, which require physical movement from the user. You can fully play such games without moving and from the comfort of your couch. Learn more about Pokèmon Go Joystick Hack tips here.
Similarly you can spoof your location for location based dating apps like Tinder, which show you potential matches from your surroundings. By spoofing your locations you can discover more matches.
Location spoofing can also be fun and can be used to prank friends on social media. Moreover you can spoof your iPhone's location to hide your actual location and get more privacy, as spoofing your location can make tracking your location more difficult.
How to use Foneazy MockGo application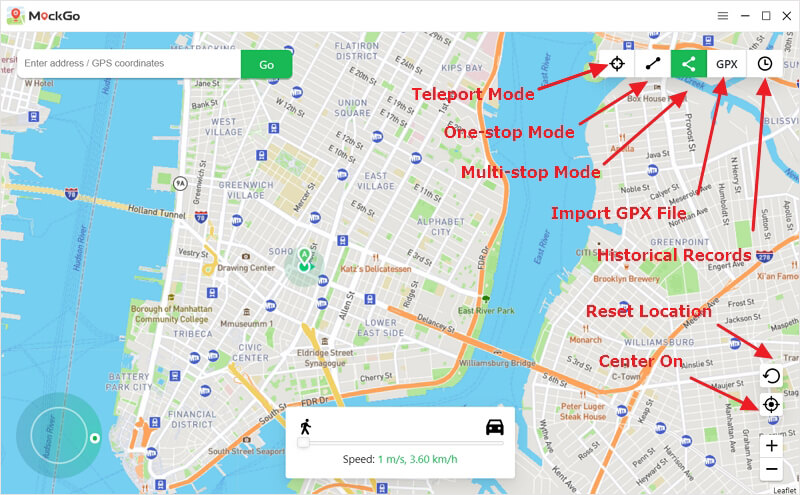 Using Foneazy MockGo application for Windows and macOS is very easy, as demonstrated in the guide below.
Step 1. Download and launch the MockGo app on your computer.
Step 2. Connect your iPhone to your computer with a USB cable and click on the Start button.
Step 3. MockGo will now show you your current location on a map. If the location is not correct, then tap on the 'Center On' button located at bottom right corner of the app.
Step 4. Enable the Teleport mode by clicking on the dedicated button located at the top right corner of the screen.
Step 5. In the search bar type the location of the address you want to teleport to.
Step 6. When you are shown the correct location of your desired destination click on the Move Here button. You can adjust the speed by moving the slider shown at the bottom.
You can learn more about how to fake location on iPhone here.
You can download the free trial for Foneazy MockGo from the official website. The app is available for purchase at $9.95 per month or $39.95 per year on the yearly plan. Perhaps the best value to money is offered by the one-time purchase option, which gives you a lifetime valid license for $59.95.
Readers of iOSHacker can get a 30% discount on plans by using the Foneazy MockGo discount code 'FPU5YU' at checkout.